Malam Jabba – A Slice of Heaven in Pakistan
Pakistan might not be at the top of your list of travel destinations, but it's still an incredible country with plenty to explore and fantastic people ready to share their homes and culture. One of the best ways to do this is to head to Malam Jabba Ski Resort in the north, where you can partake in activities that range from skiing and snowboarding in the winter months to hiking, biking, and fishing during the summer months.
Malam Jabba is a hill station and ski resort in the Hindu Kush mountain range in Swat Valley, Khyber Pakhtunkhwa province of Pakistan. It is 314 km from Islamabad and 51 km from Saidu Sharif Airport. Here's how to make the most of your time at Malam Jabba! If you visit Swat, this is a must-visit place.
Malam Jabba Swat Attractions, Tickets, Timings & Locations
Located at an altitude of 9,199 ft, Malam Jabba Ski Resort was the first ski resort in the country. The nearby villages are full of picturesque mountain valleys, spectacular lakes, and refreshing clear waterfalls. You can spend your time sightseeing, skiing, or just lazing around.
Malam Jabba Pakistan is home to one of two ski resorts in Pakistan; the other is at Naltar in Gilgit Baltistan. Malam Jabba Dara is on the main Madyan-Kalam road. The Ski Resort is a Pakistani-Austrian effort. The resort includes many amenities such as skiing platforms, chair lifts, snow removal equipment, etc.
Weather at Malam Jabba
Malam Jabba Ski Resort is 9,199 meters above sea level and enjoys snow for about three months a year. The slopes are about 800 meters long and offer some excellent beginner runs for learners.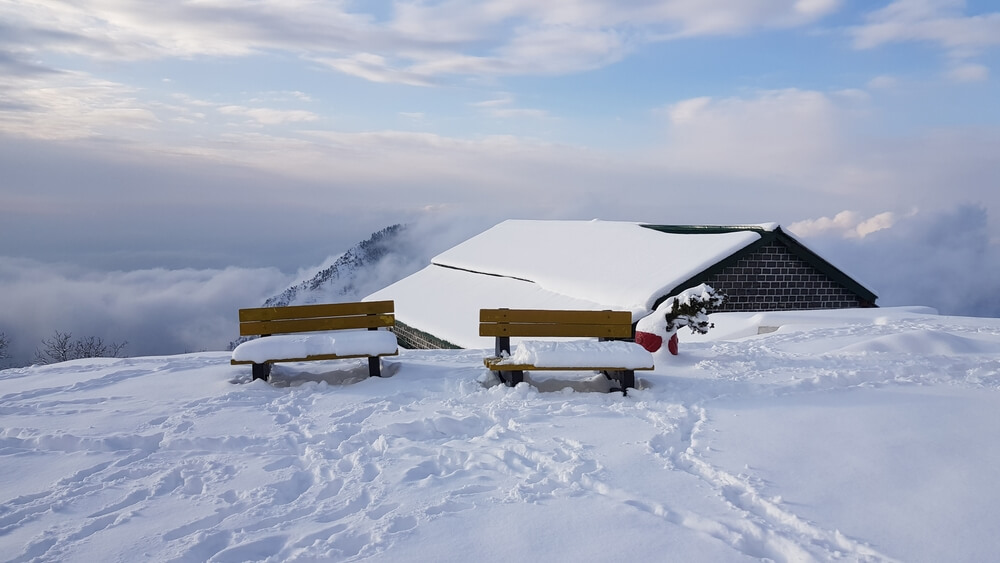 When is the Best Time to Visit Malam Jabba?
With a subtropical mountain climate, year-round skiing, and abundant natural beauty, Malam Jabba is the perfect place to ski or snowboard any time of the year. The typical winter season runs from November to April; skiing is available at best during these months.
Recommended Gears
Pakistan is home to one of the most exciting ski resorts in the world: Malam Jabba. Nestled against the Hindu Kush mountain range, travelers can get all the necessary skiing and snowboarding without leaving Asia. From beginner slopes to expert hills, there's a space for everyone. When it comes to gear, be sure you have warm clothes, rain gear for weather protection, and any specialty gear like goggles or scarves that your skiing instructor recommends. And if you're more of a snowboarder than a skier, don't worry! There are plenty of snowboard parks with rails and jumps just waiting for you to try them out.
Hiking Shoes
Some say the best way to describe Malam Jabba is A Slice of Heaven on Earth. You feel closer to nature yourself when hiking through the scenic mountain ranges. But not just any trek will do; those set on visiting should prepare themselves with sturdy hiking shoes.
Warm Clothes
Pakistani winters can be brutal, and there is nothing more comforting than climbing into a warm bed with thick blankets, but there are some things you can do to make your experience more enjoyable. Remember this tip when packing for winter in the Malam Jabba resort: Layer up! You will want enough sweaters and long-sleeved shirts to stay warm when you're out and about skiing or snowboarding.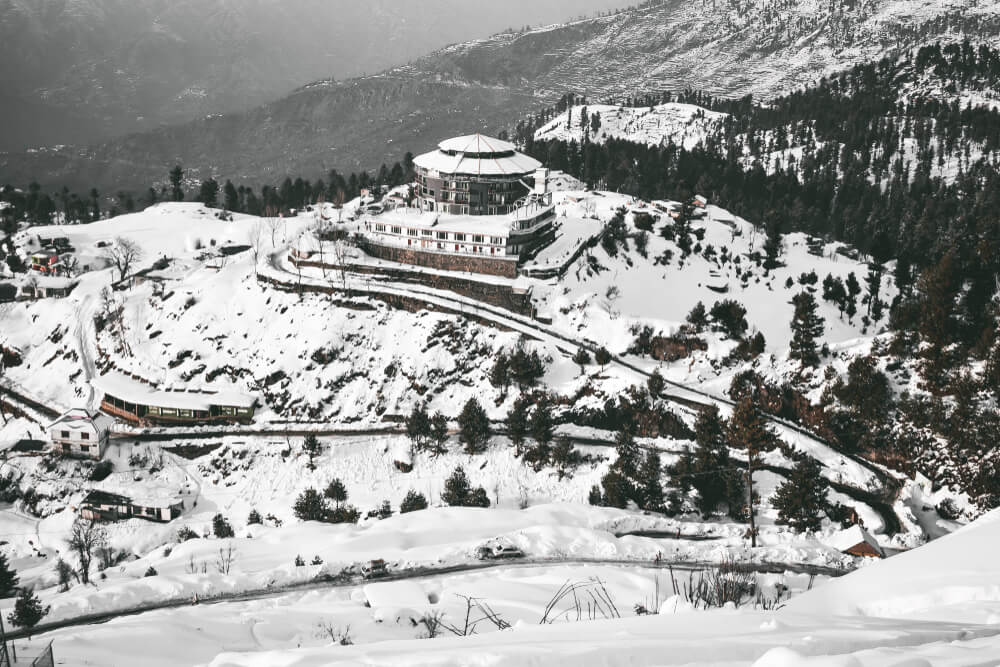 Ski Essentials
The original Ski Resort, in Swat, Pakistan, was opened to skiers and snowboarders in 2016, and today, it's one of the few places for winter sports enthusiasts to play. These days, the resort offers cross-country skiing and a heli-skiing package from April to October, so if you're after some adventure and challenging terrain, this is your mountain. Malam Jabba requires ski gloves, helmets, goggles, jackets, thermal base layers, and sunglasses as ski essentials.
Attractions in Malam Jabba
You will find many things to do and see in the Malam Jabba, covering a large area just waiting for you to discover! Malam Jabba is Pakistan's best destination for winter sports or the best place to enjoy summer and winter holiday hill stations. Here, one can find spectacular mountains, picturesque valleys, lush forests, and other natural attractions. The unique holiday hill station is famous for trekking, hiking, backpacking, camping, and winter sports festivals in Pakistan. It is one of the most popular places in Swat Valley for its natural wonders. We will explore each of these places and activities in more detail.
Alluring Natural Scenery
Malam Jabba Ski Resort is a world-class destination for international and local tourists. Situated on the outskirts of Swat Valley, this magnificent resort features 18 ski slopes, accommodation facilities and restaurants, two helipads, and a state-of-the-art ski area. The wide variety of pitches at Malam Jabba attracts skiers and snowboarders from all over the world. The scenic terrains are ideal for the family ski holiday, with lots to offer children and adults alike.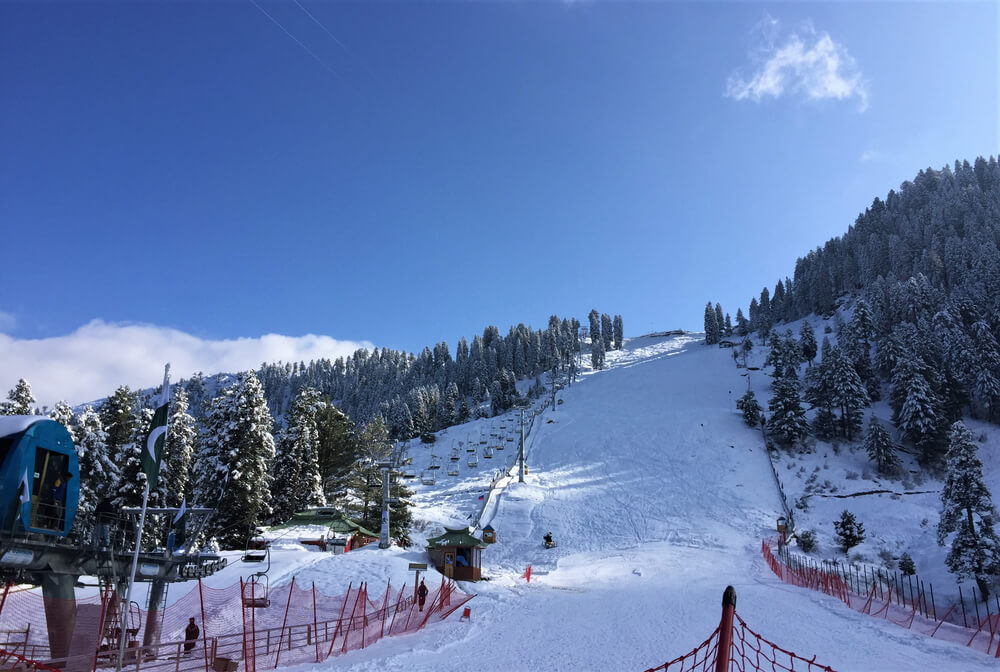 Lush Green Hills & Meadows at Malam Jabba
Skiers, snowboarders, and all winter lovers flock to the Malam Jabba Ski Resort every winter to enjoy the slushy slopes, lush green hills, and meadows. For beginners, it's perfect for a laid-back day out on the pitches, but this is your destination for those looking for a challenging run down the mountains. Once you've exhausted yourself with skiing or snowboarding on one side of the hill, it's time to turn around and ski down from the other side.
Main Attractions at Malam Jabba Ski Resort
Malam Jabba Ski Resort is located on the Swat Valley region of Khyber Pakhtunkhwa. With many ski slopes and one chairlift, this resort is perfect for skiers and snowboarders looking to hone their skills on the slopes. Other facilities, such as a ski school and equipment rentals, are available at the resort. Visitors can include hiking, mountain biking, and rappelling while enjoying the breathtaking views.
Children Playland
Malam Jabba is high up in the mountains of Swat, with a beautiful view overlooking the valley. The resort is a vital eco-tourism destination and offers luxurious accommodations, an outdoor swimming pool, spa treatments, and magnificent scenery.
It's more than just the snow that sets Malam Jabba apart from other ski resorts – they also offer some fun activities to keep the kids entertained when they're not skiing! Children will enjoy slides and rides too.
ChairLift at Malam Jabba
Welcome here, where sitting in a chairlift will transport you up the side of a mountain for amazing views of the valley below. It is incredibly family-friendly and provides something for everyone: expert skiing, beginners, cross-country skiing, snowboarding, and even a heli-skiing program! A slice of heaven on earth!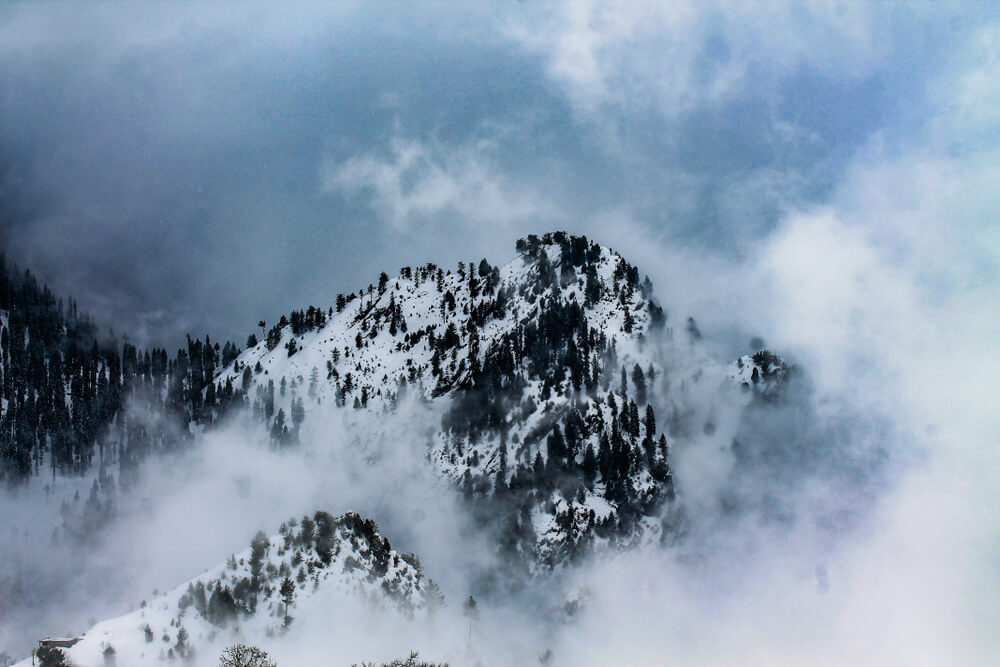 Malam Jabba Zipline
This is the largest zipline in Pakistan and the most exciting and thrilling tourist attraction. With a length of 2,000 feet, it offers an exciting experience to people. Ziplining is safe since all safety measures are taken before it starts.
Giant Swing at Malam Jabba
The famous Ski Resort is just a few hours from Islamabad, the capital city of Pakistan. Set amongst magnificent mountains and lush green forests, it boasts some truly stunning scenery. Part way up the ski slope, you'll find one of the most exhilarating attractions, The Giant Swing!
Leap of Faith (High Jumping)
One thing that makes this location one-of-a-kind is its outdoor high jumping, a big draw for extreme sports enthusiasts and thrill-seekers. This slope is said to be the second-highest vertical drop with a maximum altitude of 4000 feet, giving skiers a thrilling experience, combined with snow-covered mountains as far as the eye can see!
VR Ride
The 800m ski slope at Malam Jabba is surrounded by pine trees, adding to the tranquility of this picturesque spot. If you're not a skier, don't worry! There are plenty of other winter activities for you, like VR rides, snowshoeing, cross-country skiing, and an invigorating palki ride on one of these colorful horses. Explore one of the most scenic mountain resorts in all of Pakistan!
Tube Slide at Malam Jabba
It is a world-class ski resort high up in the mountains, near Malam town of Swat Valley. It is the only place where you can enjoy tube slides with peace and tranquility. The elevation above sea level at Malam Jabba is 9,190 feet, and it's a one-hour drive from Malawi, which has the nearest airport. The locals call this area paradise on earth due to its striking natural beauty.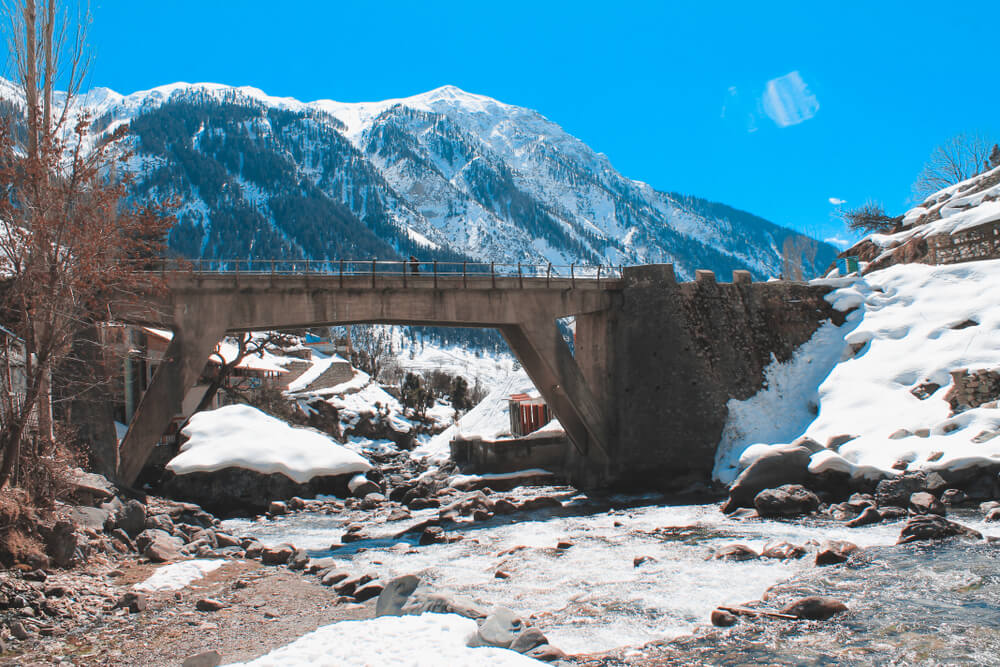 Archery
Archery has been around for a long time. Many people associate the sport with nobility or even something from the distant past. But one place where archery is more alive than ever is at Malam Jabba Ski Resort, Swat, Pakistan.
Ski Slope
In Malam Jabba, you will find Pakistani people from all over the country. People from all social classes come here to ski and have a great time. The ski slope is situated at a height of 800 meters. It has about 400 meters of a skiable area on one side and 650 meters on the other, with a 70-degree inclination slope. People who cannot make it up the hill can enjoy cross-country skiing!
Ice Skating at Malam Jabba
In the beautiful valley of Swat, you will find this spectacular resort. The resort is a top tourist destination because it's rich with natural beauty and the opportunity to experience something different from what many people are accustomed to. Once you arrive, you will be welcomed by some amiable people who have gone out of their way to offer tourists an all-inclusive experience. One activity that is popular at Malam Jabba is ice skating.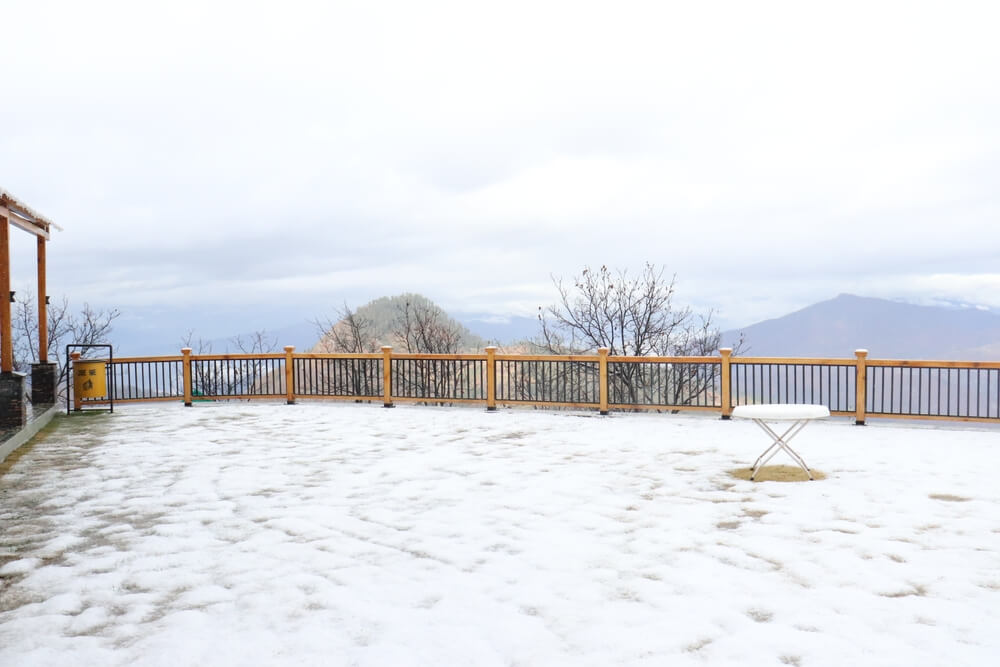 Snow Boarding
It's one thing to be surrounded by pristine mountains, but to know that you are snowboarding on some untouched powder is a feeling few people experience. Nestled in the picturesque Swat Valley in Northern Pakistan, Malam Jabba Ski Resort offers just that. Opened in 2004, this resort provides skiing and snowboarding (something other resorts lack) and has already made a name for itself.
Sledding
Pakistan is not a common place for winter sports enthusiasts to go, but Malam Jabba Ski Resort could just change that. It is the only ski resort in the Khyber Pakhtunkhwa Province where sliding downhill over snow on a sled is offered.
Ice Hockey Rink at Malam Jabba
This ski resort is one of Swat's most scenic and culturally diverse regions. This destination offers everything from ice hockey ring, skiing, trekking, and mountain biking to hot air ballooning, paragliding, fishing, and birdwatching.
Skidoo Rides
Malam Jabba is a ski resort in Swat Valley, Pakistan. The construction company Frontier Works Organization (FWO) developed it as a winter sports venue. The Skidoo rides offered here are among the best-known in Pakistan.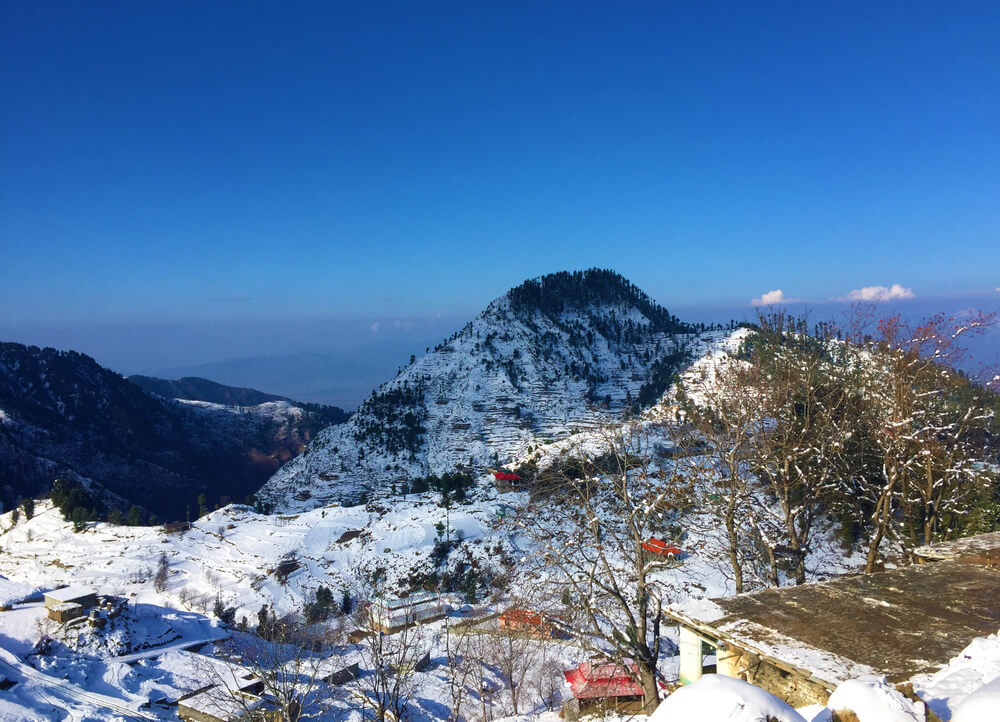 Tobogganing
Malam Jabba is the ultimate winter destination for any traveler who wants to escape the hustle and bustle. With miles of forested mountains, open slopes, and hotels dotted all around the hill, a day spent here is guaranteed to rejuvenate your soul! People visit here to slide downhill over snow on a sled.
Horse Riding at Malam Jabba
Aside from mountain biking and snowboarding, you can also ride horseback on scenic trails or helicopter safaris if you want to see the mountains from a different perspective. The natural beauty with snowy mountains wrapped in towering pines has it all: forests, lakes, an assortment of birds, and wildlife, not to mention horse riding!
Buddhist Stupas
Malam Jabba is home to the highest ski resort in Pakistan. The area also has two Buddhist temples and six monasteries scattered around the resort. This ancient mountain view tells us that this place has been inhabited for over 2000 years because of the population's need for space.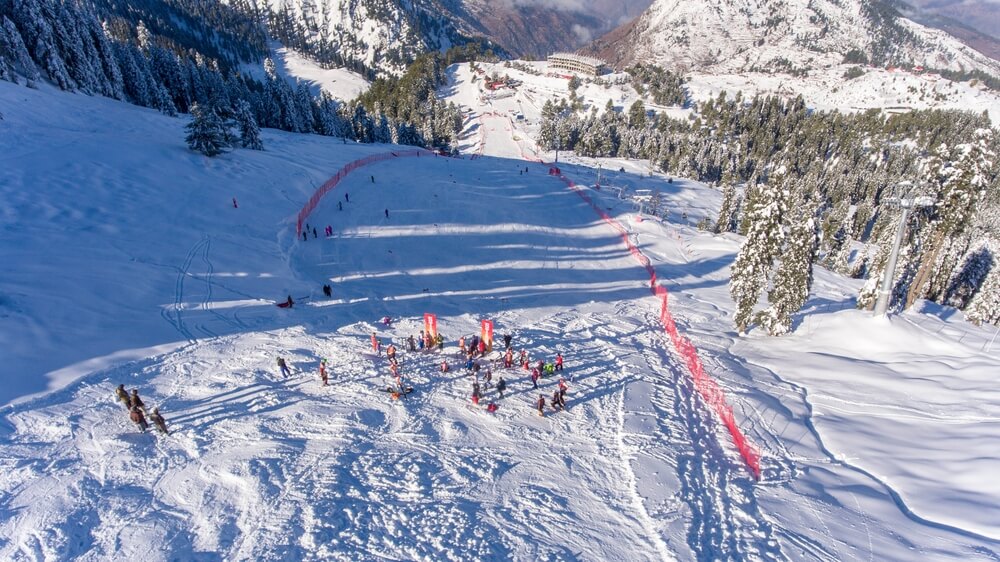 Things to Do in Malam Jabba
Pakistan's Malam Jabba is a fantastic skiing place and a tourist attraction with its natural beauty, known as the Switzerland of Pakistan. Aside from the breathtaking views, Malam Jabba Swat offers a wide range of thrilling and exciting activities during the winter months. Malam Jabba is a resort spanning over 270 acres of land and a ski slope of around 800m. It is the most significant and finest ski resort in the world. For an unforgettable visit to Malam Jabba, you must participate in these activities:
1. Cable car or chair lifting
2. Ziplining
3. Ice roll
4. Snowboarding
5. Speed skating
6. Snow sculpture
7. Ski festival
8. Ice hockey
9. White Palace
Hiking
High up in the mountains, nestled between gigantic peaks, there is a small paradise for those who love nature and peace. The tiny resort town of Malam Jabba lies deep within the Swat Valley region of northwestern Pakistan, offering hiking with serene peaks surrounding it.
Skiing at Malam Jabba
Malam Jabba Skiing will make your trip more exciting, thrilling, and memorable. It will be a safe and enjoyable experience that you will never forget. Skiing and other winter sports can be played confidently because they have safety gear and many other facilities.
Skating
In the resort, you will find two 800-meter skiing runs and a skating rink suitable for fun winter activities. The view of the Malam Jabba is mesmerizing, and you cannot take your eyes off it. If you are a skier or snowboarder, there are several options. If you bring your equipment, you can rent it at the resort. One can find all the necessary equipment for skiing and other winter activities at a minimum price. One can take beautiful Malam Jabba photos from this skiing resort.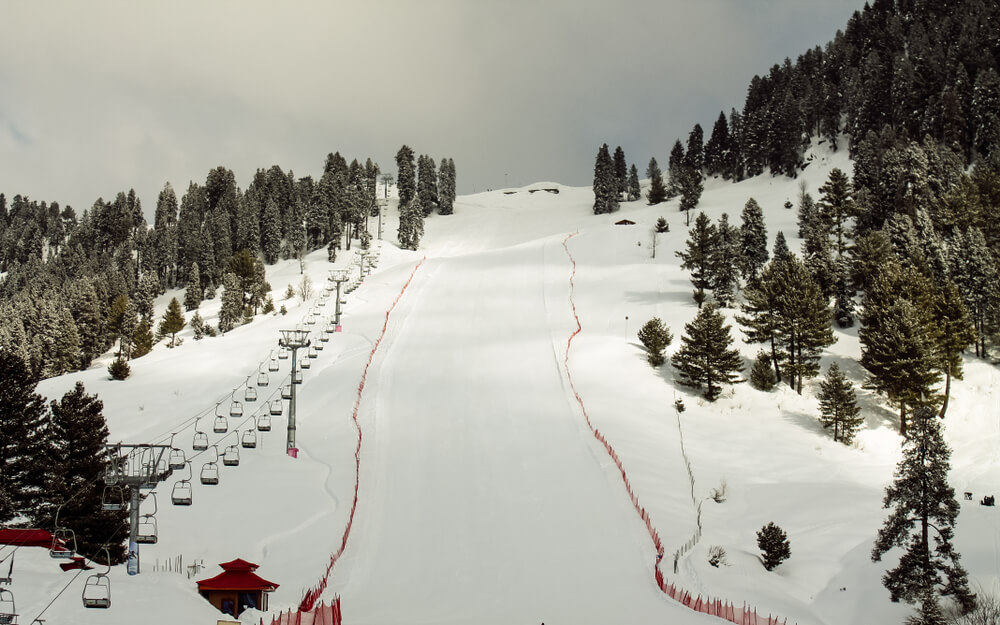 Camping
Camping is one of the best ways to experience a place, so it's no surprise that Malam Jabba Swat has become a hotspot for hikers and campers. You can spend your days in the heart of all the mountains and stay out under the stars at night. Malam Jabba is perfect for you whether you're looking for an outdoor adventure or a good chance to disconnect from daily life.
Photography at Malam Jabba
Malam Jabba has beautiful landscapes, scenic sites, and charming locations. You cannot miss capturing the tranquil vistas and idyllic landscapes with your camera.
Famous Events at Malam Jabba Ski Resort
Malam Jabba Ski Resort is one of the best ski resorts in Pakistan. The resort also offers ski lessons, a variety of restaurants, a top-notch spa, and much more. Every year, hundreds, if not thousands, come to Malam Jabba Ski Resort to enjoy the beauty and tranquility this slice of heaven offers.
International Ski Festivals
Thirty-six international skiers from across the globe arrived in Pakistan for FIS alpine skiing and CAS Karakoram skiing at Malam Jabba Ski Resort. It was a landmark event with participants spanning nine countries, including Afghanistan, Azerbaijan, Canada, Greece, Tajikistan, Timor, Turkey, Ukraine, and the United Kingdom.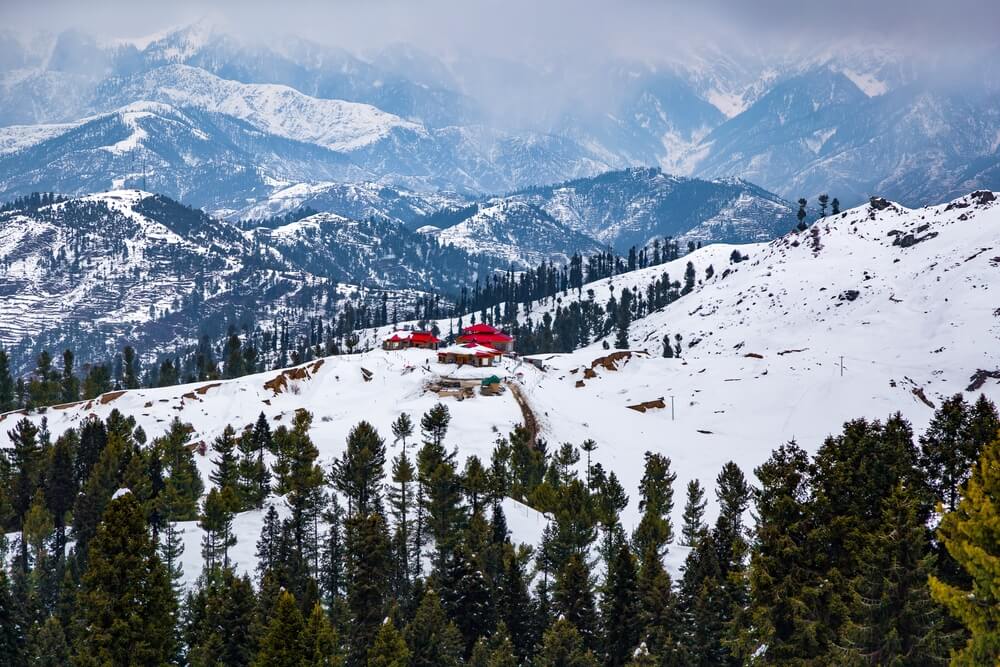 Both races were slalom and giant slalom events, while 63 local skiers competed in an exciting time as they raced against some of the best athletes. Though it was challenging to compete against such talented individuals, these Pakistani nationals still managed to impress everyone else and set themselves apart thanks to their unique talents, which won't soon be forgotten. To commemorate this prestigious occasion, the Winter Sports Federation of Pakistan even put together a video showcasing all that is involved when it comes to one's participation in skiing or snowboarding.
Winter Sports Gala
For those planning a wintertime visit to Malam Jabba Swat, you won't miss taking advantage of the recreational opportunities there. Some things to do at the Malam Jabba ski resort's backside include sledding, ice skating, snowboarding, curling, bandy, and speed skating.
Malam Jabba MTB Cycle Race
Malam Jabba Ski Resort in Pakistan offers year-round activities for travelers. Enjoy the beautiful mountain top views and participate in an MTB cycle race organized by the Resorts in Partnership with AeroSports & AeroCycling organizations. There are two options for participation, come register for the event at the venue according to your preferred time slot or come on your own but arrange your transport and accommodation.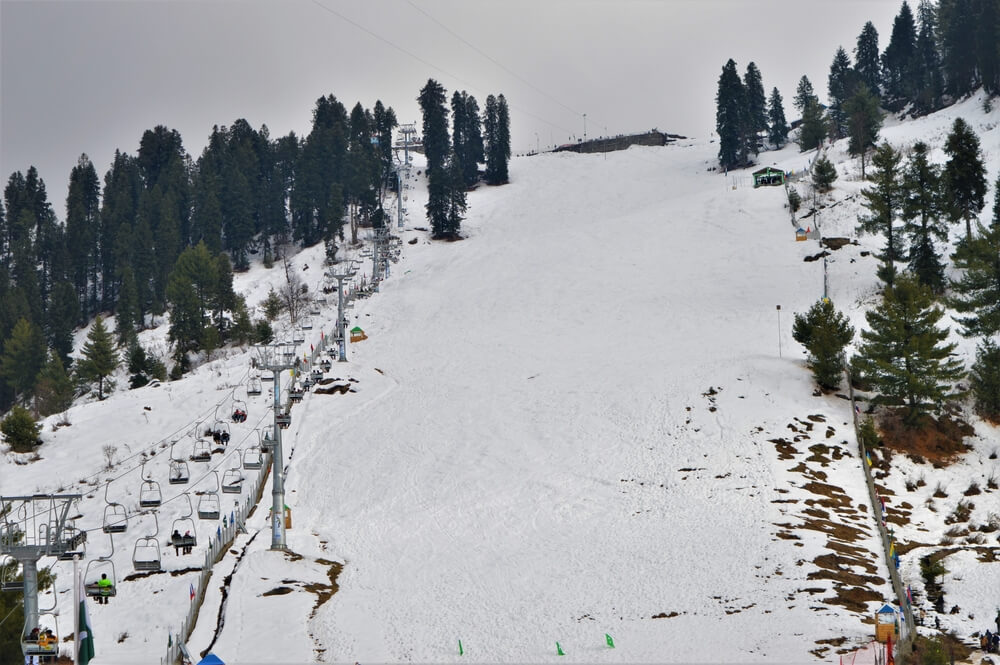 Malam Jabba Food Festival
Why not come down for some delicious food? You'll also witness some fantastic culture through a stunning performance by musicians up close! Take part in these food festivities as they are designed for you: Live concerts and demonstrations at every corner – all there just waiting to entertain and enlighten you.
Swat Snow Marathon
The first Swat Snow Marathon race was held at the charming scenic Malam Jabba tourist resort in Swat District on March 7th. The Tourism Corporation Khyber Pakhtunkhwa (TCKP) and the Green Valley Resort jointly organize this event to promote adventure tourism and create opportunities for residents of this charming valley. Visitors partake in racing through snow games, from the starting point inside an idyllic section of Green Valley Resort up to Rata Sar.
This year's edition is unique as it has been organized during wintertime to highlight yet another aspect of life here—we hope visitors find themselves attracted by its natural beauty when it snows! Any participant who finishes after two hours can win a prize and receive an award; hopefully, these prizes will act as incentives for potential visitors to see what all the fuss is about.
Ski & Snowboarding Competition
Islamabad – Scenic Swat Valley teemed with tourists and winter sports lovers who enjoyed skiing galas during the recent 'Malam Jabba Snow Festival.' Over 30 national and international players participated in competitions that included slalom, giant slalom, and free downhill races. The four-day skiing gala and snow festival—jointly organized by the Pakistan Army, district administration, and Samson group of companies—concluded at a good end. The Swat Deputy Commissioner team won the event held at the 9,000 ft high ski slope in Malam Jabba; meanwhile, the Civil Aviation Authority team took second place, followed closely by the Pakistan Police team taking third position.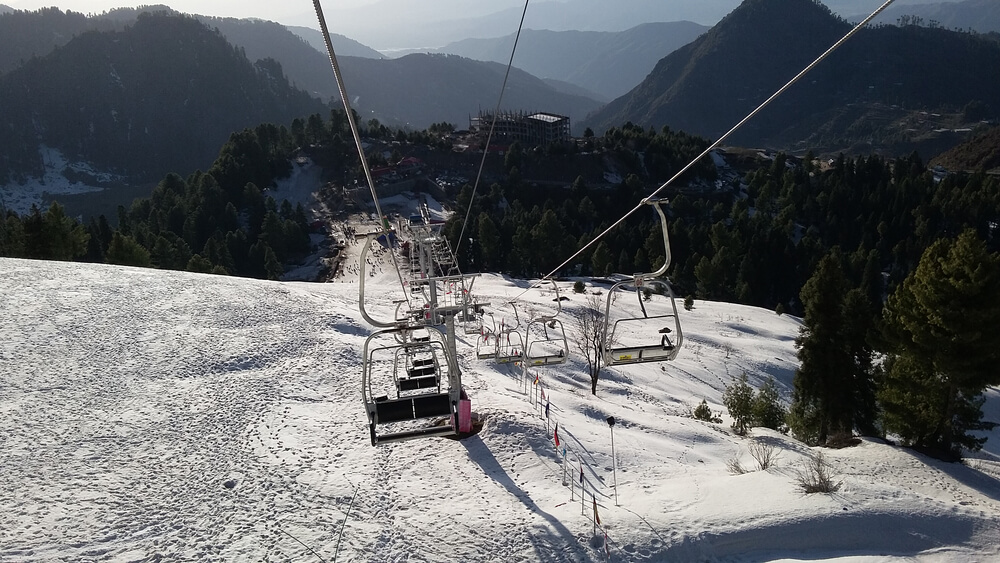 How to reach Malam Jabba?
If you are coming from Islamabad, it's about 173 miles, or a 4-hour drive, to reach here. You can get Malam Jabba from Islamabad by driving M1, N95, and M16. In addition, these destinations can be reached by air because flights between Islamabad and Saidu Sharif Airport are offered. Despite the short distance between Sawat and Malam Jabba, the drive can take an hour and a half.
Facilities in Malam Jabba
In the backyard of Malam Jabba Ski Resort, guests can also enjoy a variety of winter activities such as ice skating, sledding, ice hockey, bandy (a European sport similar to hockey), snowboarding, speed skating, and curling. All necessary gear for these winter sports is available at minimal prices compared to other places. Guests can bring their gear or rent it from the resort and then focus on playing well while enjoying themselves.
Multiple Restaurants & Resorts
The ski resort has three outdoor lifts and offers snowboarding facilities as well. Entry to the mountain resort is free, and while there are no dining options on-site, we have compiled a list of recommendations for your stay based on your preferences. If you are looking for great views, then Crown Palace Hotel And Restaurant is an excellent choice. It sits just at the resort's base and provides stunning views of Malam Jabba's slopes. If you want more luxury than that, it might be best to go with our following recommendation- Mountain View Resort Malam Jabba. It also offers spectacular views but with all the luxuries that come with being a five-star hotel.
Most Famous Pearl Continental Hotel
Visitors here have their choice of various luxury resorts and hotels, providing both comfort and convenience. All hotels in here offer plenty of space, luxury amenities, and state-of-the-art facilities. The best hotel here you can choose for your stay during your visit is Pearl Continental Hotel Jabba Malam, which offers great deals and various food items.
Mosque
Malam Jabba is home to some of Pakistan's most awe-inspiring scenery. You can find Buddhist caves and Hindu temples or pray at the beautiful mosque for Muslims.
Dispensary
Malam Jabba is a fantastic ski resort and tourist destination located in the mountains of Pakistan with beautiful scenery. There are also dispensaries on-site if you need them.
24/7 Ambulance Availability
Malam Jabba is an awe-inspiring ski resort in Pakistan and one of the country's most popular tourist attractions, thanks to its breathtaking natural beauty. 24/7 ambulance availability guarantees you'll always have access to immediate medical care should something happen while you're there.
High-Security Measures
Malam Jabba is an awe-inspiring ski resort in the Pakistani hills. Significantly high-security measures are taken due to the area's potential in case of emergency.
How Much is the Distance to reach Malam Jabba from Islamabad?
Get on AH1/M-1 in Islamabad from Srinagar Highway in 22 minutes (20.7 kilometers) to reach the Ski Resort, which is approximately a 3-hour and 20-minute drive. Continue on AH1/M-1 and M-16 for 1 hour 56 minutes (171 km) to Khyber Pakhtunkhwa Travel along Bahrain Rd/N-95 to Malam Jabba Rd in Malam Jabba in 2 hr 23 min (84.3 km).
You can fly into Saidu Sharif Airport to reach Malam Jabba. Pakistan International Airlines (PIA) currently operates two weekly flights between Islamabad and Saidu Sharif Airport (Monday and Friday).
A one-hour, 30-minute drive within Swat Valley will take you from the airport to Malam Jabba Ski Resort, which is approximately 50km (31 miles) away. Follow Airport Rd – 7 minutes (2.9 km). Then proceed via the Mingora Fizagat Bypass to Bahrain Rd/N-95 in Mingora – 18 minutes (7.6 km). Follow Malam Jabba Rd for 1 hour 15 minutes (41.1 km). Continue straight to stay on Malam Jabba Rd – 6 minutes (1.6 km). The destination will be on the right.
Ticket Price of Combo Packages and Individual Rides in Malam Jabba Ski Resort
One of the best attractions in Swat, with plenty of twists and turns to keep you on your toes. In addition, it features an epic zip line. The weather is usually perfect, and there are plenty of food options. The best time to visit is April or May when there's enough ice. Participating in skiing will cost Rs. 2000 per seat, a zipline costs Rs. 5000 per person, and entrance costs Rs. 300/per person.
Location of Malam Jabba Pakistan
The resort town of Malam Jabba, located near the Hindu Kush mountain range in Swat Valley, KPK, is about 43 KM from Saidu Sharif and 300 KM from Islamabad.
FAQs
Why is Malam Jabba famous?
It is a popular ski resort in Pakistan. It offers an unmatched level of convenience and security while being famed for its natural beauty.
Is Malam Jabba a city?
It is famous for being Pakistan's only ski resort. It's not a city, but it has been referred to as the Switzerland of Pakistan due to its breathtaking views and scenery.
What is the height of Malam Jabba?
It is located at an elevation of 9,199 ft.
How long is Malam Jabba's zipline?
It is a beautiful skiing destination in Pakistan. Its zipline spans over 2,000 feet.
Is Malam Jabba beautiful?
Malam Jabba Ski Resort is one of the most breathtakingly scenic places.
Which network works in Malam Jabba?
Zong and Telenor work better here.
Conclusion
If you're looking for a place to find peace and tranquility or to escape the noise and hustle of your everyday life, then Malam Jabba Ski Resort is just what you're looking for. Sitting at the foothills of an extinct volcano, it overlooks one of the most pristine valleys in Swat, with towering peaks as a backdrop.