Kalam Valley – The Most Beautiful Place in Pakistan
Pakistan has no shortage of stunningly beautiful places, and Kalam Valley Swat is one of them. There's an extraordinary and magnificent landscape ranging from five of the tallest mountains in the world to vast green meadows and the perfect blue of the waterfalls.
Kalam Swat is one such place in the northern region of Khyber Pakhtunkhwa province, at an altitude of 6,600 feet above sea level; this majestic valley offers its visitors a unique insight into nature's beauty.
If you see the list of the most beautiful places in Pakistan, Kalam will surely be one of these. This charming valley is full of attractions that will leave you in awe.
Kalam Valley has a lot to offer, from the origin of the Swat River and beautiful lakes & waterfalls to lush green hills, Kalam Bazar (the Downtown), Ushu Forest Kalam, Blue Water Kalam, Boyun Village (Green Top Kalam), Jag Banal Meadows and Desan Meadows.
Let's get into the detail of this article to see how you can make the most out of your visit to Kalam.
Kalam Valley Attractions, Timings, Prices, and Locations
The attractions in Kalam Valley are many and varied. From rivers to waterfalls, green hills to meadows, and the downtown area of Kalam Bazar, there is something for everyone here.
The timings for these attractions vary depending on the season and time of day. For example, most places are open in summer from 8 am to midnight, whereas in winter, it varies from 9 am to 6 pm. Prices range from PKR 500 to PKR 5,000, depending on the attraction or activity.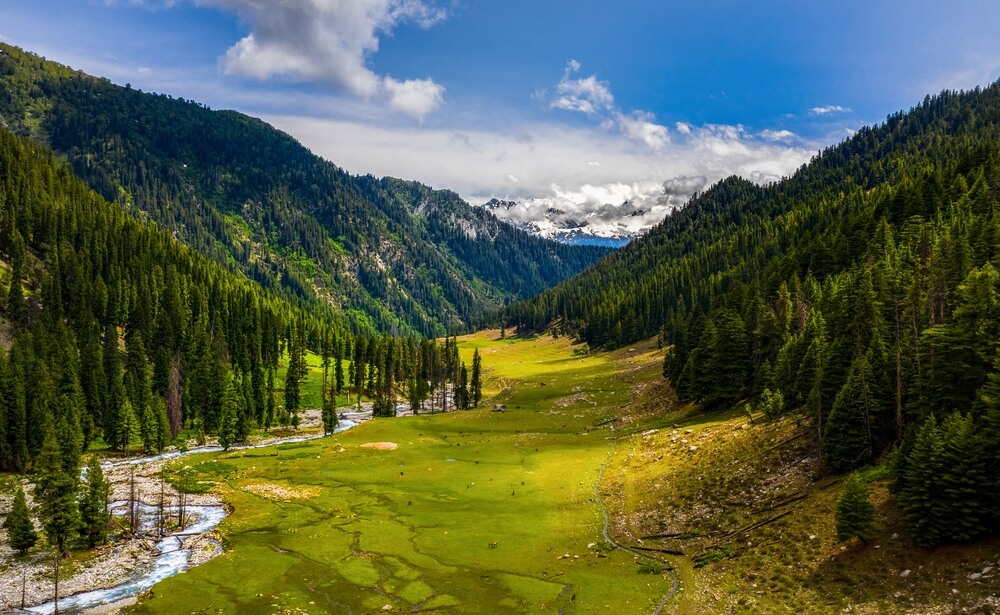 Locations of Kalam Valley also vary; most of the attractions are within or near the valley, and you won't have to travel a lot.
When is the Best Time to Visit Kalam Valley Swat?
Visiting this valley throughout the year can be tempting as its beauty is beyond any definition. But you must know the peak seasons and the best time to visit Kalam Valley to enjoy it fully.
The ideal time to visit Kalam Swat is from June to late September and November to December. However, most travelers, wanderers, and families make the summer months of May to August the most popular time to visit Kalam Valley.
Locals of the area leave the valley during this time, which means the valley is less crowded even when tourists are coming in. Summertime draws more and more tourists, and the festivities are at their peak. When the tourism period is high, the fares and the hotel rates are also high, so you should book in advance to avoid overpaying.
Although September and October are not peak tourism months, still, these are the perfect times to visit Kalam Valley. The pleasant weather makes it an excellent time to explore the valley on foot.
Recommended Gears
Kalam Valley is one of the most picturesque places on earth, and it demands some specific gear to help you make your expedition more enjoyable and memorable.
You must carry these essential items when planning to visit Kalam:
* Hiking shoes
* Hiking stick
* Camping essentials
* Warm clothes
* Raincoat/umbrella
* Food and water
* First aid
Remembering all these items, you will enjoy exploring this beautiful valley. Ensure you check the list before departure, as the valley has few facilities. So buckle up and be ready for the trip.
Visiting Kalam Valley Swat will leave you with memories, stories, and photographs you can remember fondly and forever. So plan your visit soon and enjoy the splendor of this magical place while it last.
Attractions at Kalam Valley Swat
Kalam Swat has fantastic attractions and activities you can enjoy and explore. Undoubtedly, Kalam is the most visited place in Swat Valley. Kalam Valley has everything from breathtaking lakes to skyscraping mountains, beautiful valleys, and lush green forests!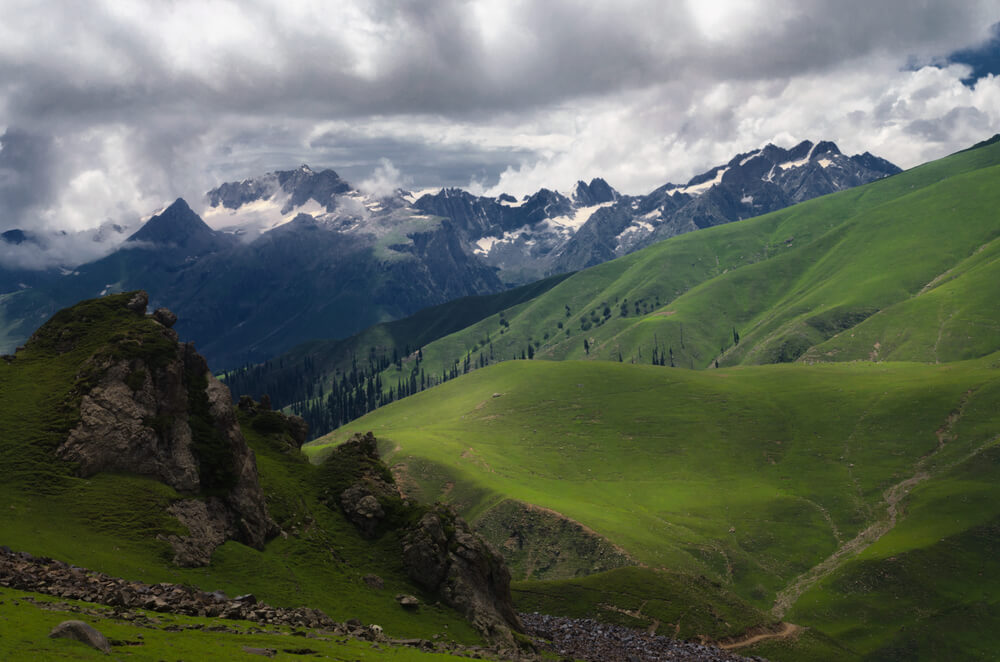 Kalam is on everyone's list visiting Swat Valley because of its natural wonders. So let's explore some wondrous places in Kalam that you can't miss.
Origin of Swat River
Kalam Valley serves as the origin of the Swat River, one of the main reasons it has so much attention from people. The mesmerizing views of the Swat River and its crystal clear waters give a heavenly feeling.
The source of the River is in the Hindukush mountains, where glacial waters add up to it throughout the year. Amongst the high valleys of Swat Kohistan, the River originates at the joining point of the Usho and Gabral rivers, also called the Utrar rivers in Kalam Valley.
Swat River merges different streams and springs from Ushu, Bahrain, and Madian. The River then splits the Kalam Valley through its flow from North to South and adds up to the charm of the valley.
Beautiful Waterfalls & Lakes
Kalam Valley provides spectacular waterfalls and lakes worth visiting to explore their grandeur! These breathtaking sites can make you forget all your worries. The entire valley is full of the highest and most beautiful waterfalls, which tourists still need to explore more.
These untouched beauties are still undiscovered, but some of the most famous waterfalls in Kalam Valley are Ushu Waterfall, Utror Waterfall, and Kundol Lake. All these lakes and waterfalls give a unique experience to visitors.
The list of waterfalls and lakes in Kalam continues; there is more to explore! But, of course, it depends on your capability to analyze; if you're a true nature lover, you'll surely return with many memories.
Ushu Forest Kalam 
It is a village in Ushu Valley that sits 8km away from Kalam and 123 km from Mingora. The Ushu village is situated at a height of 7550 ft. and is known for its dense rainforest.
Ushu Kalam is one of the most popular tourist spots. It has a beautiful forest consisting mainly of Deodar trees, which adds up to the beauty of Usho Valley. Only a few people know that Ushu Forest Kalam is home to hundreds of precious species of birds.
The place has a picturesque view, with the River flowing right through it and the snow-capped peaks in the background. It is an ideal spot for photography enthusiasts.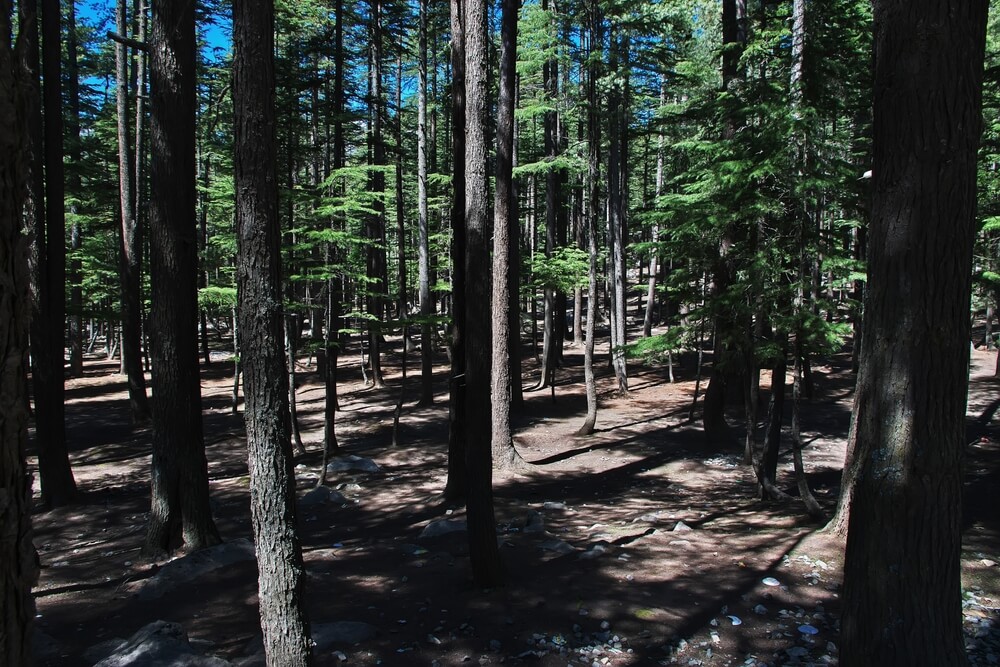 It will take almost 80 minutes to reach Ushu forest from Kalam; you'll travel from Kalam to Ushu on the road toward Matiltan. You must be a professional trekker if you want to hike up on this route; otherwise, you can enjoy the scenery from your vehicle.
Lush Green Hills
Kalam Valley is full of lush green hills, offering stunning views of nature and its beauty. You can take a hike and marvel at the captivating views of the Swat River from the top. The green hills here are perfect for camping, hiking, trekking, or enjoying nature.
The towering mountains surrounding Kalam Valley make it an ideal destination for outdoor activities like fishing, hunting, mountaineering, rock climbing, kayaking, skiing, snowboarding, and paragliding.
You can also rent a bike or ride a horse to explore the area to avoid hiking up the hills. You can also stroll around and enjoy the breathtaking views of lush green valleys. Remember to take pictures of these lush green hills to immortalize your visit!
Kalam Bazar (The Downtown)
Kalam Bazar, also commonly called the Downtown, is the commercial hub of the Kalam Valley. Walking through this bazaar is a must if you're ever in Kalam.
The Downtown of Kalam is a shopping area where you can spot everything from clothes to souvenirs. It's bustling with people, and most shops are lined up one after another. The bazaar also gives you a glimpse into the locals' culture and lifestyle.
The bazaar is smaller but has many hotels, cafes, restaurants, medical stores, and general stores. This area serves as the high street or Downtown for the Kalam Valley, thus called The Downtown. When you return to your hotel after your day out, visit this area in the evening, as it's pretty colorful and bustling.
You can find woolen caps, sweaters, and jackets made from local wool. You'll also find fabrics and embroidered dresses with intricate designs that will catch your eye. If you're finding souvenirs to take home, Kalam Bazar is the right place!
Blue Water Kalam
Blue Water Kalam, a scenic spot, is in Anakar village, almost 6-7 kilometers away from Kalam. On the way to Utror, a bridge goes to Anakar village, where the Bluewater Kalam lies.
Blue Water is a lovely spot surrounded by lush green hills, and the name of this place comes from a lake with crystal blue water. You can enjoy boating or strolling around this lake with family or friends.
The surrounding area of Blue Water Kalam offers beautiful views of white glaciers and lush green hills with snow-capped peaks. You can also do some light trekking or camp near the lake for a night under the stars.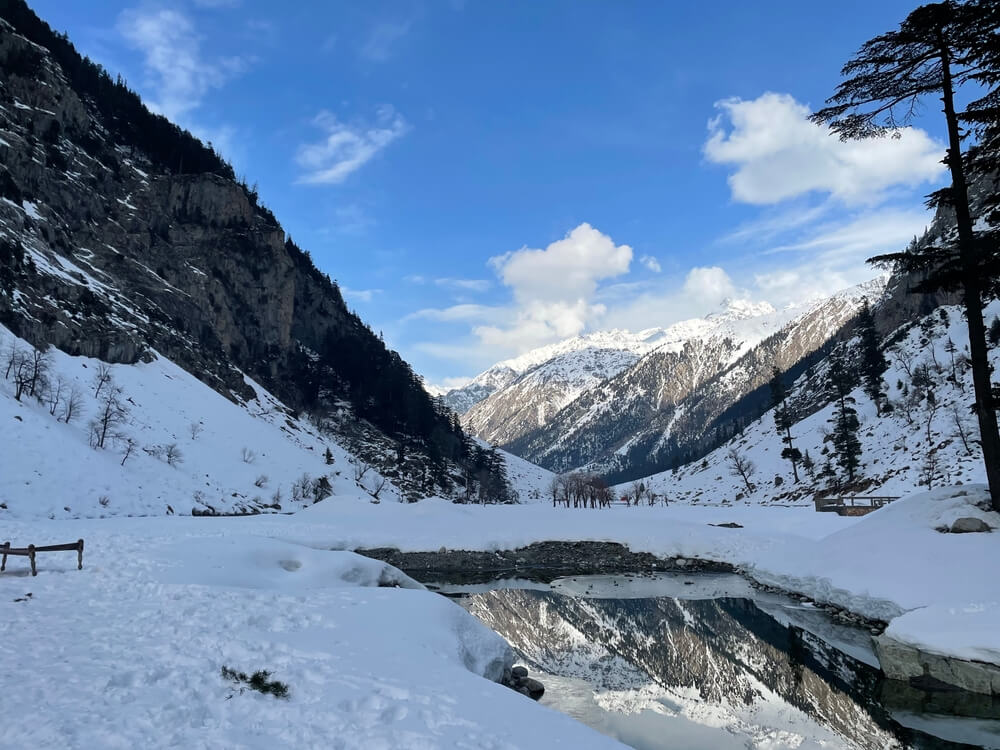 Remember to carry a camera because you'll find many picture-perfect moments during your visit. If you're traveling during winter, remember to take your warm clothes with you as the temperature can be freezing. Blue Water Kalam is a must-visit place in Kalam Valley!
Boyun Village (Green Top Kalam)
Kalam Valley has no shortage of mesmerizing views and beautiful tourist destinations. Boyun village is the latest explored spot amongst these beautiful places to visit.
Boyun village is also known as Green Top Kalam. Boyun village lies on one side of a hilltop; on the other, there's a green top from where the Kalam Valley can be seen.
Boyun village is famous because of its culture and traditions, the majority of people living here are Muslims, and they follow their centuries-old traditions.
It is a must-visit spot in Kalam Valley for its healthy air and the breathtaking views of the snow-capped mountains behind the hilltop. These mountains, named seven sisters, are the most beautiful peaks of Kalam Valley.
The locals here are very hospitable and always welcome visitors with open arms. If you're ever in Kalam, this spot is a must-it place. Bring your camera along to capture amazing views from Green Top Kalam!
Jag Banal Meadows
Jag Banaal Meadows, or Jabba, is one of the beautiful places in Kalam Valley. But due to the lack of awareness, it needs to be explored more, and thus many tourists miss this heavenly experience.
Jag Banal Meadows is an alpine wonderland that is easily accessible from Kalam. It's situated around 10 kilometers away from Kalam city and will take around 30 minutes to drive. It lies in front of the five-finger peaks that tower over green meadows, making it a truly enchanting spot.
This area comes alive during summers with lush green meadows and colorful wildflowers that can be seen everywhere you look. These meadows are famous among photographers who can capture some of the most spectacular landscapes here.
This place offers some exciting trekking opportunities as well. A light to moderate-level trek from Jag Banal Meadows takes you to Ushu Forest Kalam, where you can explore the forests and observe its wildlife up close.
Desan Meadows
Desan Meadows is another beautiful spot in Kalam Valley Swat that tourists often overlook. It's a lush green picturesque meadow in Kalam Valley, about 330 km from Islamabad. If you're directly traveling from Islamabad to Desan Meadows, it will take you 6 hours to reach there.
This place lies on the way to Matiltan from Kalam City, and it will take around 20 minutes to reach Desan Meadows from Kalam. Desan Meadows offers some of the most breathtaking views of lush green meadows and snow-capped mountains in the background. It's a must-visit place for anyone traveling to Kalam Valley, and it'll be something you will remember easily.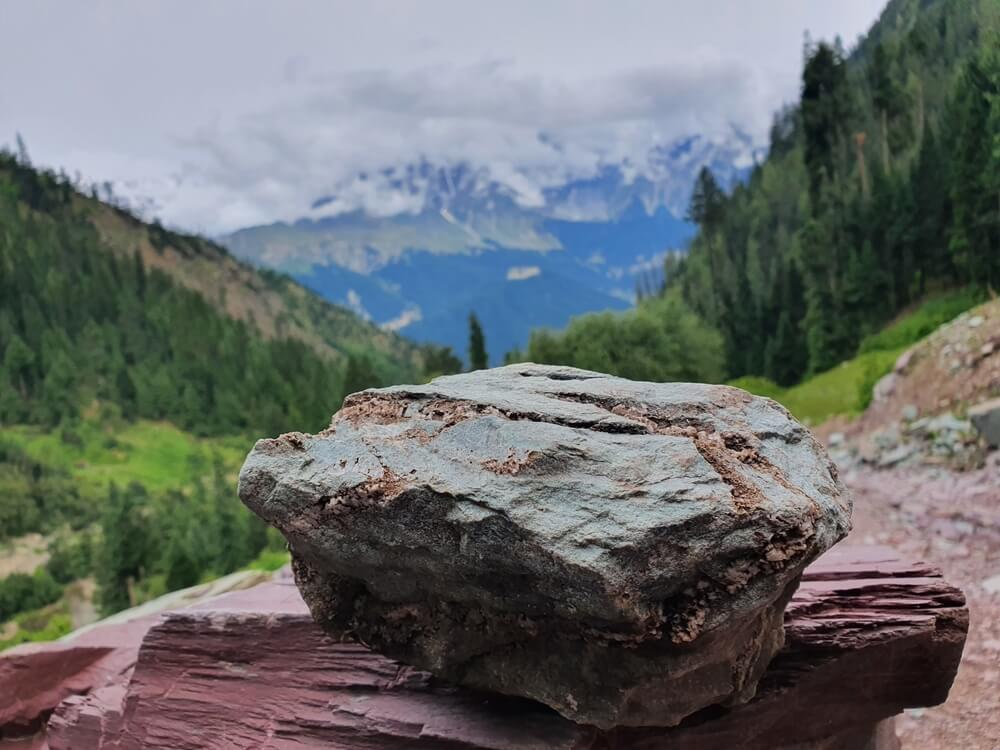 You can also explore nearby areas while you are there, like Ushu Forest Kalam. Desan Meadows is a stop worth making during your trip to Kalam Valley! So, plan a trip and experience the beauty of this fantastic place.
Matiltan Waterfall
Matiltan is another scenic spot that is around 13km away from Kalam and can be reached by 50 minutes of drive. Tourists will travel to Matliltan from Ushu by road along the Swat River, which is a refreshing experience.
And let's not forget the beautiful Matiltan waterfall, which is a breathtaking waterfall that gives off a fantastic view. It's great for photography and sightseeing. The waterfall is also surrounded by lush green meadows and snow-capped mountains, making it the perfect place to relax and enjoy nature.
Matiltan Waterfall should be on your bucket list if you're ever in Kalam!
Shahi Bagh
A scenic island between the mountains, Shahi Bagh, is another beautiful spot in Kalam Valley. It's a tranquil paradise away from the hustle and bustle of city life, and exploring this place is worth your time.
The lake's blue water, milky streams, green trees, and white clouds make this place look like a painting. There's a bundle of activities that you can do here, like camping, fishing, and hiking.
It takes around 50 minutes of drive to reach Shahi Bagh from Kalam, and it is right between snow-capped mountains, making it a fantastic spot for sightseeing. You can also relax and enjoy the beauty of nature here. The locals are friendly, making it an excellent exploring place.
Famous Place for TV Dramas and Commercials
Kalam Valley is a famous tourist destination and ideal for shooting films and dramas. Moreover, the picturesque beauty of this valley has attracted many filmmakers to shoot their movies and dramas here.
The scenic mountains make a perfect backdrop for movies and TV shows. Many popular Pakistani television serials have been shot in Kalam Valley, including 'Parchayee,' "Mere Humnasheen,' and more.
Kalam Valley has also attracted many international filmmakers who have used this beautiful valley to shoot documentaries, commercials, and music videos. So, if you're ever here and spot a camera crew, remember to click a selfie with them!
These are just some of the fascinating attractions Kalam Valley Swat offers. If you ever plan on visiting this valley, remember to explore these places and create beautiful memories.
Things to Do at Kalam
Kalam Valley, Pakistan, is full of things to do and explore. You'll be amazed to see the number of activities you can try and places you can explore here. Kalam is not only a tourist spot; it's an experience you will never forget.
From eating delicious local food to exploring the valley on foot, this place has something for everyone. Here are some things that you can enjoy while visiting Kalam:
Trekking
Whether you're a beginner or an experienced trekker, there's something for everyone in Kalam Valley! Hike through the beautiful forests and meadows and soak up this valley's stunning views.
Trekking is one of the best ways to explore this beautiful place, so plan a trip here and take your hiking shoes along!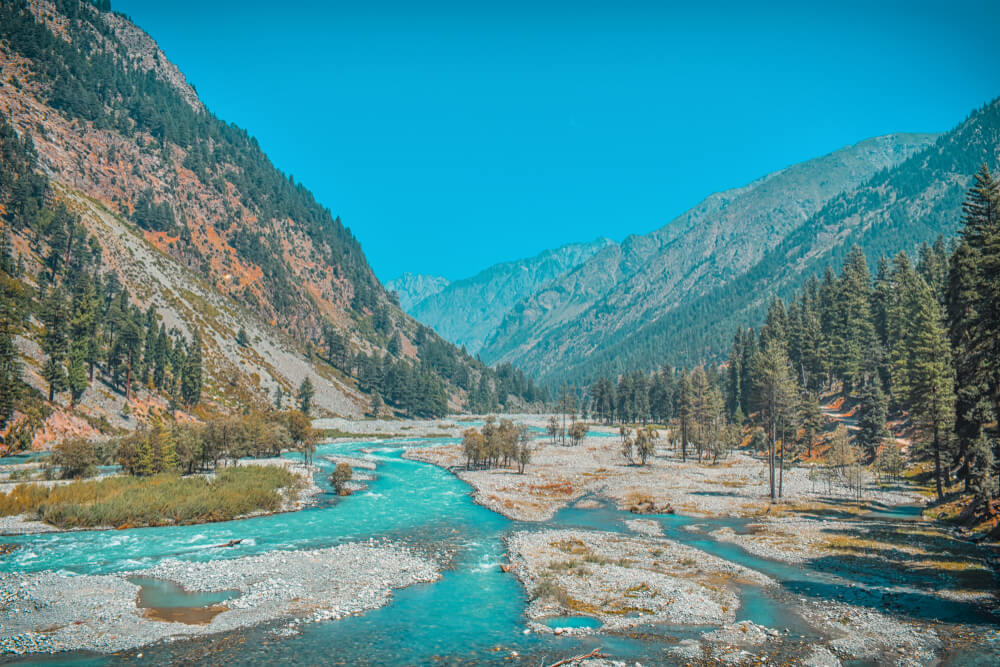 Camping
The Valley is known for its breathtaking views, and what better way to experience these views than camping? You can camp in the meadows or head to one of the different campsites in the area.
Camping is a perfect way to unwind and explore the valley, so take advantage of this activity while visiting Kalam Valley!
Shopping
It has excellent local markets for unique items such as hand-crafted jewelry, local souvenirs, and traditional items. Shopping in Kalam Valley is a great way to take home some unique things you won't find anywhere else.
Kalam Bazar (The Downtown) is a perfect place to shop, so check out this bustling market while visiting Kalam.
Horse Riding
It has some beautiful scenic trails, and what better way to explore these than horse riding? Horse riding is a great way to get around the valley and enjoy its stunning views. You can rent a horse from the locals or take a guided tour to explore the picturesque trails.
The Valley is famous for its horse riding facilities. Horse riding is the perfect way to explore and unwind the beauty of this natural wonderland. So if you're in Kalam, remember to rent a horse and take a ride!
Photography
It is known for its sweeping views and captivating landscape. It houses some of the most beautiful landscapes in Pakistan, and what better to capture these breathtaking views than taking photographs?
The valley offers some fantastic photo opportunities that you'll never forget. Kalam Valley should be on your bucket list if you're an avid photographer.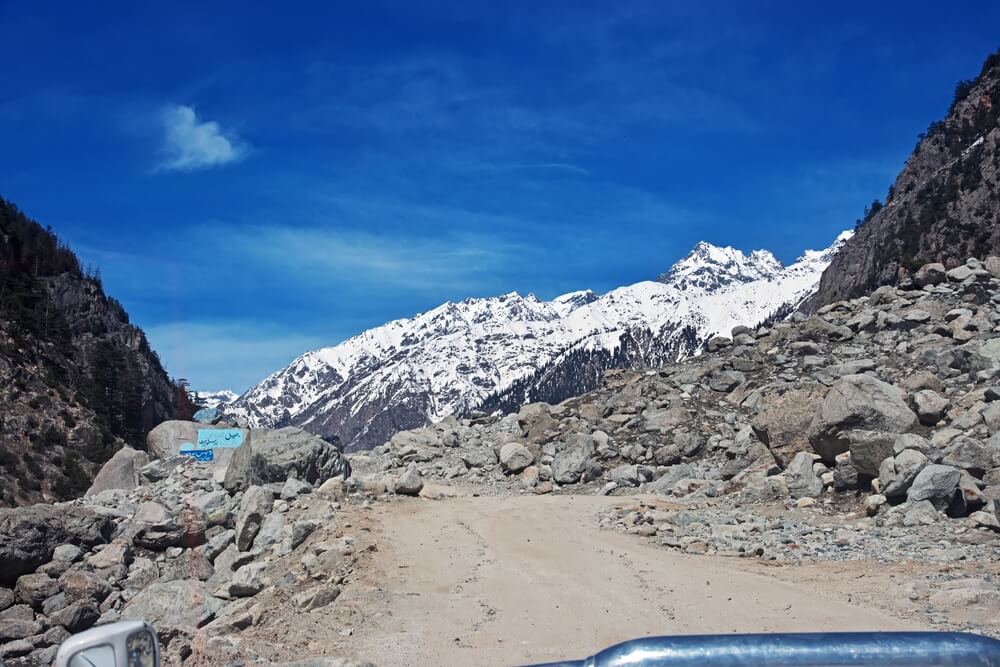 The lush green meadows and snow-capped mountains make a perfect backdrop for landscape photography. So, remember to carry your camera while visiting Kalam Valley and click some amazing shots of this beautiful place!
Kalam Summer Festival
Kalam summer festival, also called Kalam Mela or Swat summer festival, is one of the best festivals in Pakistan. It's one of the exciting things you can explore in Kalam Valley.
This fest displays cultural and recreational activities and events with full zeal and enthusiasm. It's held every year in July and August, making it the perfect time to visit Kalam Valley.
The festival features music performances, cultural activities, traditional sports, folk dances, and more. It is a perfect way to experience life here and explore its culture and traditions.
This festival gathers and attracts many tourists from Pakistan and outside the country during the summer.
This festival lasts a week and consists of activities like paragliding, jeep rally, local displays of handicrafts, cycling, cultural shows, and food stalls. So attend this festival if you're visiting Kalam in the summer!
How to Reach Kalam Swat?
Kalam Valley is easily accessible from Islamabad and Peshawar by road. It takes almost 5-6 hours to get here by car. You can taxi from either city and reach within 6-7 hours.
One would travel from Mingora, Swat, through the N95 route known as Kalam Road. Traveling along the Swat River's bank is a scenic experience as one crosses the Manglor, Charbagh, Madyan, and Bahrain towards the final destination, Kalam Valley.
The distance from Mingora to Kalam is almost 95 kilometers, which can take 3 hours of traveling. The nearest airport is Saidu Sharif Airport Swat, about 92 kilometers away.
Nearby Attractions
There's plenty of natural beauty and sightseeing activities near Kalam Valley, Pakistan. You'd be making the most of your trip since you're exploring the evergreen Kalam Valley. Some fantastic places for sightseeing surround Kalam Valley.
You need to know the nearby attractions if you plan a trip to Kalam Valley. Here are a few nearby attractions you can explore while in Kalam:
Mahodand Lake
The Mahodand Lake is around 35 km from Kalam Valley and can be reached by a 2-hour drive. It's the largest natural lake in Swat Valley, surrounded by meadows, pine forests, and snow-capped mountains.
Mahodand Lake is one of the most visited places in Kalam because it has mountains, beautiful lush green fields in the middle, and a river flowing with it.
In winter, the lake gets frozen because of heavy snowfall, and the view is still as pretty as a dream with yellow trees and a frozen lake. So if you want to see this fantastic place during winter, bring warm clothes and your camera to capture these mesmerizing views.
You'll get to see many scenic points on your way to Mahodand Lake; stop by any of these and take in the beauty of nature.
Kandol Lake
Kandol Lake, also known as Kundol Dand, is a breathtaking lake that is difficult to reach, but the views are worth the effort. If you're not ready to accept a challenging 5-6 hours hike, it's a big no for you! However, if you're an adventurer, this lake is a must-see.
The lake is about 9 km from Utror and is in a narrow valley. Kandol Lake is surrounded by mountains which are as high as 4500m. Taking a local guide with you is better, as the track is difficult to get on your own.
This lake offers mesmerizing views of snow-capped mountains, lush greenery, and towering trees. The beauty of this lake is beyond description. So many tourists explore its beauty in the summer when it's easier to get around; you can even swim if it's not too cold!
Utror
Utror is a beautiful picnic point at 9500 feet and 16 km from here. It's known for its scenic beauty and views of snow-covered mountains that make it an excellent place for trekking. 
Utror is at the joining point of two beautiful streams; the Gabral and Utror. Trekking from Utror to Kandol Lake is another experience, as you'll catch some beautiful sites of snowclad mountains with streams flowing nearby.
Utror Valley is full of walnut trees, wooden bridges, and beautiful yet small riverside hotels that offer amazing views.
Gabral
Seven kilometers away from Utror, there's another beautiful spot called Gabral. It's famous for its waterfalls and streams, always filled with clean and clear water.
The tall mountains make it an ideal place for photography. You can also explore the nearby streams, see wildflowers blooming in the valley, or enjoy the views while sitting by a stream.
Gabral is famous for its delicious trout, so you can also try local delicacies here. In addition, it offers an excellent opportunity for families and kids to have fun and explore the natural beauty of Kalam Valley.
So, whenever you plan your trip to Kalam, visit these nearby attractions too! They will surely make your trip even more memorable.
Facilities at Kalam Pakistan
Kalam Valley offers a lot of facilities to its tourists. Multiple restaurants and resorts are available here, with incredible natural views, so you can easily find something that suits your budget. Unlike other remote northern areas, Kalam has many facilities to make your stay more enjoyable.
Let's see what facilities are available in Kalam, Pakistan.
Multiple Restaurants & Resorts
Many restaurants and resorts offer delicious local food, international cuisines, and traditional dishes at reasonable prices. You can also explore the city's nightlife by visiting these restaurants and resorts.
The incredible thing about these hotels and resorts is their reasonable pricing. Some are Summer Inn Hotel Kalam, Blue Water Resort Kalam, and Forest Valley Cottages Kalam.
Beautiful Historic Mosque
This place is home to some of the oldest Islamic mosques in the region. These mosques are centuries old and have been beautifully preserved by local people. Some of these mosques are even 150 years or older. 
If you're searching for a place to relax or meditate, these mosques offer a peaceful atmosphere. You can also take beautiful pictures here and enjoy the architecture of these historic structures.
Hospitals
Most remote northern areas need proper medical facilities, but Kalam is an exception. You'll find multiple hospitals and medical centers offering affordable quality healthcare here. In addition, doctors are available here 24/7 to help in emergencies. So, if you're planning a trip to Kalam, Pakistan, you don't need to worry about your medical needs.
Its multiple restaurants and resorts, beautiful historic mosques, and hospitals with quality healthcare services make it an ideal destination for a memorable vacation.
How Much is the Distance to Reach Kalam from Islamabad?
The distance between Islamabad and Kalam is about 328 kilometers. Therefore, it takes around 7 hours to reach Kalam from Islamabad, depending on your route.
Kalam is easily accessible from Islamabad, where you can enjoy a peaceful holiday surrounded by beautiful mountain ranges and river streams. Also, there are so many other valleys and scenic attractions that you'd love to explore.
How Much is the Price of An Average Hotel in Kalam?
So many hotels and resorts in Kalam, Pakistan, offer comfortable stays 365 days a year. Hotels, motels, Inns, and lodges will also be seen. It's recommended to book your hotel and stays before you arrive in the valley to avoid any inconvenience later on.
The price of an average hotel in Kalam ranges from Rs1200 to Rs1500 per night, depending on the type of service you require. However, some hotels may offer discounted rates if you plan to stay for some days.
Most of the hotels and resorts in Kalam have modern amenities, including comfortable beds and private bathrooms. They also provide free WiFi and other facilities to make your stay pleasant.
Location of Kalam Valley Swat
Kalam Valley is located in Swat district, Khyber Pakhtunkhwa, Pakistan. It is a beautiful mountainous region surrounded by lush green hills and streams. You can reach Kalam Valley easily from Islamabad or Peshawar, around 7 hours drive away.
Once you reach the valley, you'll find many scenic spots and attractions to explore. You can also visit the historic mosques, lakes and rivers, and other places of interest.
Every spot of Kalam Valley is worth visiting. It perfectly combines cool weather, green scenery, and picturesque landscapes. Kalam is your ideal destination if you're looking for a peaceful and memorable holiday.
Frequently Asked Questions
What is Kalam famous for?
Kalam Valley is famous for its breathtaking views of lush green hills and snow-covered mountains. It is also renowned for its spectacular lakes, rivers, waterfalls, and glaciers.
Kalam is home to some of the region's oldest mosques, making it a unique destination to explore Islamic architecture and culture.
All in all, it provides a pleasant and peaceful atmosphere for visitors from all over the world. It offers a beautiful holiday experience with its captivating scenery and diverse attractions.
Does the internet work in Kalam?
Yes, the internet works in Kalam. Generally, most places have good network coverage, but some remote parts may experience a weak signal or no service. 3G and 4G mobile networks are available in all significant valley towns. Major Hotels and resorts also provide WiFi services for their guests. So you can stay connected while exploring the wonders of Kalam Valley.
Overall, the internet services in Kalam are good and can quickly run your social media, emails, and other online activities.
How far is Malam Jabba from Kalam Valley?
The total distance from Kalam Valley to Malam Jabba is 76 miles which can be traveled daily. The road from Kalam to Malam Jabba passes through beautiful landscapes, lush green fields, and clear mountain streams.
Kalam Valley is one of the most fascinating places in Pakistan for a peaceful and memorable holiday. It offers many scenic spots and attractions, including historic mosques, lakes, rivers, waterfalls, and glaciers. The valley also provides good internet services and quality healthcare facilities.
So if you plan your next vacation to northern Pakistan, Kalam Valley should be on your list. With its breathtaking views, green scenery, and fascinating attractions, Kalam will surely provide an unforgettable experience you won't forget. Happy Exploring!