Barikot – Important Archaeological Site in Swat
Swat, a district in the Malakand division of Khyber Pakhtunkhwa, Pakistan, is a picturesque land with many beautiful places to explore. But there's one more thing other than the views that make Swat even more popular: the archeological and historical sites. One of the most historical and critical sites that draw tourists from around the world is Barikot, an archaeological site in Swat Valley. But before we get distracted by the beauty of Swat, let's get stuck to the point and learn more about Barikot.
It is the entrance town to the central Swat valley and is located about 20 km from Mingora and Butkara Stupa. Barikot is a small town with a total of 25000 population living in it, but it still is famous for its beautiful places and historical sites.
The ancient city occupies an area of 15 hectares and is one of the many historical sites in the valley. But, unfortunately, out of the 15 hectares of this town, hardly 2 hectares have been excavated yet.
This ancient Citadel was captured by Alexander The Great, and the Chalcolithic remains date back to 1700 BCE. The old name of Barikot was Bazira.
Let's get into the details and the top historical places in the town that one should explore for learning.
About Barikot Swat
Barikot is located in Swat valley, Khyber Pakhtunkhwa province of Pakistan. It lies at the feet of the hills that rise to 1500 meters above sea level. The temperature and weather conditions are primarily temperate, with a mild climate all around the year, but it tends to get colder during winters.
Barikot Swat, Pakistan, is a fascinating historical spot and is prominent from the Swat to Malakand road. That is because so many ruins and rubbles of this centuries-old historical site have yet to be explored; however, the excavation is continued, and it might take decades to expose the rest of the area.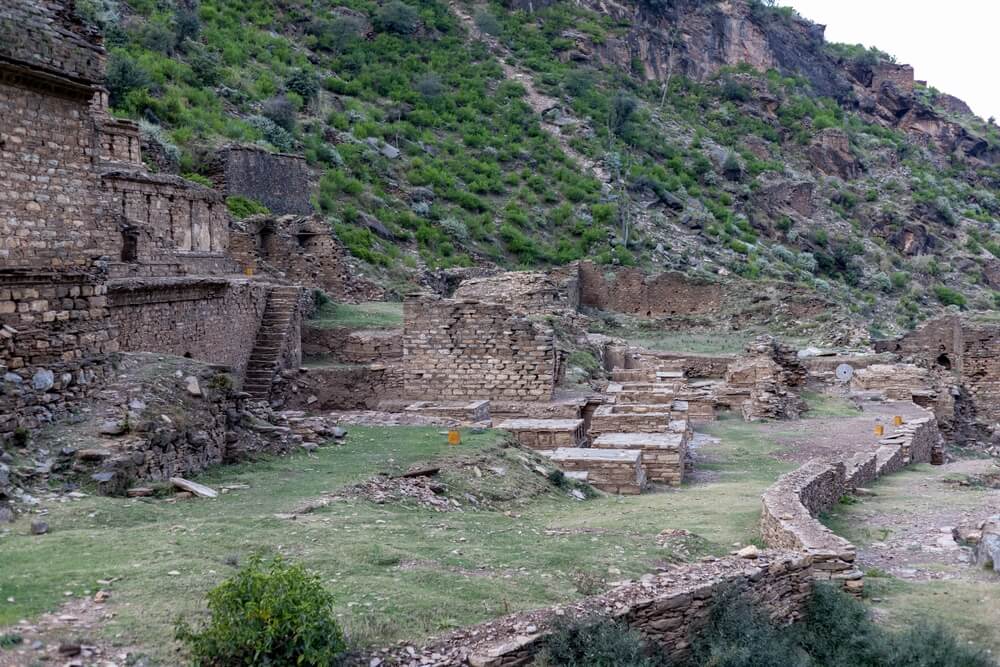 Many archeological teams are interested in this site because they're aware of the Barikot's cultural significance in remaking the history of this region. The ancient name Bazira and Beira is known to people today through archeology and history.
Sir Aurel Stein and Giuseppe Tucci were the archeologists who identified the older name. This city was surmounted by Alexander the Great in 327 BCE. During the Hindu rule in this region, the name of Barikot was Vajirasthana, which was identified through a 9th-century writing on the hill and exhibited in the Lahore museum.
Archeology students in Pakistan know its historical importance, but only a few know it was called Vajirasthana during the Hindu raj. In some academic publications, Barikot or Bari Kot has been named Bir-Kot, the local pronunciation of this word.
History of Barikot Swat
Barikot, Pakistan, has a rich history and is one of the important archaeological sites in Pakistan. The ancient name of this town was Bazira which was mentioned in Alexander The Great's letter to King Porus. In addition, several Chalcolithic remains, which date back to 1700 BC, have been discovered here.
It is an important archaeological site and offers a complete picture of the region's history, culture, and religion.
According to classical historians, Bazira was conquered by Alexander The Great in 327 BCE. The Italian Archeological mission has been excavating this site since 1984; during this period there have been identified and discovered several historical periods and proto-historic period artifacts and also architectural relics have been found. It included a fortification wall and many Hindu-Budhist monuments.
The late Bronze age in Bazira was from 1200-800 BC, and the abandonment phase lasted from 800-500 BC, during which the Bazira suffered the collapse of its earthen rampart.
After that, from 500-350 BC, there was the beginning of the city and the acculturation phase. After that, the Mauryan kingdom lasted from 250-150 BC, and there were Kushan and Turk Shahi times in Bazira Swat.
Location
Barikot Swat is located on the banks of River Swat in the Khyber Pakhtunkhwa province of Pakistan. It is around 20 kilometers from Mingora, the largest city of Swat, and the Butkara Stupa.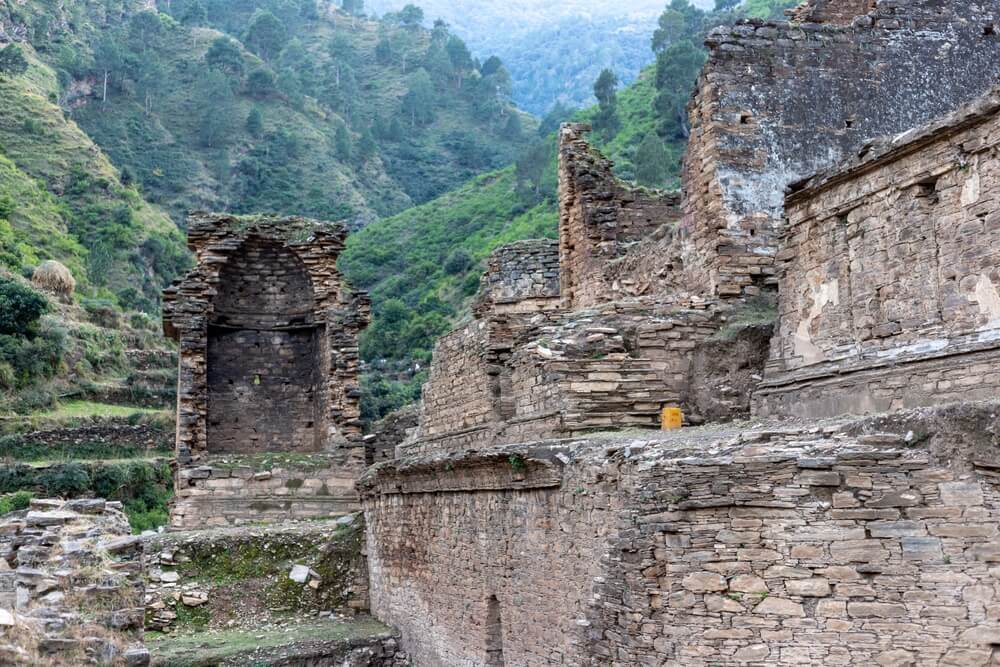 This town has an elevation of 808 meters and is situated in the middle course of the Swat river. It is located around 20 kilometers from the Swat museum to the west of the modern Barikot tehsil.
What is the Temperature and Weather at Barikot?
The weather is pleasant and moderate throughout the year. It rarely drops below zero in winter; during summer, it can get quite hot, with average temperatures reaching up to 30°C (86°F).
It has an oceanic climate, with the highest average temperature reaching 35 degrees in June and the lowest recorded at 14 degrees in January.
The best time to visit is from March through May and August through November. That is because there's rainfall during all months of the year in Barikot and the average annual temperature is 25 degrees.
Historical Significance of Bazira Swat
Bazira is an ancient city located in the Swat district and is buried under tons of soil and rocks; it's a treasure full of antiquity. Pakistani and Italian archeologists have excavated a significant part of an Indo-Greek city in Bazira. They've also unearthed architecture and artifacts that date back to the Pre-Mauryan period.
In these excavations, the archeologists believe that the history of this town traces back to the time before Alexander The Great, and it's claimed to be the oldest city in Swat.
It was an important city during Mauryan Empire in 250-150 B.C. It was also a part of the Kushan period until the 5th century A.D. During its glorious past, Bazira was an important trade route between Gandhara and Kashmir.
Over the years, many essential excavations in Bazira discovered high-value coins, pottery, and weapons. So many vital relics have been found that date back to the time of Alexander the Great in Swat.
The excavations also unveiled the remains of a university complex and a temple and some ancient weapons, vases, and pots. Still, there's so much room for new artifacts to be found when the dug area is widened.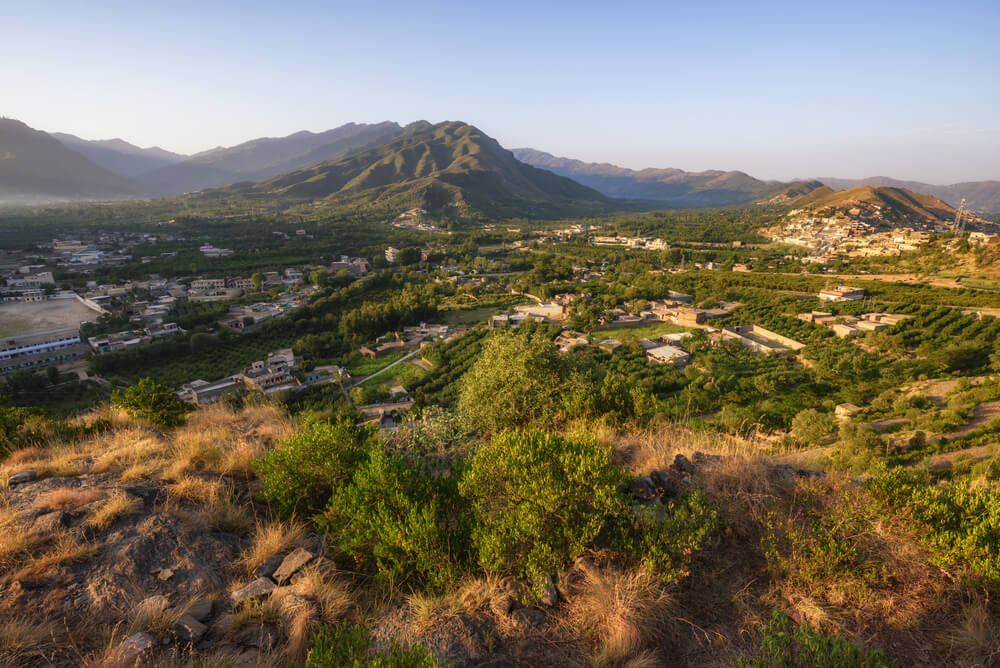 Further excavations can help to establish the existence of Bazira during the Mauryan period of the Ashoka dynasty that existed in the region when Alexander invaded this region.
If Bazira city is correctly projected at the global level, it can help attract many tourists, monks, and archeology students worldwide.
Top Historical Places in Barikot
Barikot is home to some of the most interesting historical places in Pakistan. These spots are a great way to explore the city and learn about the history of this region, which is quite a good experience. When exploring a specific historical place, you'll feel like you belong to that era.
1. Amlok Dara Stupa
Located far from the city, this is one of the oldest Stupas in the Swat valley Pakistan. It is considered one of the earliest stupas built in the 3rd century. The stupa is a part of the Gandhara civilization at Amluk-Dara.
A Hungarian-British archeologist, Sir Aurel Stein, discovered this masterpiece in 1926. The stupa was studied later in the 60s and 70s, and so much research has been done on it.
The Amlok Dara stupa has its foundation on a square plinth about 4 meters thick. A hemispherical dome on top measures 7 meters in height and 21 meters in diameter, making it visible from a distance.
Amlok Dara is one of the oldest and best stupas in Swat; despite that, it's unprotected and continuously damaged by treasure seekers.
2. Bazira Ruins
Bazira Ruins are believed to have been an ancient city buried down the soil layers. It was built during the earliest centuries. It's situated on the bank of River Swat and is considered one of the best-preserved ruins in Pakistan. Here you can find remains of ancient stupas, monasteries, cells, and temples.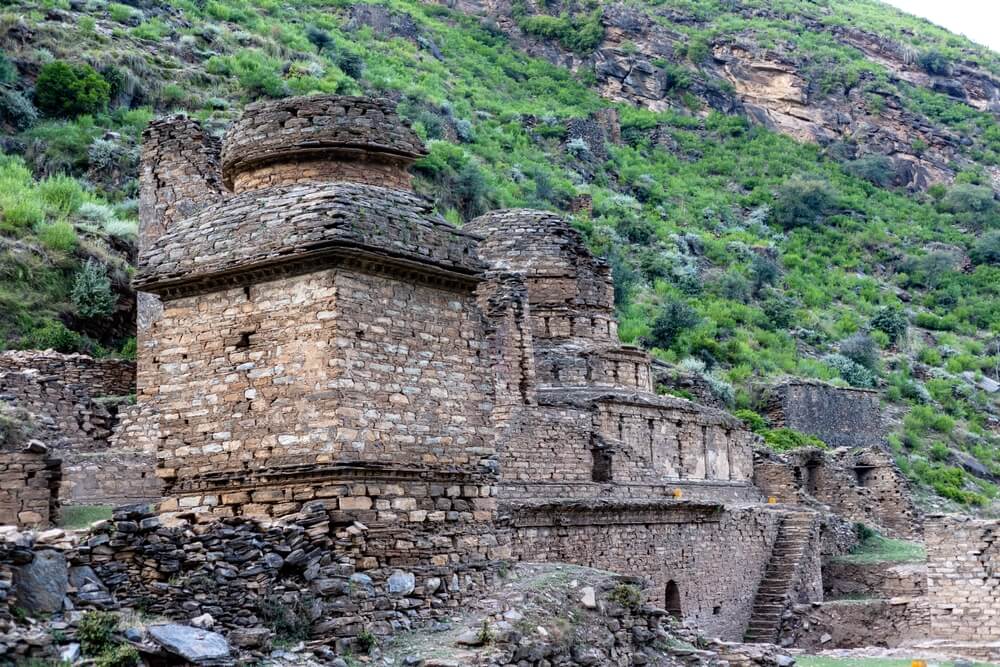 Bazira ruins are also important sites of Buddhist culture and architecture. The stupas here are believed to be ancient housing relics.
3. Najigram Stupa
Located in the valleys of Swat, Najigram Stupa is one of the most visited historical places in Barikot. In addition, there's a Buddhist site of Tokar-Dara in Swat valley, located around 5 km south on the way to Karakar pass. This place is about 1 km from the modern village of Najigram at the foot of a small picturesque valley.
Najigram stupa is quite large and is one of the best preserved ancient stupas in this region. The stupa has a hemispherical dome and upper and lower drums on a square podium and socle.
Najigram stupa court is long and fortified by a wall. However, the main stupa was surrounded by votive stupas, which unauthorized diggers had destroyed.
4. Malkidam Waterfall
Malkidam waterfall is one of the most popular places in Barikot Swat. The waterfall is located near a small village at the foot of Malkidam Mountain, about a few kilometers away from the city.
The waterfall is a picturesque location surrounded by lush green hills and forests, making it a perfect destination for nature lovers. It also serves as an ideal spot for picnics and hiking.
This waterfall is a famous spot for taking pictures, as the views are to die for, so what are you waiting for? Add Malkidam waterfall to your bucket list when you visit Swat, Pakistan.
5. Makhodgal
Makhodgal is located in the northeast of Barikot Swat Valley. This place has several pre-historic sites that date back to the previous centuries. The ruins of an old fort, temple, and mosque can be seen here. The village also has several small temples built during the Gandhara period.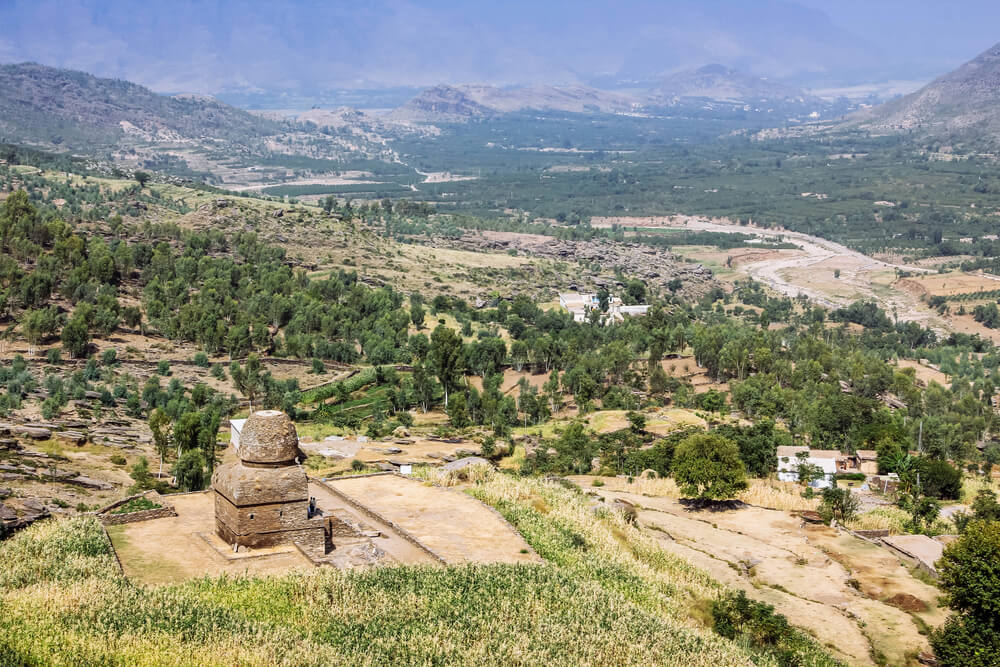 This place is known for its ancient artifacts like pottery, coins, and sculptures, which are from the past. Makhodgal is perfect for exploring historical artifacts and learning about previous times. It can be a good opportunity for archeology students to study history.
Which is the Best Route to Barikot?
The best route to Barikot, which you can take, is M-1 and M-16 from Islamabad to Swat. However, it will take almost 3 hours to get there by road. Therefore, it would be best if you could take the scenic route and enjoy the natural beauty of Swat Valley.
Barikot Distance from Islamabad
The distance between Islamabad and Barikot is approx 220 km which can be covered in 3 hours by road. The nearest airport is in Islamabad, about 3 hours from Barikot.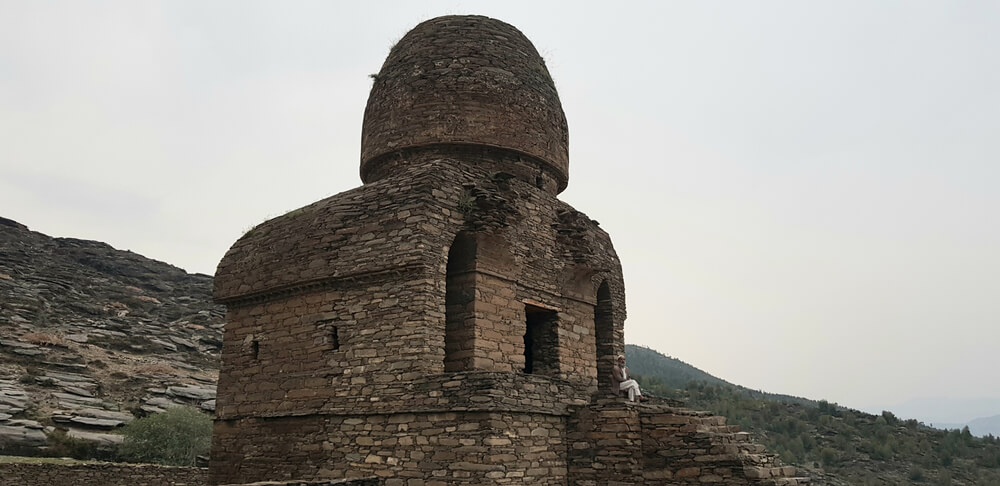 Frequently Asked Questions
Can Pakistanis go to Barikot Swat?
Pakistanis are allowed to go to Barikot Swat as it is a safe place for tourists and locals. Moreover, the local community has been very welcoming and helpful toward the tourists visiting the area.
Are there any good hotels and restaurants in Barikot?
Yes, some good hotels and restaurants in Barikot range from budget to luxury options. Some popular ones include Swat Serena Hotel, Stay Inn hotel, and Holiday Inn Swat hotel.
The restaurants here serve a variety of local cuisines. You can enjoy the delicious local meals at these restaurants or have street food from many roadside stalls.
Overall, Barikot is a great place to visit for both locals and foreign tourists alike. There are many historical sites to explore and many activities to do. In addition, you'll be able to find a suitable hotel or restaurant for your stay and enjoy the beauty of Swat Valley.
It is the right destination for those looking for an adventurous holiday! From sightseeing, trekking, and exploring ancient sites – there is something for everyone, and you won't be disappointed.