Bahrain Valley in Swat, Pakistan – A Town of Wonders
Bahrain is a lovely town situated in Swat Valley. It's popular among locals for its handmade products. The climate here is pleasantly moderate, making January the perfect time to go to Bahrain, with two rivers- Dhara and Swat – flowing through it at one point. This town is 10 kilometers away from Madyan or 9 kilometers away from Manglawar, and 66 kilometers from Saidu Sharif city.
If you're coming here via Islamabad, getting there will take six hours by car or just under three if coming via Mingora instead. Despite being relatively close to these two cities, people are drawn here because of its handiwork, fine woolens, and exquisite jewelry.
Bahrain Swat Attractions, Timings & Locations
Bahrain Valley is a beautiful valley known for its scenic views and fascinating history. The valley is home to several attractions, including the Bahrain Fort, the Bahrain Waterfall, and the Bahrain Viewpoint. Visitors can also enjoy hiking and camping in the Bahrain Valley.
The Bahrain Valley is open all year round and is a great place to visit for a day or a weekend. It has several hotels and resorts, so travelers choose to stay overnight.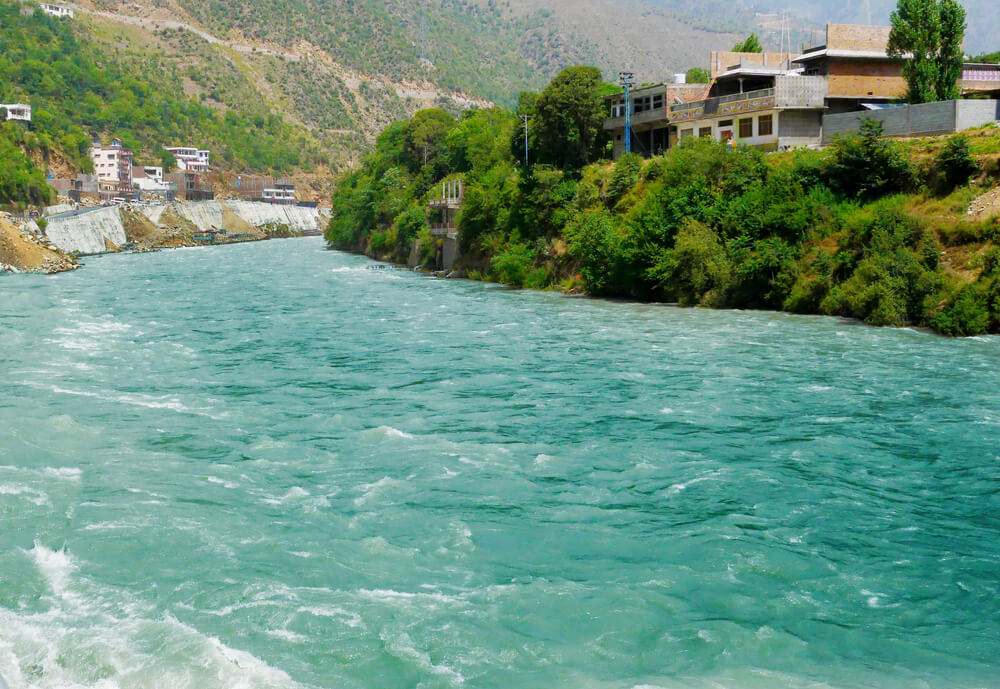 What is the meaning of Bahrain Swat?
Bahrain is a town within the Swat Valley of northern Pakistan. Its name means 'confluence' in Urdu, after its position at the convergence of two rivers – The Daral and Swat Rivers.
When is the Best Time to Visit Bahrain Valley Swat?
The best time to visit Bahrain Valley Swat is during the summer months of June, July, and August. The weather is typically mild, with temperatures ranging from 20-30 degrees Celsius. The valley is also lush and green during the summer, making it a great time to explore. However, If you're looking to avoid crowds, you may visit during April-May or September-October. During these months, the weather is still pleasant, and you'll find fewer tourists in the area.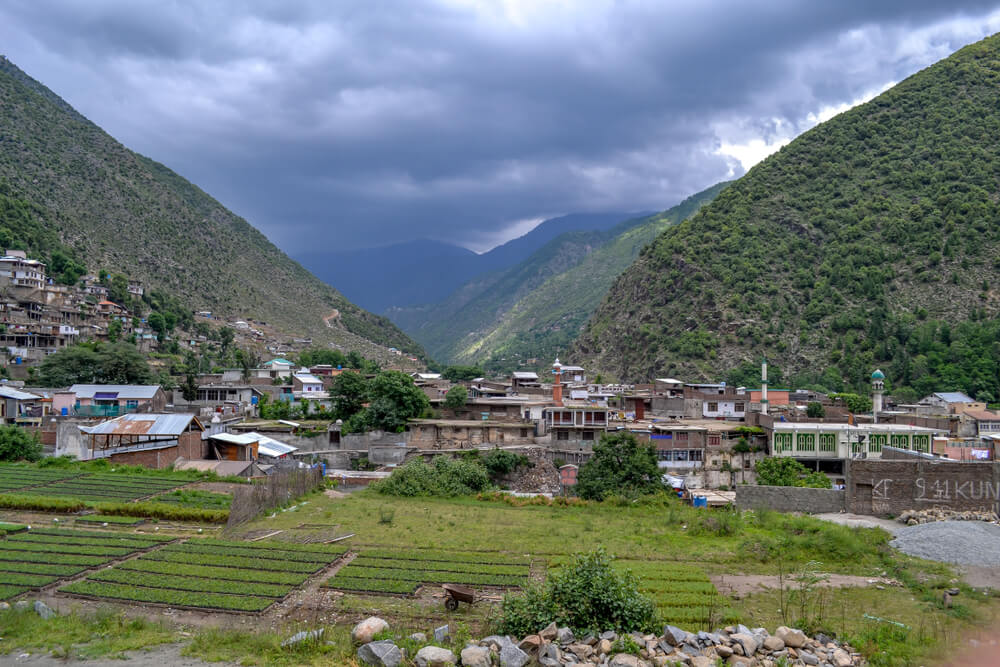 Recommended Gears for Bahrain Swat
To visit Bahrain Valley Swat, you must prepare with the proper gear. The valley is located in a remote area, and the terrain can be pretty challenging. There are a few recommended items that you should bring with you on your trip, such as:
● Hiking Shoes
When planning to hike in Bahrain, consider what terrain you will be walking on and what type of shoe will be best suited for that terrain. There are a variety of hiking shoes available on the market, each designed for a different type of terrain. A shoe with good traction and a comfortable fit is essential if you plan on hiking in the Bahrain Valley.
Before purchasing a pair of hiking shoes, consider what type of hiking you will do. There are three main types of hiking: day hikes, multi-day hikes, and backpacking. Day hikes are typically shorter in distance and don't require as much gear. Multi-day hikes and backpacking trips are longer and require more equipment. Depending on the trek you plan, you will need a different bag and a different type of shoe.
● Camping Essentials
Bahrain Valley is one of the most beautiful places on Earth. With its stunning scenery and excellent hiking trails, it's no wonder that this place is a popular destination for campers and outdoors enthusiasts. If you're planning a trip to Bahrain Valley, be sure to bring the following camping essentials:
– A tent: Bahrain Valley can be pretty windy, so make sure you have a tent that can withstand strong winds.
– A sleeping bag: The temperature in Bahrain Valley can drop relatively low at night, so a sleeping bag is essential.
– Hiking boots: Bahrain Valley has some great hiking trails, so ensure you have a good pair of hiking boots to protect your feet.
● First Aid
When traveling to any new place, having some basic first aid knowledge is always a good idea. This is especially true if you are planning to visit a site like Bahrain Valley, located in a remote area of Pakistan.
You should know a few things before traveling to Bahrain Valley Swat:
The area is considered to be a high-risk area for infectious diseases. This means you should be up-to-date on your vaccinations before traveling.
The site is also home to several dangerous animals, so it is essential to be aware of your surroundings.
The climate in Bahrain Valley can be extreme for international tourists, so it is important to pack appropriately and be prepared for all weather conditions.
These simple tips can help ensure that your trip to Bahrain Valley is safe.
Attractions in Bahrain Swat Pakistan
The Bahrain valley is one of Pakistan's most popular tourist destinations. The Bahrain valley offers travelers a wide range of attractions. The Bahrain valley is a nature lover's paradise with its stunning landscapes, lush green forests, and crystal clear waters. Below are some highlighted ones from us:
● Junction of Swat River & Daral River
The junction of the Swat River and Daral River is a popular attraction in Bahrain. The site is known for its clear waters, making it ideal for swimming during the summer months. In addition to swimming, people can do many other activities here, such as canoeing or fishing!
The area around this river has been protected by the government so that people can enjoy it without worrying about pollution or waste from factories nearby. This makes it one of the best places to visit in the area!
● Tourists Resorts at Riverbank
The touristic resorts at Riverbank are a must-visit in Bahrain, Swat, and Pakistan. The riverbanks offer beautiful scenery that people typically travel far and wide to enjoy. The location of these resorts makes them very accessible for travelers from all over the world.
These resorts also offer great amenities such as swimming pools, jacuzzis, saunas, tennis courts, etc. They go above and beyond when it comes to making sure their guests are having a good time!
● Beautiful Waterfall
The Beautiful Waterfall of Osha is the beauty of Bahrain. It's deep in the greenery, so it's great for escaping all the noise and stress of everyday life. The water at the waterfall's base is perfect for swimming—it's not too cold. Plus, there are lots of rocks around the area where you can sit and relax while enjoying the view!
This place is worth checking out if you're looking for an exciting weekend activity to get your mind off things!
● Cable Car
The Cable Cars in Bahrain are an excellent way to get a bird's eye view of the area without hiking up a mountain or paying for an expensive plane ticket. Not only are they affordable, but they're also incredibly safe, with thick cables that hold up to 600 pounds of weight.
● Huge Lush Green Mountains
The vast lush green mountains in Swat, Pakistan, are an excellent place for tourism. Not only do they offer beautiful views, but they also have plenty of activities to keep people entertained. There are many trails throughout the area, so everyone can find something that suits their style and ability. And since it's such a large area, there's plenty of space for everyone to enjoy themselves without feeling crowded or rushed!
● Enchanting Trees & Meadows
The beautiful trees and meadows in the area are ideal for tourism. The natural beauty of this area makes it a popular destination for people looking to get away from the hustle and bustle of city life.
There are many different activities available in Bahrain, including hiking, bird watching, rock climbing, horseback riding, and rafting down one river that runs through the area. No matter what your interests are, there is something for everyone!
● Spectacular View of Bahrain Valley
The spectacular view of Bahrain town has increased in popularity over the past few years. The small town offers a variety of activities, including hiking, rafting, and fishing, all within a short distance from each other. In addition to these outdoor activities, plenty of shops and restaurants are within walking distance, so visitors don't have to worry about transportation getting them from place to place.
● Bahrain Market
The market of Bahrain town in Swat is a popular tourist destination for those looking to experience the traditional culture and cuisine of the region. The market is known for its wide variety of fresh fruits and vegetables, traditional clothing, and handicrafts. Visitors to the market can also find a wide variety of restaurants and cafes, making it the perfect place to spend a day exploring the culture of Swat.
Things to Do at Bahrain Swat Valley
Bahrain Valley is a popular tourist attraction in Swat, Pakistan. It's known for its natural beauty and exciting activities. Here are some ideas for what to do while visiting Bahrain Valley.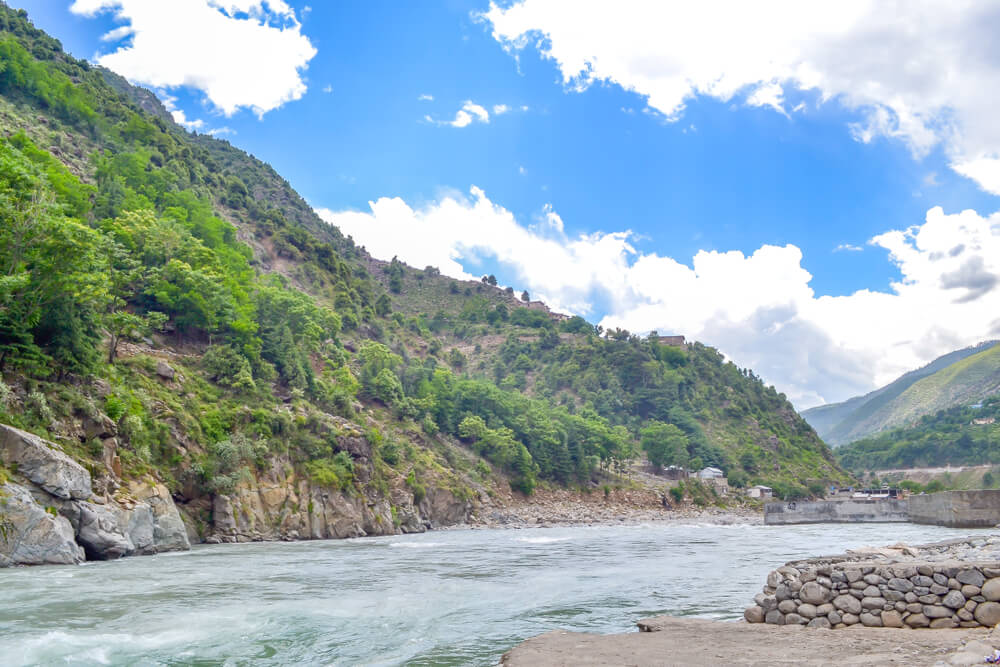 ● Hiking
The breathtaking beauty of Bahrain has long been a draw for hikers and nature lovers. From lush green valleys to snow-capped mountains, there is no shortage of natural beauty to explore.
If you're planning on hiking in Bahrain Town, there are a few things you need to know. The town is located at a high altitude, so pack plenty of water and sunscreen. The trails can be challenging, so come prepared with proper hiking gear. And finally, be sure to respect the local culture and customs. With some planning and preparation, hiking in Bahrain Town can be an unforgettable experience.
● Camping
There are many lovely places to go camping in Bahrain Town. The scenery is beautiful, and the people are friendly. However, there are a few things to remember when camping in Bahrain Town.
First, be sure to pack appropriate clothing. The weather can be cold at night, so bring a jacket or sweater. Second, be sure to pack enough food and water for your entire trip. Finally, pack a first aid kit and a map of the area.
With these few tips in mind, you will have a wonderful camping experience in Bahrain Town in Swat, Pakistan.
● Bonfire with Barbecue
Bonfires are a beloved tradition in many cultures around the world. People come together and enjoy the company of others, as well as the warmth of the fire. In Bahrain, bonfires are often paired with a barbecue, making for a fun and delicious evening.
Bahrain is an excellent option if you're looking for a place to enjoy a bonfire with a barbecue. The town is located in a beautiful setting, and the people are friendly and welcoming. You're sure to have a great time if you spend an evening in Bahrain Town.
● Photography
Bahrain is located in the Swat Valley and is known for its beautiful scenery and many photographic opportunities. The city is situated at the confluence of the Swat and Bahrain rivers, and mountains surround it. Photographs taken in Bahrain often capture the natural beauty of the landscape and the traditional way of life of the people there.
How to reach Bahrain Swat Valley?
With an automobile, it would take 6 hours to go from Islamabad to Bahrain. The 309-kilometer distance between the two locations would require around 5 hours and 45 minutes of driving along M1 and M16 in Swat Valley, heading westward until reaching Bahrain Road.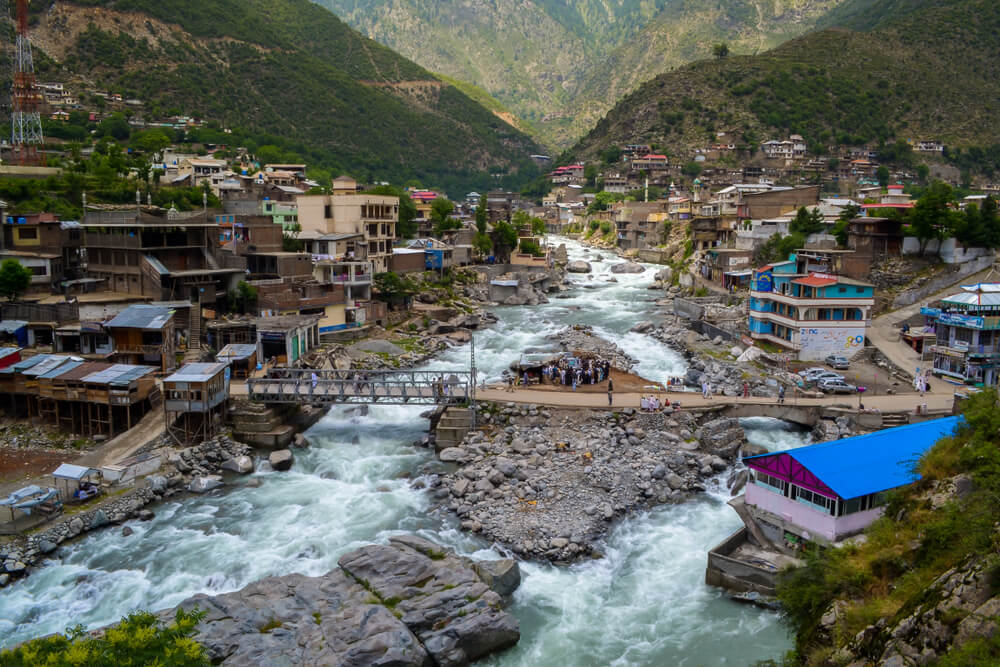 Facilities at Bahrain Valley Swat
Bahrain is a beautiful valley with several facilities available for travelers. Some of the facilities available in Bahrain valley include:
● Famous Local Handicrafts
Bahraini handicrafts are made using traditional methods passed down from generation to generation. This ensures that each piece is made with the utmost care and attention to detail. As a result, Bahraini handicrafts are highly sought after by collectors worldwide.
If you're ever in Swat, Pakistan, check out the famous local handicrafts of Bahrain Valley. You won't be disappointed!
● Mosque
Bahrain Valley Swat Pakistan mosques are some of the most beautiful and unique in the world. These mosques will leave you in awe with their intricate designs and stunning location.
There are two prominent mosques in the valley, the grand Jamia Mosque and the smaller Saidu Sharif Mosque. Both are incredibly beautiful and worth a visit if you find yourself in Swat, Pakistan.
● Restaurants & Resorts
Restaurants & Resorts of Bahrain offer tourists a wide range of choices regarding eating out. From quick and affordable eats to high-end restaurants, there is something for everyone. Some popular restaurants include City Star Hotel, Marina Hotel, and Khans Royal Cottage. Whatever your tastes, you're sure to find something to enjoy at one of Bahrain's many restaurants & resorts.
● Parking
Parking in Bahrain is relatively simple for tourists. There are plenty of options for parking, whether you're looking for on-street parking or a parking garage. The most common parking options are the parking areas of restaurants and resorts.
Doorway to Kalam Valley
Bahrain Town in Swat, Pakistan, is a doorway to Kalam Valley. The town is situated at an elevation of 4,700 feet above sea level and is a 5-hour drive from Islamabad. Bahrain has a population of about 100,000 people and is the capital of the Swat District. The town is a starting point for many trekking and hiking trails leading into the Kalam Valley.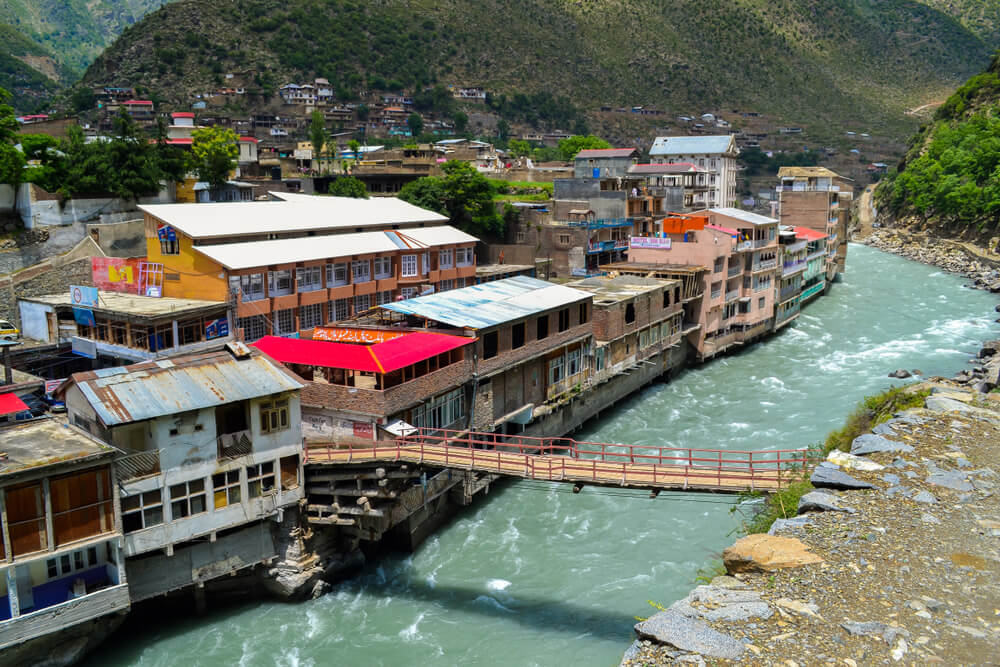 How Much is the Distance to reach Bahrain from Islamabad?
The distance between Bahrain Valley from Islamabad is about 300km.
What are the prices for Night's Stay in Bahrain?
Hotel Swat Valley & Restaurant sits alongside the main road in Bahrain, which is close to all amenities. The cost ranges from Rs. 1,650 – Rs. 2,500 and features ten well-equipped rooms with cable TVs and room service available on request, as well as a daily cleaning service for those staying longer than one night.
Location of Bahrain Swat Valley
Bahrain is located in the Swat District of Khyber Pakhtunkhwa, Pakistan, 60 kilometers north of Mingora, at an elevation of 4,700 feet.
FAQs
Where is Bahrain Bazar?
Ans: Bahrain Bazar is a small but vibrant market village in Swat, Pakistan. The market is located in the heart of the town and is the villagers' primary income source. The villagers are very friendly and welcoming to visitors. Bahrain Bazar is a great place to buy local handicrafts, souvenirs, and food.
Is Bahrain Worth Visiting?
Ans: Yes, Bahrain town in Swat, Pakistan, is worth visiting! It's a beautiful town with plenty of things to see and do. The people are friendly and welcoming, and there's a great sense of community here. There are also plenty of accommodation options and restaurants to choose from. So if you're looking for a place to relax and enjoy yourself, Bahrain town is worth a visit!
Conclusion
In conclusion, Bahrain Valley is a town of wonders, with its beautiful scenery and rich history. It is a place worth visiting, and we hope more people will learn about it and appreciate its uniqueness. Thanks for reading!