Lahore Zoo
Lahore is known for its rich history and culture; the authorities have maintained its legacy across the metropolis over the years. Just like Lahore Fort, Shalimar Gardens, Jahangir tomb, and Data Darbar, Lahore Zoo is one of the most popular places to visit in Lahore. It is one of the oldest zoos in the sub-continent and offers you a wide variety of animals and birds.
If you have young kids and fortunately you are in Lahore, at least pay a visit to this place. The facility that houses the endangering species, in most cases, cares for them and conserves them should indeed be your top priority place of visit.
So, let's explore why this place should be your top priority when visiting Lahore.
History of Lahore Zoo
Lahore Zoo got its start in 1872 with a small aviary donated to the Lahore Municipal Corporation by Lal Mahindra Ram. The animal collection grew over time, and the Zoo expanded. It later became interested in conservation, education, and research, in addition to providing public recreational facilities.
By 2010, the Zoo housed approximately 1280 trees of 71 species and 1380 animals of 136 species, including 996 birds of 82, 49 reptiles of eight, and 336 mammals of 45.
The Lahore Municipal Corporation managed the Zoo from 1872 to 192. Later, the Deputy Commissioner of Lahore took control. In 1962, management was transferred to the Livestock and Dairy Development Department, and in 1982, to the Wildlife and Parks Department. The zoo saw very little development between its founding in 1872 and its transfer to the Wildlife and Parks department in 1982. It has upgraded its exhibits, layout, and landscaping since 1982 and has become an autonomous organization.
On July 25, 2005, an 18-month master planning, improvement, and development project was approved. It was carried out by the 'Zoo Maintenance Committee and was sponsored by the Punjab Government's Planning and Development Department. The project, which cost around 202.830 million Pakistani rupees, aimed to improve and expand facilities.
Attractions Offered by Lahore Zoo
What makes the Lahore Zoo so appealing? This isn't very easy because the location is a hub of interest and recreation.
Fancy Birds Aviary
One of the most popular attractions at Lahore Zoo is the Fancy Birds Aviary. You can see some rare and exotic birds here. The aviary is home to over 50 birds, including Great white pelicans, Greater flamingos, Muscovy ducks, Ring-necked pheasants, Chukar partridges, Asian houbara bustards, Demoiselle cranes, and Black-crowned cranes, among various others.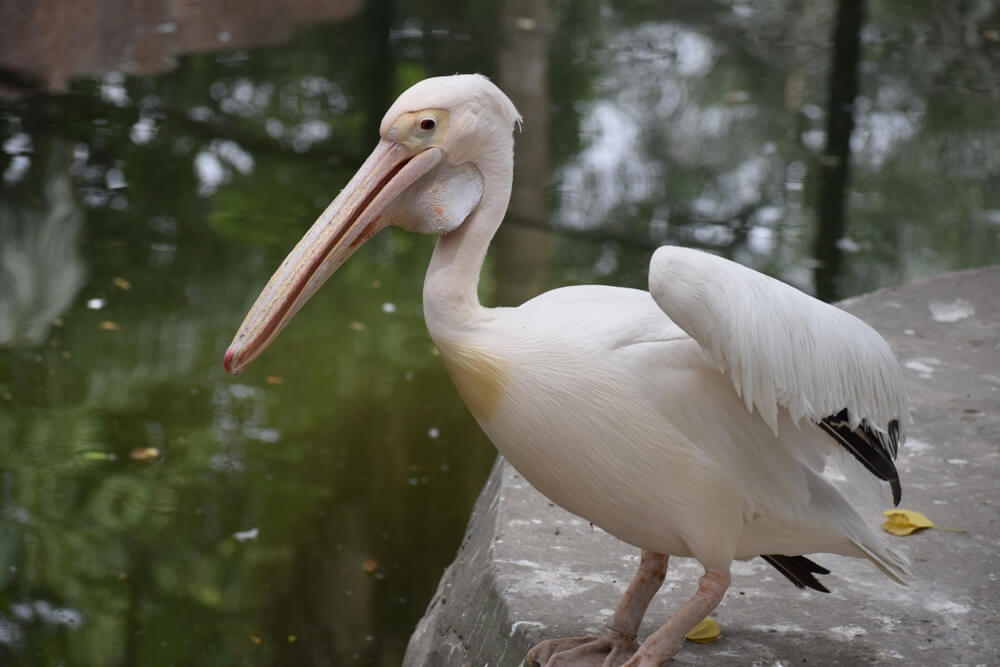 It's one of the most popular attractions at the Zoo, and it's easy to see why. The aviary is full of colorful birds worldwide, and visitors can watch them fly, perch, and play.
You can view the birds up close and even feed them. The Lahore Zoo also offers educational programs about birds for school groups. With so many species of birds, the Fancy Birds Aviary is a must-see for bird lovers of all ages.
Lion House at Lahore Zoo
Lahore Zoo is home to different animals, including lions. The Lion House is a popular attraction at the Zoo, where you can see these majestic animals up close.
The Lion House was built in 1872, one of the oldest buildings at the Lahore Zoo. Initially built to house tigers, it was later converted into lion habitat. The Lion House is made of brick and has a metal roof.
The house has two levels, and the lions have access to both. The ground level has an indoor area where the lions can rest and cool off. The upper level has an outdoor space where the lions can sun themselves and play. The Lion House also has a viewing platform where visitors can watch the lions.
Elephant House
The elephant house at Lahore Zoo is a large enclosure specifically designed to meet the needs of these majestic creatures. It was constructed in 1972. The house has ample open space for the elephants to move around and a pool where they can cool off and play. The enclosure also has a sand pit where the elephants can roll around and relax.
In addition, the elephant house has several trees that provide shade and shelter for the elephants. The zoo staff provides the elephants with hay, fruits, and vegetables. The team also works hard to keep the enclosure clean and debris-free. The elephant house at the zoo provides these fantastic animals with a safe and comfortable home.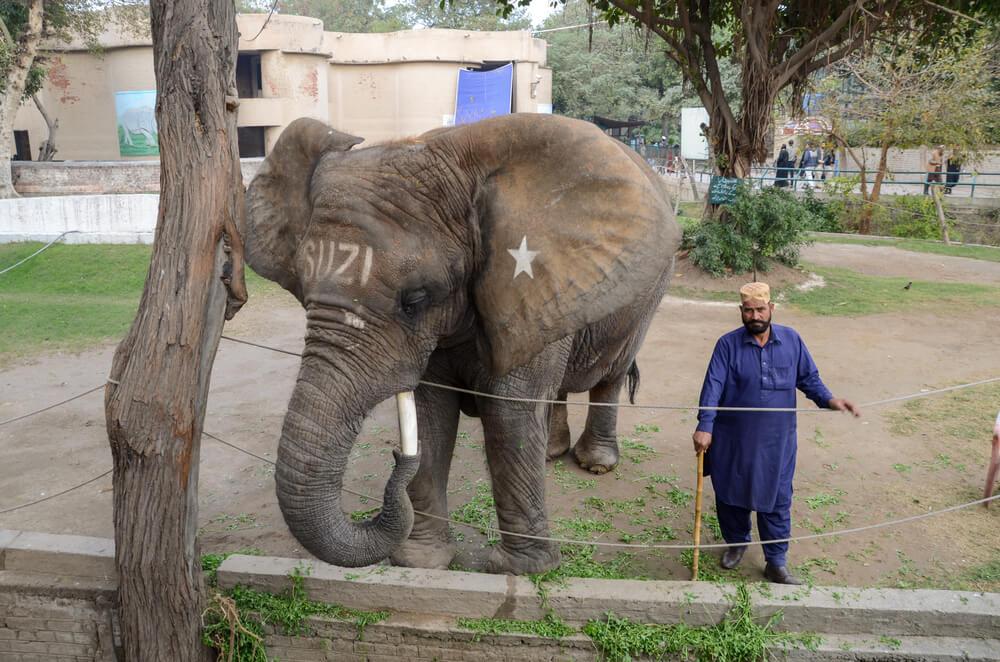 You can also feed the elephant with the mentioned foods on the board.
The only elephant, Suzi, died in May 2017 due to several illnesses. But now the administration is planning to bring another elephant to the Zoo.
Monkey House at Lahore Zoo
Lahore Zoo is distinguished from other zoos by the presence of a large and diverse population of monkeys.
Four new enclosures were constructed in 2012 over the Zoo's previous outdated monkey house and are located just west of the Zoo's main entrance. The first enclosure is home to the Zoo's olive baboon family, which consists of approximately nine individuals. A pair of tufted capuchins and mantled guerezas reside in the following two enclosures. The last enclosure contains a family of vervet monkeys.
A family of porcupines, an adult spur-thighed tortoise, and a pair of smooth-coated otters are housed in enclosures nearby. In the past, the Monkey House was home to black-footed grey langurs, mandrills, and spider monkeys.
Chimpanzee House
The Zoo's chimpanzee house is a large enclosure with a climbing frame, trees, and plenty of enrichment toys. The chimpanzees are well-cared for and have ample opportunity to exercise and play. Travelers to the Zoo can watch the chimps swing from branch to branch, chase each other around, and play with their toys. It's a fascinating glimpse into the natural behavior of these amazing animals.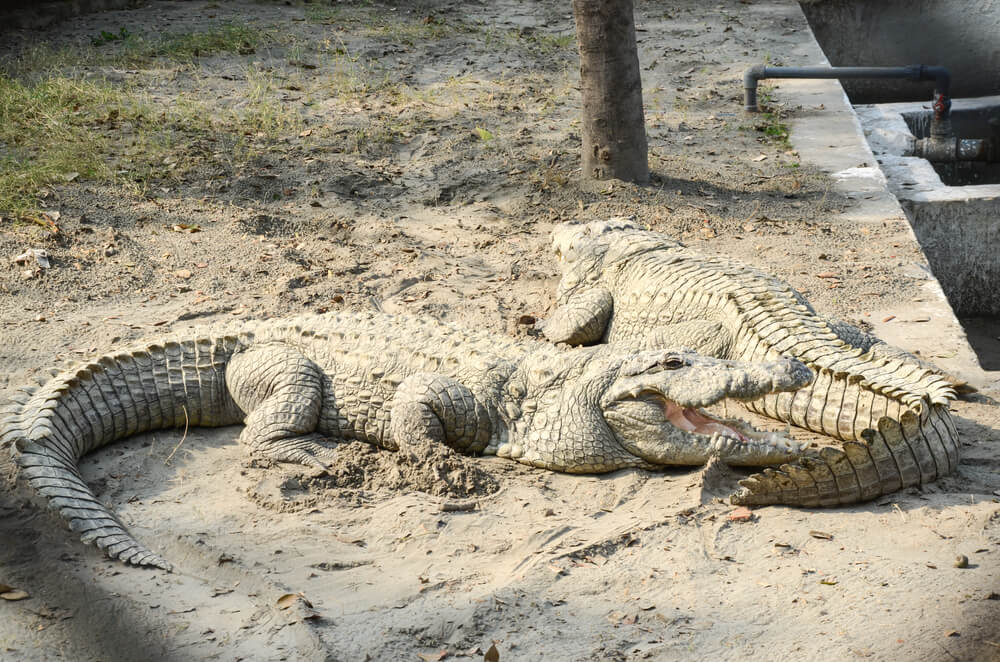 In addition to housing the Zoo's chimpanzees, this structure also houses wolves, swamp cats, and rhesus macaques. In 1994, the Zoo acquired its first pair of chimpanzees, male Romeo and female Julie. Tinku, a male chimpanzee, was born to the couple in 2000 but died in September 2004 due to pneumonia.
Julie gave birth to two female chimpanzees named Pinky and Honey in August 2001. Romeo died in 2008, also of pneumonia. Juliet died of hepatitis in 2012, and Pinky passed away in 2014, leaving the Zoo with only one chimpanzee, Honey. This structure also serves as a temporary holding area for leopards, lions, and pumas, among other feline species. The facility previously housed cheetahs and baboons.
Lahore Zoo's chimpanzee house is a must-see for anyone interested in animal welfare or simply seeing some adorable primates up close.
Waterfowl Lake at Lahore Zoo
Waterfowl Lake is another popular zoo attraction where you can feed the ducks and geese.
This lake, located south of the Fancy Aviary, is home to numerous waterfowl and wading bird species. It consists of four islands containing some of the Zoo's oldest trees. A banyan tree reportedly over 400 years old is located adjacent to the enclosure. This zoo section houses black swans, Muscovy ducks, lesser flamingos, and Dalmatian pelicans, among other species. A small chamber containing a pair of wild boars is located nearby.
So, Lahore Zoo is a great place to spend a day with family and friends, and Waterfowl Lake is a big part of what makes it so unique.
Reptile House
This Zoo is home to many different animals, including reptiles. The Reptile House offers visitors a chance to see some of these creatures up close.
Indian cobras, Sindh kraits, saw-scaled vipers, and Indian pythons are available at the reptile house. Renovated in 2006, the exhibits and animals improved ventilation and air conditioning. The facility also houses guinea pigs. In addition, the building houses a small taxidermy museum that displays various zoo-dwelling animal species.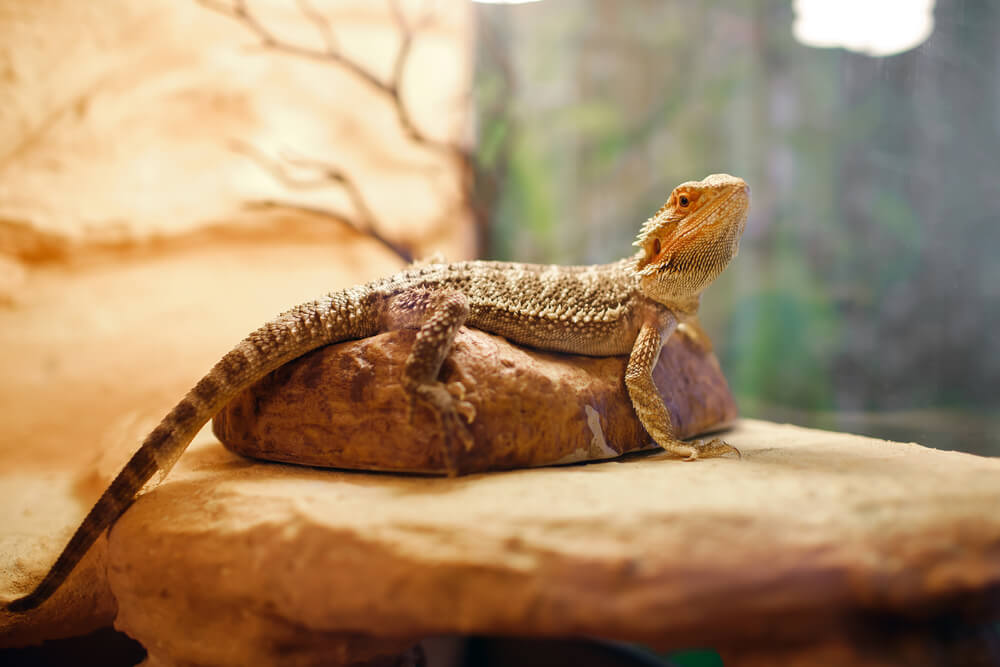 You can learn about the different types of reptiles and their habitats. They can also observe the snakes in their natural environment and how they interact with other animals. The Reptile House is a great place to learn about these fantastic creatures and their place in the world.
Walk-Through Aviary at Lahore Zoo
The Zoo's walk-through aviary offers visitors the chance to get up close and personal with these feathered friends. As you stroll through the aviary, you'll be surrounded by the sights and sounds of birds in their natural habitat.
Several feeders are also located throughout the aviary, so you can watch the birds feast on their favorite foods. In addition to the many birds that call the aviary home, turtles, ducks, and other animals can be seen swimming in the pond.
Be sure to keep an eye out for the zookeeper, who will be happy to answer any questions you may have about the birds. The Lahore Zoo is a great place to learn about the behavior and ecology of birds, and the walk-through aviary is an experience you won't soon forget.
Urial Hillock
The urial is a type of sheep native to Pakistan and Afghanistan. The Lahore Zoo has a hillock that is reserved for the urials. The hillock has been carefully designed to provide the urials with a naturalistic environment.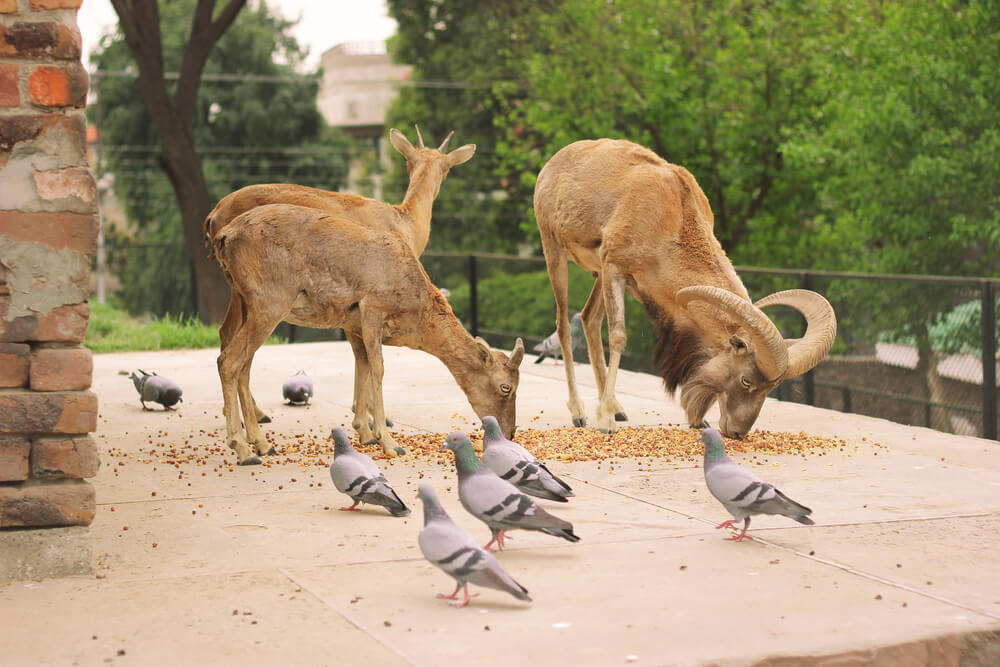 There is plenty of vegetation for them to graze on, and there are also areas where they can hide from the sun or seek shelter from the rain. The urials at the Lahore Zoo seem happy in their hillock and have often been seen grazing peacefully or resting in the shade.
Animal Museum at Lahore Zoo
Lahore Zoo is home to a wide variety of animals and houses an Animal Museum. The museum has a collection of preserved animals, a library, and educational resources.
It's open to the public and a great place to learn about the different animals in Lahore Zoo. The museum also has a gift shop where you can purchase gifts for your friends and family. The Animal Museum is a great way to learn about the animals that call Lahore Zoo home, and it is a fun place to visit for all ages.
Rides
Have you ever experienced animal rides? If not, then come to this Zoo. There are plenty of animals to see, and you can ride some of them. The elephant rides are particularly popular and offer an excellent zoo view.
If you're feeling brave, you can even try the camel rides. Lahore Zoo is a great place to learn about different animals and their habitats, and it's also a lot of fun.
Jumping Castle
Lahore Zoo is now home to a new attraction: a jumping castle! The addition of the jumping castle has been a hit with visitors, especially children, who enjoy bouncing around. The jumping castle is near the zoo entrance, so it's easy to find. And, best of all, it's free to use! So, if you're looking for a fun way, check out Lahore Zoo's new jumping castle.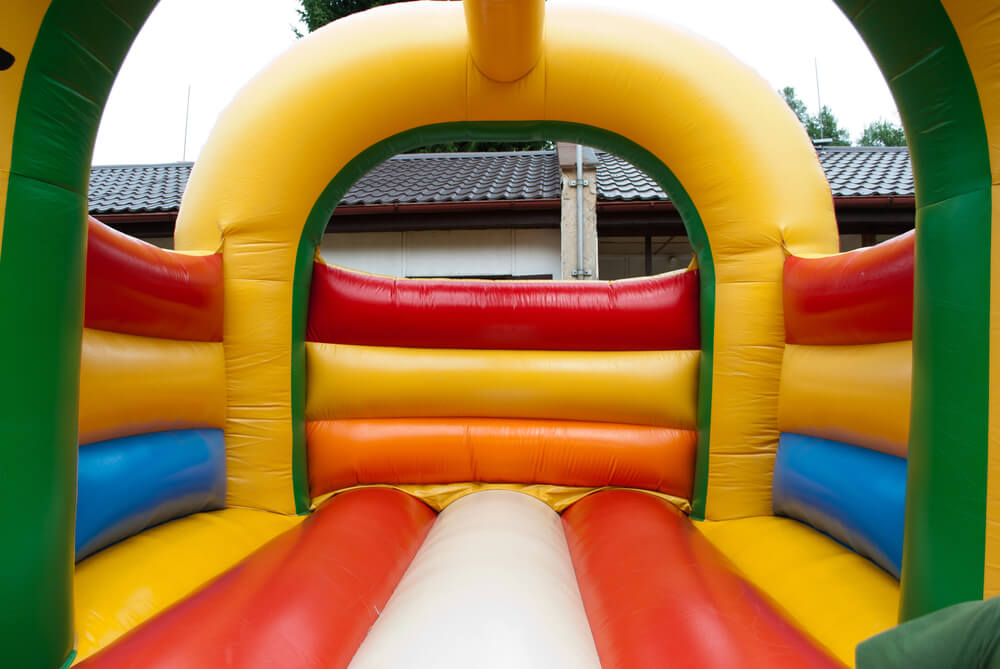 Foster an Animal
The Zoo offers a foster care program for Lahore residents interested in providing temporary homes for some animals. The program allows Lahore residents to help care for the animals and socialize them so they can eventually be placed in permanent homes.
Lahore Zoo also offers educational opportunities for residents who want to learn more about the animals and their care. In addition, Lahore Zoo offers discounts to Lahore residents who participate in the foster care program. The Lahore Zoo foster care program is an excellent way for residents to help care for the animals and make a difference in their lives.
Conservation of Endangered & Threatened Species
The Zoo has an active conservation program that is working to protect these animals from extinction.
One of the most endangered animals at Lahore Zoo are the blackbuck, black bear, and African Lion. Only a few hundred lions are left in the wild, and the Zoo is working on breeding them in captivity. This lion is not the only endangered animal at the Zoo; there are also several species of turtles, including the critically endangered Indian softshell turtle. The Lahore Zoo also works to conserve threatened species, such as the Pakistan leopard.
With only a few thousand Pakistan leopards left in the wild, the Lahore Zoo plays a vital role in their conservation.
Guided Tour
You can take a guided zoo tour to learn more about the animals. The time includes visiting the Lahore Zoo Conservation Centre, where endangered animals are bred and cared for. The Lahore Zoo is an excellent place to learn about animals and their habitats.
Facilities for Special Students (Visually Impaired)
It is also one of the few zoos offering special needs students facilities. The Zoo has several tactile exhibits, which allow visually impaired students to explore the animals and their environments through touch. The Zoo also offers Braille guides, which display information about the animals.
In addition, the Lahore Zoo has a sensory garden designed to stimulate the senses of smell, touch, and sound. This garden features a variety of fragrant flowers, tactile sculptures, and calming water features.
Lahore Zoo is committed to making its facilities accessible to all students, and its unique needs programs are an essential part of that commitment.
Research Facilities
This Zoo provides research facilities that contribute to the study and conservation of local and global wildlife. The Zoo's library is a valuable resource for researchers, housing a comprehensive collection of books and journals on zoology, ecology, and wildlife management. The Zoo's animal hospital provides medical care for sick and injured animals and researches new treatments for various conditions.
It's also a conservation center that breeds endangered species and releases them into protected areas. The Lahore Zoo is essential in preserving the planet's biodiversity by conducting research and promoting conservation.
Celebrate Animals Birthday
Lahore Zoo is home to more than 1,000 animals representing 135 mammals, birds, reptiles, and fish species. The Zoo attracts more than one million visitors annually, making it one of Lahore's most popular attractions.
To celebrate the birthday of its animal residents, the Zoo holds a special event each year on the first Sunday of February. Visitors can enjoy free admission to the Zoo and various fun activities for children. The event is a great way to learn about Lahore Zoo's animal residents and their natural habitats. It's also fun to spend a day with family and friends.
International Wildlife Events
Every year, the Zoo attracts thousands of travelers from all over the world. The Zoo's most popular event is its International Wildlife Day celebration. The event features a variety of activities, including educational lectures, live music, and special exhibits.
Visitors can learn about the Zoo's efforts to conserve endangered species. The International Wildlife Day celebration is a great way to learn about the importance of conservation and have some fun at the same time.
Internship Opportunities at Zoo
Lahore Zoo is one of the oldest zoos in South Asia and is home to various animals, birds, and reptiles. The Zoo offers internship opportunities for students interested in working with animals and gaining hands-on experience in animal husbandry.
Interns will have the opportunity to work closely with Zoo staff and gain valuable experience in animal care and management. Lahore Zoo is an accredited member of the World Association of Zoos and Aquariums (WAZA) and is committed to providing excellent care for its animals.
This is an excellent opportunity for students to learn about animal welfare and get involved in the Zoo's conservation efforts.
Jungle Cafe
Visitors to the Lahore Zoo can now enjoy a cup of coffee amidst the lush greenery of the Jungle Cafe. The cafe, which is located near the entrance to the Zoo, offers a variety of hot and cold beverages, as well as light snacks.
The cafe is surrounded by tall trees and plants, providing a peaceful oasis for visitors to relax and unwind.
There is also a small gift shop inside the cafe, where visitors can purchase gifts. The Jungle Cafe is open daily from 9:00 AM to 5:00 PM and will become a popular spot for locals and tourists alike.
Lahore Zoo Ticket Price
Your children can explore a jungle full of animal species in a controlled environment with name tags and other information for a small fee. This entire educational experience is enjoyable. Entry fees to the Lahore Zoo are as follows:
Adult: PKR 40/-
Children: PKR 20/-
Group of 50 students: PKR 600/-
Students (100 individuals): PKR1,000/-
Children with special needs are not required to pay any fees. The Zoo ensures that all children have a good time, and the spacious walkways and open areas will make any child feel comfortable.
Children under three and senior citizens (over 60) are also exempt from payment.
A designated parking area also facilitates access. The following are the parking fees:
Bus: Rs.50/- each
Car: Rs.20 per unit
Each motorcycle or Rickshaw costs Rs. 10/-.
Lahore Zoo Timings
Planning a weekend trip but unaware of Lahore Zoo's operating hours? You are welcome to visit between 9:00 AM and sunset. This would result in the time limit shifting from summer to winter. Other than these days, the Zoo is open seven days a week.
Location of Lahore Zoo
Address: 92 – Shahrah-e-Quaid-e-Azam, The، Shahrah-e-Quaid-e-Azam, Jubilee Town, Lahore, Punjab 54000
Contact Info: 042-36314684
Conclusion
So, if you're ever in Lahore, check out the Zoo! It's a great place to learn about animals worldwide and see incredible creatures up close. It's also an excellent way to learn about the animal kingdom and Pakistan's natural history.
FAQS
What is the ticket price of the Lahore Zoo?
The Lahore Zoo ticket price is as follows:
Adult: PKR 40/-
Children: PKR 20/-
Which is the biggest Zoo in Pakistan?
The Lahore Zoo is the biggest in Pakistan.
How many animals are there in Lahore Zoo?
There are more than 1,000 animals representing 135 species of mammals, birds, reptiles, and fish in the Lahore Zoo.