Data Darbar Hazrat Ganj Bakhsh Hajveri
Have you ever visited the shrine of Data Darbar Ganj Bakhsh Hajveri? It's a fantastic place to see if you're into architecture, especially Mughal architecture.
This shrine, located in Lahore, Pakistan, is visited by many tourists each year who visit the intricate decoration and learn about the site's history. The shrine was built in honor of Hazrat Data Ganj Bakhsh Hajveri, a Sufi saint known for his wisdom and teachings.
You can enjoy looking at the beautiful architecture and learn more about the history of this important figure.
History of Data Darbar Lahore
This shrine began as a small burial near the mosque that Ali Hujwiri built on the outskirts of Lahore in the 11th century. The belief that the spiritual powers of great Sufi saints were attached to their burial sites was widespread in the Muslim world by the 13th century, so a giant shrine was built to commemorate Hujwiri's burial site during the Mughal period.
In the nineteenth century, the shrine complex was extended, and Hujwiri's mosque was reconstructed. Pakistani government took over the shrine as part of the Auquf Ordinance of 1960, which sought to prevent shrine keepers throughout the country from financially abusing worshipers.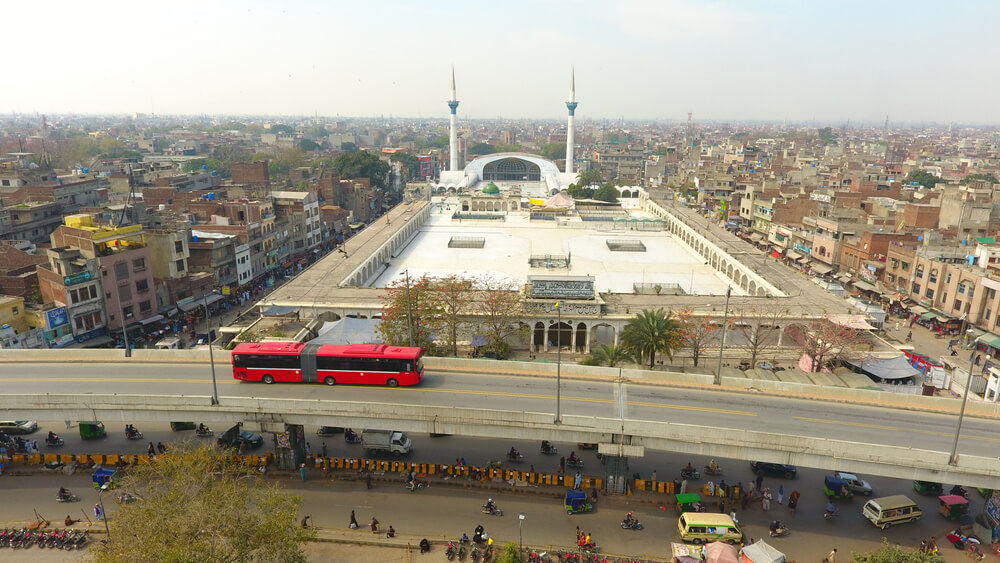 During the administration of military ruler Zia ul-Haq in the 1980s, the shrine was considerably extended, becoming the largest in South Asia. NGOs' offices, a library, a madrasa, a police station, a car park, and offices were built during his reign. During that period, designated areas for musical performances and a new free kitchen were also appointed. Since the site's colossal development, new marketplaces have sprouted up everywhere.
Since 1965, the Mehfil-e-Sama, a two-day qawwali music festival, has been hosted next to the shrine, which was moved to a local school in 1992.
Interesting Facts about Data Darbar
Here are some interesting facts about this historic shrine:
Data Darbar was built in the early 11th century, making it one of the oldest shrines in Lahore.
The Mughal Emperor Aurangzeb destroyed the shrine in 1674, but Shah Jahan rebuilt it in 1676.
It is the largest Sufi shrine in Pakistan, and it covers an area of ​​nearly 20 acres.
The shrine has two main halls, one for men and one for women.
Urs is celebrated yearly at Data Darbar to mark the saint's death anniversary.
The shrine is also home to a mosque, a library, and a museum.
Instructions to be followed at Data Darbar
If you're visiting, there are a few things to remember. First and foremost, dress conservatively – both men and women should cover their heads and avoid short sleeves or pants. Secondly, be respectful of the mosque itself – don't walk in front of people praying, and avoid loud talking or disruptive behavior.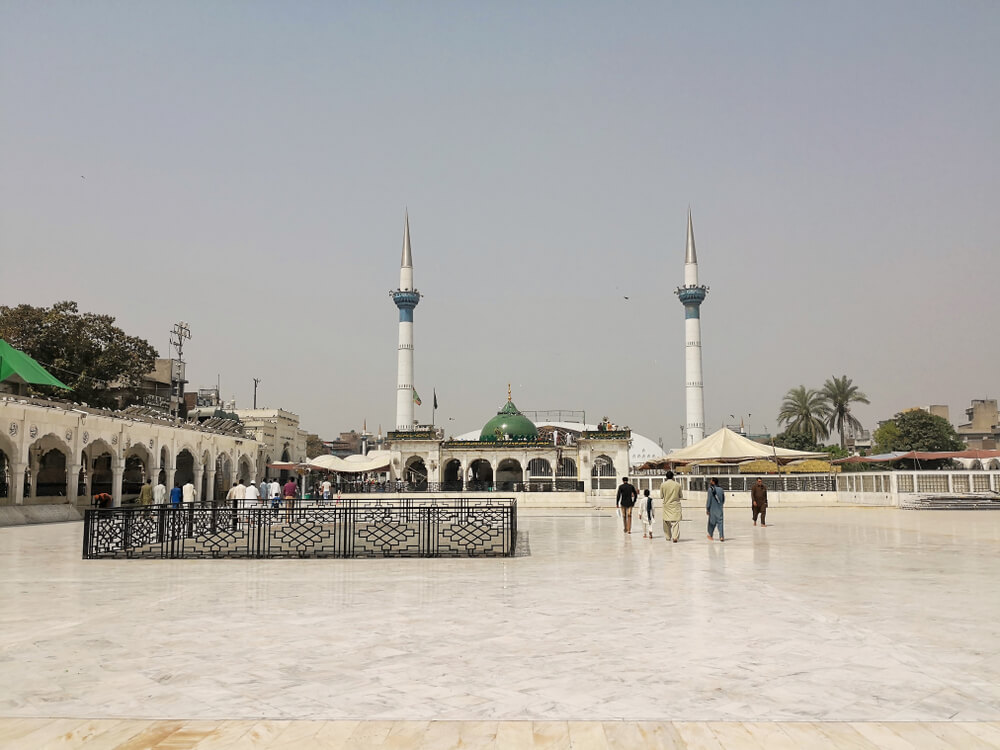 Finally, remember that the tomb of Data Ganj Baksh is a holy site for many Muslims, so show appropriate reverence when you're inside the shrine. If you follow these simple guidelines, you'll have a respectful and enjoyable visit to one of Lahore's most important landmarks.
Attractions Offered By Data Darbar
The shrine attracts millions of visitors each year from all over the world. Data Darbar offers many different attractions to its visitors, including:
Tomb of Hazrat Data Ganj Bakhsh (Data Sahib)
Hazrat Data Ganj Bakhsh's tomb is one of Lahore's most revered shrines. Situated in the data darbar, the shrine attracts pilgrims from all over Pakistan. The tomb is said to be the final resting place of Data Ganj Bakhsh, a renowned Sufi saint who lived in the 11th century.
Devotees believe that Data Ganj Bakhsh has the power to grant wishes, and many people come to the shrine to pray for blessings. The tomb is a popular destination for locals and visitors, and it is one of the most visited shrines in Lahore.
Every year, millions of people come to data darbar to pay homage to Hazrat Data Ganj Bakhsh and seek his blessings.
Separate Entrance for Men & Women at Data Darbar
There are two entrances, one for men and one for women. This arrangement helps to ensure that everyone can visit the site without feeling uncomfortable or unsafe.
In addition, it helps to preserve the sanctity of the darbar. The separate entrance for men and women is just one of the many ways that the data darbar ensures that everyone can enjoy the beauty and peace of this sacred place.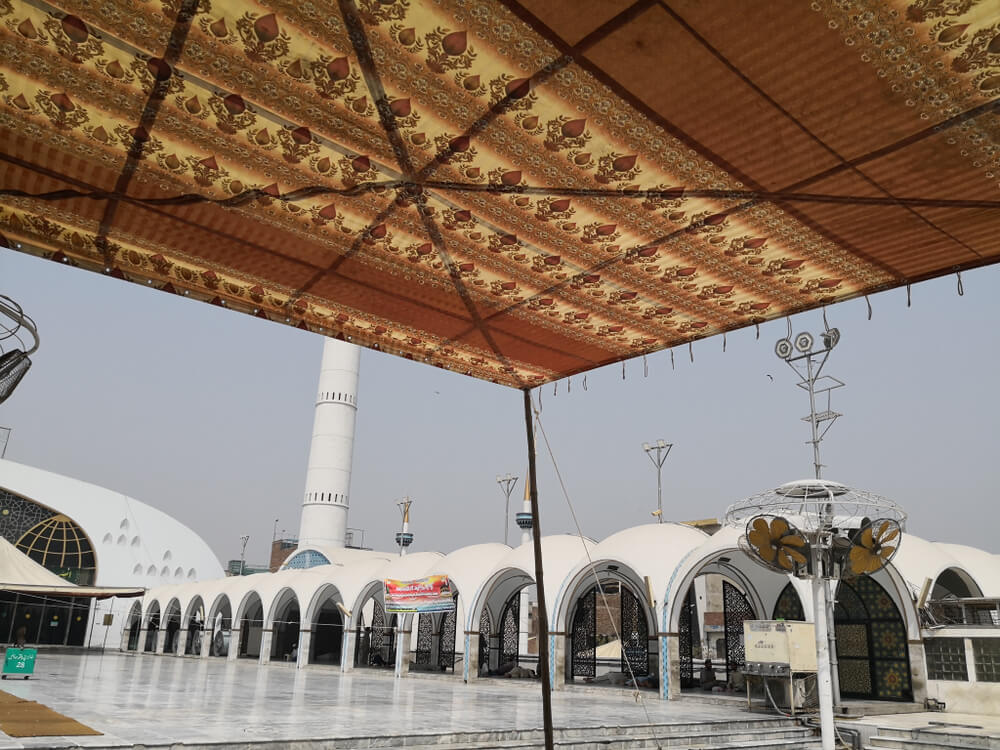 So, if you are with your family, you can leave your family alone without any hesitation.
A big Marbled Courtyard
One of the iconic highlights of data darbar is the huge Marbled Courtyard. It's a great place to relax and take in the sights and sounds of the city.
Floors
The shrine comprises two parts: the above-ground floor, where the saint's tomb and the mosque are located, and the below-ground floor, which houses a relaxed place. Both feet are open to the public, and visitors can move between them as they please. The below-ground floor is usually more excellent than the above-ground floor due to the presence of the water reservoir. This place is an important religious site for Pakistanis, and it is well worth a visit if you are ever in Lahore.
Hajveri Mosque at at Data Darbar
The Hajveri Mosque is located in data darbar and is one of the city's most iconic and beautiful buildings. Hafiz Syed Abdul Hussain built the mosque in the early 1600s and is known for its intricate design. The mosque is open to the public and is a popular tourist destination.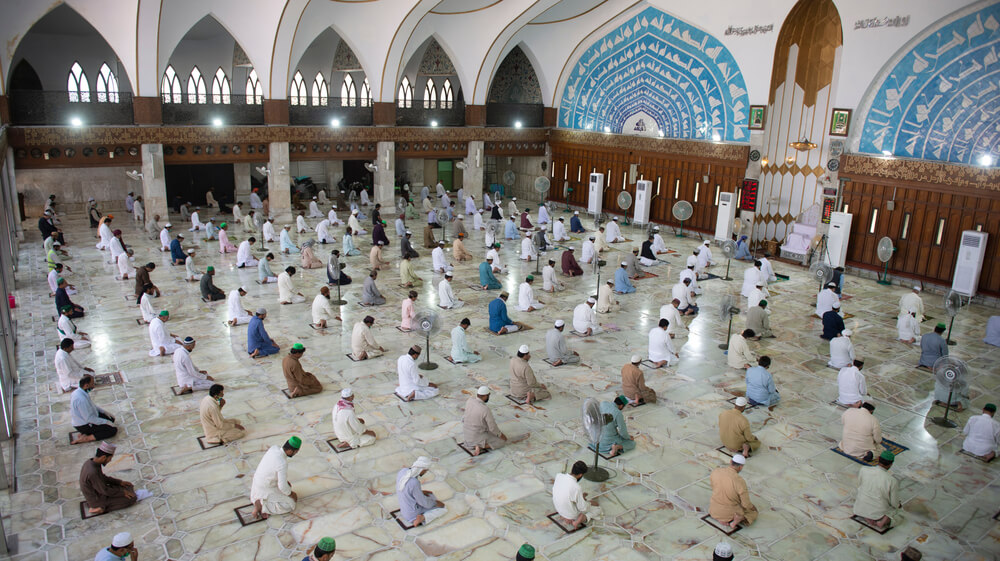 You can admire the beautiful architecture and learn about the history of the building and its importance to the city of Lahore.
Madrassah ( School)
Madrassah is an Islamic religious school where students study the Quran and other religious texts. The Madrassah at Data Darbar in Lahore is one of the oldest and most renowned institutions of its kind in Pakistan. It was founded in the early 11th century by Hazrat Data Ganj Baksh, a Sufi saint who came to Lahore from Afghanistan in 1027 AD.
Over the centuries, the Madrassah has educated thousands of students from all over the subcontinent in Islam and the interpretation of religious texts. It is open to all students, regardless of their background or religion, and there is no fee for attendance. It is one of Lahore's most important cultural institutions and plays a vital role in the city's intellectual and spiritual life.
Sarai (Rest Area for Travellers)
Sarai is a roadside inn where you can stay overnight and have your meals. It is mainly found on highways. Lahore's Data Darbar Sarai was opened in 2006. It is named after the 11th-century Sufi saint Data Ganj Baksh.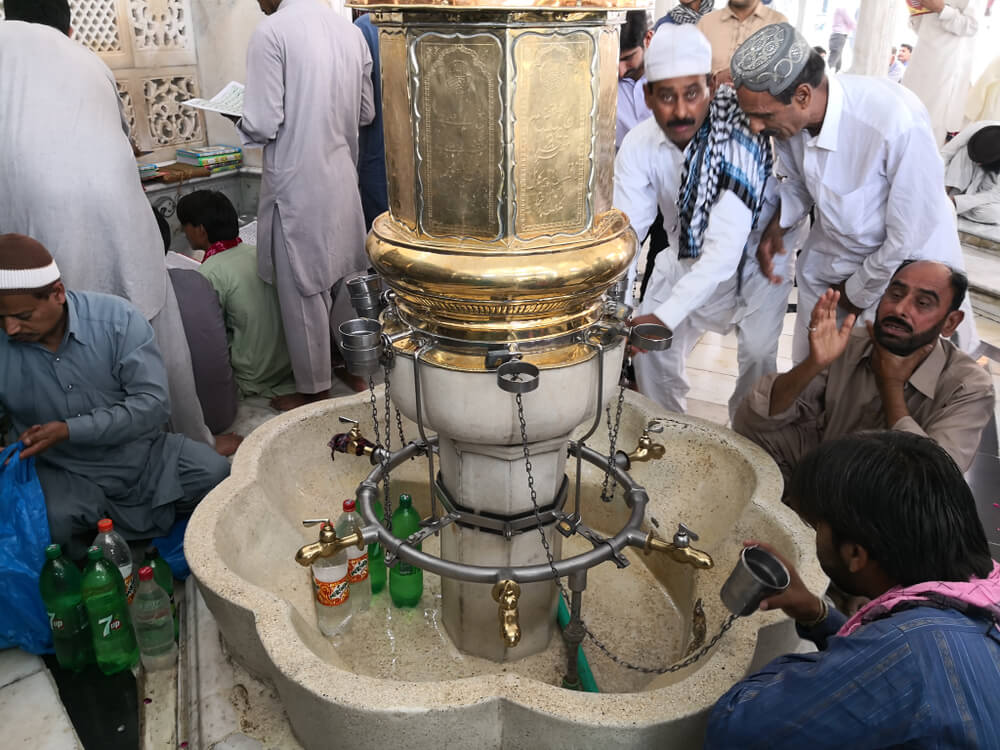 This complex consists of a mosque, a library, and a public space where people can sit and relax. The Sarai has 32 rooms that can accommodate up to 100 people. It also has a canteen that serves food 24 hours a day. The Darbar's Sarai is a popular stop for tourists and pilgrims visiting the Data Darbar Shrine. Locals also use it as a place to rest and relax.
It is an integral part of the Data Darbar and provides an essential service to the community.
Same Space for Rich & Poor
Data Darbar is one of the most important and famous shrines in Lahore, Pakistan. Every year, millions of people from all over the country come to pay their respects at the shrine. The shrine is also a primary pilgrimage site for Sufis worldwide. Despite its popularity, it remains a relatively simple and unassuming place. There is no elaborate architecture or lavish decoration.
Instead, the focus is on providing spiritual reflection and prayer space. This simple approach extends to the shrine's approach to visitors. Data Darbar welcomes you from all walks of life, regardless of your social or economic status. Everyone is welcome to enter the shrine and pray. This inclusive approach makes it a unique and special place.
Conference Hall at at Data Darbar
Data darbar is well known for its conference hall, considered the best in Pakistan. The conference hall at Data Darbar is highly spacious and can accommodate a large number of people. It is also well equipped with all the latest facilities and equipment, making it an ideal venue for religious conferences and other religious events.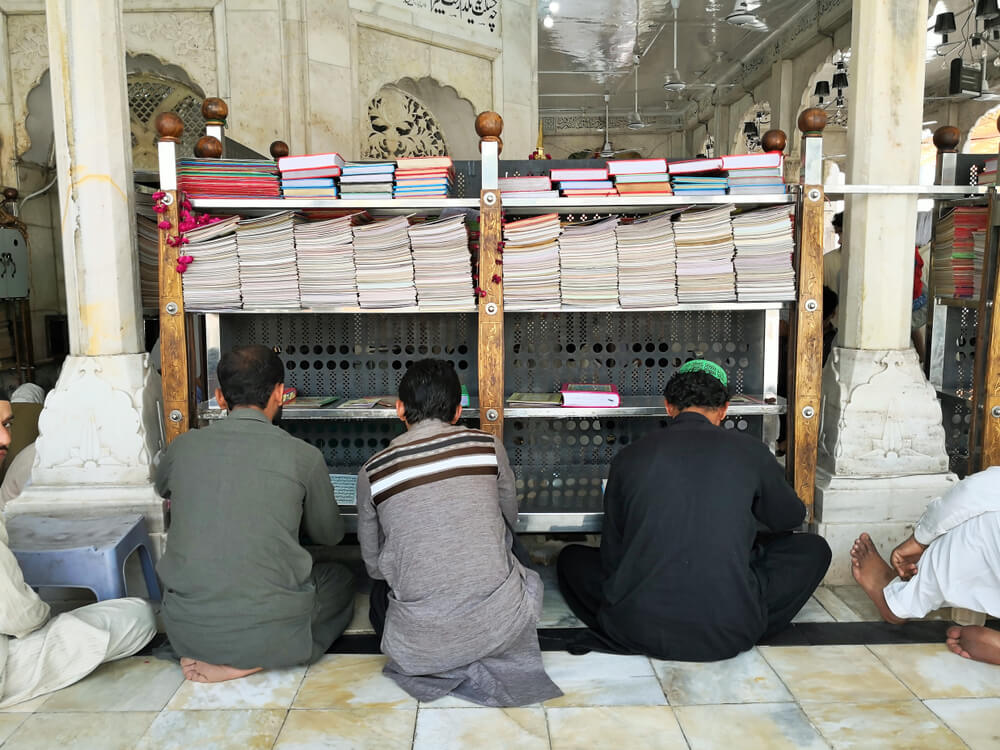 This hall is also known for its excellent acoustics, which makes it perfect for speeches and presentations.
Overall, the conference hall at Data Darbar is an excellent venue for any event.
Library
This place contains the largest libraries in Pakistan, filled with incredible information. The Library at Data Darbar is a great place to go if you want anything specific. You can find books on any topic, and the staff is always willing to help you find what you need.
The Library also has a wide variety of magazines and newspapers so that you can keep up with current events.
If you are looking for a quiet place to study or want to browse through an extensive collection of books, the Data Darbar library is the perfect place.
Peaceful & Fresh Environment
The grounds are meticulously clean, and the air is filled with the scent of roses and incense. A sense of calm and serenity pervades the shrine, making it an ideal place to reflect on one's faith. Whether you are a pilgrim or a visitor, Data Darbar will surely leave you feeling refreshed and at peace.
Faith of Devotees
Every year, millions of devotees from all over the country pilgrimage to Data Darbar to pay their respects to the great saint Hazrat Data Ganj Baksh. The shrine is believed to have miraculous powers, and many pilgrims come hoping to have their prayers answered.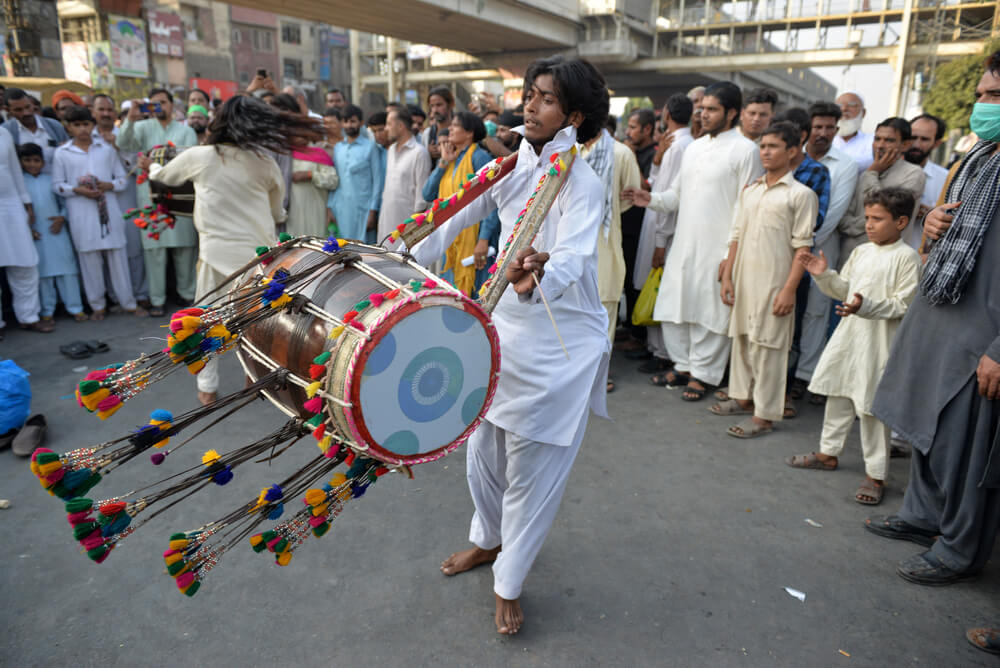 The atmosphere at Data Darbar is one of intense devotion and faith. The devout believe that anything is possible at Data Darbar, and they come with humble hearts, begging for Data Ganj Baksh's help.
Despite the crowds, there is a feeling of peace and calm at the shrine, as if Data Ganj Baksh is watching over his devotees.
Activities at Data Darbar at at Data Darbar
Data Ganj Baksh is a place of Sufi worship that Data fans from all over the world flock to. This complex consists of Data's tomb, a mosque, and a cemetery. Every year, millions of people visit Data Darbar to pay their respects. The shrine is especially crowded on Thursdays when Data's followers come to pray and listen to Sufi music.
However, Data Darbar is more than just a place of worship; it is also a vibrant community center. The complex hosts a variety of activities, including religious seminars, qawwali performances, and charity fundraisers. In addition, the Data Darbar Market is a popular destination for shopping and dining.
Whether you are a devout Data fan or simply curious about Sufism, Data Darbar is worth a visit.
Service Offered By Data Darbar
There are a lot of services offered by the administration of Data Darbar.
24/7 Free Food (Langar)
Data Ganj Baksh is also home to the 24/7 free food (Langar) initiative, which has become a popular destination for tourists and locals. The Langar is open to all, regardless of caste, creed, or religion, and provides a tasty and nutritious meal for all who are hungry. The initiative has been running for over a year and has served tens of thousands of meals to those in need. It is a unique place where history, culture, and philanthropy come together, and the 24/7 free food initiative is just one example.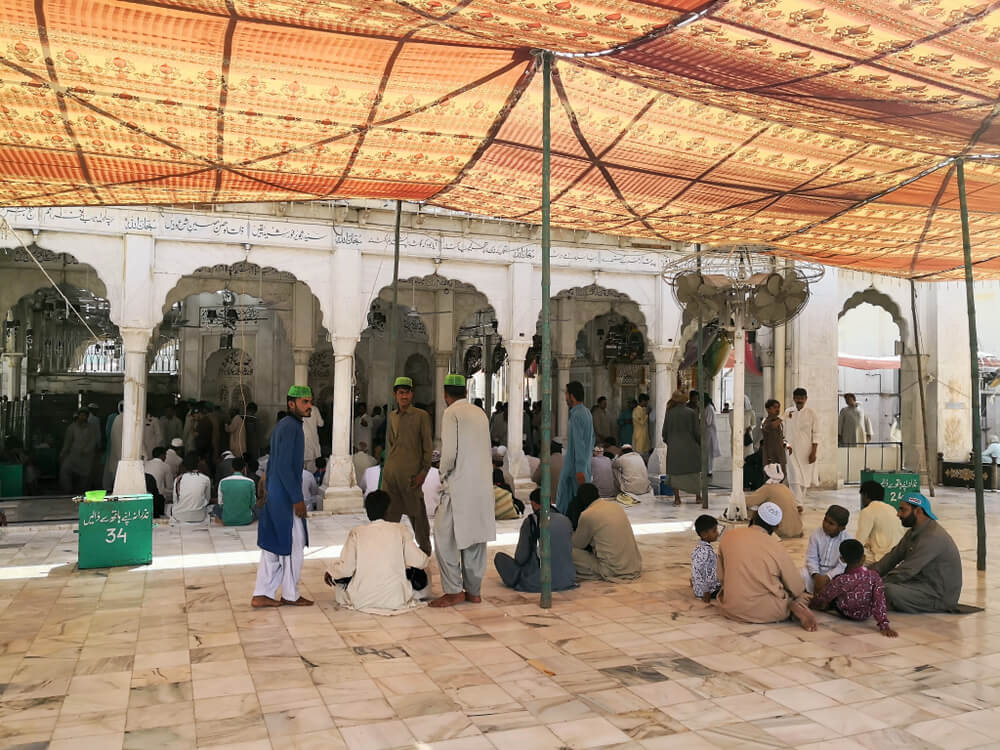 Funds for Student Educations
Data Darbar is an institute that provides funds for students' education. The administration has supported students since 2011 and helped over 100 students receive their education in Madrassah.
Funds for Local Hospitals
The shrine is also a significant source of income for the city of Lahore, as pilgrims from all over the country come to offer prayers and make donations. Data Darbar has been struggling to keep up with the increasing number of visitors in recent years. The infrastructure is old and worn, and there are not enough facilities to cater to the needs of pilgrims.
As a result, the shrine's Board of Trustees has decided to set up a fund to raise money for local hospitals. The fund will improve the infrastructure and facilities at Data Darbar and provide financial assistance to pilgrims who cannot afford medical treatment.
Funds for Needy People
Every year, millions of people visit Data Darbar, many of whom are from low-income families who cannot afford the journey. Data Darbar provides several services to these pilgrims, including funds for needy people. This service is invaluable for those who cannot afford to make the pilgrimage, and it helps to ensure that Data Darbar remains an essential place of worship for all Muslims.
Decorations with Lightening at Night at at Data Darbar
One of the unique aspects of Data Darbar is its decorations. At night, the shrine is illuminated with hundreds of lights, creating a truly magical atmosphere. The light show is a must-see for any visitor to Data Darbar, and it's one of the many reasons the shrine is such a cherished part of Pakistani culture.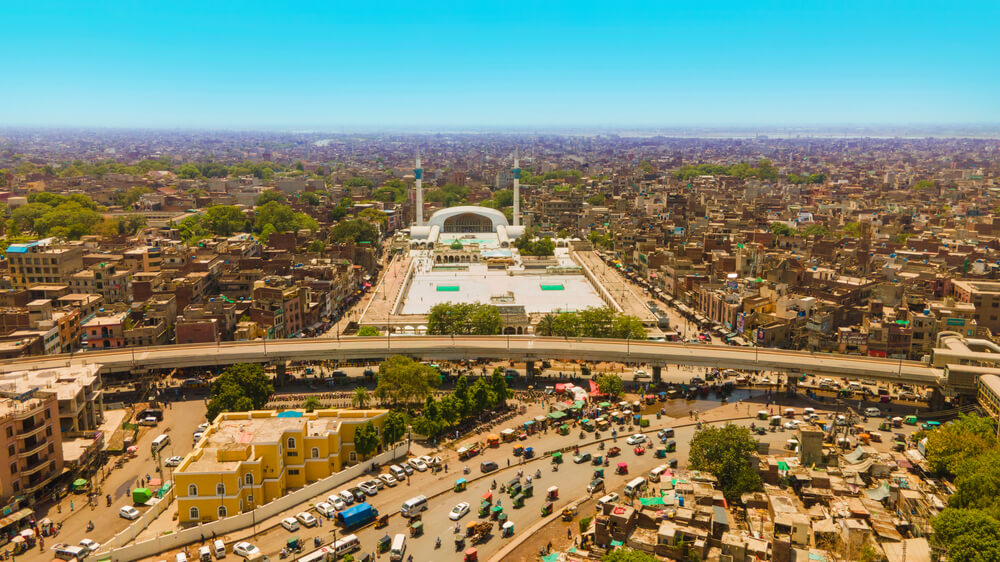 Full Security
Every year, on the night of his yours (death anniversary), a complete security night is observed at Data Darbar. This means that no one is allowed to enter or leave the shrine during the hours of darkness. During this time, the shrine is guarded by armed police and paramilitary forces.
During regular days, the entrance is guarded by police officers ( Men and Women ), and no one is allowed to enter the darbar without security checking. So, you can feel safe inside the darbar.
Annual Urs Festival
Every year Data Darbar plays host to the Urs Festival. Urs is a celebration of the life and teachings of Data Ganj Baksh. For six days, devotees from all over Pakistan come to Data Darbar to offer prayers and celebrate the saint's life. The festival culminates with a grand procession, which includes music, dance, and the recitation of devotional poetry. Data Darbar is a place of great spiritual importance for Pakistan's Sufi community, and the Urs Festival is a chance for devotees to come together and remember the saint's legacy.
Parking Facility
Whether you are coming for Urs from Karachi or Lahore, you have to face a lot of traffic and a big hassle to find parking. But now there is good news for all the Data darbar visitors; The Auqaf department has made a proper parking plan so you can easily park their cars and motorcycles and enjoy yourself peacefully.
The new parking plan will have four sections for cars, buses, motorcycles, and bicycles.
Cars
There will be two separate car parks, one for men and one for women. Each car park will have its entrance and exit.
Buses
Buses can park in the bus parked next to the women's car park.
Motorcycles
Motorcycles can park on the bike next to the bus park.
Bicycles
Bicycles will be able to park in the bicycle park, which is located next to the motorcycle park.
Data Sahib Lahore Ticket Prices
There is no ticket price for data darbar.
Data Sahib Timings
There are no specific timings to visit Data Darbar. You can see it any time of the day. The shrine is open 24 hours for visitors.
Location of Data Ganj Bakhsh Darbar
Address: Main Bazaar، Data Darbar Rd, near NBP، Lahore, 54000
Contact: (042) 37230537
Conclusions
Data Darbar is the actual illustration of Pakistan's rich culture and ultimate dedication. It's no wonder it is one of the most popular tourist destinations in Pakistan. None can refute the fact that the prominence of Lahore owes entirely to Data Darbar.
FAQs
Who is buried at Data Darbar?
Hazrat Data Ganj Bakhsh Ali Hajveri, also known as Data Sahib, was a famous Sufi saint who lived in the 11th century. He is buried at the Data Darbar in Lahore, Pakistan.
What is the actual name of Data Darbar?
The Data Darbar is known as the Shrine of Data Ganj Bakhsh Hajveri. It is one of the most famous shrines in Pakistan, and millions of people visit it yearly.
What is the date of Data Darbar Urs?
The Urs of Data Darbar is celebrated on the 18th day of the Islamic month of Rabi al-Awwal, which falls in the Gregorian months of January or February. This year, the Urs was held on January 28th.
What are the best times to visit Data Darbar?
The best times to visit Data Darbar are early or late at night. This is because the shrine is usually very crowded during the day, and getting an excellent spot to pray can be challenging.
Where is Data Ganj Bakhsh's tomb?
Data Ganj Bakhsh's tomb is located inside the Data Darbar complex. It is a simple tomb and is surrounded by a marble grill. Visitors can go inside the tomb to pray, but touching it is impossible.