Bagh-e-Jinnah Lahore
Whether a local of Lahore or a traveler, you must be familiar with the lovely Garden known as Bagh-e-Jinnah or Lawrence Garden. This Garden, on Mall Road in the heart of Lahore, has a longstanding connection with Lahore's residents. 
Bagh-e-Jinnah is a historical park known initially as Lawrence Gardens. A botanical garden, Masjid Dar-ul-Islam, and the Quaid-e-Azam Library are all located inside the vast green space. An outdoor theatre, a restaurant, tennis courts, and the Gymkhana Cricket Ground are other recreational and sporting activities in the park.
It is situated on Lawrence Road, opposite the Lahore Zoo and adjacent to the Governor's House on The Mall. The Lahore Zoo is located close to Jinnah Bagh as well. The gardens have a total area of 141 acres (0.57 km2).
The location once occupied a wider area, including 176 acres (0.71 km2), but a portion of the property was given to the Lahore Zoo and used for the development of the surrounding area.
If you have read Urdu literature, you probably heard of this location. Several different novelists brought it up on multiple occasions. In the novel Raja Gidh, written by novelist Bano Qudsia, a nostalgic reference is made to the park that reflects life in the 1970s and 1980s.
The History of Bagh e Jinnah 
In the history of Lahore, Lawrence has been a significant garden. During the time that John Lawrence served as Viceroy of India from 1864 to 1869, the area was first developed as a botanical garden based on the Kew Garden in England.
This Garden was given the name Lawrence Garden in honor of John Lawrence, whose statue formerly stood there but has been relocated to Foyle and Londonderry College in Northern Ireland, the institution he attended for his education.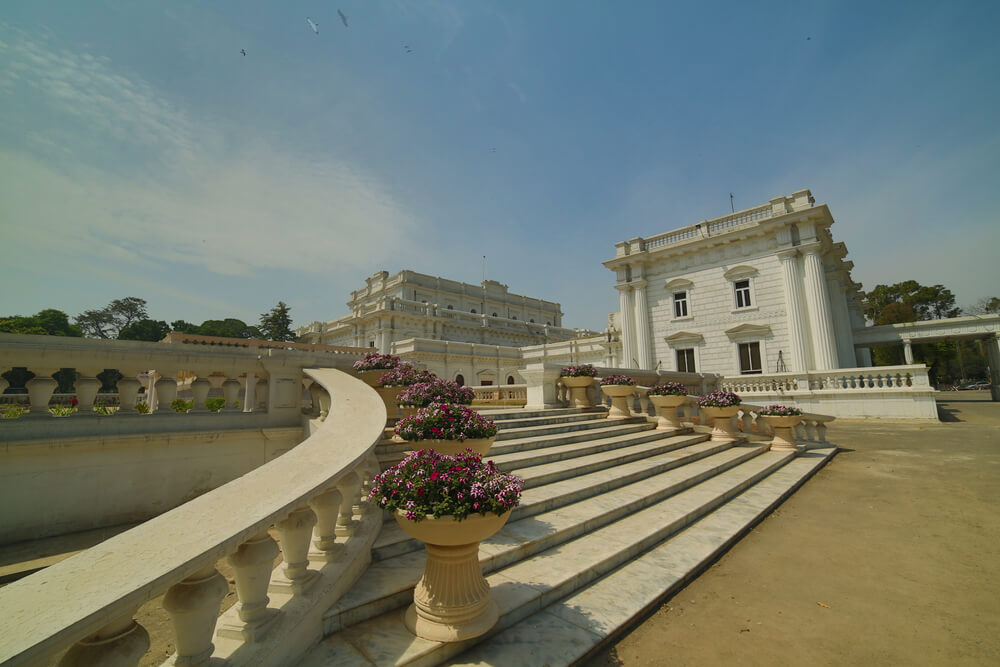 Most plantations and development were done in the 19th century. The addition of Lawrence Hall, Montgomery Hall, a playground, a cricket stadium, and a plantation of more than 100,000 trees and shrubs added to its glory. At the beginning of the 20th century, seven acres of the Garden were donated to Government College Lahore to continue teaching horticulture.
Some of you must be familiar with this name, but most of you probably know it as Jinnah Bagh. After independence in 1947, this Garden was renamed Bagh-e-Jinnah in his honor. In later years, Lawrence and Montgomery's halls were transformed into library spaces. After you have toured Jinnah Bagh, you should make it a point to stop by each of these libraries.  
Attractions offered by Bagh e Jinnah 
The Garden is home to many well-known and visually appealing focal points. You will have a good time at Jinnah Bagh because it has many attractions.
Since 1885, the area has served as the site of a renowned cricket ground known as the Gymkhana Cricket Ground.
Tennis players can enjoy the Garden's courts if they are interested.
It is home to the most extensive Library, the Quaid-e-Azam library.
This is one of the most extensive reference libraries in Pakistan, and it can be found here.
A path or trail for walking.
A lovely mosque, Masjid Dar-u-Islam
A theatre that has seating outside as well as a restaurant
A place for children to run and play.
The Gul-e-Daudi exhibition is a privilege that the Garden hosts annually.
Multiple Entrance Gates
You can have access to Jinnah Bagh from multiple entrance gates. The main entrance is through the Mall Road gate, located adjacent to the Lahore zoo. There is also a gate present on Lawrence Road and share-e-Sanat o Tejarat. You can choose the entrances at your convenience. 
Botanical Garden
In addition to the many hundreds of different kinds of trees and plants in the botanical Garden, the park is also home to practically all of the different kinds of flowers seen in Pakistan. You will see thirty different varieties of palm trees among trees. Chrysanthemums were first cultivated at Bagh-e-Jinnah, and the park is frequently used as a venue for flower exhibitions and competitions.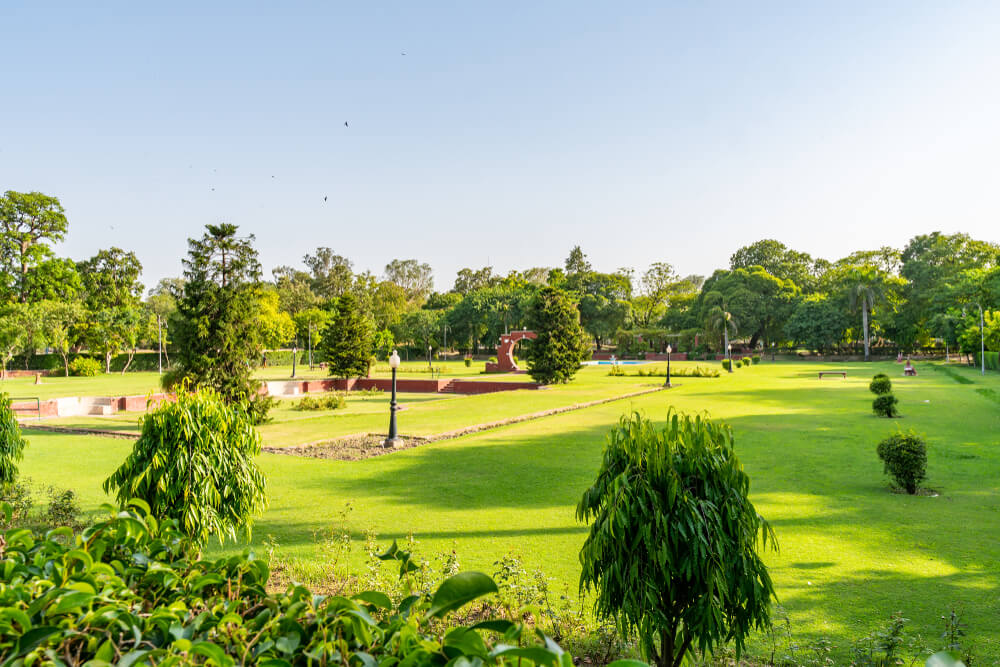 It would be fantastic to catch one of the Chrysanthemum shows while you are here.
Trees
You will see 150 varieties of trees here. Some have been planted here for many years. 
Shrubs
There are 140 varieties of shrubs here. You can enjoy all of these things right here.  
Creepers
Jinnah Bagh is home to nearly 50 different types of creepers.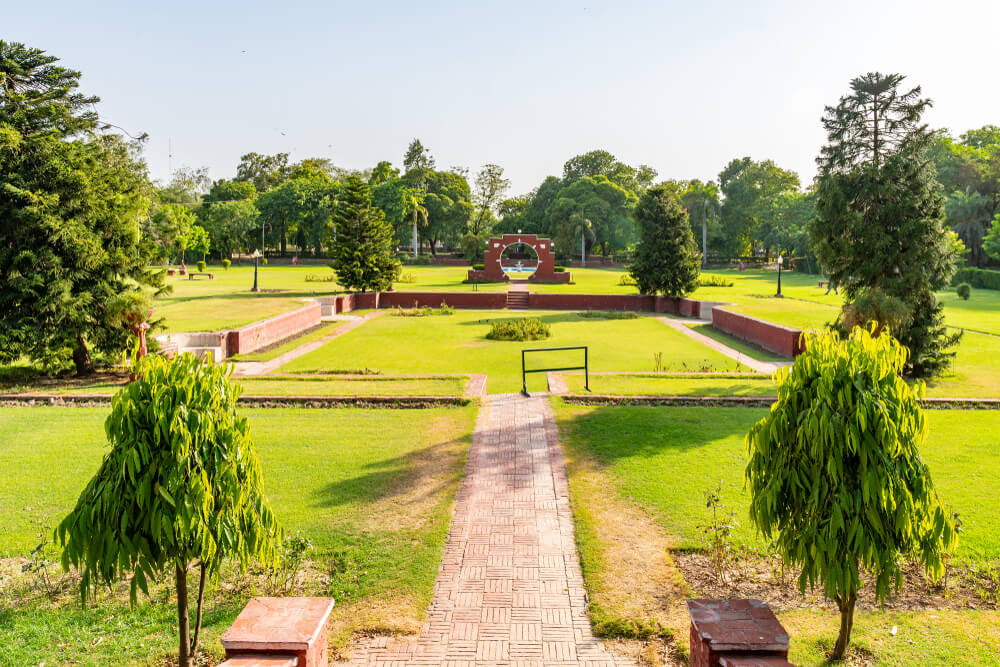 Palms
Jinnah Bagh has 30 different types of palm trees you can see while visiting. 
Succulent
Along with nearly all kinds of annual flowers, Jinnah Bagh is home to approximately one hundred different succulents and a few indoor plants.
Chrysanthemum
The Garden is well-known for participating in chrysanthemum exhibitions because it was the first institute to cultivate chrysanthemums and possessed the most significant number of varieties.
Nurseries
There are three nurseries for you to check out in this area. Every one of these is a home for lovely flowering and ornamental plants.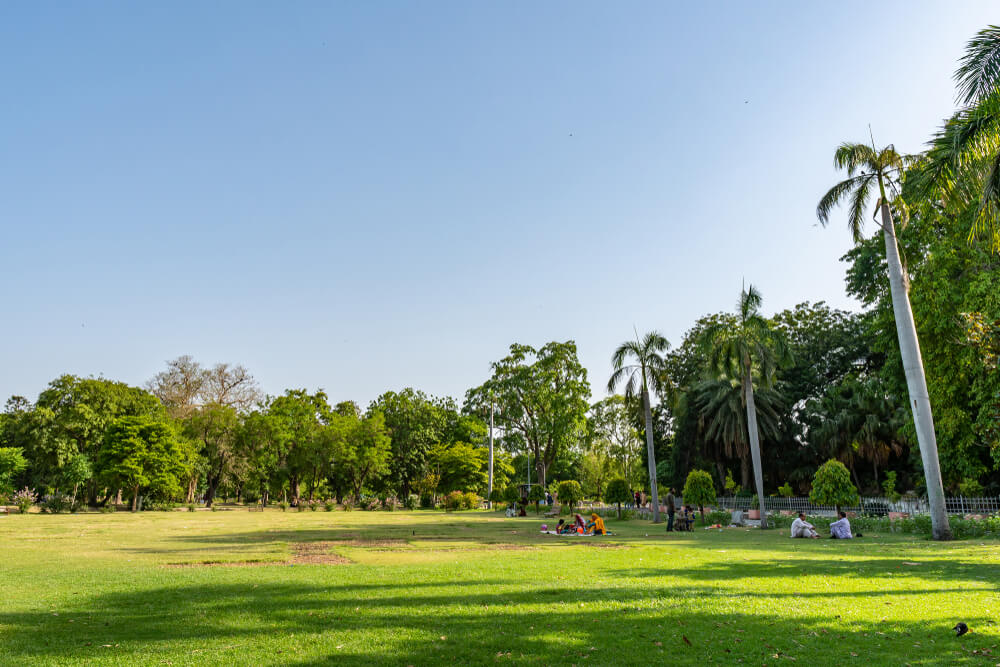 Hillocks
There are four hillocks in this Garden. 
Two libraries 
Lawrence Garden has two libraries. The Darussalam library is open to the public and frequently used by students. Members can only use the Quaid-e-Azam Library. Once you visit Jinnah Bagh, you will be mesmerized by them. 
Quaid-e-Azam Library
The library structure was built in the mid-nineteenth century. This Library is divided into two halls: Lawrence Hall and Montgomery Hall. You will witness the most exemplary Victorian architecture here. Lawrence Hall was built in 1861-62. In 1886, the chief of Punjab contributed to the construction of Montgomery Hall in honor of Sir Robert Montgomery.
A passageway connects both halls. The building was primarily a public meeting place and a venue for musical performances. The municipal committee was in control of both galleries. The Quaid-e-Azam library has around 110,100 books in English and eastern languages such as Urdu, Arabic, and Persian. Every year, about 3,000 books are added.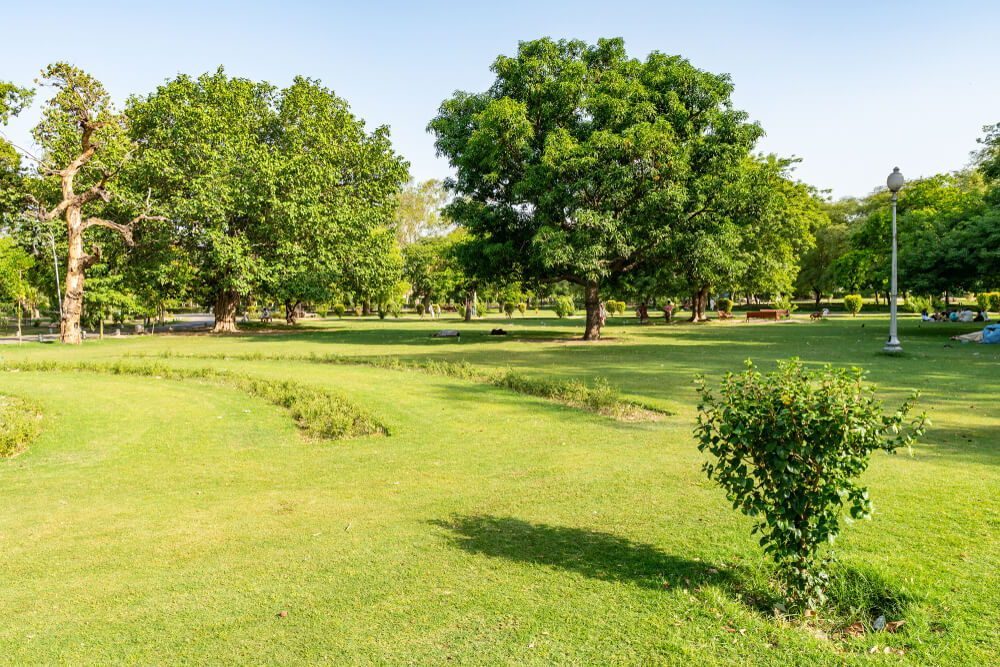 New books are displayed for a month before being shelved in their correct location. Books on literature, history, magazines, and children's literature have been purchased. The Library is separated into English, Arabic, and Urdu departments. A particular emphasis has been placed on gathering extensive knowledge of Islam and the Muslim world.
The Library has a grand auditorium for conferences, exhibitions, seminars, and workshops to advance professional knowledge.
Darussalam
This Library is open the whole week, and you can visit it anytime. You can also bring your books and study here in peace. Besides the Library, you will see a mosque. During your visit, you can offer prayers in this mosque. In 1966, it began with only a few small reading rooms.
By allowing students to borrow books, the Dar-us-Salam Library has helped students follow many professional fields. Students primarily use the Library; hence the service is designed to satisfy their needs.
Initially, the Library was limited to a Book-Bank that catered to the needs of 'true' medical and engineering students by providing them with the most recent textbooks. It was maybe Pakistan's first institution of its kind.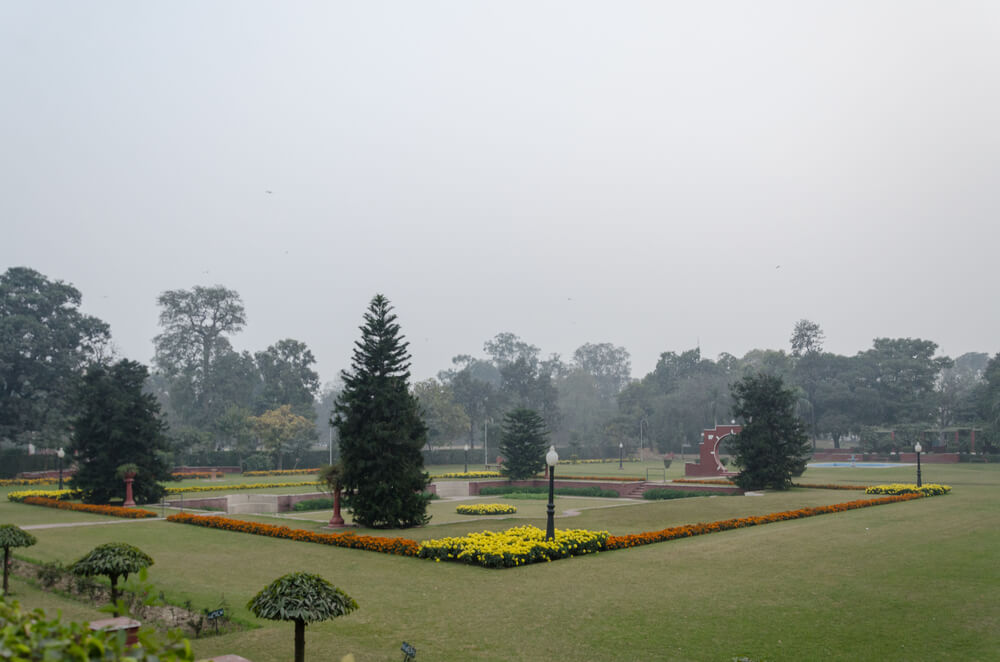 The facility was later expanded to add a general public service library. Several foreign and local officials have visited the Library, and their remarks are recorded in the Vision Book.
Tomb of Baba Turat Murad Shah
The park is home to the tomb of a great saint called Peer Sakhi Abul Faizul Hassan, also known as Baba Turret Murad Shah, and it receives many tourists daily. You can visit this tomb during your visit to the park.  
Masjid Darussalam
One of the locations where a large crowd of people may be seen during Jumma Prayer for Daras-e-Quran by Hafiz Akif Saeed is Masjid Dar-ul-Islam. In gone days, it had been challenging to miss Dr. Israr Ahmed's Jummah address, one of the nation's foremost scholars.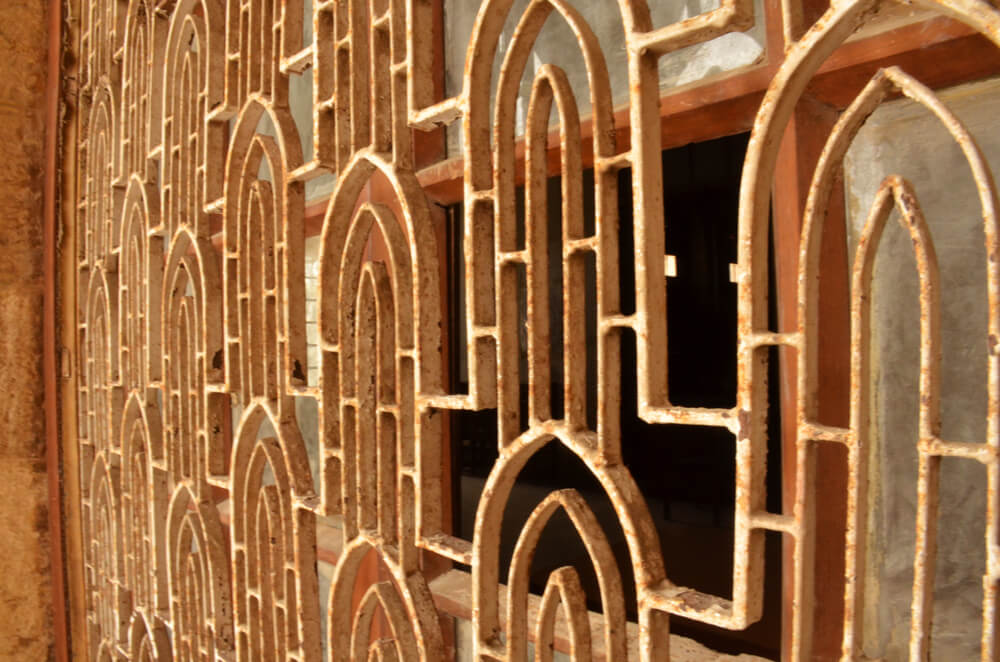 Public speeches emphasize internal cleansing, national repentance for collective crimes, submission to Allah's will, and joining an organization that fights for the spread of Islam and the creation of Khilafat. All sects, students, professionals, and intellectuals around the nation are gathered for Jumma prayer.
Sports Facility at Bagh e Jinnah
You have access to a wide variety of sports facilities. This location features a badminton and tennis court fully outfitted with the necessary equipment. This is where a lot of famous players get their practice. 
Tennis Court
If you enjoy playing tennis but do not have access to a suitable practice facility, you must come here. The tennis court here is handy. 
Badminton Court
There is also a badminton court. You can play badminton with your friends and family here.
Kids' Play Area
The kids' play area is also located inside the Jinnah Bagh. Kids can also enjoy the swings, see-saw, and monkey bars. In addition, there are many slides that children can enjoy. This is a popular hangout spot for adults as well.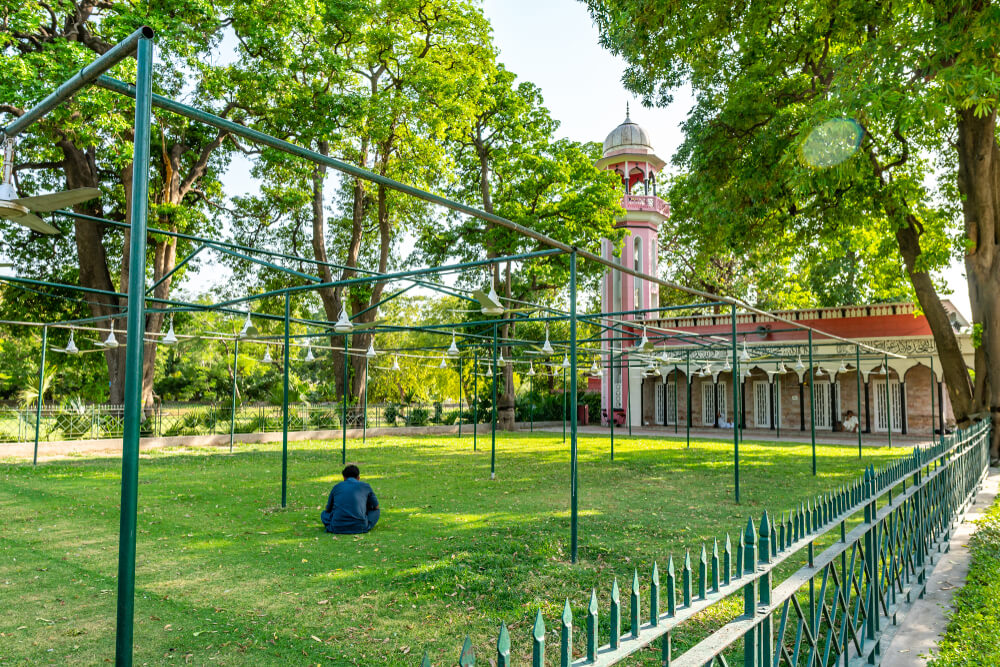 Lahore Gymkhana Cricket Ground.
The Lawrence Gardens Ground was built during the British era and is where, according to historians, cricket was first played in 1880.
On this field, the Maharaja of Jammu and Kashmir and his Patiala counterpart regularly played games against Lahore Gymkhana, Punjab XI, and other teams.
Before hosting Pakistan's first unofficial Test against the West Indies in 1948, the venue hosted competitive games, friendly matches, a British Army vs. World XI match, and a Commonwealth XI vs. Punjab XI match.
Later, Bagh-e-Jinnah hosted a couple more unofficial Test matches before hosting Pakistan vs. India in 1955. Before Bagh-e-Jinnah lost its Test status for playing second fiddle to Gaddafi Stadium, New Zealand and the West Indies also played a Test match. However, it still holds tour matches for visiting nations, mainly England.
The Lahore Gymkhana Club now uses this ground for club matches. You can enjoy many club matches here as well. 
Little Pavillion
The Jinnah Bagh Cricket Ground features a modest pavilion that guests are welcome to use during their time there. It dates back to British officers playing cricket here when it was still a part of the British Empire.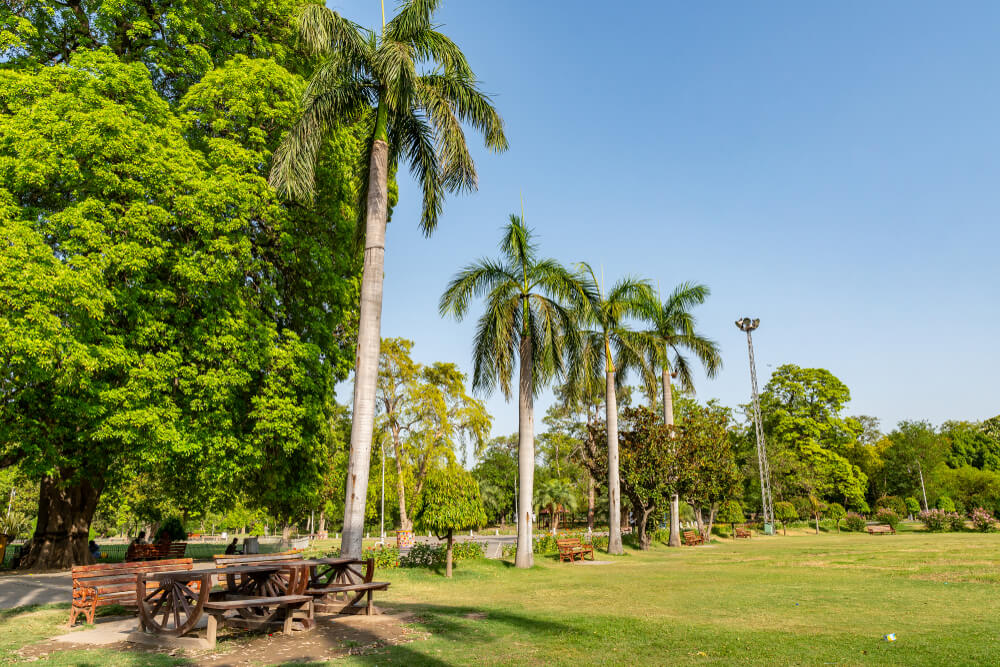 Open Air Theatre at Bagh e Jinnah
The Open Air Theatre at Bagh-e-Jinnah in Lahore is the only location that the Punjab Council of the Arts is authorized to use to host cultural events and activities. The current structure of the Open Air Theatre can be found at Bagh-e-Jinnah, Lahore, and was built in the year 1940.
It continued to be a prevalent location for various theatrical and cultural events in the provincial capital. The Open Air Theatre at Bagh-e-Jinnah, Lahore, was built between 1941 and 1942 based on the design of a Greek theatre.
This was made possible primarily due to the efforts of D.G. Sondhi, the Principal of Government College in Lahore at the time.
The Open-air theatre was developed with time, and it presently has a capacity of one thousand people to see performances there.
Jogging Track
There is a 2.6 km jogging track in Bagh-e-Jinnah. You can come at any time to enjoy this track. Most people go for walks or runs along this path first thing in the morning.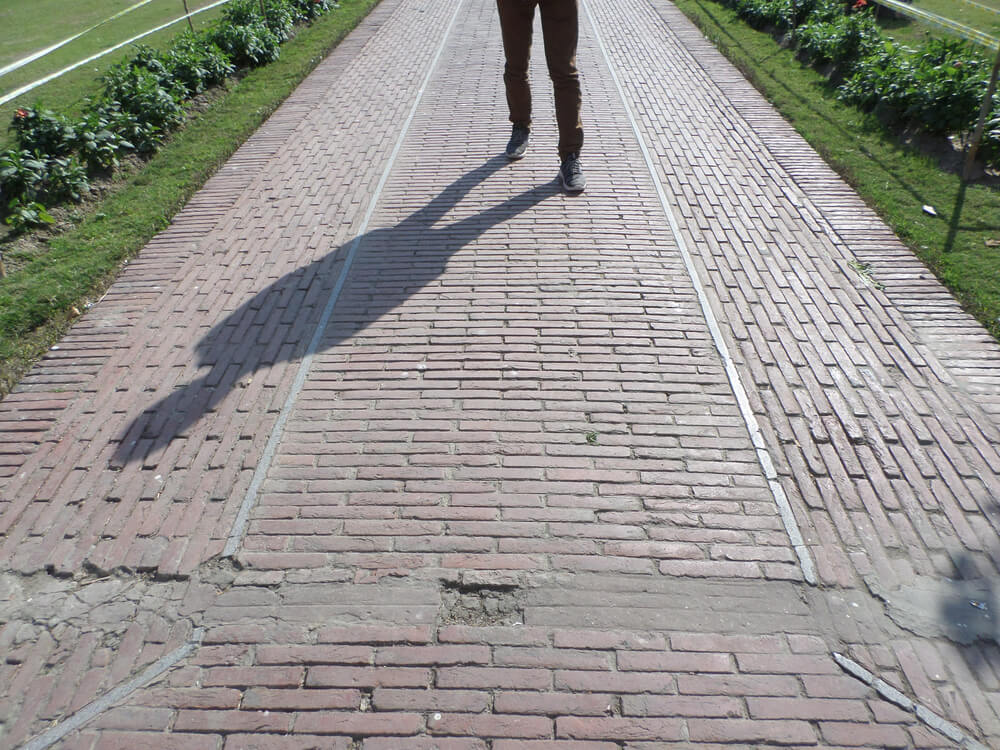 Free Gym
There is a free gym in Jinnah Bagh for all visitors. You can come here and exercise free of charge and without a membership. 
Space for Outdoor Activities
There is a separate track for cycling and walking. There is also a playground here. 
Cycling
You are welcome to bring your bicycles and explore the area around here. The ride on this bike path is entirely stress-free. 
Walking
This park is perfect for a stroll in the early morning or late evening. The fresh air will heal your body and soul.   
Playing
A playground is also available for those who would like to come here and enjoy some time outside while playing. 
Peaceful Environment
You will find that the atmosphere at Bagh e-Jinnah is calm and refreshing. You are welcome to bring a picnic and enjoy nature's beauty while you do so here in the open Garden. 
Restaurant
On the premises of Bagh-e-Jinnah, one can also find many restaurants and canteens. The menu here has a wide variety of food options, from light snacks to heavy dinners. Children, in particular, enjoy hanging out in the snack corner. 
Bagh e Jinnah Ticket Prices 
The public is allowed free access to Jinnah Bagh in Lahore. There is no charge to enter through any of the entrances, and there is no fee to park a vehicle here either. 
Bagh e Jinnah Timmings
Jinnah Bagh opens to the public at five in the morning. It is open the whole day and closes at nine in the evening. It operates seven days a week. 
The Location of Bagh e Jinnah
It can be found on Lawrence Road, close to the Lahore Zoo and across from the Governor's House on The Mall.
Conclusion
It is a magical garden, and if you go there even once, you will feel compelled to go back there again and again. People outside Lahore are just as likely to visit Jinnah Bagh as city residents. Additionally, it is a top-rated tourist attraction for travelers from other countries who take pleasure in touring this location. The detailed information provided above will help you visit Jinnah Bagh.
All the attractions offered here will tempt you to visit this place. This place is a perfect place to have quality time with nature. People from different age groups enjoy this place very much.
FAQs
Is there a jogging track in Jinnah Bagh? 
There is a jogging track located right here in Bagh-e-Jinnah. It is utilized both in the morning and in the evening for walks.
What are the opening hours of Jinnah Bagh? 
It starts operating daily at five in the morning.
What are the timings of Darussalam Library at Jinnah Bagh?
The hours of operation for the Darussalam Library are from nine in the morning until nine in the evening, seven days a week.
What is the length of the jogging tracks in Bagh-e-Jinnah? 
The running path at this location is 2.61 kilometers in length.
What are the entry fees and car parking tickets in Jinnah Bagh?
Jinnah Bagh is a free public park with no entry or parking fees.