Daman E Koh Islamabad – A Must-Visit Paradise
Islamabad is the capital of Pakistan and one of the country's most well-planned cities. It is situated in a valley with Margalla Hills on one side and the plains on the other. Islamabad has a lot to offer its visitors, from parks and gardens to museums, galleries, mosques, and temples. One must-visit is Daman E Koh.
The beauty of Islamabad, Pakistan, is not only in its natural landscape but also in the culture and traditions that are deeply rooted.
Pakistan is a country with a diverse culture and traditions. The country's diversity can be seen in the people's beliefs, topography, and ways of life.
The word Islamabad means "City of Islam." It was founded due to an international agreement between India and Pakistan in 1960. The city has been built according to modern urban design principles, including wide streets, boulevards, green spaces, and gardens.
Daman-e-Koh Islamabad, Attractions and Location
Daman-e-Koh Islamabad is a popular tourist attraction in Pakistan. It is located on the top of a hill in the Margalla Hills National Park, which offers spectacular views of the city.
Its name came from two Persian words: "land of the foothills." It is 2400 meters above sea level and 500 meters above Islamabad. Moreover, it's a popular getaway for locals and visitors to the Pakistani capital.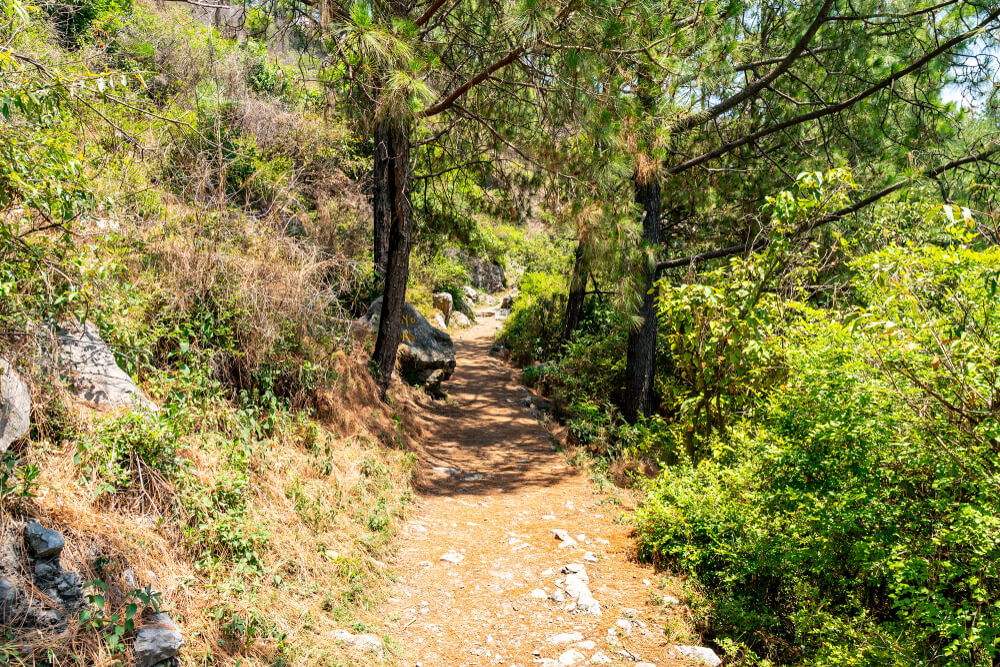 Daman-e-Koh is a midway point on the journey to Pir Sohawa, located in the central region of Margalla Hills at about 3.600 ft. (1050m). The easily accessible location of Daman-e-Koh and Pir Sohawa has become more apparent in recent years, leading to substantial traffic congestion during busy periods. Food given by tourists easily attracts monkeys. Cheetahs are often reported to descend from higher hills of Murree during snowfall. It is a popular spot open to the public for hiking, picnicking, and other outdoor activities.
Panoramic View of Islamabad
The view of Islamabad from the Southern spot is excellent. Faisal Mosque, Seventh Avenue (Islamabad), and Rawal Lake can be seen.
There are several telescopes installed for observers. There is also a large sign installed showing an original map of Islamabad. You can easily spot some of the city's most famous landmarks, including the Faisal Mosque, Margalla Hills, and the Pakistan Monument.
Attractions at Daman E Koh
Daman-e-Koh is an excellent recursion spot for friends and families. It is a vast park that offers great amenities for all ages. You will be surprised by the natural beauty of the place and its surroundings. There are many attractions for kids, from slides, swings, and delicious snacks. Interestingly, no ticket is required to enter the park, making it feasible for everyone to visit this beautiful place. You can enjoy the ambiance of high-quality restaurants, trekking trails, live music, and so much more in this magnificent park.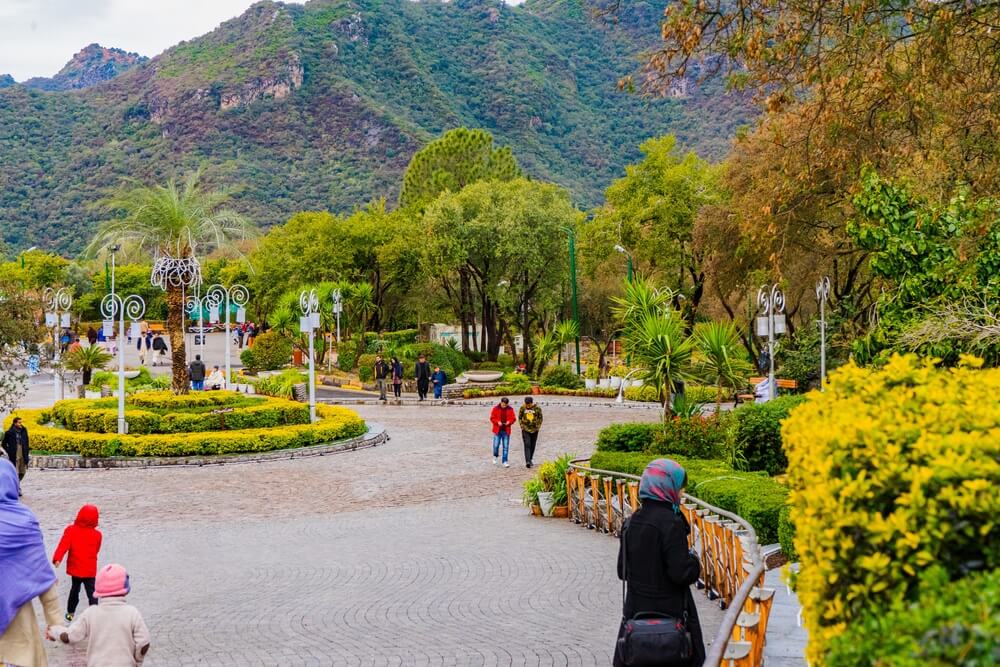 Daman-e-Koh is a part of The Himalayan mountains, which continue in the Margalla Hills. The hill's fertile soil is surrounded by lush trees, bushes, and boulders. Numerous animals and birds have their natural habitat in the woods on the mountains. The Pakistani government's forestry department and local authorities have tried to boost tourism in this region.
Here are some of the most famous landmarks around Daman-e-Koh.
Faisal Mosque View
The Faisal Mosque, the fourth largest mosque in the world, was built on a site selected by Marshal Ayub Khan, the president of Pakistan. Choosing this location was to distinguish a modern metropolis from the past. It is situated at the base of the magnificent Margalla hill, north of the city's main entrance, Shahrah-e-Islamabad. As a result, the city's focal point was established, commanding the entire cityscape and ensuring visibility at all times.
The mosque is 5,000 square meters (54,000 square feet) in size and was built to resemble a Nomad tent in the desert. The mosque's tent-like canopy is a bent pyramid with four enormous prayer halls built onto its four exterior corners. While Islamic traditions influenced the mosque's eight-sided main hall, Turkish architecture gave rise to the stunning minarets.
It can accommodate 300,000 worshippers at a time. The main areas, including the inner hall and the Courtyards, can have up to 74000 people. The beautiful grounds around the park are also used for prayers on special religious occasions and Friday prayers. These grounds can hold up to 200,000 people.
Pir Sohawa
Margalla Mountains, located in the Himalayan Mountain range's foothills, offers stunning scenery of lush green vegetation and ominous turquoise waters. The calm Margalla Hills, one of Pakistan's most well-known weekends away, contribute a great deal of tourist appeal to Islamabad, making it equivalent to Karachi's Arabian Sea.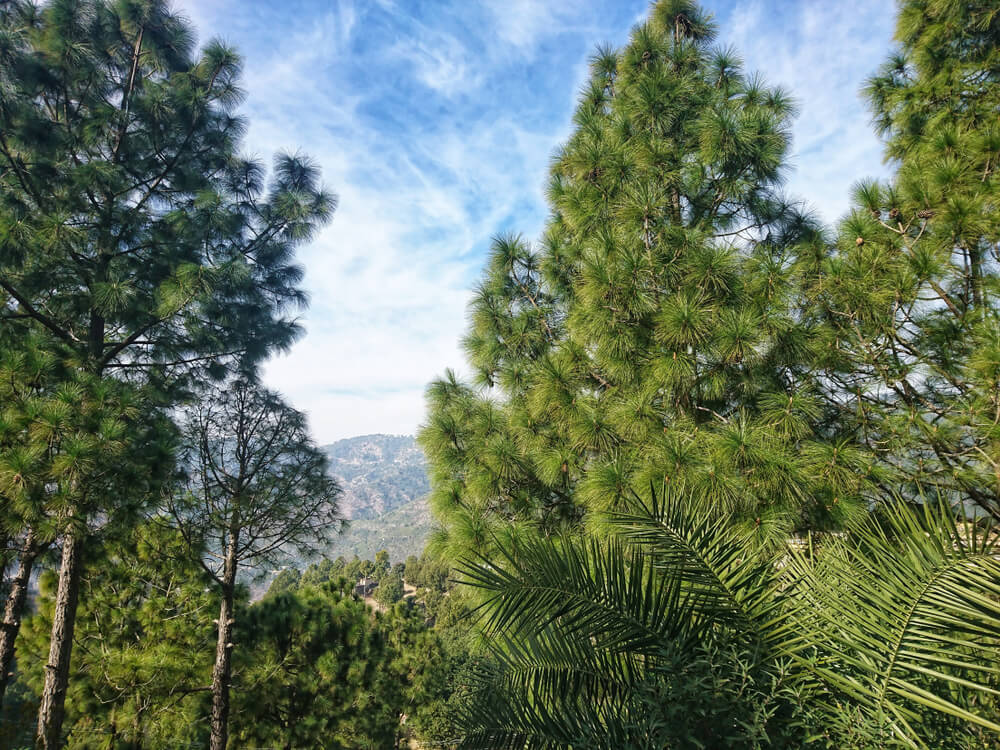 You may park your car at various locations along the route to Pir Sohawa and take in the spectacular view of Islamabad. It begins at the Japanese Kids Park and Zoo in Islamabad. As a result, you'll witness a lot of vehicles and people attempting to take in as much of the surrounding stunning features as they can while also capturing pictures to remember those moments later.
Saidpur Village
Islamabad is abundant with beautiful scenery and is ranked as the second-most attractive capital in the entire globe. The city can stand out due to its tidy surroundings, well-organized streets, serene setting, and natural beauty. Islamabad is now home to many residents from all over Pakistan, representing a variety of cultures, ethnicities, and backgrounds, which has helped to create a vibrant and diversified city.
Saidpur town, a locus of cultural history that lies on the Margalla Hills, is a part of Islamabad. One of Pakistan's and Islamabad's oldest villages is this one. Saidpur village, which has a history dating back to the Mughals, is more than 500 years old. It was once a Sikh and Hindu worship site during the Mughal era.
The village retains its old-world charm, with narrow streets and traditional houses. The most prominent feature of Saidpur village is its Hindu temple, scenic view, and unmatched hospitality.
The village reflects a spectacular sight at night as well. Saidpur town Islamabad is one of the authentic vacation destinations of the city, and especially at night, it gives a scenic view of the area from the exquisite Daman-e-Koh.
Pakistan Monument
The beautiful Pakistan Monument, situated west of Islamabad's gorgeous Shakarparian Hills, symbolizes Pakistan's rich history and cultural heritage. This masterpiece of architecture honors heroes who gave their lives in defense of the nation and stands for the nationalism of the Pakistani people. The Monument's architecture is influenced by Mughal architecture; the dome-shaped building is modeled by Mughal muqarnas. It is built on a roughly 2.8 hectares (6.9 acres) plot. But what we witness in the Monument is a fusion of history and technology as a polished and contemporary form of the Mughal muqarnas.
This memorial in Islamabad was inaugurated in 2007 and comprised two parts. A massive monument in the form of flower petals is on one end. It illustrates the historical occurrences that resulted in the formation of our country. On the other end lies the Pakistan Monument Museum, which is home to Islamabad's only wax museum.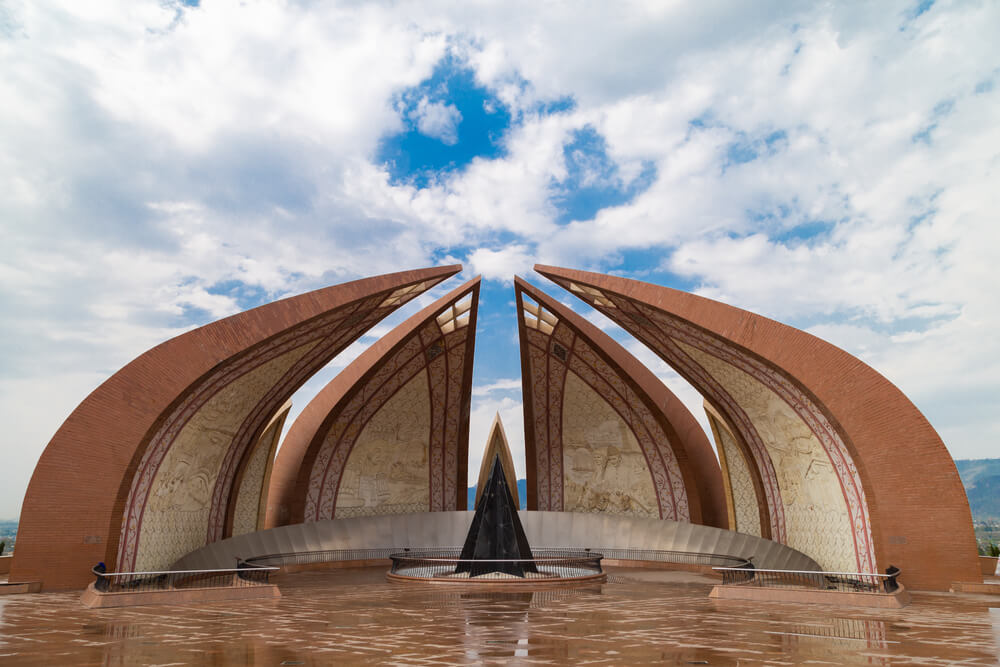 The Monument's architecture is influenced by Mughal architecture; the dome-shaped building is modeled by Mughal muqarnas. It is built on a roughly 2.8 hectares (6.9 acres) plot. It is a fusion of history and technology as a polished and contemporary form of the Mughal muqarnas. It is one of Islamabad's most well-liked tourist spots because of its gorgeous setting and distinctive architecture.
Centaurus
The Centaurus Islamabad is a multifunction real estate structure that offers business-class residents an advanced setting and well-designed building. Jinnah Avenue's great position between Sector F 8 and Sector G 8 and its availability make the area ideal for business activity.
Construction began in 2005, and The Centaurus opened its doors on February 17. The Centaurus has 350 rooms, 250 shops, and 41 stories at a height of 200 meters. The project will amount to $350 million in total.
Centaurus is a state-of-the-art facility offering home stores, clothing, accessories, an indoor amusement park, a stretched food court, and 23 residential apartments. It is one of the best go-to places for quick shopping for the people of twin cities.
Tanzara Art Gallery
At Tanzara, they adhere to a particular aesthetic and offer a crucial platform for creators with original ideas in a large and constantly changing world. The Tanzara Gallery supports artists' perspectives that are distinctively their own and exemplify the finest contemporary art has to offer.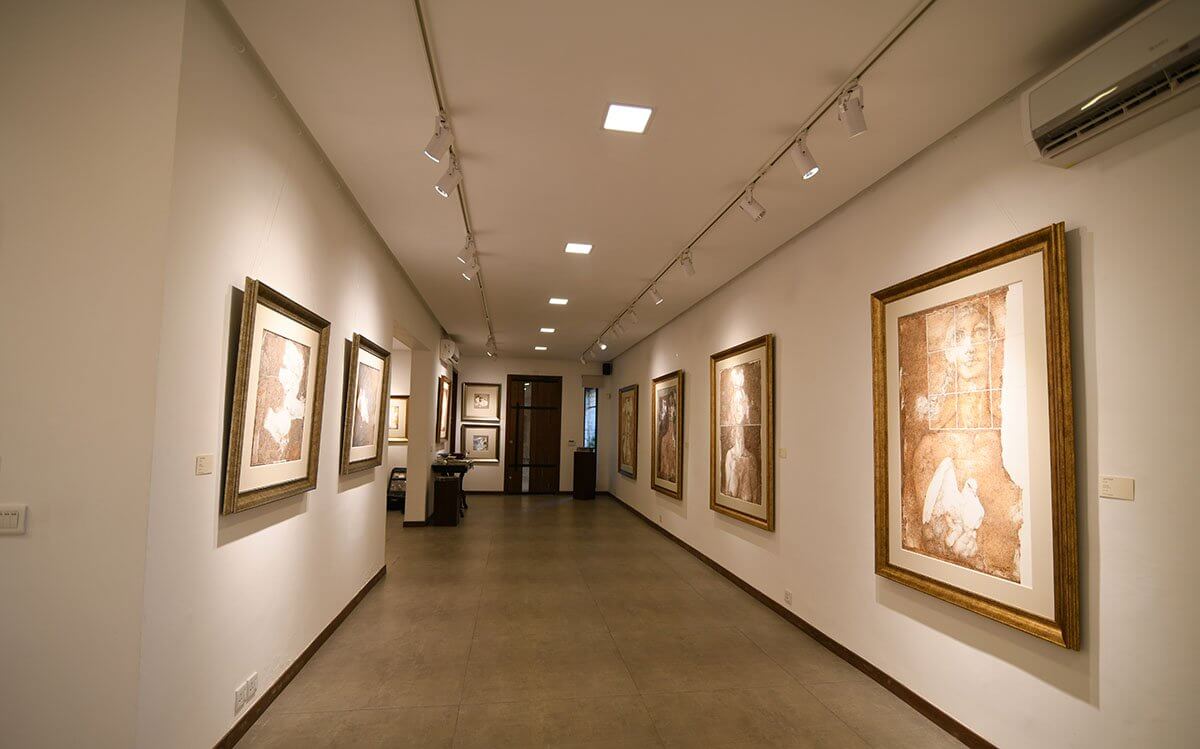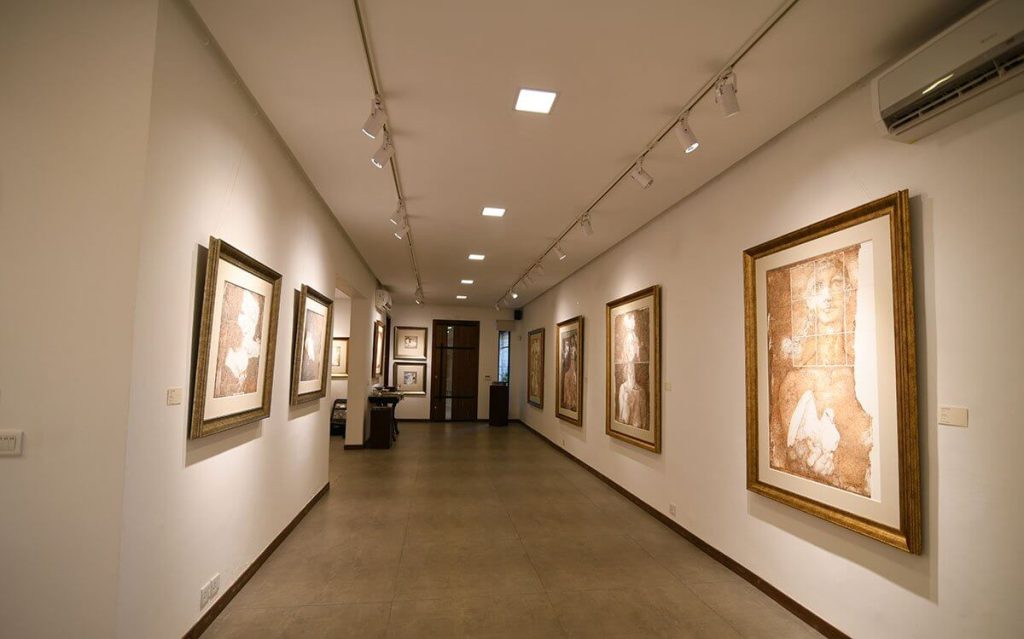 The gallery features a wide variety of top-notch artwork, including paintings, sculptures, porcelain, and cinematography, in addition to in-depth, concentrated solo exhibitions.
Safa Gold Mall
The Safa Gold Mall is another stunning piece of Islamabad architecture with gold and turquoise themes. Safa Gold Mall is an upscale shopping mall within the Jinnah Super Market in Islamabad, Pakistan. It's a seven-story shopping mall that was opened in 2014. The complex covers an area of 3,177 square yards.
When contrasted to the Centaurus Mall, it is less busy. It features stores for well-known local and worldwide brands, a kid-friendly arcade, a pool house, a skating rink, a food court, and much more. The eateries include desserts, quick cuisine, Italian, American, Indian, and European cuisine. Safa Gold Mall is home to just about every pivotal fashion brand in the world and is on its way to becoming the world's next fashion capital.
After a long day of shopping, the Safa Mall offers the best conveniences for people to relax and enjoy their favorite eateries. The Safa Gold Mall food court's top restaurants are those listed above. Every age group does have attractions for them in the Mall. The management of Safa Gold Mall is enthusiastic and works very well to satisfy their valued customers and visitors.
Margalla Hills
The Margalla Hills National Park's borders include Rawal Lake, Shakarparian Park, and the Margalla Hills. A little over 31,000 acres are covered by hills containing several tall mountain peaks and deep valleys.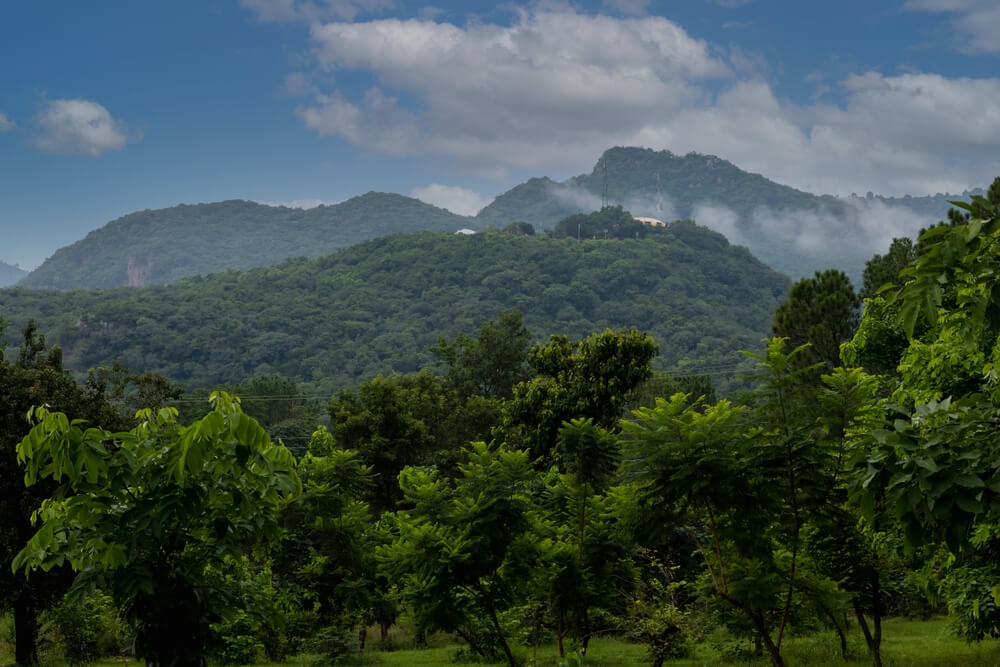 Pir Sohawa and Daman-e-Koh are two of the most well-liked places to visit. A magnificent park and viewing point called Daman-e-Koh are situated 2,400 feet above sea level. Many travelers stop here on their route to Pir Sohawa, 3,600 feet above sea level, where the renowned Monal Restaurant is located. The Margalla Hills occasionally receive snowfall, but mainly the climate is warm and dry, with flora covering most of the high area.
Trail Five
People find climbing simpler because it starts at Margalla Road in section F-5. Trails 3 and 5 are connected at some locations via trail four and bisect each other for a short while. You can access the summit of Pir Sohawa Road through path 5. Adding 1.5 kilometers to your walk can change from trail 3 to trail 5. About 2.5 to 3.5 hours are needed to travel the length of the trail.
Flair Pvt Limited
With over 27 years of combined expertise in the travel and aviation industries, Flair Travel Management (Flair Pvt. Ltd.) is one of the business's most potential autonomous travel agencies.
They are dedicated to developing superior travel suggestions that will result in longer time and money savings for your company. They provide top-notch services to clients worldwide by leveraging their extensive global network, local knowledge, and corporate travel knowledge.
Lok Virsa Museum
The Lok Virsa Heritage Museum is remarkable since it displays the historical and current cultural practices of Pakistani people from urban and rural areas. The museum's primary goal is to educate and uplift Pakistan's current and future generations while also building a wonderful collection for the country that is more priceless than any fund's locker.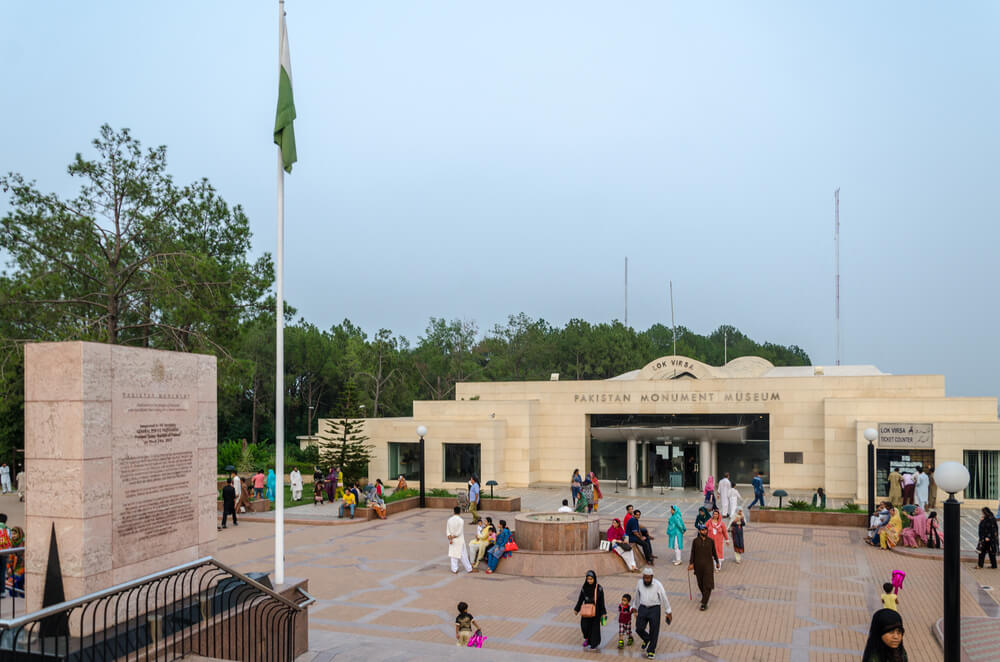 Most of Pakistan's museums are archaeological, dating back to the colonial era. The Heritage Museum is Pakistan's first official state museum of ethnology, showcasing the history and current customs of Pakistani people from urban and rural areas.
Trail 6
The newest of Islamabad's hiking paths is Trail 6. In 2013, it became accessible for public hiking. Being the youngest indicates that the area is less congested and immaculate, and you may anticipate seeing various water streams.
In the first 2 kilometers of the trail, there are numerous sit-outs, picnic places, and a location to watch birds. Right at the beginning of the path is a large map of it. This chart must be carefully examined if you want to avoid making unneeded diversions.
Shakar Parian
The hills are situated in the heart of Islamabad, the nation's capital. Visitors are drawn to the Shakar Parian Mountains by the blooming flowers, expansive vistas of Islamabad, the nice weather, and the lovely Museum name Pakistan Monument. In Islamabad, this stunning point serves as the most fabulous location for photographs.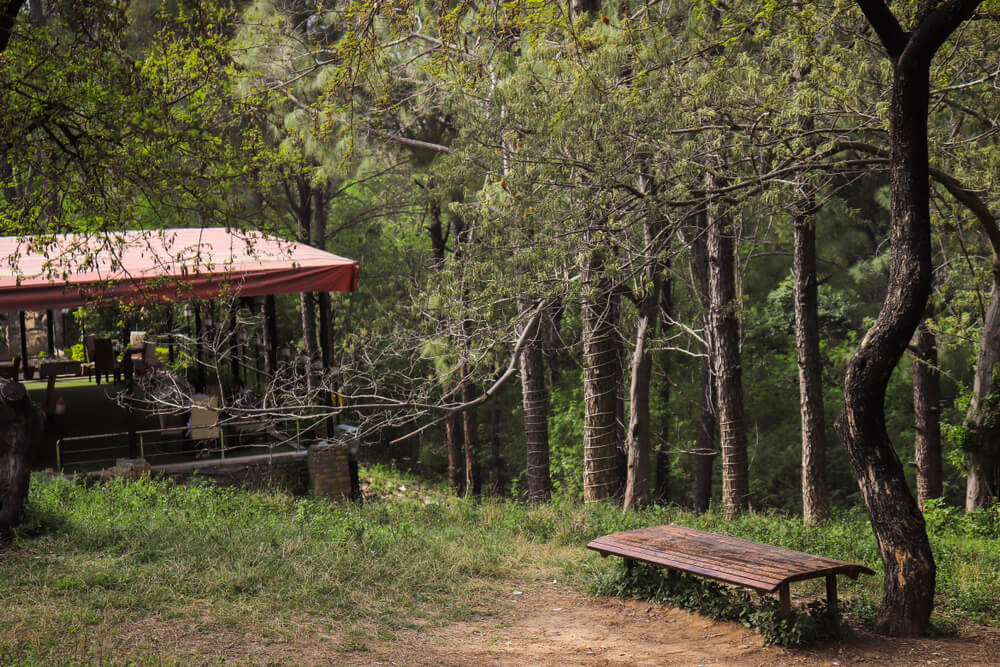 The most important and well-known location in Islamabad is Shakar Parian. This site offers the chance to have an unforgettable day. About 609 meters above sea level is Shakar Parian. A visit to this location outside of the summer provides the opportunity for accurate outdoor recreation.
Saudi Pak Towers
The Saudi-Pak Tower is an office structure with 19 floors. Numerous foreign businesses are present, including those from Europe, China, the Middle East, and the U.S. The Nayyar Ali Dada-designed structure is a notable landmark in the area with its unusual, nearly windowless facade.
The Nayyar Ali Dada-designed structure is a notable landmark in the area with its unusual, nearly windowless facade. It is beige in hue and decorated with Islamic-inspired blue tilework. The Saudi-Pak Tower is one of Islamabad's tallest and safest structures. It is easily visible from the Daman-e-Koh.
Daman E Koh Hiking Track
The quickest way leads to Damn-e-Koh through Trail-2. This will be an excellent option if one wishes to travel for a brisk Sunday with the family. There are two different route heads. The first is near Marghazar Zoo on a narrow gravel road.
Daman-e-Koh connects hilly pathways with mountain trails across a ridge of cacti. Once you are finished with your trekking, getting a taxi on the way down is usually straightforward because it is a well-known tourist site. You may view Daman-e-Koh from the viewing point after a 1- to 1.5-mile stroll. The track continues past Damn-e-Koh and crosses Cactus Ridge.
Daman-e-Koh Timings
The beautiful garden of Daman-e-Koh can be visited between 9:00 AM to 11:00 PM. If you happen to be there before or after these times, you will find the gates closed, and there is no other way to enter the park. It is also recommended to make your way home before too late in the night. Even though it is safe to be visited at any time, wild animals are likely to appear since it is close to the Margalla National Park. In case of any such incident, call 1122 immediately.
Conclusion
Daman-e-Koh is undoubtedly one of the must-visit places in Islamabad. It is famous for several reasons but its serene beauty and an unmatched location. It is a perfect picnic spot for families with active youngsters. The vast park offers many amenities to ensure a wholesome experience there. Since it is about 500 meters above Islamabad, you can enjoy the best panoramic view of the surroundings. It includes famous city landmarks like Faisal Mosque, Centaurs Mall, Margalla Hills, and Pakistan Monument. You can look into these up close with the telescopes installed in the park.
FAQs
What is the height of Daman-e-Koh?
Daman-e-Koh is a beautiful green spot located in the foothills of Margalla. The word Daman-e-Koh itself means foothill. It is situated at an elevation of 2400 ft from sea level and approximately 500 ft from the capital city. It is one of the most popular recreational spots visited by thousands of people annually. The cool weather and calm environment make this beautiful place appealing and attractive. If you are looking for a perfect weekend with family and friends, then Daman-e-Koh won't disappoint you.
What is Daman-e-Koh distance?
Daman-e-Koh is located at a distance of 12 kilometers from the city center of Islamabad. It has an elevation of 2400 ft above sea level and about 500 feet from Islamabad, the capital of Pakistan. The garden is enormous and offers numerous attractions to be enjoyed in the vicinity.
Is there any restaurant in Daman-e-Koh?
There are many dining options near Daman-e-Koh. The most popular is the PTDC restaurant which offers a wide array of delicious cuisines. Moreover, several dhabas are also available to enjoy snacks along with the fantastic and pleasant weather of Daman-e-Koh. A perfect place to enjoy the weekend with family and friends.
Is there any hotel in Daman-e-Koh?
There is no hotel at the site, but you will find numerous options in the Islamabad valley. You will surely be spoiled for choices, from luxury 5-star hotels to highly affordable ones.