Places to Visit in Chakwal
Chakwal, by its population, is counted as one of the largest cities in Pakistan. Lahore to Chakwal Distance is famously about 250 to 270 kilometers from Lahore. Many people make this journey explicitly for Places to Visit in Chakwal, which are many, historical and otherwise. The aerial distance from Islamabad is only 90 kilometers southwest.
The Chakwal District is situated in Pakistan's northern Punjab province's Dhanni Region of the Potohar. In the Chakwal district, Khes weaving is a traditional craft in addition to being known for manufacturing Zari shoes. The city of Chakwal Pakistan is possibly termed so after Chaudhry Chaku Khan, who was a Jammu native and founded Chakwal in 1525, during the reign of the Mughal emperor Zaheerudin Babur, according to the District Gazetteer Jhelum 1904. For many centuries, Chakwal district was a modest but significant town in Taluka Dhan Chaurasi. Chakwal district was designated the Tehsil Headquarter in 1881, at the height of the British period.
Chakwal city serves as the district headquarters and the tehsil's administrative center (a subdivision of the Chatwal district). Five Union councils make up the city of Chakwal, while 68 Union councils make up the Chakwal district. In 1985, the Chakwal was eventually given district status. In 1985, subdistrict Chakwal of district Jhelum, subdistrict Talagang of district Attock, and the police station Choa Saidan Shah was created from subdistrict Pind Dadan Khan of district Jhelum were combined to form Chakwal as a separate district of Rawalpindi.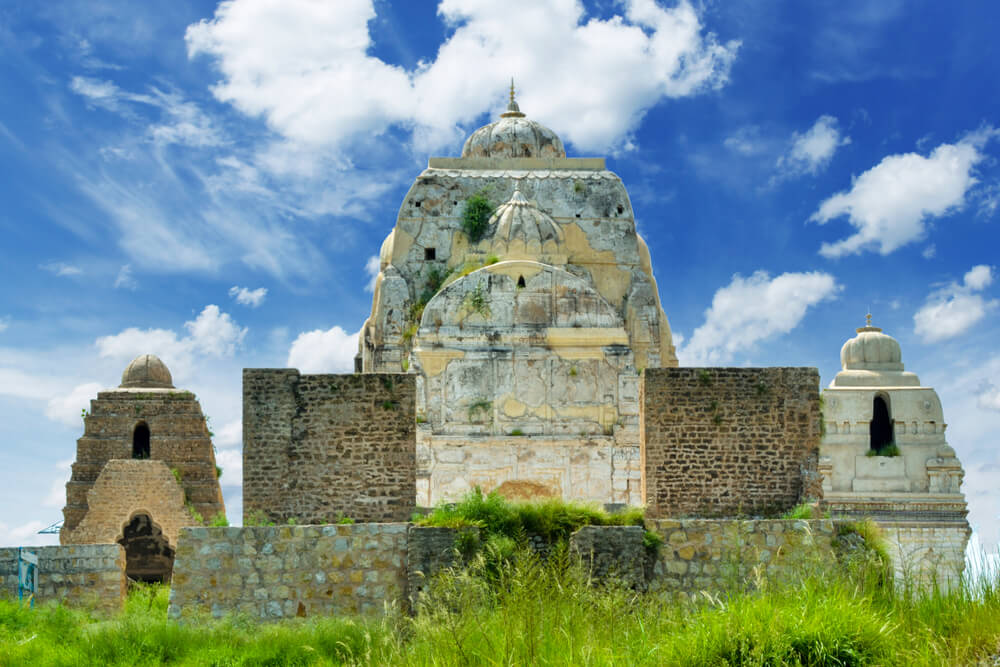 Chakwal is located in northern Punjab's Potohar region, near Dhani. Ancient Soan civilization originated in Chakwal and the surrounding territories and had a long history. The region's history extends back to the Maha-Bharat, a mythological era. Alexander the Great's legendary encounter with Raja Ambhi took place in Chakwal. The city serves as the regional district capital. Five tehsils comprise the Chakwal District: Kallar Kahar, Choa Saidan Shah, Chakwal, Talagang, and Lawa. Dogra Rajputs and Khokhar Rajputs ruled over this region for a significant portion of its early history.
Chakwal weather is similar to the climate of surrounding areas like the close vicinity territories of Islamabad and Lahore. The summer season begins its long months in April, and this intense heat lasts until October. The hottest months are May and June. In these two months, and sometimes in July, the temperature goes as high as 45 degrees. In winter, however, the Chatwal weather is moderately cold. People wear woolly clothes and take other necessary measures against the cold.
Chakwal History
Chakwal city has a more modern atmosphere despite being strongly affected by the village way of life. Another name for Chakwal is Military Valley. Chakwal is a particularly fascinating place because of its own culture and extensive history. Chakwal has a thriving culture, a long history, beautiful art, and a lavish setting. Chakwal still provides its tourists with distinctive scenery despite once being known as a picnic destination for the British Lords and the Mughal Dynasty. According to popular belief, the nobleman "Chako Khan" is where the city's name, "Chakwal," comes from.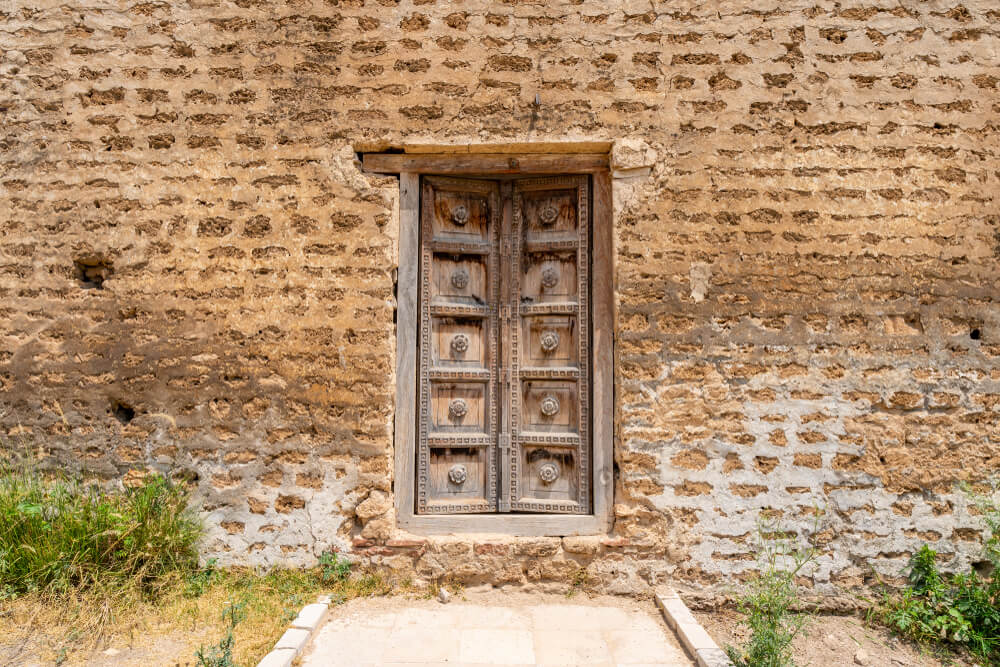 The Dogras and Khokhars ruled this area for a significant portion of its early history. Seven tribes, including the Awans, Waince, Mair Minhas, Khokhar, Bhatti, Mughal Kassar, and Kahut Quraish, settled in this area during the reign of the Mughul emperor Babar. Tourists should visit the famed temples-fort and medieval university surrounded by 100 temples built over 1000 years by the Hindu rajas, the Takht-e-Babri, Bagh-e-Safa, and Katas Raj Temples. The latter is particularly noteworthy. Hindus who travel here for worship hold a special place in their hearts for the famed temple of "Katas," Kitas is referenced in the Hindu holy book "Maha Bharat," written in 300 BC.
Chakwal Weather
The weather in Chakwal depends obviously on seasonal changes. The city is not the most northernmost place in the country of Pakistan. Still, it is partly close to northern Pakistan, located southwest of Islamabad at a distance of 90 kilometers. The weather in Chakwal varies significantly in summer and winter. In the winter, the weather is freezing, so much so that people fight against it with electrical heaters, woolly sweaters, and other garments.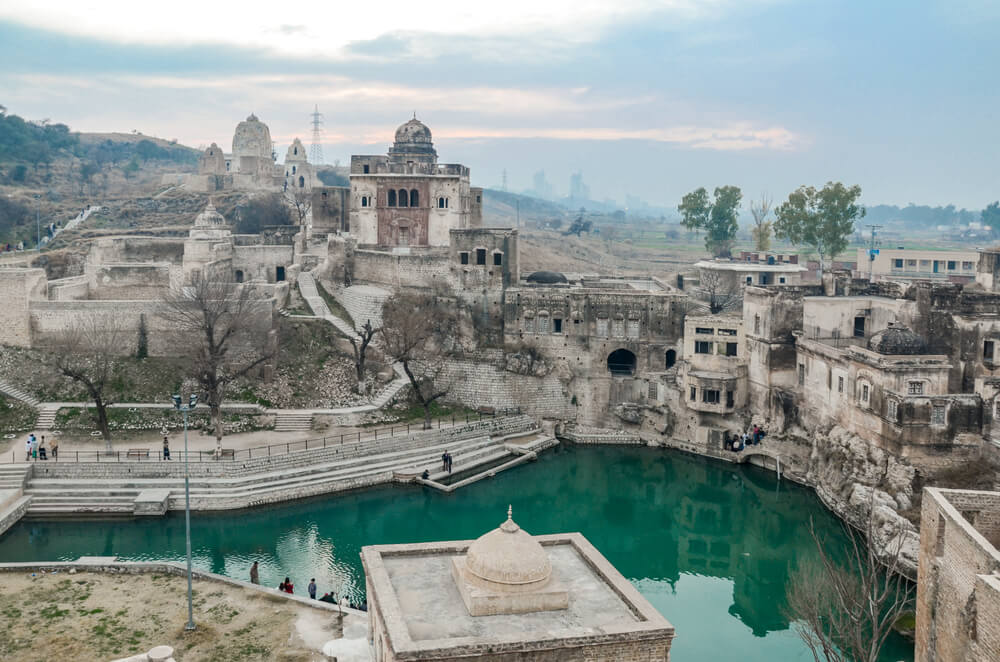 The usual forecast in winter months changes from 14 to 28 degrees, while the weather jumps from 30 to 40 degrees in summer. In May and June, the weather retains its constant intensity between 40 and 45 degrees, thus making it one of the hottest places on the earth.
Why is it Called Chakwal?
Chakwal is probably named after Chaudhry Chaku Khan, who was a Jammu native and founded Chakwal in 1525 during the reign of the Mughal emperor Zaheerudin Babur. This has been the commonly accepted historical view since 1904. For many centuries, Chakwal district was a modest but significant town in Taluka Dhan Chaurasi. Before the independence, the British used the place for many military or recreational activities, and some of the high-ranking lords used to make Chakwal a place of personal vacations.
What is Chakwal Famous for?
The city of Chakwal boasts a thriving culture, extensive history, beautiful art, and opulent surroundings. The region has a history of producing outstanding men like Colonel Muhammad Khan, Tabish Kamal, India's prime minister Manmohan Singh, and many more well-known figures. It was once famous as a picnic area for the Mughal Empire and British Lords.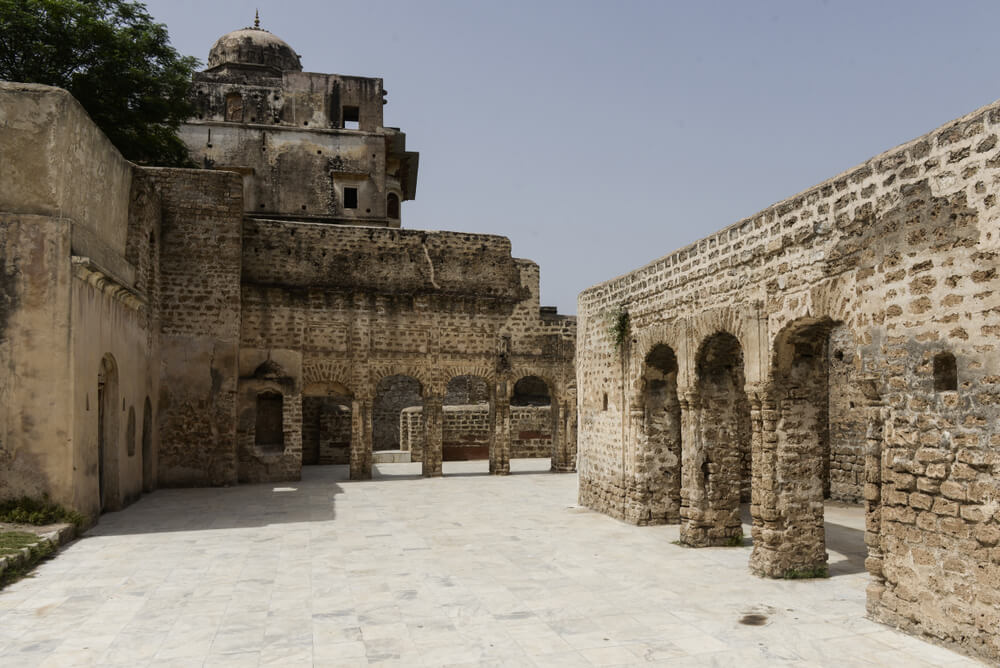 The dialect of Dhani spoken by the Saraiki people in Chakwal is their primary language. A blend of Pothohari (30%), Saraiki (90%), and Hindi (50%) makes up Chakwal's Saraiki (Dhani). Languages embraced one another as individuals of various cultures came together. Besides these magnificent cultural aspects, Chakwal is famous for its monuments, temples, historical sites, and other important tourist attractions.
Why is Chakwal Called the Land of the Army?
Due to the large number of residents of Chakwal who serve in the army and other armed forces, Chakwal is famously known as the land of honor or army people. Lance Havaldar Laal Khan, who received the Tamgha-i-Jurat (Baloch Regiment), TJ, in 1958, is one of the most notable individuals who continued to influence other people. Hence, Chakwal gradually became known as the land of the army. He was originally from the village of Sardhi before moving to 25 Pull Town in Shorkot City.
When is the Best Time to Visit Chakwal?
Depending on your subjective preferences or timings, you can visit Chakwal any time of the year. Most interstate people visit Chakwal for scholarly, educational, or tourism reasons. The people visiting are attracted by the great historical sites of Chakwal, it's cultural past, and ancient roots, which lead back to 300 BC and are a great attraction for Hindu people. Many visit temples as old as 2400 years old to admire the remnants of the great ancient architecture and appreciate the relics of dead cultures and traditions. So the choice is entirely yours if you like to travel in summer or winter. You will always find other people here who come to visit daily.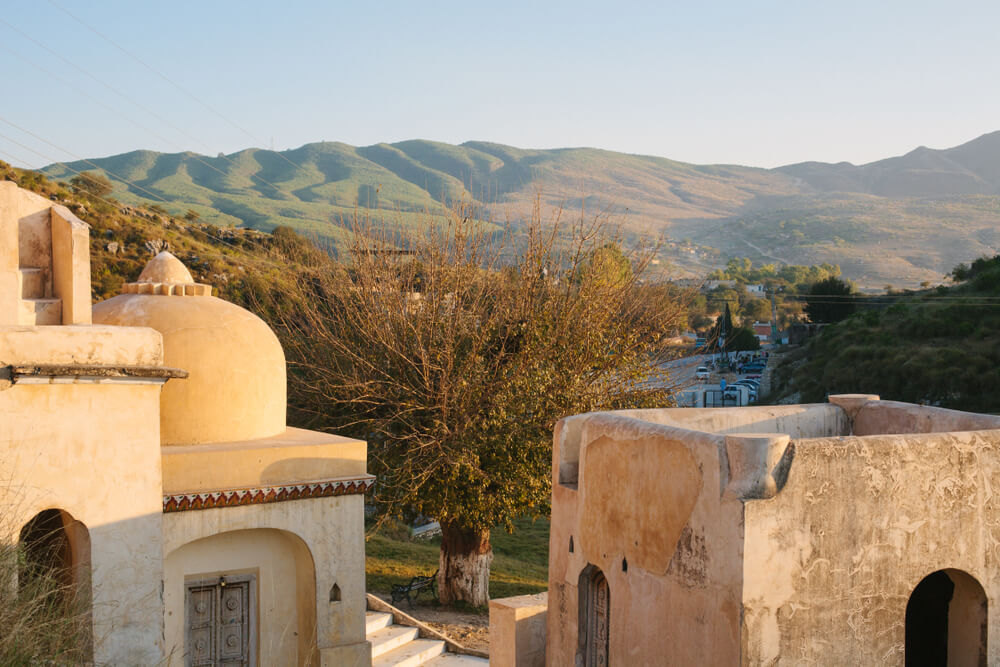 Places to Visit in Chakwal
Among the many places visited with great enthusiasm regularly, the most notable and revered are as follows:
Kallar Kahar
Along the M2 highway, Kallar Kahar is a Tehsil and popular tourist spot around 25 miles from Chakwal. Its most notable features are a saltwater lake, peacocks, loquat gardens, and beautiful weather. For the neighboring communities, it is a trendy tourist destination. A theme park on the lake's bank is another excellent attraction for locals and travelers. The location of the theme park does not affect the number of visitors negatively but positively.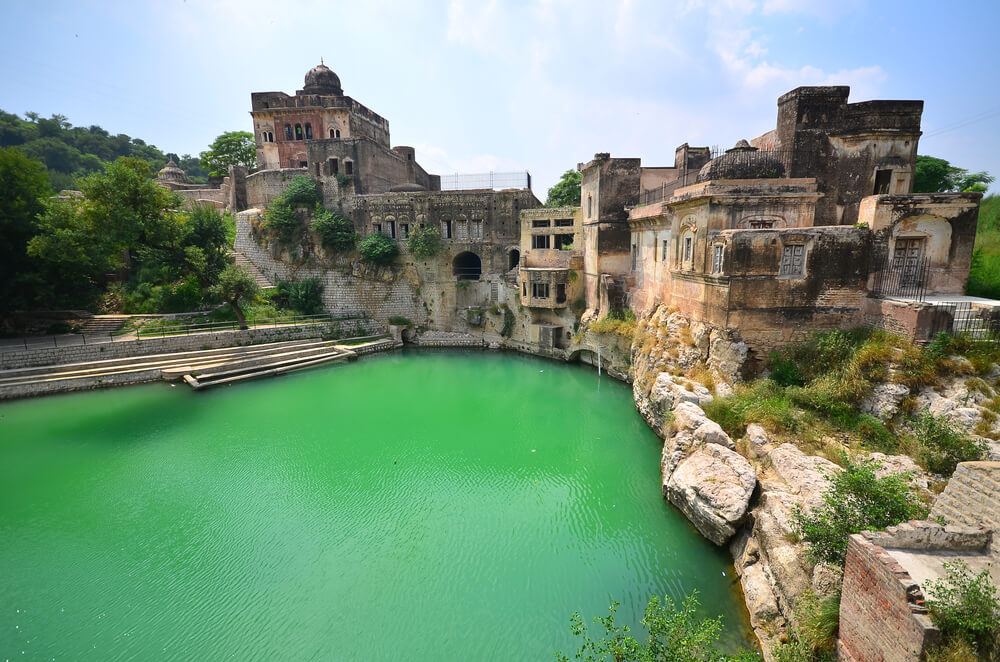 The people visiting this place are directly or indirectly attracted to the theme park. The town has a lot of additional attractions. The Takht-e-Babri is a flat stone stage constructed for Emperor Babar to address his army while traveling to Delhi. A garden known as Bagh-e-Safa is credited to Babar. Baber described Kallar Kahar as a "beautiful spot with good air," in his own words. One of the best attractions near kallar kahar is swaik lake.
Swaik Lake
Leaving the general vicinity of Kallar Kahar, you will spot the Khandowa (Swaik) Lake sign. You can ask for directions or find them on the map. Nevertheless, It is only six kilometers from Kallar Kahar, followed by a four-kilometer drive and a 15-minute walk through the forest. Ten kilometers away from Tehsil Kallar Kahar in the Chakwal District is a lake known as Swaik Lake or Khandoa Lake. Along the highway, 30 kilometers southwest of Chakwal. The lake can be visited at any time. People come here to take pictures, bathe or swim, do picnics or barbeques, etc. This lake is a beautiful, must-see spot with crystal-clear water. Its location makes it evermore enthralling, surrounded by rich plant life and beautiful trees. The presence of the lake amid this natural beauty all the more enchants the viewer.
Malot Fort
Malot fort is another great tourist spot in Chakwal. The Malot fort is located approximately 15 kilometers west of Katas. The historical fort, built around 980 AD and now about 1100 years old, is situated on a hilltop. It is rumored that the final Hindu Shahi Raja Mal converted to Islam. The town and fort of Malot once had an area larger than 5 square kilometers. These two Hindu temples are magnificent examples of prehistoric Kashmiri architecture.
The Malot temples, constructed from the local salt range mountains' red sandstones, are situated close to Choi village on the route to Malot village. The road connects to the main Kallar Kahar road at Karuli Chowk, where it heads towards Malot via the Pakistan Cement Factory, Choi Village, and coal mines. It is located in the east, 12 kilometers from Kallar Kahar.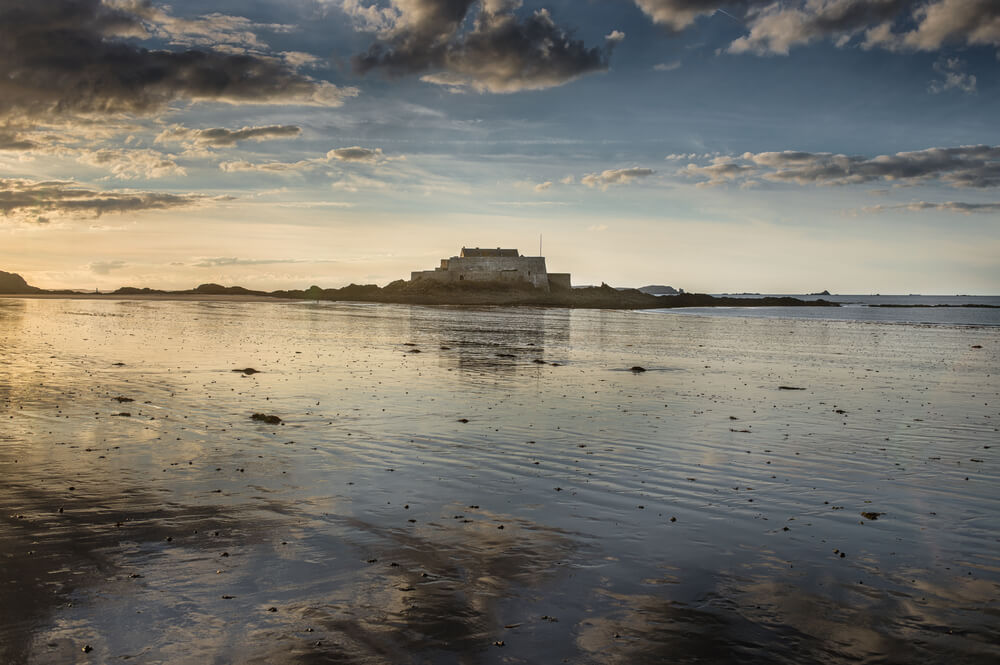 The name is derived from MalDev or Malu, a Malay king. Since they held the view that the title of Malik was given to someone who accepted annexation by the Muslim King of Delhi even though, in exchange, Malik enjoyed the free status with complete sovereignty in the assigned area. The Rajput history claims that the name Malot comes from the word Malik-Kot. The travelogue "Tuzk-e-Babri" by Mughal King Baber attests to the historical process of the etymology of Malik-Kot, Mal-Kot, and then Malot, which is how it is known today.
Neela Wahn Waterfall
A short, strenuous hike leads to Neela Wahn in the area between Soon Valley and Kallar Kahar. Neela is an Urdu term that means blue, and Wahn means a pond. Therefore the name itself is a good representation of what the terminology delivers. Because the crystal-clear, azure waters represent purity, the locals refer to it as Chashma Aab-e-Hayat. The picturesque backdrop of hills and rugged terrain surrounded by a lush green landscape close to the Salt Range will revive you physically and mentally. It is one of the most visited waterfalls in summer; people still see it in winter to take pictures.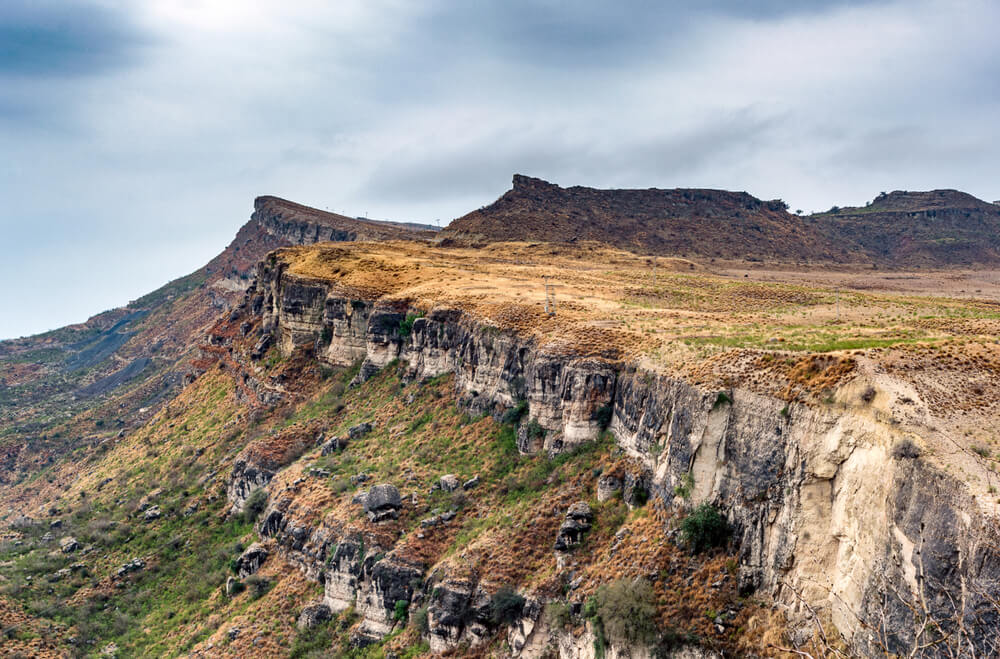 Neela Wahn is a remote tourist site set away among the mountains, so be ready to do some trekking. To get to Neela Wahn valley, you must travel along a stony, uneven, and occasionally bumpy trail. Spend money on high-quality sneakers for the trip. The path will lead you to a forest, where you must climb a hill to see the thrilling picnic location of Neela Wahn Lake. The waterfall adds to the already beautiful majesty of this scenic location. In Chakwal, this waterfall is one of the many great tourist spots.
Katas Raj Temples
A Hindu temple called Katasraj Mandir often referred to as Katas Temple, is located in Katas village, close to Choa Saidanshah, about 40 kilometers from Chakwal city in Punjab, Pakistan. The temple is devoted to their lord Shiva and dates back to the Hindu Shahi dynasties between 615 and 950 CE. Hindu mythology holds that this temple's foundation was erected by Krishna, who also placed a Shiva ling there. The temple contains a holy pond. A Brahmanical legend states that Shiva's tears of sorrow created the pond upon the passing of his wife, Sati. Hindu pilgrims take a dip in the pool to ask for pardon.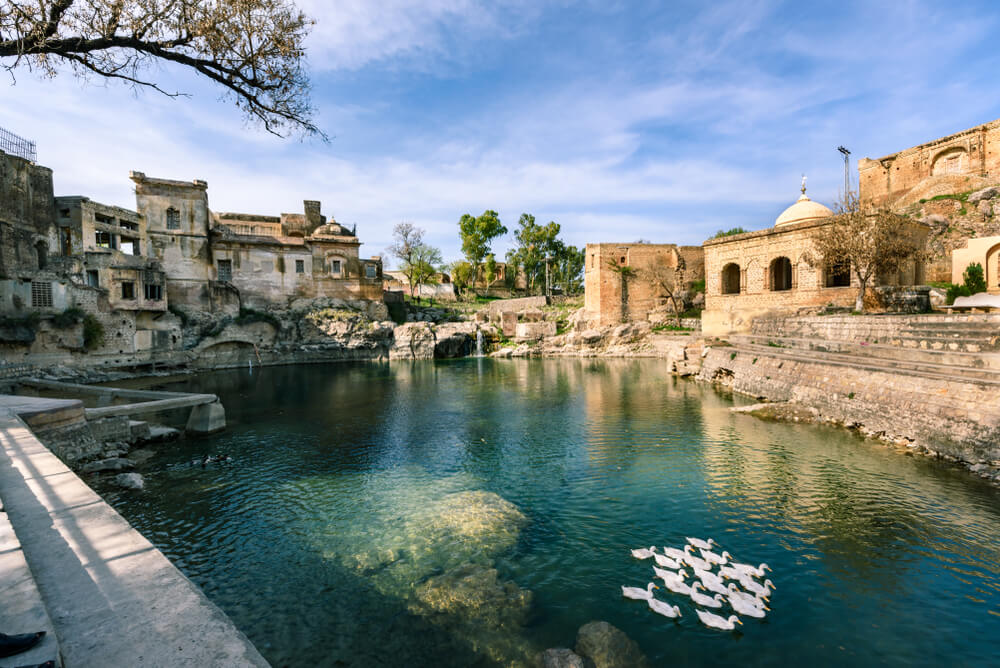 Initially, the location—Satghara, which is Sanskrit for "seven houses"—housed seven little old temples and a Buddhist stupa. Of the seven temples, only five are still standing today. It is regarded as the most significant Hindu pilgrimage place in Pakistan, and both domestic and international Hindu visitors come in great numbers. The Pakistani government will propose the temple as a World Heritage Site.
Chinji National Park
The Baluchistan xeric woodlands ecoregion includes the Chinji National Park, which features the biomes of deserts, and xeric woods, protected under the worldwide fund for nature. The region is known for its subtropical vegetation, which includes numerous significant plant species. The Urial, Golden Jackal, Bengal Fox, Indian Wolf, and Indian Pangolin are a few of the creatures found here. Grey francolin and Common wood pigeon are two examples of game birds who see their home here safely.
Established in 1987, Chinji National Park (often called Chinji) is a protected area of IUCN, a national park, and is situated in Talagang Tehsil, Chakwal District, Punjab, Pakistan. It encompasses an entire region of about 130 kilometers south of Islamabad. Adjacent to the famous Salt Range is where you'll find Chinji National Park.
Dhok Talian Dam
Twenty kilometers from Chakwal District in Punjab, Pakistan, you can find Dhok Tahlian Dam. The famous dam is situated close to Dhok Tahlian, where it gets its name. The dam has a great reservoir capacity of 1,938,000 m3 (1,571 acre-ft) and is 83.45 feet (25 meters) high. These scales make it a great attraction site; people can spot it from afar while traveling.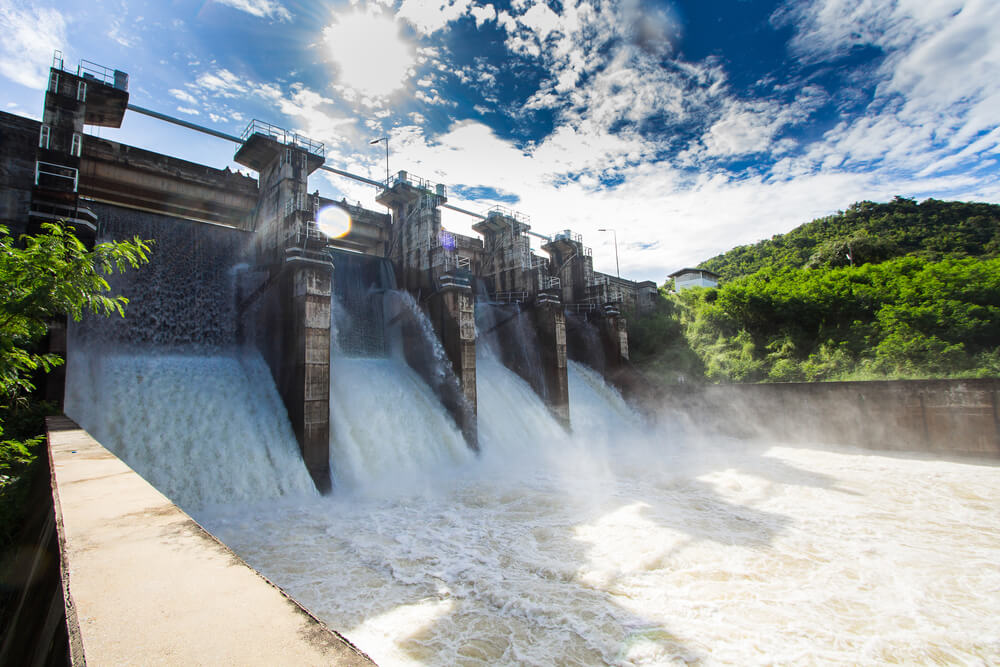 The dam cost PKR 20.13 million to build and was finished in 2001. The gross command area of the reservoir is 323.88 km2 (80,032 acres). People come to take pictures of the dam, being so enthralled by the beautiful and captivating scenery that it represents.
Dharavi Dam
The Pakistani province of Punjab has the village of Dharavi. A little river called "Dharab" flows alongside and bears the village's name. It is a Soan River tributary that empties into the Indus River at a distance of roughly 15 km (9.3 mi) from the settlement of the Balkasar Motorway interchange in the district and tehsil of Chakwal. The M2 highway crosses this river on its way from Lahore to Islamabad. On this river, a water reservoir was built. The Dharavi Dam, which is supposed to be the most extensive water reservoir in the area, has a storage capacity of 37,000 acre-feet of water. However, it might not be helpful since the higher-altitude regions were intended to irrigate. The technological concerns were brought up from the project's inception, but they went unresolved, and the project was finished in 2009. When the project is complete, it can irrigate around 6400 acres of land, representing an excellent promise for the people. The dam water catalyzes the manual irrigating worries of the people and gives them great relief.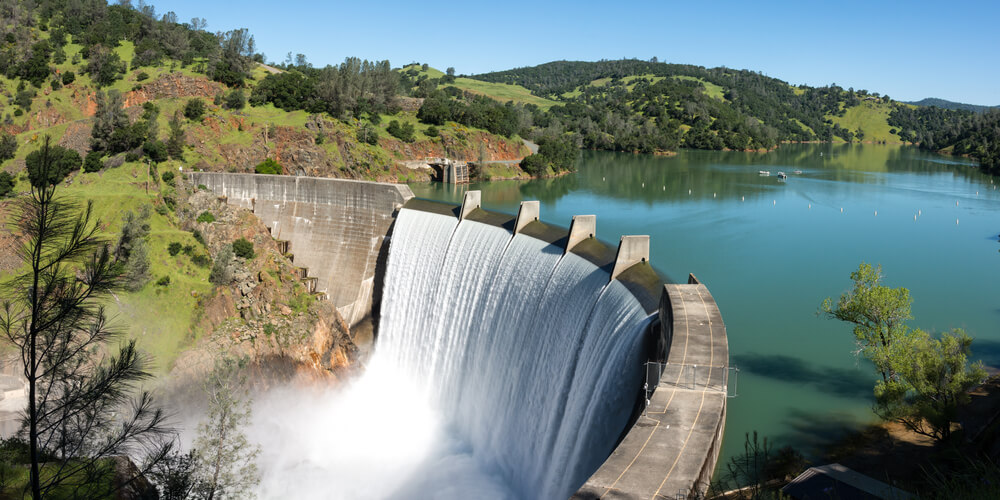 Many people visit the dam because they know its significance, and the vastness of the water, the thrill, and the beautiful calm scenes attract those who are not yet aware of this project. The site itself is respected and visited by many people from surrounding areas.
Things to Do at Chakwal
Among the many things available for personal and physical enjoyment, a few noteworthy ones include water sports, camping, mountaineering & trekking. The area of Chakwal is thoroughly encompassed with different sorts of vegetation, hills, and rocks, which make the area an excellent place for trekking. Tourists enjoy hiking and mountaineering here with their friends and families, camping, and water sports in the great lakes and ponds of Chakwal.
How to Reach Chakwal?
It will take you two hours on a family vehicle to get to Chakwal from the capital. From Rawalpindi or Islamabad, many people travel by train, which is how you can get there earlier. But personal transport is more comfortable than public transport; to cover 130 kilometers, you will need to travel for about 2 hours, depending on your speed.
Facilities in Chakwal
Chakwal takes care of visitors and locals alike; locals have opened up many facilities to help accommodate visitors. The restaurants and eateries in Chakwal have renowned in other parts of the country. The healthcare facilities in Chakwal have also significantly improved in the past few years, along with medical staff and education. Many people visit the markets in Chakwal outside of Chakwal. People come here to buy their favorite fruits grown in Pakistan, garments, etc. Since the increased tourism, the government has also paid extra attention to security in Chakwal.
Top Hotels in Chakwal
The top hotels in Chakwal are as follows:
Al-Mukhtar Royal Palace
Escape Hotel
Hotel Grand Imperial
Islamabad Guest House Chakwal
Modern Tourist Hotel
Lahore to Chakwal Distance
The distance from the central city of Lahore to Chakwal is 288 km, and it takes about 4 hours to get here.
Islamabad to Chakwal Distance
The ride from Islamabad to Chakwal takes 2 hours and is about 130 kilometers.
Chakwal Location
Chakwal is situated 270 kilometers from Lahore, the province capital, and 90 kilometers from Islamabad, the federal capital. The Islamabad International Airport and the Lahore International Airport are the closest.
FAQs
Which language do Chakwal People speak?
Most people speak Punjabi, and some speak Pashto, but everyone understands and can effectively speak Urdu.
What is the old name of Chakwal?
Before being named Chakwal after Chaudhry Chaku Khan, the former name of Chakwal was not well known.
Is Chakwal a hilly area?
Yes, Chakwal is a hilly area.
Is Chakwal a district of Rawalpindi?
Yes, Chakwal is an independent district of Rawalpindi.
Conclusion
Chakwal is famous for many things, from its cultural significance to its various essential manufacturing products, which have earned great national and international importance. The primary industry of Chakwal is agriculture. Oranges of a worldwide grade, wheat, barley, sugarcane, and several other fruits and vegetables, are produced in Chakwal. The effectiveness of numerous international cement businesses in addressing environmental challenges is up for debate. It is an important place for all of Pakistan, and Pakistanis should visit Chakwal to learn more about it.