Toli Peer – Ideal for a Perfect Day Out
Everyone has their wish list ready. Remember to add Toli Peer to your list. Toli Peer Rawalakot presents a beautiful view of nature. It has an incredible view from the hills' top and breathtaking winter snowfall.
This hilltop area in Tehsil Rawalakot in the Poonch District of Azad Kashmir has the highest mountainous location in the northeastern region of Rawalakot. You will experience beauty and peace everywhere. You can do many things while staying at Toli Peer Azad Kashmir. In this blog, you can find every detail about the most beautiful place of Azad Kashmir.
All about Toli Peer Pakistan
Toli Peer, also known as ToliPeer, Toli Pir, Tuli Pir, or Toli Peer, is situated in the Poonch District of Azad Kashmir in Tehsil Rawalakot. It is a hill station, and its approximate elevation is about 8800 ft above sea level. The drive from Rawalakot in Azad Kashmir is about 30 kilometers and 120 minutes. It is the point of origin of three various mountain ridges. Suppose you are a nature lover and want to spend time in a place where you find greenery, peace, and beautiful things in your surroundings. Toli Peer Pakistan is the place you should visit.
It is said to be the most attractive and eye-catching point in Rawalakot. With lush meadowland views, you can have an entire photography session, and you will be amazed after seeing the result. Everything is perfect here, from the snow-covered mountains to colorful flowers and a blanket of greenery everywhere.
Here you can enjoy many different things, including Camping, Hiking, Horse Riding, Cycling, Walking towards mountains, and enjoying the beautiful view. You can also read your favorite book or watch how beautiful this place is.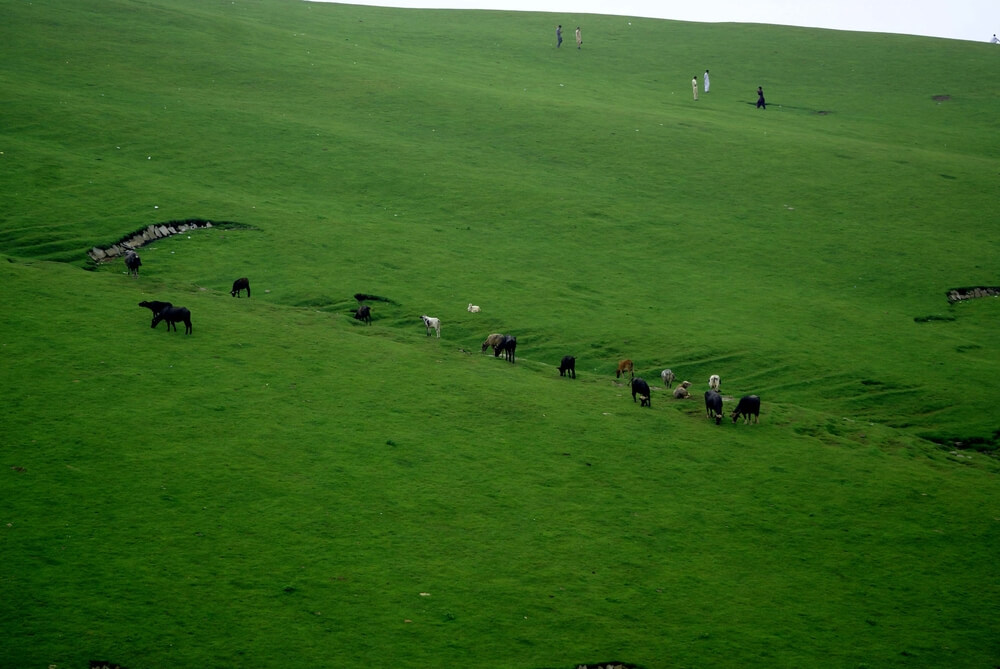 You can do many things, and this blog explains those things in detail.
The best part of visiting here is that it gets a lot of winter snow. You can see the after-effects of snowfall there. It would be a good decision if you love camping and want to do it here. The route to Toli Peer Azad Kashmir is a single track with many bends and blind corners. The trails must be appropriately managed, but the journey is also scenic. It also has a broad selection of guesthouses, hotels, and motels located at the best location.
You can also enjoy the view from your hotel's window. Toli Peer Pakistan is an ideal place to have a family picnic.
Toli Peer Weather
The place is mainly covered with heavy winter snow, so it is recommended to avoid visiting it during winter. You will need to do some walking once you reach the peak. The mountain top in summer is green and offers a great view. So, the best time to visit is summer. The area of this place gets colder from October to March, and it is also suggested to avoid driving during rainy days.
Why is it Called Toli Peer?
Toli Peer hill station is named after a saint, and his shrine monuments are located at the top of the mountain. It is a place that gives calm and peace to everyone visiting. This area always gives a cooling effect, even in summer. This place is surprising for everyone visiting it for the first time.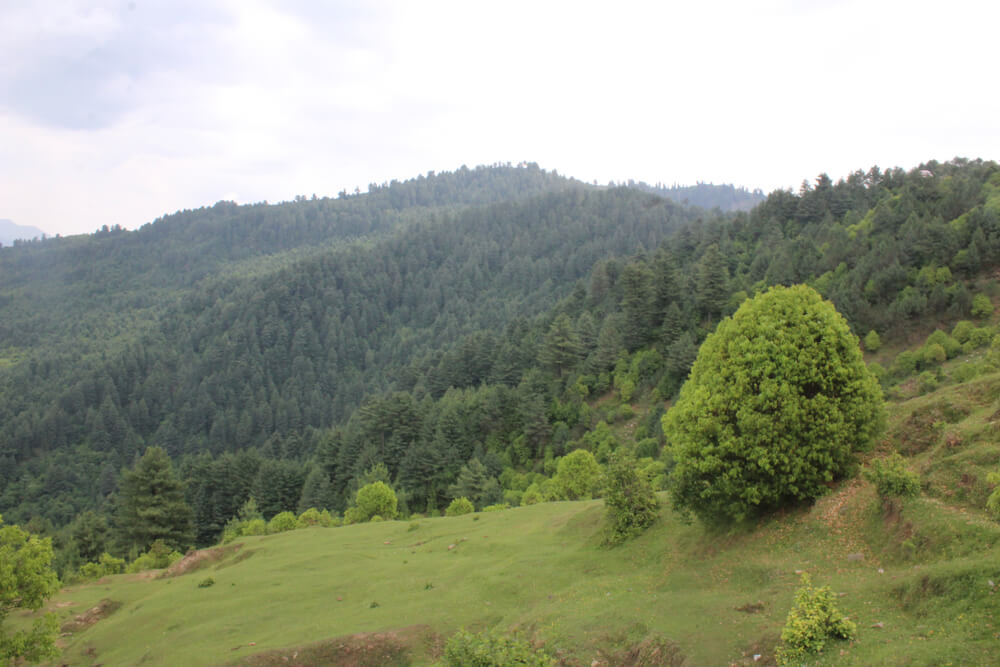 When to Visit Toli Peer?
Toli Peer is a place that is mainly covered with snow, and this place can not be accessible in winter. If you plan to visit, always visit this place in the summer. The weather during summer is pleasant, but it gets colder from October through March.
Toli Peer National Park
Toli Pir Azad Kashmir also consists of a National Park founded in 2005. It covers almost 12,466 acres. The park is filled with natural colors and greenery. Everything there is only natural beauty and nothing artificial. Punjab Mastan Park, which comprises many tourist sites like Pir Kanthi, Ganga Peak, Haji Peer Pass, Lasdana, and Share Dhara, also starts here. A planned tourism route and the heights of these parks will revolutionize tourism in Azad Kashmir. They will also help attract more tourists than this place usually has.
What to Pack for a Toli Peer Visit?
To visit this fabulous place you need to carry some sweaters or warm clothes even though you see it in summer. This place is totally for those who love winters and enjoy this season. The surroundings and atmosphere will give you a look at awesome things. Also, remember to click as many pictures as possible because Toli Peer Pakistan resembles heaven, so you should have a camera and charging devices. Bring your camping materials, hiking shoes, and first aid box to maximize your adventure.
Toli Peer Attractions
Toli Peer Rawalakot consists of many things that attract everyone. Those things include mountains, beautiful resorts, amazing views, the national park of Toli Peer, lush green meadows, breathtaking nearby locations, and various restaurants. All such things become an attraction to everyone who visits this place. A tourist's rest spot on the way is a place to capture pictures with a breathtaking view. You are touring this place on foot, at least as far as the top, and you see the white clouds like in heaven surrounding it.
Islamabad to Toli Peer Distance
Once you reach Islamabad, the distance between Islamabad and Toli Peer Rawalakot is about 150 kilometers. If you drive from Islamabad, it takes 6 hours to get there.
The overall route to Kahuta is plain and trouble-free. But as you progress, you may find some problematic trails and rough paths. Traveling in a well-maintained vehicle would be best to avoid any troublesome situations.
Location of Toli Peer
Toli Peer Pakistan is situated in the Poonch District of Azad Kashmir. The hilltop is in the northeastern corner of Rawalakot Tehsil at 2,666m above sea level and is almost 30 kilometers from Rawalakot. It will take 6 hours to get there if you come from Islamabad.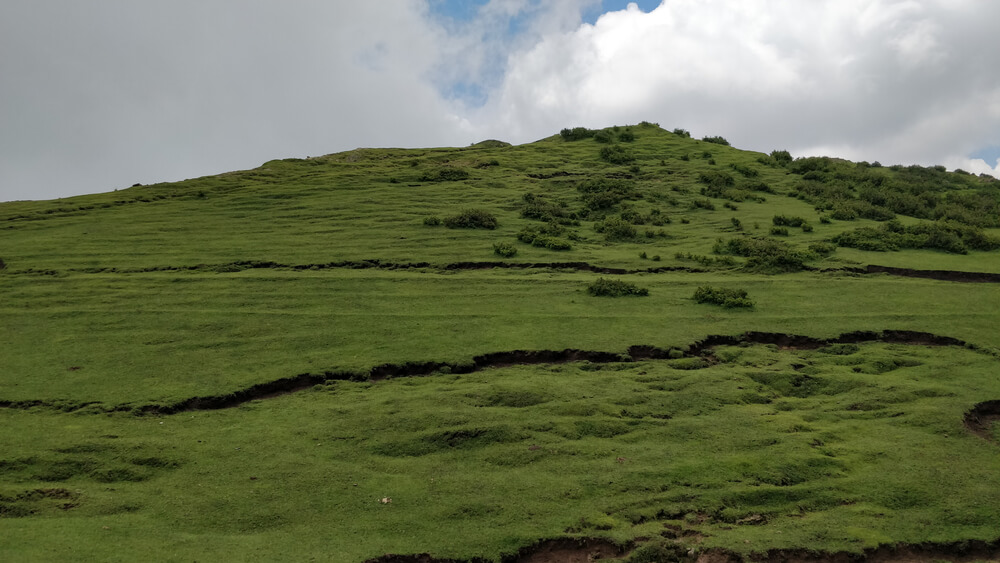 Things to Do at Toli Peer Pakistan
To be amazed by beautiful scenes, you should visit Toli Peer Azad Kashmir. You can see some places and enjoy the best time there. You can never feel bored or exhausted when you visit this place because it has everything through which you will be engaged. The areas which you can see while staying at Toli Peer include:
Ganga Choti
Banjosa Lake
National Park of Toli Peer
Ganga Choti
Ganga Choti is a part of the Pir Panjal Range of Mountains at 9,989 feet. The name of this Choti Ganga was given by local Hindus who lived there before the partition. The peak of this Choti is not accessible by jeep. One needs to spend days getting there. The path is relatively easy during summer, and this place is good for native backpackers.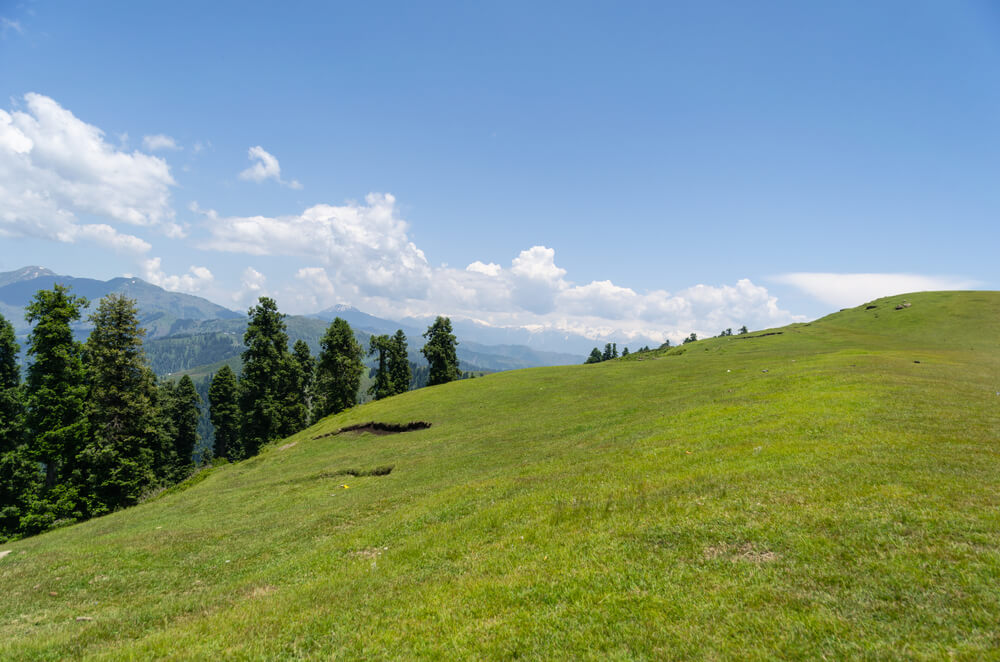 Banjosa Lake
Banjosa Lake is located within the valley. It is the most famous destination for tourists. This beautiful lake is surrounded by a range of green mountains and trees, providing visitors with an unforgettable vista. Hotels, rest houses, and resorts are built here in large numbers.
National Park of Toli Peer
Toli Peer, Pakistan, also has a beautiful National Park. The surroundings have many territories, which is why it is designated as a park by the administration of Azad Kashmir. Due to this and other locations, Tolipir is considered a tourism revolution in Azad Jammu and Kashmir.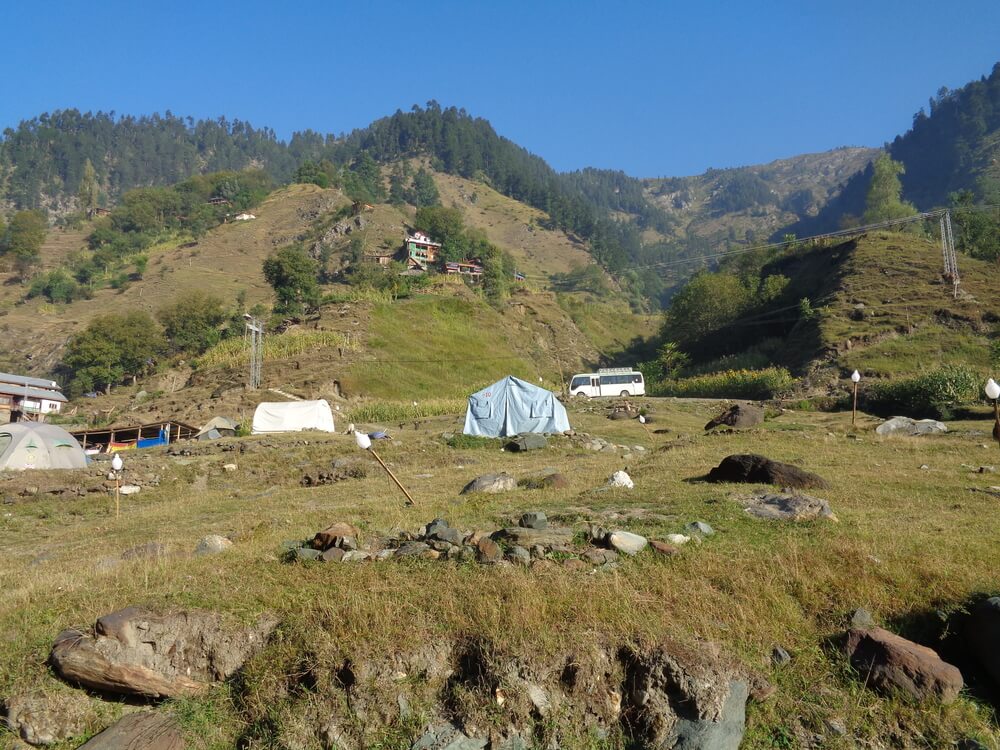 How to Reach Toli Peer?
It is located in Azad Kashmir, and you can go there by passenger bus or RV. If your vehicle is old or in poor condition, avoid traveling t. The road is quite dangerous and wavy, and it might be difficult for you to get there safely. Therefore, to avoid inconvenience, it is better to go there by local bus. Do not worry. You can quickly get there, but you must take care of the routes and roads while going to Toli Peer Azad Kashmir.
Facilities at Toli Peer
At first, once you reach there, the resort or hotel provides fully furnished rooms along with all essentials you need. Fresh food items and markets in Toli Peer, Pakistan, are also reasonably priced. Internet or sim card services are also available to facilitate everyone. It would help if you were okay with how you can contact everyone. Once you enter this place, you will forget all your worries and enjoy quality time there.
Lush Green Meadows
Toli Peer is beautiful, and its beauty enhances in the summer season. The lush green meadows and mountains give visitors an astonishing view. The greenery and trees around the hills look like something you have never seen before. Are you a nature lover? Then you should come and see the beauty of this place by yourself.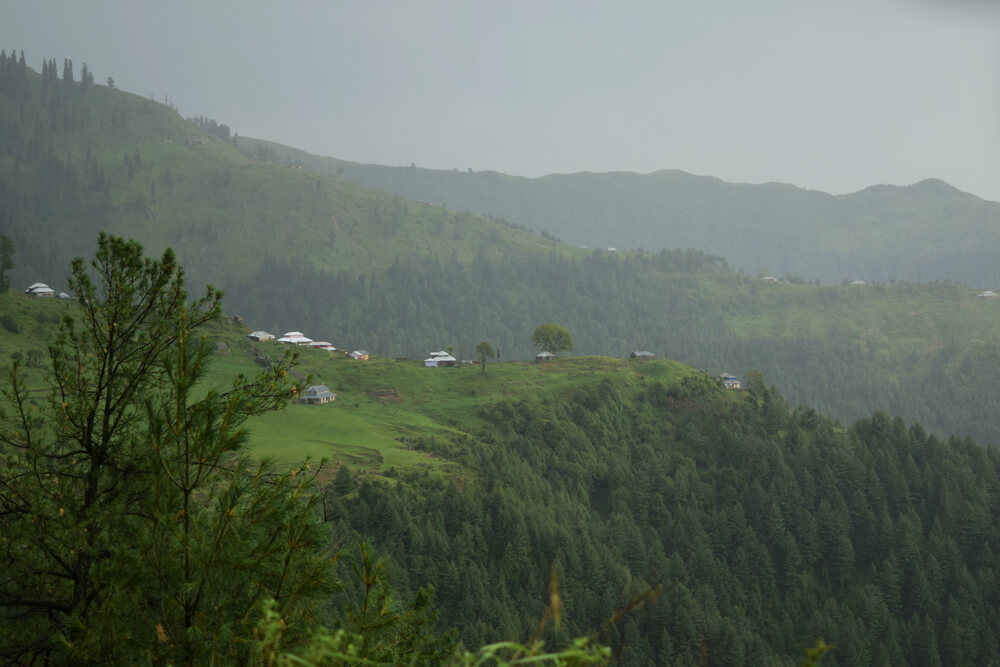 Mesmerizing White Clouds at Toli Peer's Top
You can not ignore the bedspread of white clouds. Amazingly spread on the sky and giving a breathtaking view. It captures the attention of everyone when they reach the top of the hill station. With all of the above, this place is perfect for your beautiful pictures.
The Toli Peer Darbar
Toli Peer Darbar is located at the top of the hill. The building is made of stones, and it is designed. The essential building is named after the saint who stayed there. This place is not considered religious but more of a picnic point to enjoy the best time with family and friends. This Darbar is a place you should look at when you reach the top of the hill.
An Amazing Poonch River from Toli Peer's Top
The crystal clear Poonch River can easily be seen from the top of the mountain, and the water flows smoothly and steadily, which everyone loves. You can only find tranquility there. You will be amazed by seeing the river waves with pin-drop silence.
Hiking Towards Toli Peer Top
Get your hiking shoes ready when you plan to visit Toli Peer Rawalakot. This hilltop station is the best place to go hiking and get a chance to view heaven on earth. Mountains are covered with a white blanket, and a sheet of green grass is spread everywhere. This place has everything: camping, hiking, horse riding, and enjoying nature.
Horse Riding to Reach Toli Peer Top
You can enjoy horse riding and reach the top of Toli Peer Azad Kashmir. Tolipir is among the top ten places to visit in Azad Kashmir. A wonderful place with beautiful hills and grassland is what you will see at the top.
Camping at Toli Peer Top
If you are searching for a place to go camping, this is here to rescue your plans. To reach the top of Toli Peer Pakistan, you will need 30 to 45 minutes. After getting there, you can enjoy camping there. If you plan to go camping there, bring your campsite with you. The time you spend, there will be memorable and incredible.
Tuck Shops and Tea Stalls
There are a few little snack shops where you may get a cup of tea, chicken karahi, noodles, and many other things. The tuck shops are also located in Toli Peer to munch on some snacks and fresh drinks. As the weather is always chill and pleasant, most shops offer a cup of tea at a reasonable price.
Mini Restaurants
After reaching Toli Peer Rawalakot, it is a must to have a good meal. It consists of mini-restaurants that offer good food to everyone visiting such a beautiful place. The locals of this place are also very humble and friendly. Those restaurants include: Super Store and Restaurant, Toli Peer View Guest House and restaurant, and many such excellent restaurants are there to satisfy your cravings.
Toli Peer Restaurants and Hotels
Toli Peer is the most famous place with various restaurants and hotels. These nearby and reachable hotels include:
Pearl International Hotel and Restaurant
The view from Pearl International Hotel and Restaurant is beautiful enough to make it a stunning place for tourists. This hotel consists of neat and clean rooms, and two types of rooms are available here. This hotel has a standard twin room and a standard double room. If you are concerned about the cost of this hotel, rest assured, it is worth it.
Heaven Dream Guest House
Heaven Dream Guest House is perfect for you if you travel with a group of three or four persons. Comfortable rooms with a lot of luxuries are there to accommodate you. The services of this hotel are also up to the mark. You can easily rest and feel comfortable while staying here.
Dream Valley Resort
Another unique and beautiful site to stay in Rawalakot is Dream Valley Resort. It has a fantastic garden view and a balcony in every room. You can sit on the terrace with a cup of tea and a beautiful view in front of your eyes. Dream Valley Resort is called the perfect tea time place.
Valley Inn Hotel Bhag
This hotel is located in a gorgeous place in Bagh. Valley Inn Hotel Bagh is considered the most luxurious hotel as the front-facing rooms provide access to a garden and terrace. They also offer a continental breakfast and the best services to their guests.
Conclusion
When you feel like you need a holiday and have decided to plan a trip, then Toli Peer Pakistan is the best place to visit and enjoy your time there. You can find everything to feel relaxed and enjoy. Toli Peer Azad Kashmir automatically attracts everyone towards itself. The beauty of this place is worth visiting.
FAQS
How much is the height of Toli Peer?
Toli Peer Rawalakot is 8800 ft above sea level. The beauty of this hill can easily be seen when you reach the top.
How much is the distance to reach Toli Peer from Rawalakot?
The Toli Peer is 30 kilometers or 120 minutes from Rawalakot, and you can reach it by vehicle or local transport.