Taobat – The Beautiful Valley In Neelum
Update your bucket list and add Taobat to it. Taobat is a gem of Azad Kashmir. After visiting such a fantastic place and the outstanding atmosphere, you will be amazed. The rosy sunset and misty mornings will illuminate your soul with peace.
Taobat is a village in the Tehsil of Sharda, Neelum valley Azad Kashmir. The beauty of this town is at its peak. There are many reasons why Taobat should be your first visiting priority, and in this article, you can find a lot of such reasons.
All about Taobat Valley
Pakistan has God's gift of snow-covered mountains, beautiful shores, and majestic deserts. These are the places that force you to adore the fascinating natural beauty of Pakistan. Azad Kashmir is considered a place full of mesmeric areas. In such places, Taobat Neelum Valley is a place filled with beauty and an enchanting atmosphere. Toa Bat is a village located in Sharda Tehsil in Neelum Valley. It is located about 200 kilometers from Muzafrabad and 39 kilometers from Kel. Taobat is the final station in Neelum Valley, which streams to the Pakistan border. Reaching Taobat from Kel takes almost 3 hours, and then when you travel to Taobat, you will also experience other beautiful places like Halmat, Janawai, and Sardari. Tao butt is also one of the most visited tourist spots because it engages others with its astonishing view.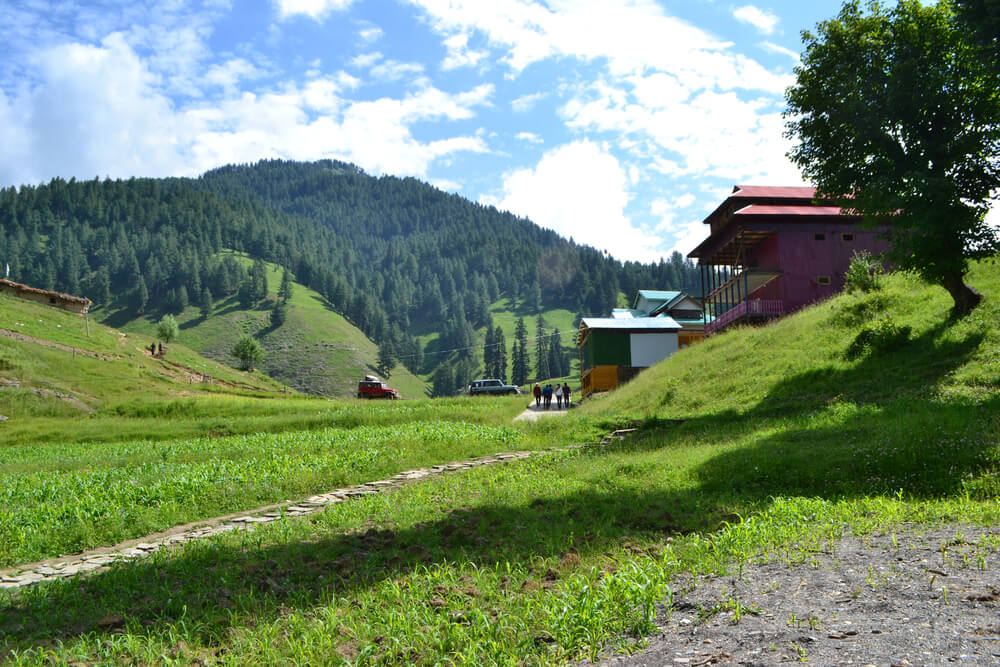 Location of Taobat Azad Kashmir
Taobat is a village in Sharda Tehsil in Neelum Valley, Azad Kashmir. It is only 39 kilometers away from Kel. The village is also located between India and Pakistan, the last spot of Azad Kashmir.
Taobat Weather
Taobat weather is primarily low. In the warmest month, July, the weather in Taobat reaches nearly 26 degrees Celsius. In winter, the average high temperature in January, and the weather drops to 3.8 degrees Celsius. Taobat valley is filled with greenery, mountains, and lakes, so the weather remains calm all year round.
When to visit Taobat, Neelum Valley
If you want to explore the Taobat Neelum Valley, you should visit it between April and October. This time will be the best as the weather will be moderate, and you can fully enjoy your stay there. This place is also great for hiking if you want to do that too. The best time starts from mid of July till the mid of September.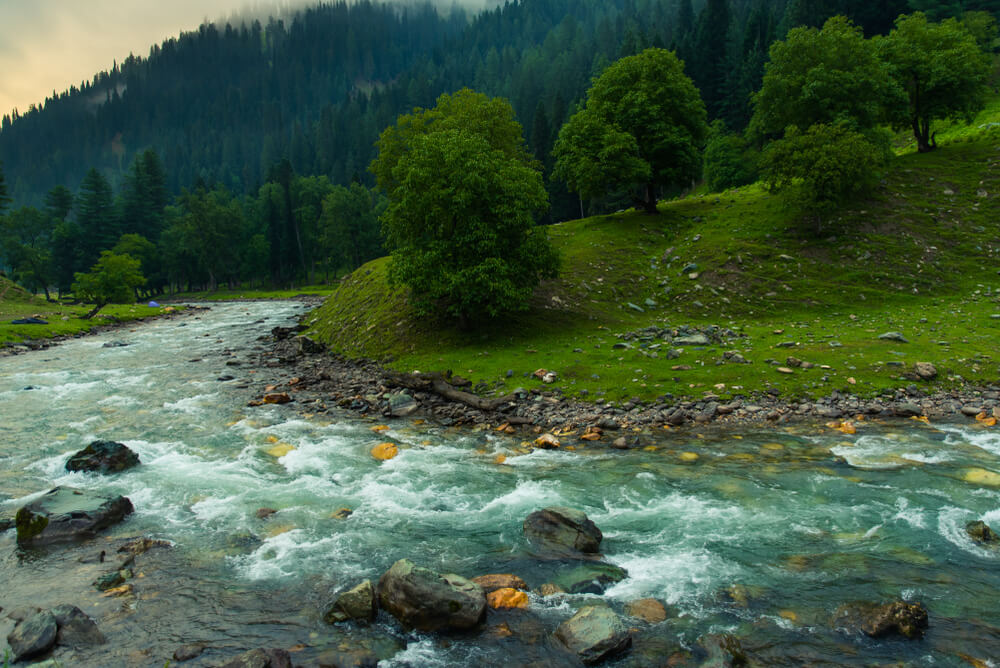 Heaven in Azad Kashmir- The last village between Pakistan and India
The village of Taobat is one of the most delightful places in the region. Taobat is considered The Gem of Azad Kashmir. Once you visit this place, you can imagine how heaven could be. It is the last ultimate in Neelum Valley, between Pakistan and India. This village includes about 1500 people, and the whole area is covered with heavy snow.
What to Pack for Taobat Pakistan
Toa bat valley is one of the most ancient valleys in Kashmir, where people follow the traditions of their ancestors today with the same enthusiasm. When visiting the valley, ensure that you have packed winter clothes and extra jackets. As the weather is usually cold, you can also experience snowfall anytime. Also, it would be best to have battery backups, medicine, and other essentials while hiking.
Top Attractions for Tourists
Taobat Valley is itself a wonderful place that attracts everyone. The stunning scenic view captures the attention of tourists, and they even forget to blink their eyes. Tourists love to visit this place in the summer season because the beauty of Toa butt is at its peak in summer. Other places in Taobat Valley keep fascinating tourists. Those places include Athmuqam, Sharda, and Kel.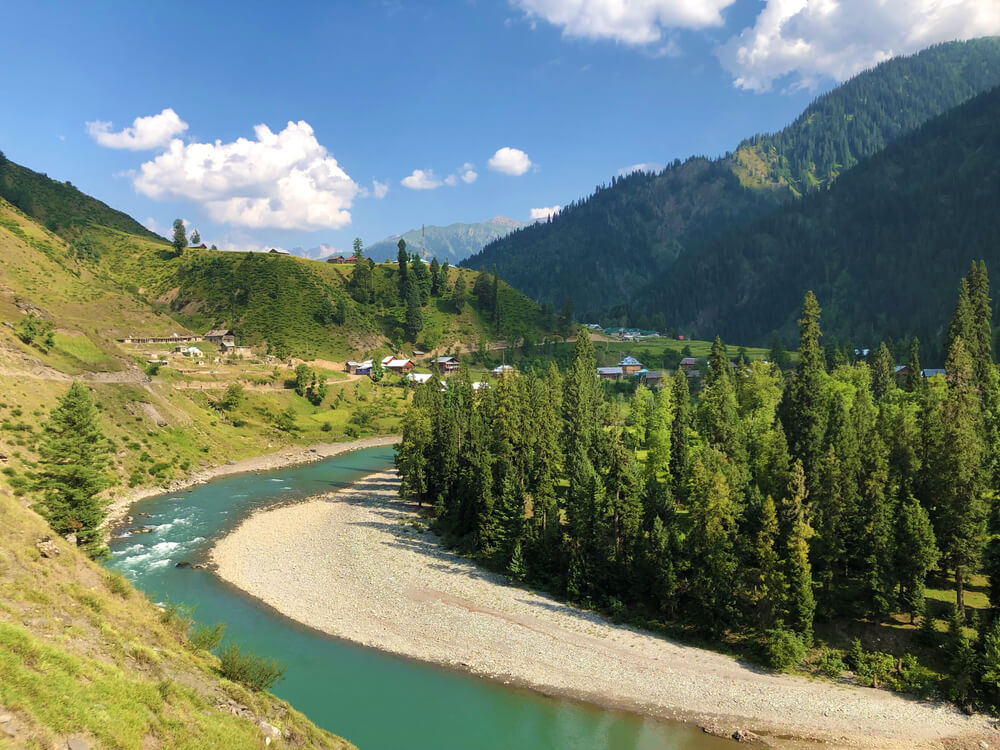 Amenities For Tourists in Tao Butt
There are a lot more things for Tourists to visit as well as do while staying at Taobat Valley. Taobat is fully covered with unique activities for everyone who stays here. Tourists can enjoy river rafting, skiing, trekking, bike riding, paragliding, ice skating, fishing and angling, and much more. The crystal clear lakes are there to capture beautiful pictures, and this spot is also the central spot for many photographers.
Hotels in Taobat
This place never will disappoint anyone. Also, the people of Toa Bat are so generous and humble that they will allow you to stay at their houses at affordable prices. You can rent a hotel here, and guest houses are also available. Some hotels near Taobat include The Wood Vibes, Kaka Palace Guesthouse and Hotel, The Orchard Retreat and Spa, and Neelum Valley Hotel. There are markets to accommodate tourists with different things to buy and explore Taobat a little more.
How to Get to Taobat?
You can reach Taobat Neelum Valley in two ways. By road or by air. If you consider getting to Taobat by road, you can easily reach there by local buses, taxis, or cabs at economical rates.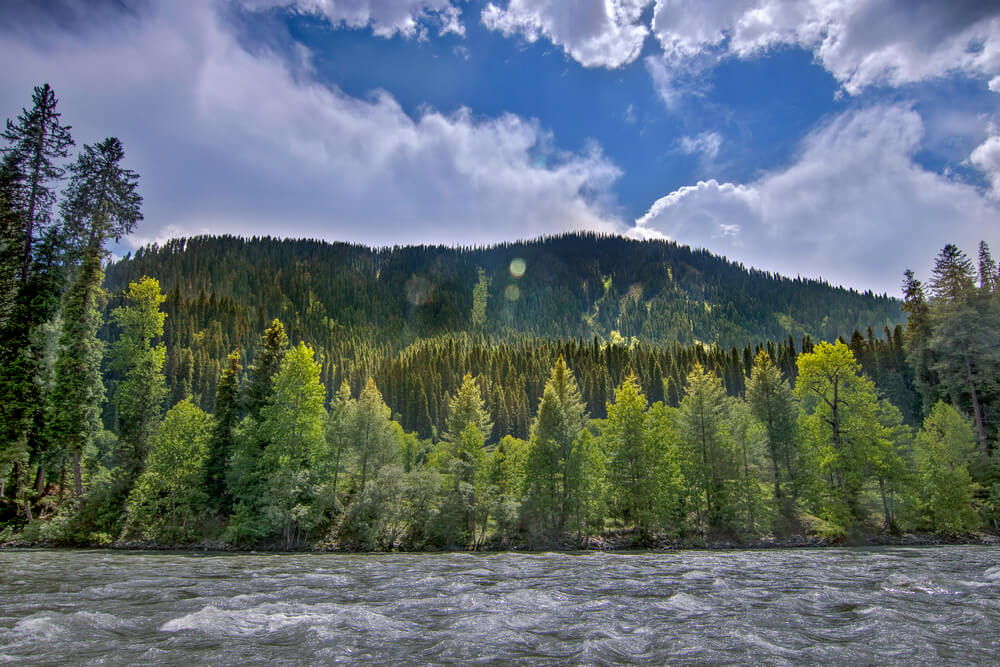 But if you choose to travel by air, you book a flight, and within two hours, you will reach the nearest airport.
Kel to Taobat Distance
Toa bat valley is approximately 39 kilometers from Kel. Therefore it will be easy for you to travel from Kel and reach your final destination, the Taobat Neelum Valley.
Beautiful River Side View
Tao Butt is a place where you will only find beauty and elegance. The riverside view, lush green trees, and mountains around you are full of grace and energy. The panoramic view is worth watching at least once. The way it attracts everyone is also fantastic.
Trout Fish Farms
Trout fish farming at Taobat is becoming a sustainable source of nutrition for the locals as well as the tourists of the valley. The fantastic view of fishes roaming the lake is unique; everyone loves watching it.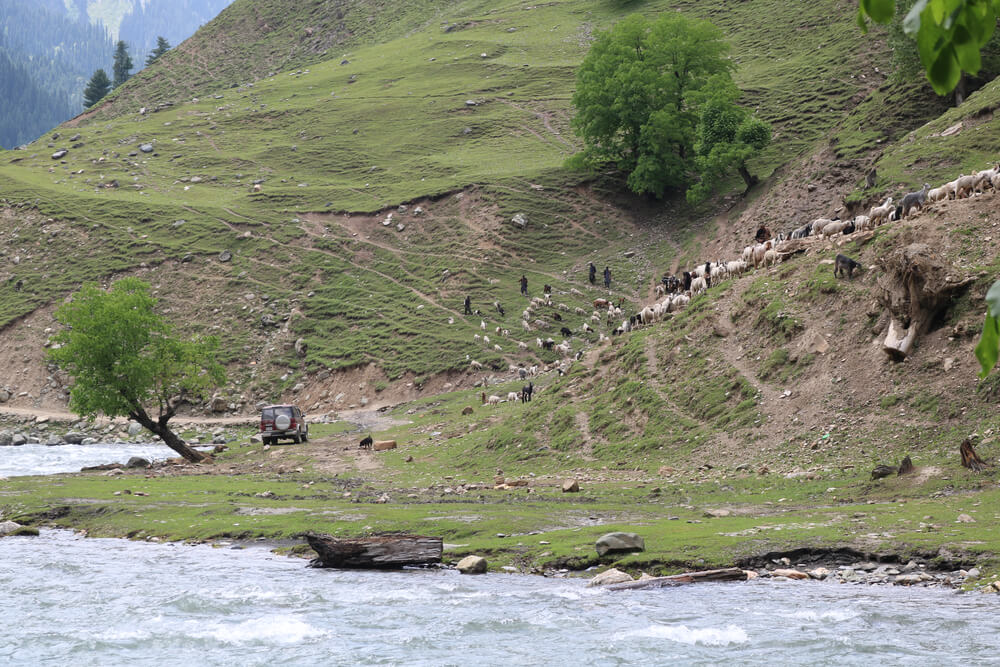 Beautiful Scenery and Lush Green Meadows
Tao bat valley is full of dense forest and abundant vegetation, which provides refreshing vibes and makes it an enchanting place for nature lovers. You can enjoy quality time and capture beautiful memories with your camera roll.
Roaring Neelum River through the Taobat Valley
The roaring Neelum river enters the premises of Azad Kashmir, flowing down through the Taobat. Taobat is the first place you can find the population while descending the Neelum Valley along the amazing Neelum river.
Calmness and Peace
Suppose you are searching for peace and a relaxing place to have a good time with your loved ones. Taobat Neelum Valley is the place you have to visit. The view of mountains, greenery, and lakes will keep engaging you towards itself.
Fauna and Flora
Fauna and Flora are the plants and animals you can discover here in Tao bat. This valley will keep on supering you with colorful flowers and birds. Also, you can find some unique animals here.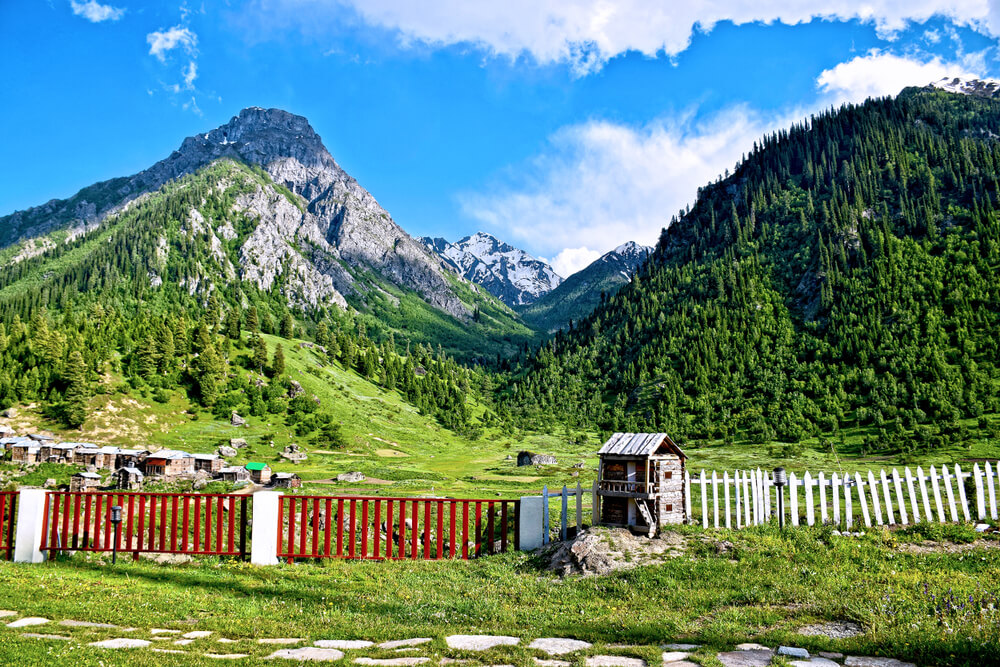 Mini Markets
Some mini-markets and Bazaars cater to the basic needs of locals and tourists. The markets consist of groceries, undergarments, medicines, and other essential things. You should not feel like you will not find things here if it is a village.
Wooden Huts
Taobat Neelum Valley consists of houses made up of wood and designed in a way to keep them warm in winter. The roof of the house is also joined with small pieces of wood. These houses look like Wooden Huts.
Restaurants
You are visiting such a fantastic place and craving something delicious. Don't worry Taobat Valley has a lot of restaurants that provide everyone with a variety of food cuisine. They also offer their specialty, and the taste of everything is delicious.
Conclusion
Are you drafting and planning to go on a trip? Taobat Neelum Valley is the best place to visit. This place is considered an all-in-one place because many tourists visit this place, and the best time to visit Taobat is in summer. This place is worth watching.
FAQS
Why is Taobat the most famous village in Neelum Valley
Taobat Village in Neelum Valley is filled with breathtaking views and an engaging atmosphere which is why people call this place a heaven on earth. Due to the lakes, mountains, and greenery, this is the most famous place.
Are the roads to reach Taobat safe?
Roads to Tao bat are only accessible via jeep. You can also find accommodation here quite easily.