Lakeview Park
Picnic areas and tourist attractions are nearby for those who live in Islamabad. Beautiful parks and magnificent structures can be found across the city, framed by the majestic Margalla Hills and their luxuriant green surroundings. Rawal Lakeview Park Islamabad is one recreation area that attracts many visitors all year round. If you have not been able to check out this magnificent tourist destination yet, you must do so the next time you visit the nation's capital. Before we begin, it is essential to quickly explain that Lakeview Park is located on the opposite side of the impressive Rawal Dam Park, also known as the Old Lakeview Park, on the bank of Rawal Lake. In light of this, avoid confusing the two.
Now that we have cleared up a common misconception about this barbecue site, here is everything you need to know about Lakeview Park, maybe Islamabad's most excellent park, including its location, hours, costs, features, and much more.
Lakeview Park Islamabad Attractions, Ticket, Timings & Location
One of the few tourist destinations in Islamabad with everything is Lakeview Park.
This enormous park complex, which can be found on Murree Road, is regarded as one of the best tourist attractions in Islamabad. You will find something you enjoy at Lakeview Park, whether you are an adventure enthusiast, enjoy sightseeing, or want to relax with your family after a long week.
This park complex, situated on the shore of the stunning Rawal Lake, offers a variety of amenities, including well-kept gardens with flower beds and chairs, boating and fishing facilities, picnic sites, lakeside resting places, and much more. The well-known sporting venues Battlefield Islamabad and Ibex Club, as well as the well-liked F1 TRAXX theme park, are additionally set up inside Lakeview Park's boundaries. That means you may enjoy carnival rides, play a game of paintball with your friends, and climb stones in the exact location. The magnificent bird aviary in Islamabad's Lakeview Park is also thought to be the biggest in Pakistan.
Kids will love it, too, because they can run around, try horseback riding, go boating, enjoy the rides at Lakeview Park, and participate in a variety of other activities at one of the most incredible picnic locations in Islamabad. Beautiful Lakeview Park in Islamabad tends to be packed over the weekends and during school breaks. A sizable festival venue is also included in the park. The federal capital uses it as a location for cultural and musical events all year. Additionally, there are numerous refreshment stands scattered throughout the park. They enable guests to enjoy delectable food while taking in the park's modern conveniences and scenic features.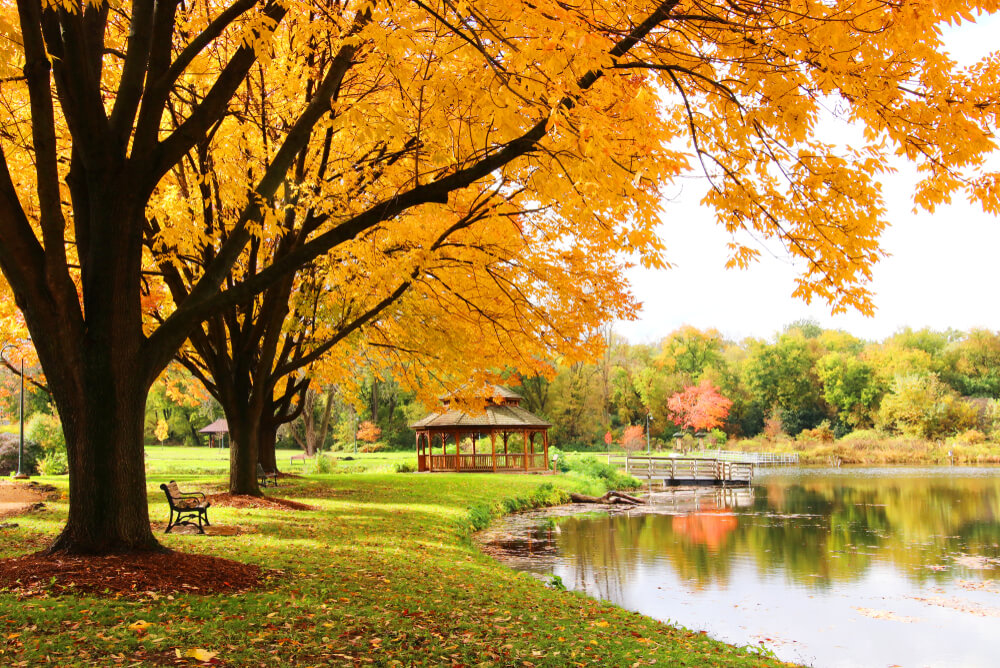 Additionally, due to the park's size, tourists can explore Lakeview Park utilizing a golf cart or a passenger road train for a relatively low cost. You should not worry too much about cleanliness or security. This is because the Capital Development Authority manages the park or CDA for short. It is, therefore, well-kept and utterly secure for families with children. Whether traveling to Islamabad for business or a vacation, you must set aside time to visit this breathtakingly gorgeous park complex and take advantage of everything it offers.
Timing: Between 10:00 AM and 10:00 PM, Rawal Lakeview Park in Islamabad is open for visitors. It is available every day of the week.
Ticket Price: Only PKR 20 is required to enter Lakeview Park in Islamabad.
Location: ISLAMABAD, Lakeview Park
The park is conveniently placed off Kashmir Highway on Murree Road adjacent to Malphurs hamlet. Lakeview Park in Islamabad is not far from The Diplomatic Enclave.
Some other adjacent destinations are listed below:
Chowk in Kashmir: 4 kilometers
Convention Center at Jinnah: 4 kilometers
Golf course in Islamabad: 4.7 kilometers
Serena Hotel in Islamabad: 4.7 kilometers
Sports Complex in Pakistan: 5.7 kilometers
6.8 kilometers in Ankara Park
Attractions Offered by Lakeview Park
Central park, F1 TRAXX, Ibex Club, and Battlefield Islamabad are the four sections of Lakeview Park that may be separated. The picnic area's standout qualities, which have elevated it among the top tourist attractions in Islamabad, are listed below.
Horse Riding Facilities
Lakeview Park offers horseback riding facilities for visitors who want to enjoy a picturesque view of the park while riding on horseback. The well-maintained stables have many horses that can accommodate both children and adults. The horses are well-groomed and well-behaved, making the experience enjoyable for all.
Swimming pool at Lakeview Park
Lakeview Park Islamabad is a hub of activity and offers visitors various attractions and facilities. One of the most popular features of the park is its swimming pool. The pool is large and well-maintained, with plenty of space for swimmers to enjoy a good workout or relax in the cool water. The pool is also an excellent place for families to spend time together, as areas are shallow enough for children to play safely. The pool area is surrounded by a spacious deck that provides plenty of space for sunbathing, picnics, and games.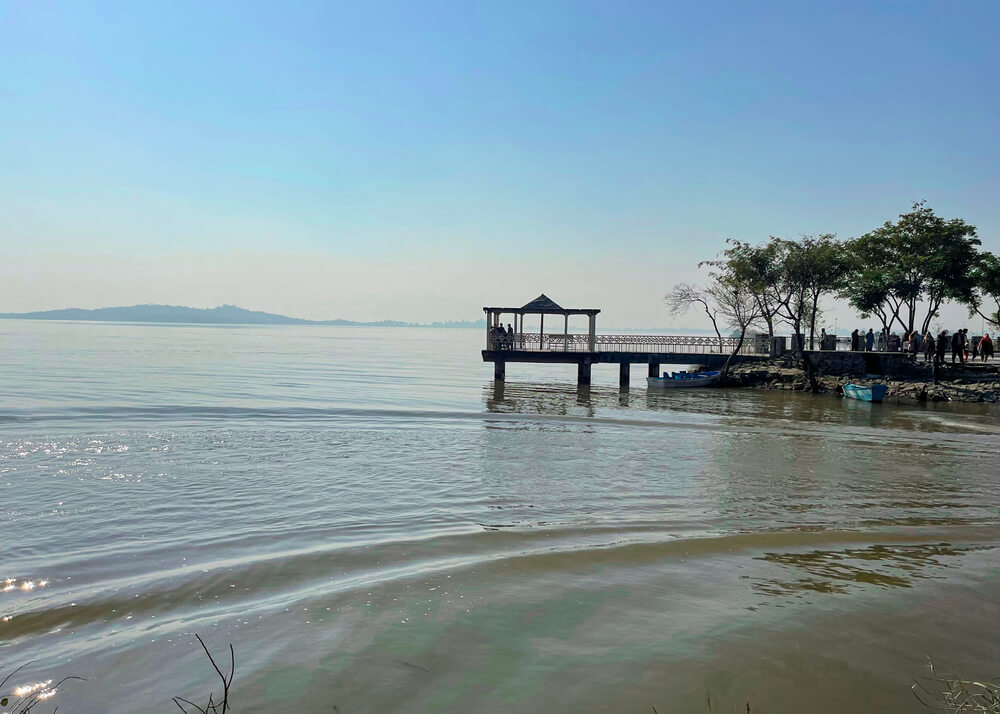 Fishing area
Lakeview Park Islamabad offers excellent facilities for fishing. The park has a well-stocked fishing pond where visitors can catch various fish. There is also a comfortable fishing area, with benches and tables, where anglers can relax while they wait for a bite. The park staff is happy to provide advice and assistance to those who are new to fishing.
Rock climbing gym at Lakeview Park
Lakeview Park is one of the most popular places in Islamabad for spending a leisurely day with family and friends. The park offers a variety of attractions, including a beautiful lake, lush green gardens, and a children's play area. The park also features a rock-climbing gym, a great place to spend an afternoon burning off some energy. The gym has a variety of climbing walls and boulders, making it suitable for climbers of all skill levels. There is also a gym cafe, which serves delicious snacks and drinks.
3D Motion Ride
Lakeview Park Islamabad offers 3D Motion Ride Facilities that thrill visitors of all ages. The 3D Motion Ride Facilities are housed in a large, air-conditioned building and consist of exciting rides that simulate the motion of an airplane, a car, or a boat. The rides are suitable for both children and adults and offer a fun, unique experience that is sure to please everyone in the family.
Bumper Car
Lakeview Park Islamabad is home to a bumper car facility that will excite visitors of all ages. The cars are brightly colored and sport cheerful designs, adding to the fun atmosphere. The cars are big enough for adults and children, and the track is long enough for a good ride. The bumper car facility is open every day of the week and is sure to be a favorite attraction.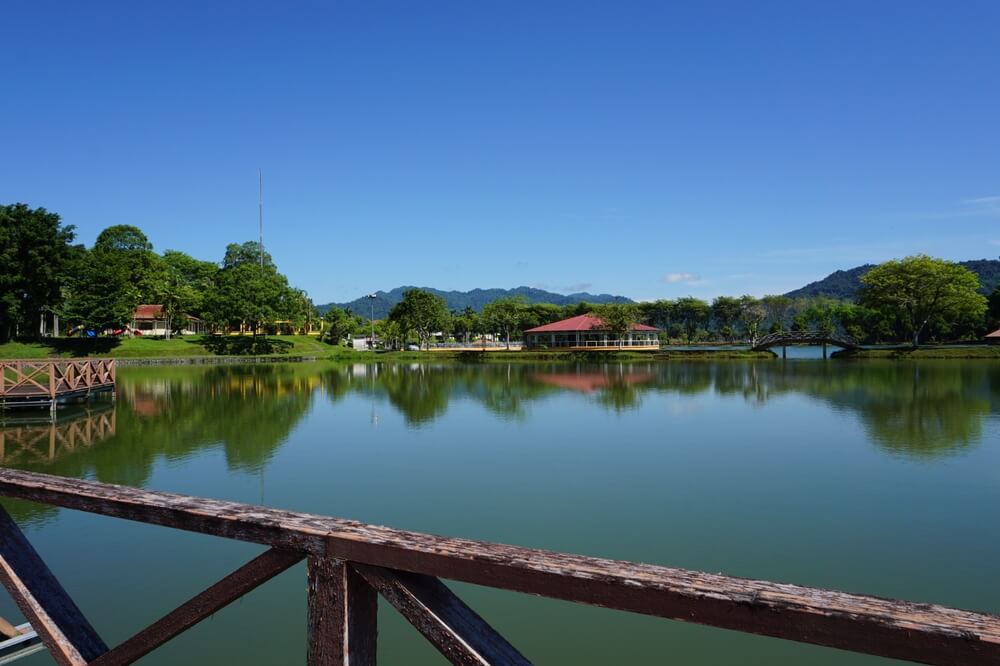 Picnic point at Lakeview park
Lakeview Park is an excellent picnic point attraction because of its peaceful and serene atmosphere. Visitors can enjoy a beautiful lakeview while spending time with friends and family. The park also has a playground, which makes it perfect for kids. Additionally, several restaurants and food stalls are available in the park so visitors can enjoy various delicious snacks and meals.
ATV Tracks
An ATV or all-terrain vehicle track is an off-road course that allows ATV riders to test their skills. The tracks are typically muddy and filled with obstacles like hills, bumps, and ponds. Riders can use the tracks to improve their abilities in handling their vehicles through rugged terrain.
Lakeview Park in Islamabad features a challenging ATV track perfect for experienced riders. The track is long and winding, with plenty of mud and obstacles to test your skills. If you are looking for a fun and challenging day out, check out the ATV track at Lakeview Park!
Passenger road train
Lakeview Park Islamabad is a beautiful and serene park that offers tourists and locals various attractions. One of these attractions is the Passenger Road Train which takes visitors on a scenic tour around the park. The train is beautifully decorated with lights and makes for a delightful experience. The tracks wind through the park, giving passengers a unique view of all the different areas. The train stops at various points so that passengers can get off and explore before hopping back on board for the next leg of the journey.
Paintball battlefield
Lakeview Park is a great place to visit, with plenty of attractions. One such attraction is the Paintball battlefield. This is an excellent place for visitors to unleash their inner warrior and battle it out in an intense paintball game. The battlefield is enormous, allowing plenty of space to run around and hide. It also has obstacles and barricades that provide extra cover during the game.
Boating arena on Saturday
Lakeview Park Islamabad is one of the most popular parks in Islamabad. The park offers a variety of attractions for visitors, including a boating arena on Saturdays. An arena is an excellent place for families to spend time together, and the boats are a fun way to explore the lake. The park also has a playground, jogging track, and food stalls, making it the perfect place to spend a day out with friends or family.
Refreshment centers and snack bars
Lakeview Park Islamabad offers a variety of refreshment centers and snack bars for visitors to enjoy. There is a wide range of food and drinks, from Pakistani cuisine to western favorites such as burgers and fries. The restaurants are all spacious and air-conditioned, making them the perfect place to relax and refuel after a day of exploring the park. Numerous travelers are drawn to the Dera restaurant because of its reputation for serving delicious food. Rajpoot Brothers and Engineer's Spicey are more eateries in the park.
Additionally, many little stalls across the park meet your refreshment needs. People can also bring food to enjoy a day trip with friends and family. On the right side of Lakeview Park are about 25 firewood BBQ hearths with sinks in a well-planned BBQ area.
Fancy aviary
It is stated that the public aviary at Lakeview Park is the third-largest aviary in the world. Peacocks, ducks, ostriches, emus, black swans, makos, Australian parrots, different types of falcons, and pelicans may be seen among other animals.
Lakeview park Islamabad is a beautiful place to visit, especially if you love nature and birds. The Fancy Aviary is one of the park's main attractions and is worth a visit. The aviary is home to hundreds of different kinds of birds, from parrots and toucans to eagles and falcons. Watching them fly around and perch on the trees is fascinating. The aviary is also a great place to take photographs, as the birds provide a colorful backdrop.
Wildlife at the Lakeview Park
The Wildlife at Lake View Park is a major attraction for visitors. Visitors can observe the animals close up, and many animals can be fed. The park is also home to several birds, including eagles, hawks, and vultures. In addition to birds, other animals that can be seen include foxes, wild boars, jackals, porcupines, and jungle cats. The lake is also believed to feature fifteen different species of fish, including Thaila, Carp fish, Mori, Doula, and Rahu.
Lakeview Park Ticket Price
Parking Fee of Rs. 20
Per Person Entry Fee is Rs.20
For 3D Motion Ride: Rs.150
Discovery: Rs. 150
Go Kart: Rs. 250
Bumper Car 70 Rs.
Boating Half Round: 100 rupees
Boating Half Family Rs. 500
Boating Full Round Rs. 200
Boating for the Entire Family, Rs.1000
Rs. 200–300 for a horse ride
Adults' entry to Bird Park is Rs. 100.
Children's tickets to the Bird Park cost Rs.50
Toilet Fees: Rs. 20
Lakeview Park Timings
Lake View Park opens at 10:00 AM and closes at 10:00 PM.
Location & Contact Info
ISLAMABAD, Lake View Park
The park is conveniently placed off Kashmir Highway on Murree Road adjacent to Malpur hamlet. Lake View Park in Islamabad is not far from The Diplomatic Enclave.
FAQs
Where is Lake View Park Located?
The park is close to Malpur Village on Murree Road, and the Srinagar Highway makes it quite convenient to get there (formerly known as Kashmir Highway).
The location of this picnic area is a matter of general confusion. On the shore of Rawal Lake, on the other side of the lovely Rawal Dam Park, also known as the Old Lake View Park, is Lake View Park. Both are frequently confused.
How big is Lake View Park?
This park is a rare site with everything; finding everything in one location is doubtful. The park's four distinct sections are central park, Battlefield Islamabad, Ibex Club, and F1 Thrax.
Opening hours of Lake View Park?
Between 10:00 AM and 10:00 PM, Rawal Lake View Park in Islamabad is open for visitors. It is available every day of the week
What is the ticket price for Lake View Park?
The ticket price of Rawal Lake View Park Islamabad is Rs:20 per person.
Conclusion
Lake View Park is a beautiful place to visit in Islamabad. It offers a variety of attractions, including a playground, a jogging track, and a lake where visitors can enjoy boating. The park is also home to several beautiful flower gardens.