Kachnar Park Islamabad
Pakistan's capital is more than what you see and know; it's something you've likely never heard of before. Islamabad is known for its towering prominent architecture and gigantic artwork, but it is also home to many parks and other green spaces. Kachnar Park is one of the city's outstanding parks that give a handy location for individuals to enjoy a pleasant and joyful experience.
So, if you're living in Islamabad or planning your next trip there, one of the first places you must check out is Kachnar Park.
Overview and Surroundings of Kachnar Park
Kachnar Park, situated in Sector I-8, is one of the most beautiful parks in Islamabad. It's especially popular with families, as plenty of activities keep kids entertained.
The park offers stunning views of the Islamabad Expressway, making it a popular spot for photography. The surrounding area is also home to several restaurants and cafes, so you can grab a bite to eat before or after exploring the park.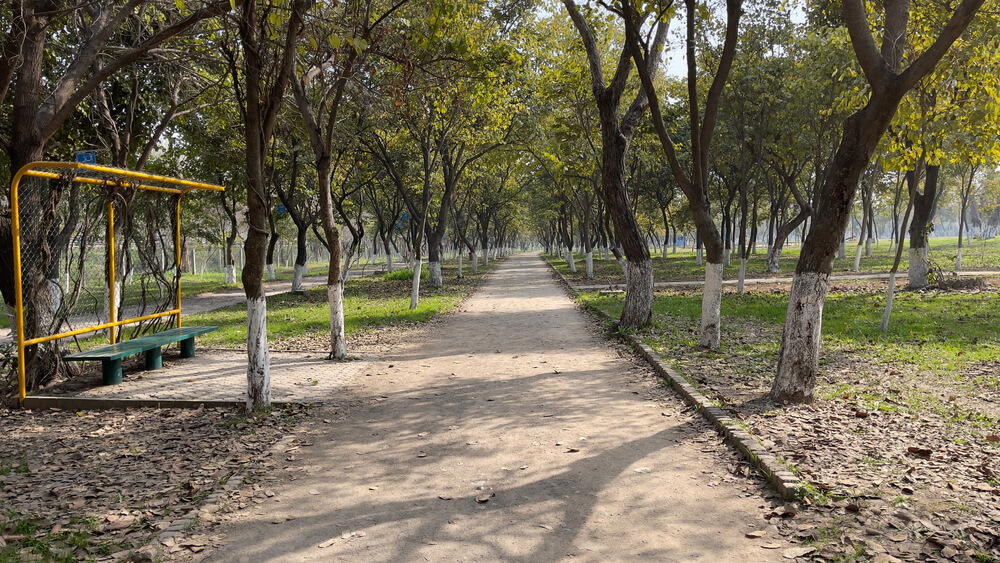 Due to its convenient location, Kachnar Park is an excellent spot for a brisk early-morning stroll. The morning dew and the song of birds fill the air. Experiencing nature up close while witnessing the sunrise from the east is a memorable opportunity. Kachnar Park is a local favorite because of the many paths available for walking, jogging, and cycling.
History of Kachnar Park
Kachnar Park has a long and rich history.
It was an overgrown jungle where pigs enjoyed themselves and scared the living daylights out of residents. But thanks to CDA's attention, development started with trimming bushes and unnecessary trees being cut down for pavements leveling off into what we have today – a nice little park that makes people happy.
Nevertheless, this park didn't become what it is today without going through many hardships.
When the park was first developed, it was full of rubbish and wasn't well-maintained. The CDA didn't pay much attention to it, and soon became a breeding ground for mosquitoes. The park would flood whenever it rained, and water would accumulate in the low-lying areas.
To the good fortune of Kachnar Park, an Australian woman called Katrina married a Pakistani physician and settled at I-8-3. She took the initiative and began to look after the garden. She would often be seen picking up litter and removing weeds. It wasn't long before people started noticing her and began to follow her lead. Slowly but surely, the park started to transform. Eventually, it became what it is today.
Why was it Named Kachnar Park?
Walking around the park, you'll notice it's full of Kachnar trees (Bauhinia variegata). These beautiful trees, also known as mountain Ebony, are native to Pakistan and India. They get their name from the Hindi word "cluster," which refers to the shape of their flowers.
That's how the park got its name: Kachnar Park.
An Overview of Kachnar Park's Facilities
The park has several facilities, making it an excellent spot for a day out. Let's look at some things on offer:
The Beauty
Once you are in the park, the first thing that will inspire you the most is its beauty. Beautifully landscaped flower beds dot the broad grassy spaces where families gather to picnic and socialize on sunny weekend afternoons.
Tulips, roses, Kachnar trees, and other exotic flowers can be found in the park. The trees are always lush and green, and the grass is meticulously manicured. Vegetables and fruit plants of all shapes and sizes are also abundant.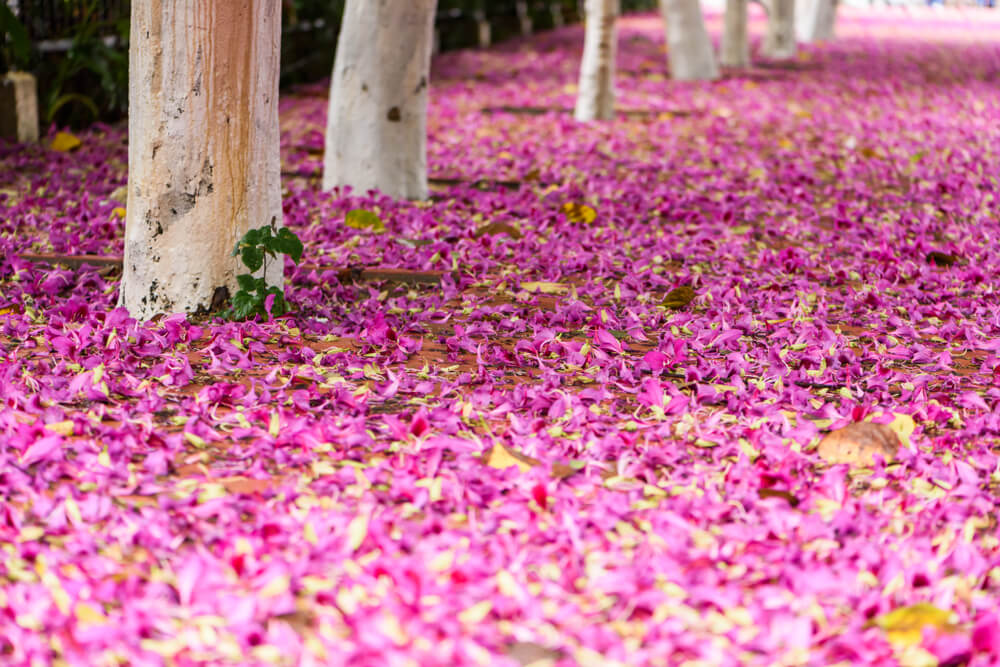 Separate Tracks for Walking, Jogging, and Cycling
Who wouldn't want to enjoy a stroll in such a beautiful park? Kachnar Park has separate tracks for walking, which is 900 meters long, and for jogging which is 700 meters long, so you can take your time and enjoy nature while walking. And if you're feeling a bit more energetic, you can always jog or ride your bike around the park.
You can also bring your kids to the park to let them run around and burn off some energy. The park is open from sunrise to sunset, so you can enjoy the fresh air anytime.
Seating at Kachnar Park
One of the best things about Kachnar Park is that there's plenty of seating. You can sit back, relax on a bench, or eat at concrete tables and chairs. Or, if you want to relax in style, you can sink into one of the wooden sofas.
Small shades and huts offer temporary shelter in weather conditions like rain or extreme sun.
Maintenance
The CDA has done a great job of making Kachnar Park into a little oasis in the middle of the city. From grass trimming to watering the plants to implementing all necessary steps, everything is under super control of the maintenance team. Dustbins are installed to avoid any unnecessary garbage in the park. Water Pumps are also installed to get rid of the flooding problem.
There's also a security guard on duty, so you can ensure the park is safe and secure.
Perfect for Outdoor Shoots,
Kachnar Park, with its beautiful flowers, stunning greenery, and more than enough sunlight, is ideal for outdoor shooting and photography. The showbiz industry even uses the park for shooting various serials and outdoor sponsored shoots.
So if you're getting married soon or having an upcoming outdoor event in Islamabad, add Kachnar Park to your list of the best outdoor locations.
How to Get the Best out of this Park?
Now that you know about Kachnar Park, it's time to start planning your visit. Here are a few tips to help you make the most of your time at the park:
1. Get there early.
The park fills up quickly on the weekends, so arriving early is recommended. You should arrive at the park as soon as it opens, preferably before sunrise. This way, you may take advantage of the park's tranquility before the masses arrive.
2. Bring a picnic lunch
Kachnar Park is the perfect spot for a picnic lunch. So why not take advantage of it? Pack a healthy lunch and enjoy it in the park. You can even bring a blanket and set it up under one of the trees.
3. Take your time.
There's no need to rush through the park; its beauty quickly draws you in. Relax and take in the park's sights, sounds, and smells at your own pace. Explore the many gardens, rest and reflect, or get some exercise on your cycle or in the park. Make sure you have fun no matter what you do.
4. Bring your camera.
You should bring your camera while your visit to this park. Since Kachnar Park is brimming with gorgeous blooms, it's an ideal location for a photo shoot. Take plenty of pictures to reflect on and reminisce about your time in the park.
5. Play Ball games
Kachnar Park is more than 2 kilometers away, so you can easily plan outdoor group games like football, volleyball, tennis, and cricket with your friends.
Nearby Attractions
Some famous nearby attractions include Islamabad Model College for Boys I-8/3, Maaz Bin Jabal Mosque, Parade Ground, I-8 Filtration Plant, Water Filtration Plant, and Hot & Spicy refreshment cafe.
Timings of Kachnar Park
One of the best things about Kachnar Park is that you can visit it whenever you'd like because it's open 24/7, 365 days a year. You don't have to worry about the park being closed when you want to come and visit.
Best Time To Visit Kachnar Park
A visit in the spring is recommended for optimal weather and activity. At this time of year, flowers are at their peak beauty, and the weather is also ideal for long walks in the park. The park remains beautiful and worth a visit year-round. Just make sure to check the weather forecast before planning your visit so that you can dress accordingly.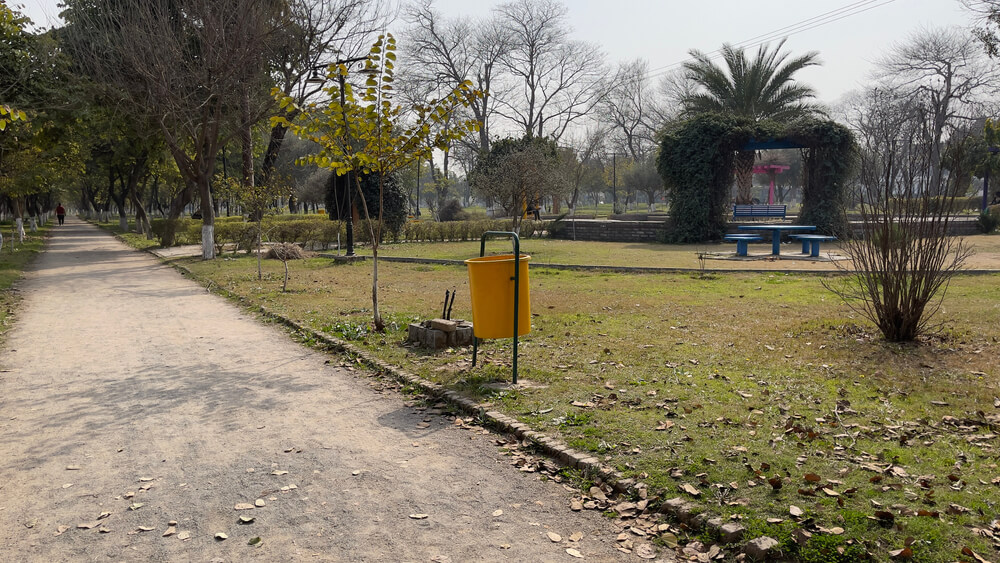 How to Get to Kachnar Park
You can reach here in various ways. You have the option of taking a cab, Careem, or Uber. Alternatively, you can take a local bus in your area. To get to the park quickly and easily, take a taxi or an Uber. It proves easy and hassle-free.
Nearby hotels
Since Kachnar Park is located in the heart of Islamabad, many hotels are nearby. It makes finding a place to stay easy if you're visiting from out of town.
Some of the closest hotels include
●     Valley View Park Hotel
●     Citymax hotel
●     Hotel The Oriel
●     The Elegant Hotel,
●     Oriole Guest House.
FAQs
1. How big is Kachnar Park?
The park covers an area of 2.6 miles, making it one of the largest parks in Islamabad.
2. What can you do in Kachnar Park?
There are many things you can do in Kachnar Park. You can stroll around the different gardens, sit down and relax, or go for a jog or bike ride. You can also bring a picnic lunch and enjoy it in the park.
3. How to contact Kachnar Park? 
The best way to contact Kachnar Park is by directly calling the in charge authorities at +92 51 9252962
4. What is the address of Kachnar Park?
Service Rd E, I 8/3 I-8, Islamabad, Islamabad Capital Territory, Pakistan. 
Key Takeaways
All-in-all, if you're looking for a beautiful park in Islamabad, then Kachnar Park is worth visiting. The park is stunning, with an abundance of gorgeous plants and scenery. It's lovely all year round, making it ideal for a morning walk, a picnic lunch, or a stroll. Also, the park is open continuously, so feel free to visit whenever convenient.