Pakistan Tour Packages- A Chance to Experience the Real Pakistan
Are you planning a summer trip to somewhere remarkable, away from the hustle of everyday life? If you find an offbeat destination, embark on a journey to Pakistan. With its fascinating culture, delicious cuisine, captivating wildlife, and breathtaking landscapes, Pakistan is truly a unique country that offers something for everyone.
Pakistan is so geographically prosperous that it houses some of the most eye-catching natural attractions in the world. From snow-covered mountains and green valleys to lush meadows, Pakistan offers adventure seekers and nature lovers an array of opportunities.
The country also possesses a rich history that can be explored through its many sites, monuments, and museums. Furthermore, there are four seasons here throughout the year, and one can explore the country based on their mood or preferences.
One can Make a trip to Pakistan even more special by booking one of the many Pakistan-guided tours available in the country.
There's a variety of Pakistan tour packages that can make the most of your Pakistani experience. From cultural tours to adventure sports and historical sites, we highlight the best tour packages in Pakistan in this article.
These packages are designed to allow travelers to experience real Pakistan. The most popular tourist packages in Pakistan are discussed in detail in the following section of this article.
List of Pakistan Tour Packages
1. Cultural Tours
You can visit some of the country's most historic sites and learn about its culture, history, and traditions. The culture of this country is so mesmerizing yet profound that it is bound to make your trip unforgettable.
From Lahore – the cultural capital of Pakistan – to Taxila Museum and Kalash Valley, you'll get a deep insight into the essence of Pakistan.
So let's discover some of the most impressive cultural sites to explore in Pakistan.
A. Lahore – The Cultural Capital of Pakistan
Lahore, the 26th largest city in the world, always has something unique to offer visitors. Lahore is not only the cultural capital of Pakistan but also houses some of the world's most impressive architectural masterpieces, like the Badshahi Mosque, Wazir Khan Mosque, and Shalimar Gardens.
Lahore depicts the culture of Pakistan beautifully. The city is full of life, with old bazaars, shrines, art, desi food, and bustling streets alive with music, colors, and lively people. It's the most vibrant city in Pakistan and a must-visit destination for tourists.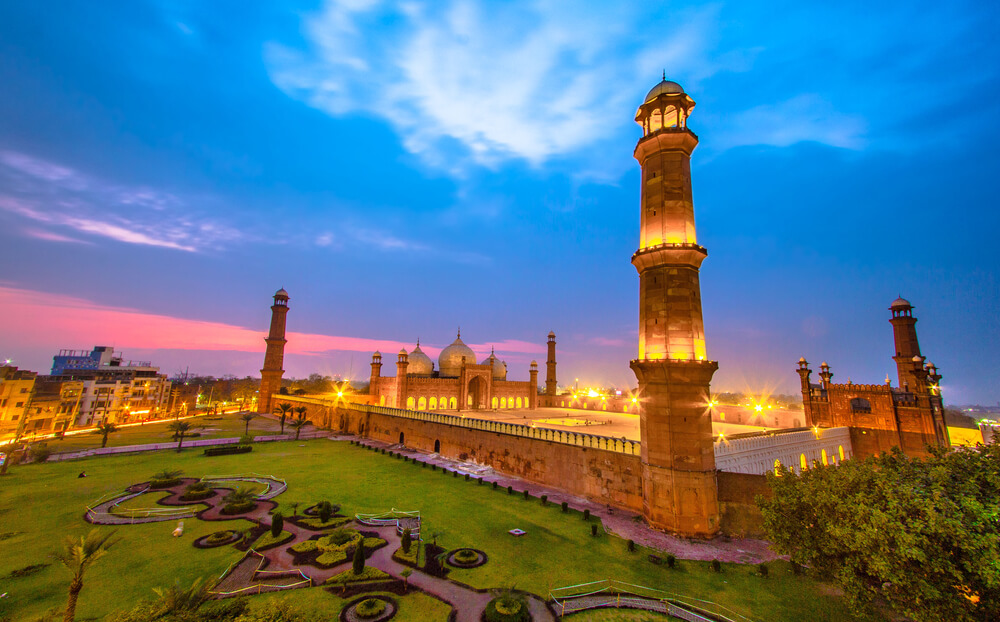 A tour of Lahore takes you to the heart of the country and offers a glimpse into its culture and history. You will explore Lahore's beautiful gardens, majestic Mughal monuments, stunning mosques, fascinating markets, and lively eateries.
There's a popular saying about this city "If you've not seen Lahore, you've not been born yet." And that's true because it's a wholesome experience!
B. Taxila Museum and Archeological Tour
This tour takes you to the historical city of Taxila, where you will explore ancient ruins and a museum housing artifacts from the Indus Valley Civilization.
Taxila Museum in Taxila, Punjab, houses some of the most amazing Gandharan art collections. If you're an archeology lover, the Taxila Museum and Archeological Tour allows you to explore some of the most stunning examples of Gandharan art.
The museum has a collection of relics, statues, and artifacts from the ancient city's excavation in the 1800s. The site is also home to ancient ruins that are pretty remarkable in their architecture.
Around 7000 artifacts and antiques are on display in the museum. These masterpieces truly depict the culture, history, and achievements of the people who lived in this area many hundred years ago.
C. Kalash Valley Tour
Kalash Valley is one of the fantastic cultural retreats of Pakistan. The Kalash or Kalasha Valley is a stunning mountainous region in Chitral, Pakistan. It's one of Pakistan's most picturesque and beautiful places and one of the best tourist attractions.
The valley is home to the ancient Kalashi people, who have a unique culture quite distinct from the rest of Pakistan. This tour takes you on a journey to explore this mystical region, its architecture, and the local traditions of the Kalash tribe.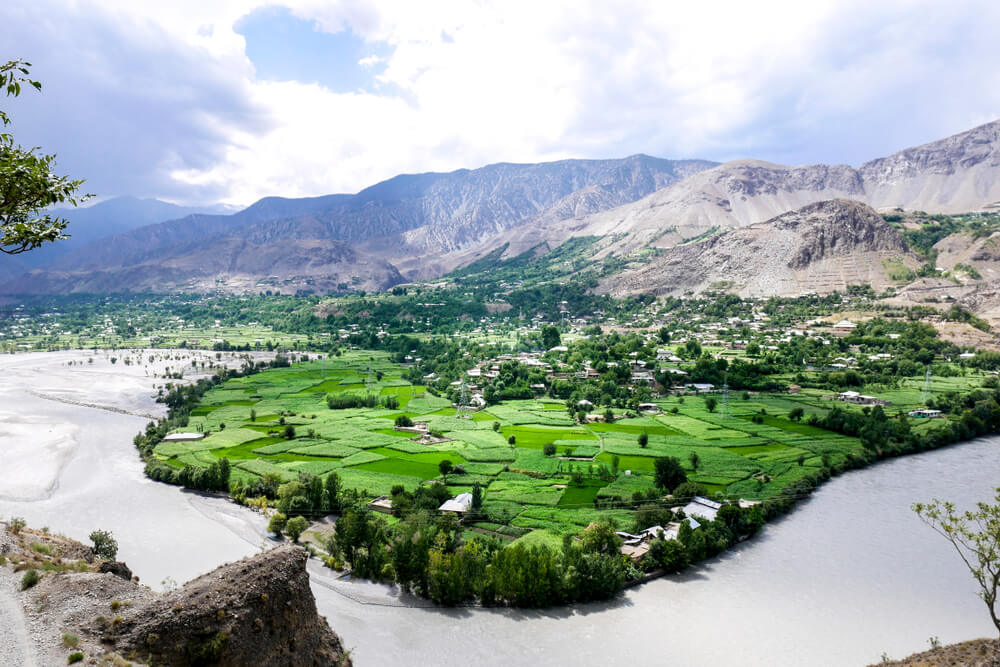 The Chitral or Kalash Valleys tours are called Kalash Valley tours because Kalash is a significant attraction. One will never forget the unforgettable experience of beautiful Kalash culture in the Hindukush mountain ranges.
Kalash Valley tours include different festivals during different seasons of the year. First, you must've heard of the Chilam Joshi Festival, a spring fest of at least two weeks. Next, remember the Festival of Uchal, a Kalash summer festival. These festivals can mingle you with the local culture and let you explore its beauty.
D. Hunza Valley Cultural Tour
The Hunza Valley is one of Pakistan's most beautiful places and a must-visit for tourists. It's located in the Gilgit-Baltistan region of northern Pakistan, surrounded by breathtaking landscapes and majestic snow-covered mountains.
The valley is only 100 km from Gilgit City and takes 2 hours to reach. Hunza Valley is bustling almost yearly, and each season has distinct features that display the beautiful atmosphere and cultural events.
The Hunza Valley Cultural Tour is an unforgettable experience to explore the culture and heritage of this beautiful valley. The tour includes exploring centuries-old traditions, colorful festivals, and friendly locals.
You can also witness the local artisans at work as they craft traditional pieces and hand-crafted items. In addition, Altit Fort, Baltit Fort, local bazaars, and conventional village food will tell you about the Hunza's culture and history.
The stunning landscape of Hunza Valley is a photographer's paradise with its lush green meadows, snow-covered mountains, massive glaciers, blue lakes, and gushing rivers.
This tour allows you to explore the valley's beauty while learning about its rich cultural heritage. You can also witness some traditional local festivals like Shandur Polo Festival, annually held in July.
So if you want something different and an unforgettable experience, plan a tour of the Hunza Valley!
2. Adventure Tours
Pakistan is a land of adventure, and the Adventure Tours in Pakistan offer thrilling experiences like no other. From whitewater rafting and kayaking in Skardu to trekking in the Deosai National Park, these tours allow travelers to explore some of Pakistan's most spectacular landscapes.
Let's explore some of the best adventure tours in Pakistan that will give you a bone-chilling experience.
A. Trekking in the Deosai National Park
Deosai national park, situated at 4300 meters, is one of the highest plateaus in the world. Trekking in Deosai National Park is an unforgettable experience, but getting there is more challenging than you think.
Deosai plains are icy even in summer, and it can be a frigid experience to reside there even for a day. But that's what makes it an adventure tour! Deosai lists the most significant natural wonders of Northern Pakistan, and once you step down from your vehicle, all you can see is endless grasslands and mesmerizing sky.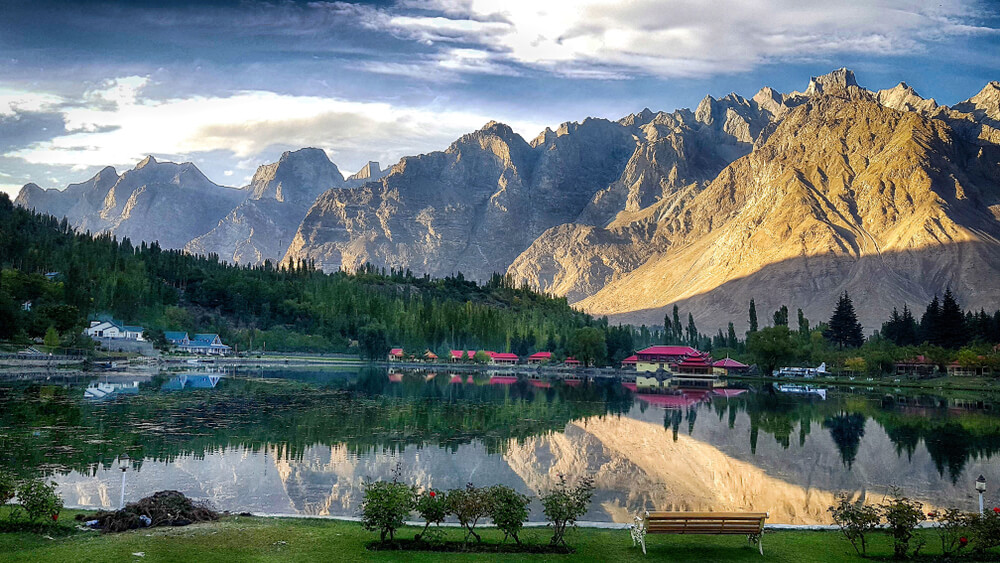 Trekking in Deosai National Park is a unique experience, and you can enjoy bird watching, fishing, and hiking. You can also explore the famous Sheosar Lake of Deosai, located at the western end of the Deosai plains, and its crystal-clear water will surely amaze you!
B. Whitewater Rafting and Kayaking in Skardu
Skardu is the heart of Gilgit-Baltistan, a region filled with beautiful landscapes, glacier valleys, and hidden gems. Whitewater rafting and kayaking in Skardu offer unparalleled adventure experiences you won't find anywhere else.
The Indus River offers some of the best whitewater rafting and kayaking in the world, and it's sure to give you an adrenaline rush like no other. The Indus River is the longest in Pakistan and is the water source for the Punjab and Sindh plains.
Indus River gets squeezed after Skardu and gets crystal clear waters during the November end to May 1st weeks. You can explore some of the best rapids in this river while enjoying the stunning views of the valley, or you can go for a more relaxing experience by going with the river's flow.
No matter what you choose, whitewater rafting and kayaking in Skardu will surely give you a thrilling experience!
C. Rock Climbing in Hunza
Hunza is a nature lover's paradise with its fantastic landscape and stunning views. Rock climbing in the Hunza Valley is an incredible adventure that offers an unforgettable experience of exploring the mountains, glaciers, and gorges.
It's one of the top places to learn rock climbing, as plenty of accessible routes are available for beginners and some challenging ones for experienced climbers. The scenery is also stunning and will make your experience even more rewarding.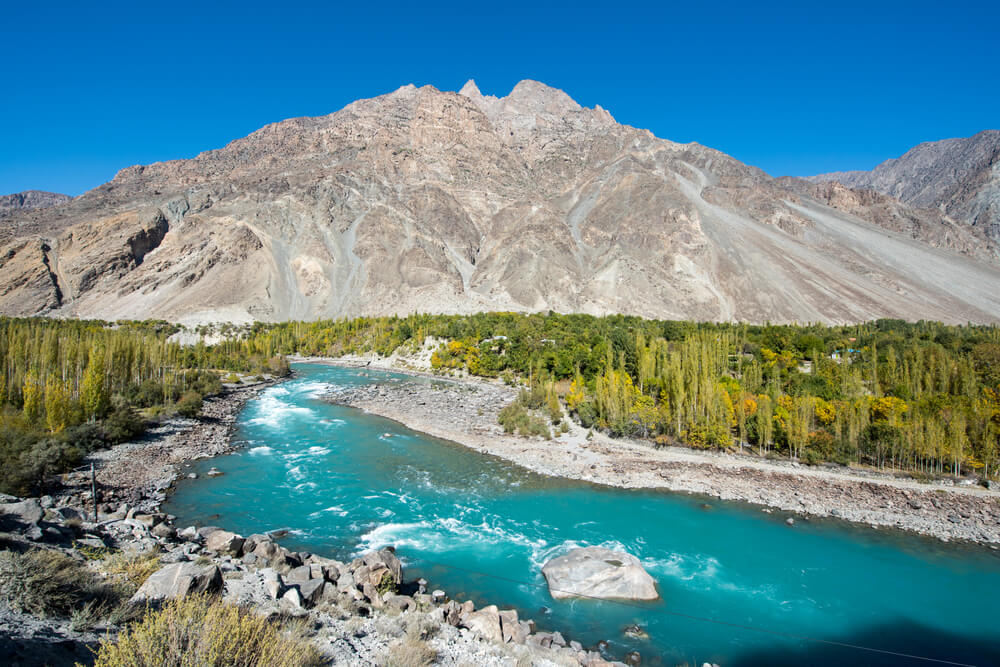 Karakorum mountain range of Pakistan has so many impressive peaks for rock climbing, and you can get the best fearless and thrilling trips here. Adventurers can climb peaks that range from 6500m without needing a permit. Make a plan with your pals and embark on a rock-climbing journey to the Hunza Valley!
The Hunza Valley offers many challenges you can conquer while learning new techniques and honing your rock climbing skills.
D. Rafting in the River Indus
Rafting in the River Indus is an adventure, sure to give you an adrenaline rush. You can unveil some of the most spectacular places while rafting through this majestic river, including Attabad Lake, the world's highest artificial lake.
The Indus River is known for its wild rapids and powerful currents, making it perfect for whitewater rafting. You can choose from various tours, such as half-day trips or overnight expeditions, which will take you through the fascinating landscape of the river.
Indus River is undoubtedly the most scenic white water that runs anywhere in the Himalayas. If you're a rafting lover, this tour is a must!
Rafting in the River Indus is a thrilling experience and will give you the journey of a lifetime! So, pack your gear and prepare for an adventure that will remain with you forever.
E. K2 Base Camp Trek
K2, the world's second-highest mountain peak, is an incredible destination to experience the beauty and challenge of nature. A trek to its base camp will make you go through some of the most fascinating places in Pakistan.
The K2 Basecamp trek is among the world's most challenging and incredible hikes. Trekkers have to follow a rocky trail that goes up to the mighty Baltoro glacier, passing through some sky-scrapping summits and ending on the base of the second-highest peak.
The K2 Base Camp Trek is a perfect way to see the marvelous beauty of the Karakorum mountain range. You will pass through some challenging glacial terrain but be rewarded with magnificent views of snow-capped peaks and glaciers.
You will also get to see the culture and local hospitality of the people living in these villages. The K2 Base Camp Trek is a perfect way to get an outlook into the culture and traditions of the locals living in these remote regions.
So, take this opportunity to experience the beauty and challenge of nature! Then, get ready for your K2 Base Camp Trek today!
3. Historical Tours
Pakistan is a land of ancient civilizations with an intriguing history and culture. A Historical Tour of Pakistan is the best way to unveil some of its most important sites and get close to its vibrant culture.
Pakistan has traces of the world's oldest history in Moenjodaro, Harappa, and Taxila. There are also many sites related to the Muslim invasions, the Mughal dynasty, the Sikh rule, and more. A Historical Tour in Pakistan will take you around some of these significant places given below.
A. Multan – The City of Saints
Multan is a city known for its shrines, culture, and history. It's the seventh largest city in Pakistan and has always been famous for its historical landmarks and ancient heritage. In ancient and medieval eras, Multan remained the capital of the Punjab region for so long.
Multan is known for the many fascinating tombs of Muslim saints and scholars from South Asia. In addition, a visit to Multan will give you an insight into the culture and hospitality of this historic city.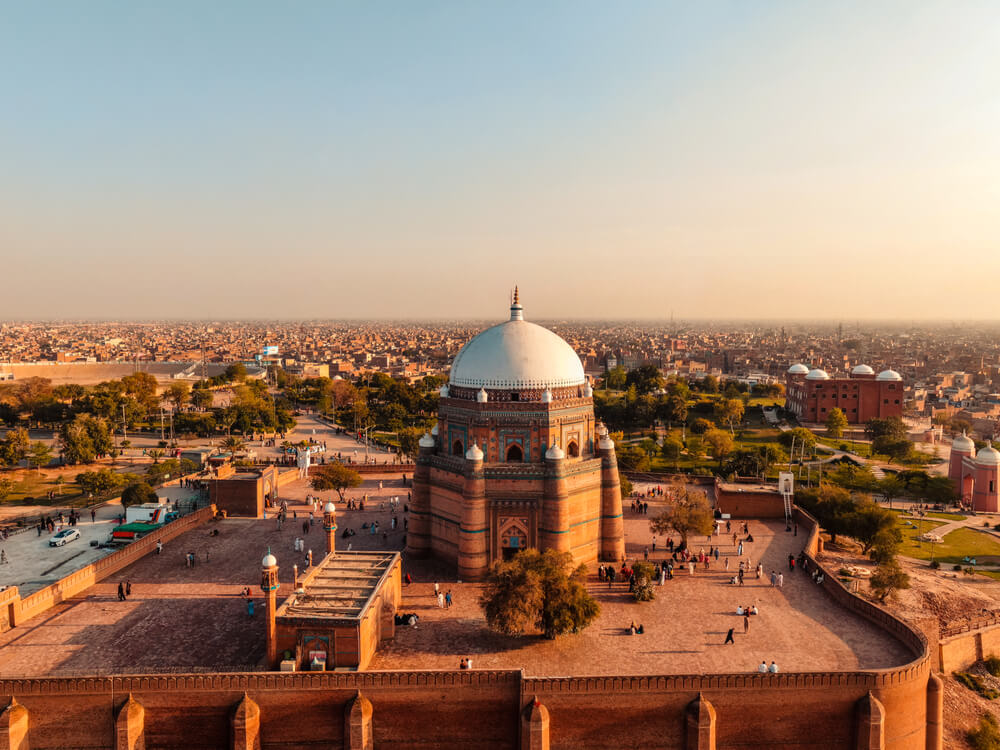 You can also experience some of its oldest monuments, such as Bahauddin Zakariya's mausoleum and Sheikh Yousuf Gardez. The shrine of Sheikh Yousuf Gardez is a masterpiece of the Multani style.
The shrines within this old city offer impressive examples of artistry and architecture. If you're in Multan, you must visit the Shams-e Tabriz shrine, wholly built of sky-blue engraved glazed bricks.
B. The Indus Valley Civilization Tour
The Indus Valley civilization, or Harappan Civilization, is a region in Pakistan that dates back to 2500-1700 BC. This area houses some of the world's oldest cities, such as Moenjodaro and Harappa.
The Indus Valley Civilization Tour will take you to some of the most critical and mysterious sites related to this advanced civilization. Also, you can see some of the ruins of these ancient cities, such as Moenjodaro's Great Bath and Harappa's Citadel.
You'll also get an insight into the customs, lifestyle, and beliefs of the ancient people who lived in this region.
C. Rohtas Fort Tour
Rohtas Fort is a historic fort near Dina in the Jhelum district of Punjab, Pakistan. It was built by Afghan king Sher Shah Suri in 1541 and served as an essential strategic defense point for many centuries.
The fort is strong enough that any storms never took it down, and it stands intact today. However, it saw different battles as different rulers sought to gain control of the region. Although minimal restorations are done over time, the critical structure of the fort is original.
The fort is about a 2.5-hour drive from Islamabad and is the perfect place to explore Pakistan's history. Some tour packages also include visiting the Kalar Kahar, which is famous because hundreds of peacocks dance in the woods.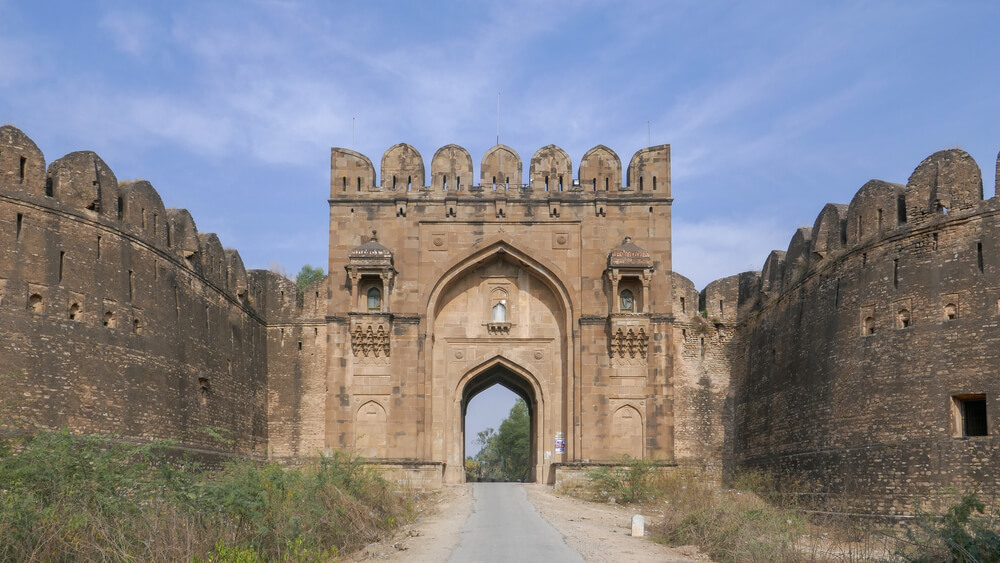 A tour of this fort will take you through some exciting spots, monumental gateways, the massive defensive walls around the citadel, and other fort sections. You can also explore its secret passages, and it will take you to the 16th century when the fort was built. Rohtas Fort is ideal for those interested in exploring Pakistan's history.
4. Religious Tours
Pakistan is a land of many religions, and religious tours allow you to explore some of these important holy sites in Pakistan. The country has many temples, shrines, mosques, churches, and other religious sites considered sacred to different faiths and beliefs.
The most famous religious tours in Pakistan are those of Sikh holy sites since there are many Gurudwaras (Sikh temples) and other sacred sites related to Sikhism in Pakistan.
Below are some of the religious tours you can take while visiting Pakistan.
A. Nankana Sahib
Nankana Sahib is a city in the Punjab, Pakistan, and is the birthplace of Guru Nanak Dev, the first Sikh guru. It is a sacred place for Sikhs and one of Pakistan's most important pilgrimage sites.
The city has many Gurdwaras visited by pilgrims from all over the world. The main attraction here is the famous Gurdwara Janam Asthan, where Guru Nanak Dev was born. It's also commonly referred to as Gurudwara Nankana Sahib. A tour of Nankana Sahib will take you to the sacred Gurdwaras and other important sites related to Sikhism.
Other attractions include the Panja Sahib Gurudwara, the Gurudwara Bal Leela, and many other important religious sites.
B. Data Darbar
Data Darbar is a shrine in Lahore, Pakistan, dedicated to Data Ganj Baksh Ali Hajvery, a Sufi saint from the 11th century. It is one of South Asia's most famous Islamic shrines, and millions of pilgrims visit each year to pay homage to the Sufi saint.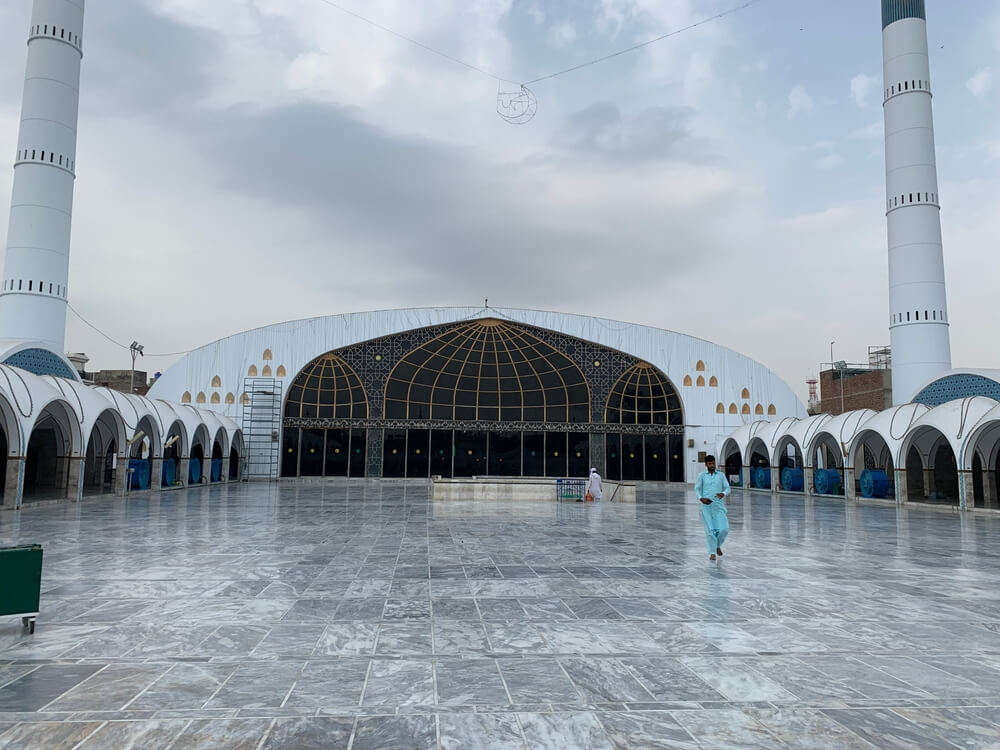 Data Darbar is a spiritual center for many Muslims and an important religious site for Pakistanis. A tour of this shrine will take you through its majestic architecture, inner chambers, and the famous mausoleum. You'll also explore its courtyards and witness the cultural activities here, such as qawwalis (Sufi devotional music).
C. Shrine of Baba Bulleh Shah
The Shrine of Baba Bulleh Shah is located in Kasur, a city in the Punjab province of Pakistan. It is dedicated to the great Punjabi Sufi poet Baba Bulleh Shah and his teachings.
Baba Bulleh Shah is an important figure for many Pakistanis, and this shrine has become an important pilgrimage destination for them. He is one of the most famous South-Asian Sufi poets. Therefore, the tomb of Baba Bulleh Shah has essential cultural and historical value. It's almost 55 kilometers south of Lahore. A tour of this shrine will take you to the great poet's tomb and other sacred places dedicated to him.
You'll also get to explore the local market, which is full of souvenirs related to Baba Bulleh Shah, including books, music, and artwork. The shrine is a peaceful place where pilgrims come for spiritual enlightenment.
So if you're exploring religious sites, consider taking religious tours in Pakistan. They will give you a deep look into the country's rich cultural and religious heritage.
Frequently Asked Questions
What are the best tourist destinations in Pakistan?
The best tourist destinations in Pakistan are Murree, Hunza Valley, Fairy Meadows, Rama Lake, Ushu Forest, Rohtas Fort, and the Baltoro Glacier in Gilgit-Baltistan. These places offer spectacular landscape views and give you a taste of Pakistan's unique culture. Visitors can explore traditional villages, markets, monuments, lakes, and forests.
What are the best places to experience snowfall in Pakistan?
Pakistan houses some of the world's highest mountains. The northern areas of Pakistan have excellent winter snowfall, making them a great place for skiing and other winter activities. A few of the perfect places to experience snowfall include Malam Jabba Ski Resort, Kaghan Valley, Shogran Valley, Nathiagali Hill Station, and Naltar Valley.
Is it safe to travel to Pakistan for tourists?
Pakistan is becoming a popular tourist destination due to its rich culture, beautiful landscapes, and welcoming people. The government of Pakistan took measures to ensure that visitors feel safe and secure when visiting the country.
What do tour operators in Pakistan take safety measures?
Tour operators in Pakistan take several steps to ensure the safety of tourists. They conduct background checks on their drivers, guides, and other staff providing services during the tour. Tour operators also provide security personnel to accompany the group during their time. Their guides are also trained to handle any emergencies during the tour.
Can I customize my tour package to include specific places or activities?
You can customize your Pakistan northern areas tour package according to your preferences and interests. Tour operators in Pakistan offer various options for customizing your Pakistan tour package. For example, you can visit specific attractions, stay in certain hotels, or participate in special activities and excursions.
What kind of accommodation can I expect on a tour package?
Depending on your tour type, accommodations range from luxury resorts to basic guest houses and camping sites. Tour operators in Pakistan offer comfortable accommodation options at reasonable prices to make your trip a memorable experience.
You can expect modern amenities and services like air conditioning, free Wi-Fi, laundry facilities, and other comforts depending on the type of hotel you choose. With so many fantastic tourist destinations, planning an exciting and memorable tour package in Pakistan is easy.
Undoubtedly, Pakistan has much to offer regarding sightseeing and cultural experiences. The country has many places to explore, from majestic mountain peaks and glacial valleys to historic forts and monuments.
Tour operators in Pakistan ensure safety measures for tourists so that all visitors can have an enjoyable and hassle-free trip.