Marble In Pakistan
Pakistan is a country with many hidden treasures. Marble deposits found in Pakistan are rare and precious. Marble has been used in the design of tombs and mausoleums for centuries in the Subcontinent that pay an ode to its grandeur. The tomb of Jinnah is a coercing example. Its unique texture finishes off any structure with unmatched beauty and stunning appearance. Pakistan is home to a lot of different natural resources.
The massive availability of this in the country provides unlimited opportunities to investors locally or internationally to extract and export it in the international market. The previous government had introduced attractive trade policies for investors abroad to set up mining facilities in the country.
The Marble in the country is of the finest quality, not commonly found in other marble resources worldwide. White Marble is abundant, along with vast reserves of pink and green Marble or black granite of premium standards.
Marble Designs in Pakistan
Marble in Pakistan is of wide variety in terms of color and texture. Their uses differ due to their properties, and buyers consider their price and unique quality before making the purchases.
Some classic marbles in Pakistan include Badal Grey, Grey Emperador, Tavera, Botticino Fancy, Michael Angelo, Verona, and the most famous Ziarat White.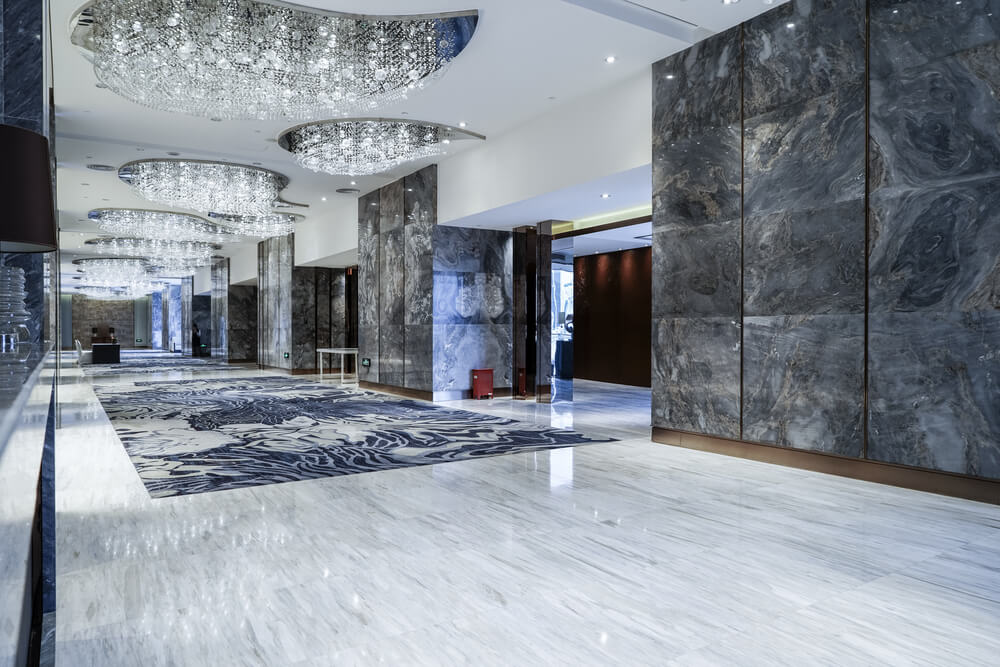 Verona, Tavera, and Badal grey are the most inexpensive ones, widely used in flooring or kitchens. Ziarat White varies in price and use depending on the texture and size but is still the most common Marble used for flooring due to its strength, looks, and availability.
Origin of Marble
Marble is a limestone rock that has crystallized under the earth's surface due to the pressure of the earth's layers over many years. Shells, bones, coral, and algae accumulated on the seafloor, compressed over millions of years, and turned into limestone or Marble.
In Pakistan, Marble resources are widely spread across Punjab, Khyber Pakhtunkhwa, and Balochistan, while it is believed to exist in Sindh.
Production
Production of this takes place under certain circumstances. Marbles don't wholly resemble each other in texture, color, or pattern. Every quarry produces its distinctive design, which doesn't repeat.
It is extracted from open-cast or underground quarries. The extraction methods depend on the kind of mine, usually using the vertical way. Huge blocks are cut out and classified based on their size, weight, pattern, cleanliness, and cracks which also determine their price.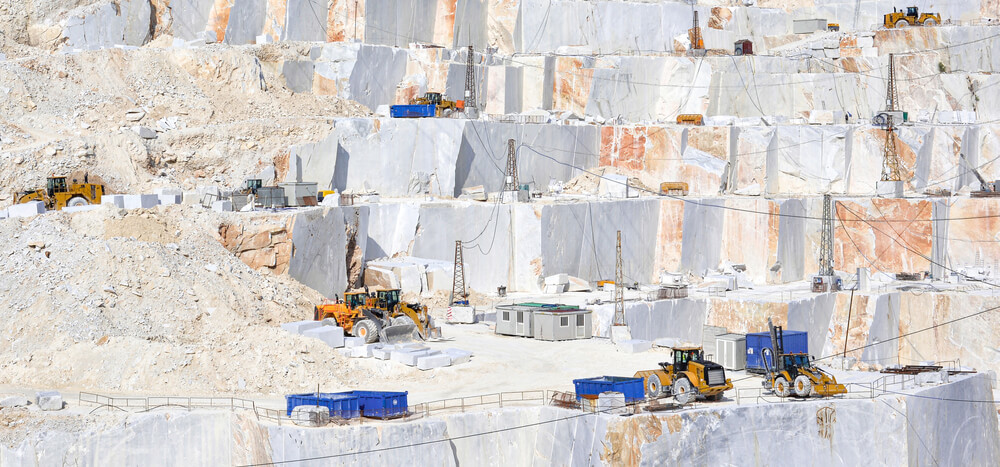 The gigantic blocks are sent to the processing units, which are unloaded using heavy cranes. They are then sliced using multiwire block cutters, again selected according to the characteristics of the blocks. The cutting is carried out carefully to reduce any waste.
The slabs or slices of this are polished and finished. A mesh is attached to the slabs to increase their strength. The original Marble pattern is subject to change after following all the processes.
Marble Reserves in Pakistan
Pakistan has an estimated 300 billion tons of marble reserves scattered in the Khyber Pakhtunkhwa and Punjab areas. There is a high demand for this from Pakistan in the international market, and Pakistan is one of the largest marble exporters in the world.
It is believed that more than 90 percent of these reserves are hidden in areas of KPK and FATA. The lack of mining facilities due to low investment by the local government, the industry has to face challenges continuously. There is a presence of massive reserves of this in Balochistan. The Marble is cut and taken to processing units, where it is cut and refined.
Studies reveal that high-quality marble reserves are found in the Mohmand district. Still, the opportunity to increase revenue through its exports or generate employment is missed because of no investment. Most cutting is done using artificial machines, which use vast amounts of electricity and don't give the required results. Application of the latest technology in marble mining will produce superior products.
Reserves in Balochistan
Balochistan carries rich minerals which need attention. There is the presence of vast amounts of marble reserves in the province. The region has approximately 2.5 billion tons of unique stone, while exploration is still in progress.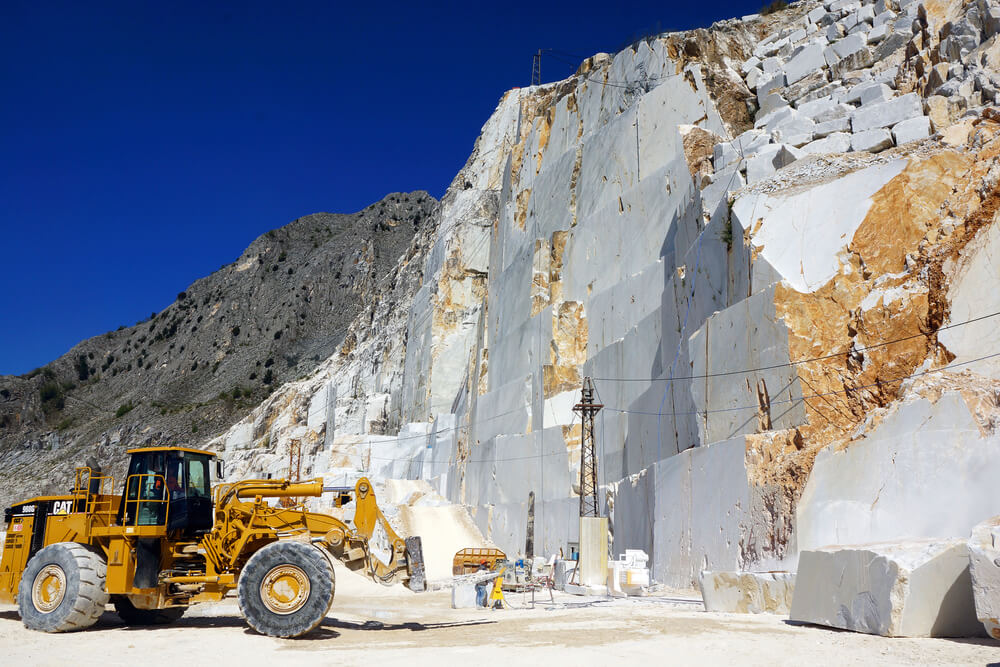 These reservoirs are found in Chaghi, Dalbandin, Zaeh Chilgazai, Buttak, Zardkan, etc. The finest quality of onyx in the darker shade is present in Bolan, Lasbella, Chaghi, and Khuzdar districts which are commercially exploited in the international markets.
Reserves in KPK
The Marble found in KPK can lead to economic prosperity in the province. An estimated 297 billion tonnes of Marble can be found there. There are wide varieties of this in the districts of Peshawar, Nowshera, Pir Sabak, Bagh, Swat, Barkili, Bampokha, Matwanrai, and others.
Marbles obtained from KPK comprise red-lined Marble and wide varieties of excellent-quality granite. Super white Ziarat marble in KPK is highly durable, keeps the place cool in summer, and is in massive demand in the local market. Traditional mining methods, like blasting, drill machines, etc., are the reason for the industry's slow growth.
Marble Reserves in FATA
FATA contains enormous reserves of a unique stone. According to a recent study, there are 7 billion tons of marble reservoirs in FATA, 8450 million tons in Mohmand, and 5850 million in Bajur.
Annually around 1.5-2.0 million tons of Marble is excavated from FATA. The area has reserves of exclusive quality super white and grey varieties of Marble.
Types of Marble in Pakistan
Pakistan has a diverse variety of Marble. Its characteristics include the veining pattern, durability, colors, and strength. These are the deciding factors of demand, uses, and prices.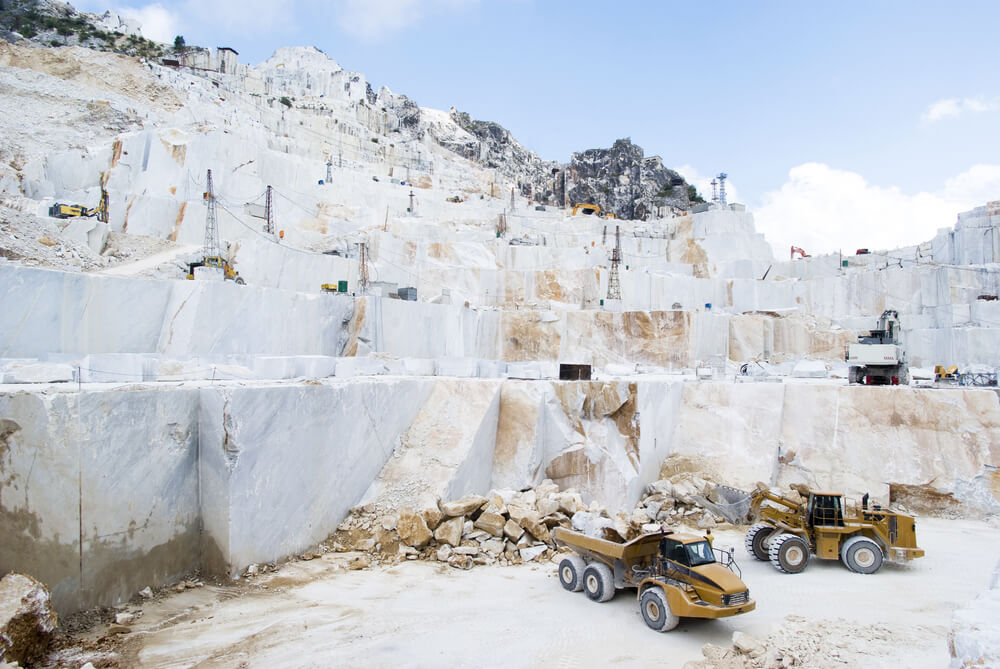 The most common type of Marble available in Pakistan is white Marble. The country's other valuable varieties of Marble include Badal Great, Tavera, Botticino Fancy, Verona, and Michael Angelo.
Imports and Exports of Marble in Pakistan
Pakistan can prosper economically if it pays attention to the marble industry. The massive demand for the Rock calls for investment from investors abroad and locally, which can generate revenue of billions of dollars.
The mining of Marble contributes around Rs 16 billion, that's a 0.5% share of GDP. The industry can export goods for $55 million if the correct machinery and technology are installed. Current methods of extraction result in the waste of 70% of the total excavated Rock, Which can be saved, and the value can be significantly added.
Under the current CPEC contract with the Chinese, remote mines are connected to the main cities to transport the raw Marble to the processing units. Chinese investment in the industry can cause Pakistan to compete in the international market effectively. The installation of cost-effective cutting, blasting, and finishing technology in the country can help boost the industry.
Mineral resources are abundant in the country that can give the country desired economic benefits if the government focuses on them. Right strategies and policies are much needed along with investments to dig out this valuable resource from the ground that can help the economy of Pakistan.
Difference between Marble and Limestone
There is a clear difference between Marble and limestone. Limestone is easily found everywhere in the world and is made up of Shell sand and mud deposits in lakes and oceans. On the other hand, Marble is The Rock formed by the recrystallization of limestone specialty in the mountain building process. Both lines on and Marble can be used as building materials and come in a white variety of colors. Marbles are usually used for art like home interiors and sculptures, whereas limestone is used as a raw material for different products. Limestone is a Porus sedimentary rock much more complex than Metamorphic marble rocks. Both stones have a very close rating on the Mohs scale of mineral hardness.
Uses of Marble in Pakistan
The State Bank of Pakistan is one of the largest exporters of different types of marble products in domestic and international markets. High-quality Marbel reserves of Balochistan FATA and KPK are being dug with modern techniques to increase the rising demand for Marbel worldwide. It is specially used for commercial and Residency purposes to create French and Italian-style mosaic artwork which are also quite popular in Arab countries.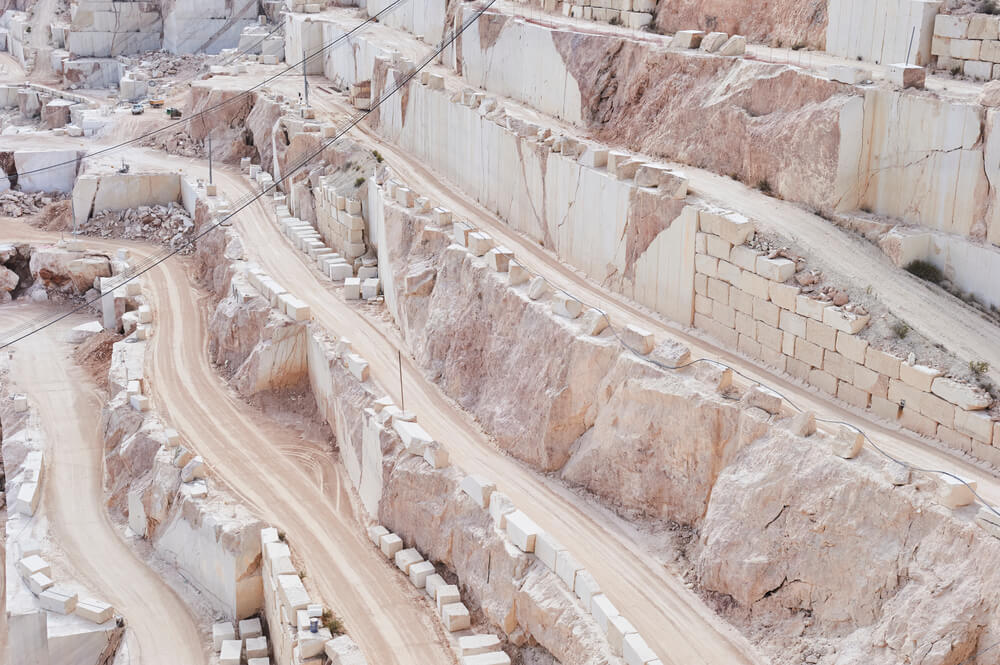 Interesting facts about Marble
Marble is one of the most popular natural stones being used all over the world for different purposes. From flooring to Italian kitchen countertops, Marble is a part of all significant commercial and residential buildings. Here are a few interesting facts about Marble.
· Marble is a Greek word that refers to something Shiny and sparkling in physical appearance.
· The use of this incredible Rock dates back to the ancient Romans and Greeks, who made architecture and sculptures.
· Marble is a Metamorphic stone that can eventually change its composition from one Rock to another. It is primarily made of limestone, heated, and pressurized under extreme conditions. Limestone recrystallizes to become Marble.
· Marble is also composed of dolomite, organized, and calcite crystals.
· Style Rock is available in white, Red, Green, Brown, Black, Grey, and pink.
· Interestingly, Marble is also used in making paint paper and even toothpaste.
· Most of the Renaissance sculptures and arts are made up of classic Marble extracted naturally from the sources.
FAQs
What is Marble made from?
Marble is made of white crystals and colored grains of mica inclusion, which lock together to make this sturdy Rock. It is a Metamorphic rock composed of carbonate minerals.
How big is the marble industry?
Marble is in high demand Rock in the construction industry because it is an essential part of the building materials used in commercial and residential buildings. Marble is used in buildings, construction monuments, and statues.
Which country has the best Marble?
Many countries have the finest Marble, but most hybrid and luxurious stock is available in Italy, Spain, Romania, Greece, and Germany.