Army Museum Rawalpindi
Pakistan is home to several museums with unique histories and offerings. But did you know that an Army Museum in Rawalpindi is well worth a visit? Which traces the history of Pakistan's military from its inception to the present day. The museum contains thousands of artifacts from Pakistan's military history, including weapons, uniforms, paintings, and sculptures. The museum is a must-see for anyone interested in learning more about Pakistan's military heritage!
Army Museum Rawalpindi, Attractions, Tickets, Timings, and Location
The Rawalpindi Army Museum was founded in 1961 at Rawalpindi Cantonment. The museum exhibits an extensive collection of arms and artillery from various periods. It also has a section dedicated to the history of the Pakistan Army and the Global War on terrorism. The museum is open on all days except Saturdays and Sundays. But you must purchase entrance tickets and don't forget your ID card at home.
History About Army Museum Rawalpindi
Pakistan Army Museum was founded in 1961 to preserve and document the Army's illustrious past and rich heritage. In 2009, Pakistan Army made arduous efforts to transform a notion into a monument to glory. And after extensive renovation, redesign, and gallery expansion created a stunning architectural and historical masterpiece depicting Pakistani spirit and military culture.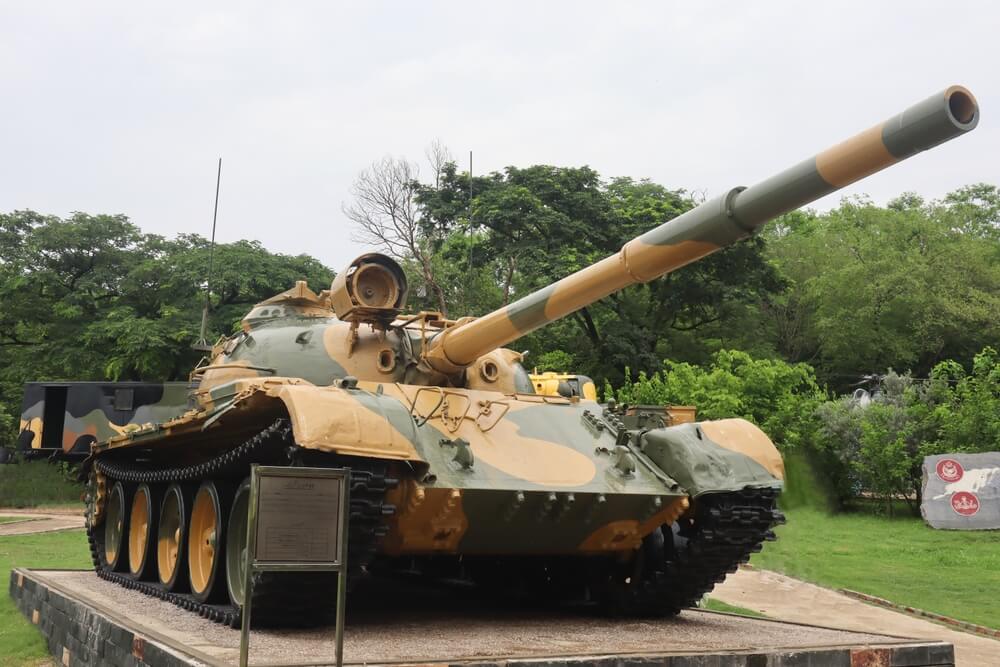 The architecture of the Army Museum Rawalpindi
The Army Museum Rawalpindi is an architectural marvel. The museum is spread over 16,000 square feet and houses a collection of artillery guns, uniforms, medals, and other artifacts from the British Raj period. The museum's white brick facade is a sight to behold. Visitors can explore the exhibits on two floors of the museum, which chronicle Pakistan's military history from ancient times to the present day.
Attractions Offered By Army Museum Rawalpindi
A statue of sepoy Khudad Khan, a recipient of the Victoria Cross and the first Muslim in the area to do so for his service in the British Army during World War I, graces the entrance to the Pakistan Army Museum in Rawalpindi. There are many galleries in the army museum along the rim of each floor which offer many attractions. There is also an external display of weapons and equipment used by the Pakistani armed forces. In addition to an extensive collection of arms and ammunition, it also features displays of Pakistani military uniforms and regalia from different historical periods. Of particular interest are the exhibits dedicated to the Frontier Force, Punjab Regiment, and Baloch Regiment – three elite corps that have played a significant role in defending Pakistan against external aggression. Moving on to the virtual tour, we will discuss each attraction offered by the museum.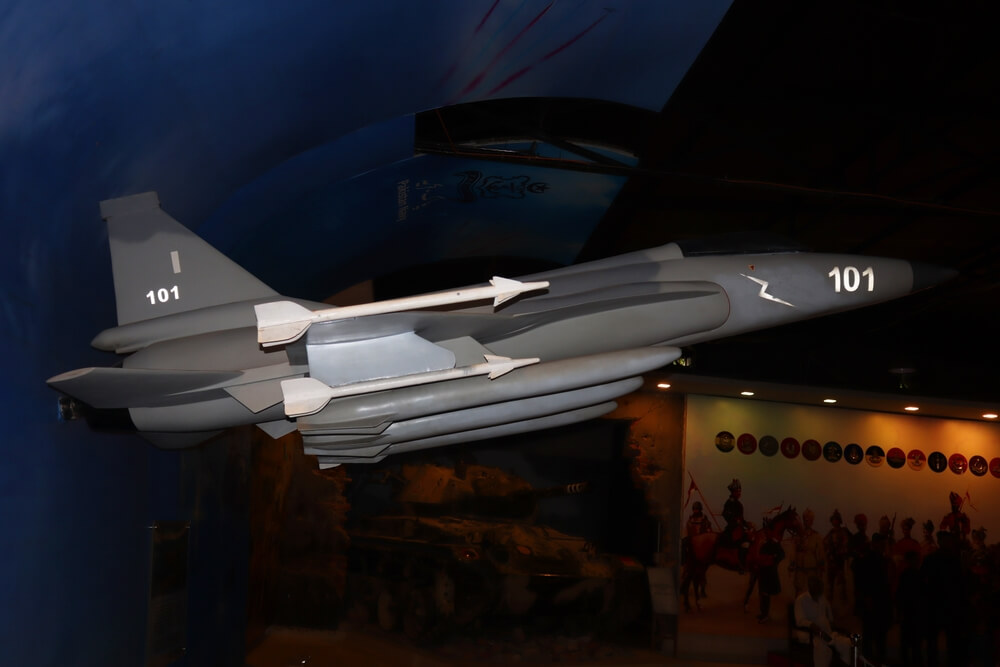 Displays of Pakistan Rangers
The Pakistan Rangers are an elite paramilitary unit that has been a part of the Pakistani military. Pakistan Rangers Sindh and Pakistan Rangers Punjab displays are in the first-floor lobby. The exhibit featured weapons, uniforms, and other equipment used by the Rangers over the years. The Rangers have seen combat in every major conflict in Pakistan's history, and today they serve as a border guard and internal security force. So these displays pay attribute to their sacrifices.
Frontier Corps
Frontier Corps Baluchistan and KPK, Frontier Corps Pakistan Military Academy, Anti Narcotics Force, and Pakistan Coast Guards displays, along with the rangers exhibits, are also in the first-floor lobby. The Pakistan Army Museum displays a collection of exhibits that tell the story of the Pakistani military from its origins to the present day. Among the highlights are displays of the Frontier Corps, which has a long and storied history of fighting in Pakistan's tribal areas.
Uniforms of Bandsman Worn Over the Years at Army Museum Rawalpindi
Musical gear and Uniforms of Bandsman Worn Over the Years are exhibited in the Military Bands Gallery eight. The eye-catching uniforms on display attract the eye.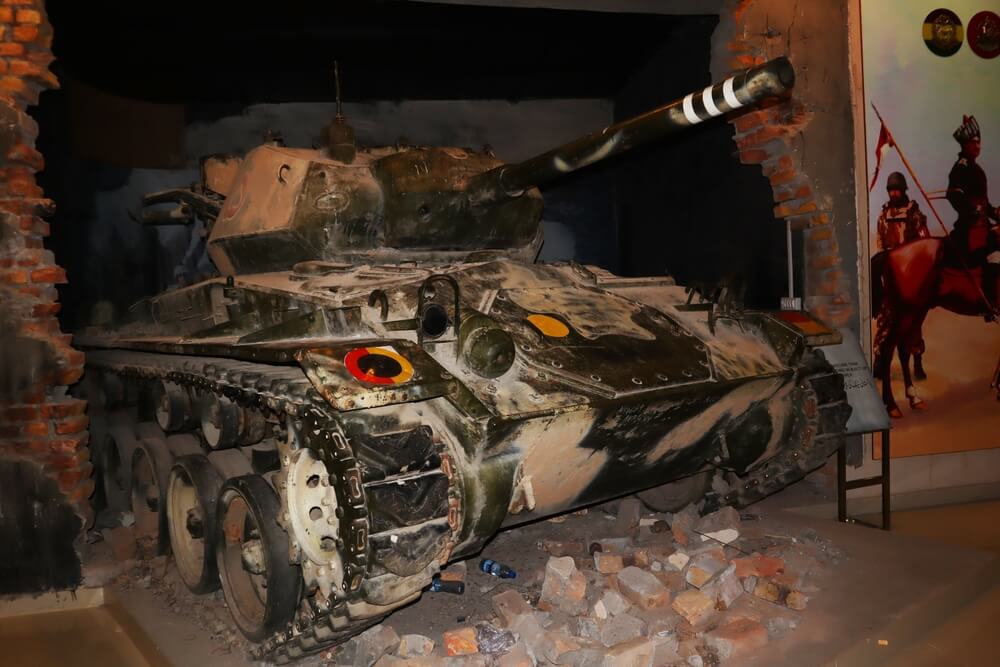 Musical instruments
Rawalpindi Army Museum is also home to a vast collection of musical instruments bandsmen used in the past years. These instruments are on display for everyone to see and enjoy.
Displays of Frontier Force at Army Museum Rawalpindi
Have you ever wondered what life was like as a soldier in the Pakistani Frontier Force? Or how did the Punjab Regiment and Baloch Regiment operate during wartime? If not so, you'll want to visit the army museum in Rawalpindi. The museum is home to exhibits and galleries that showcase components of Pakistan's military.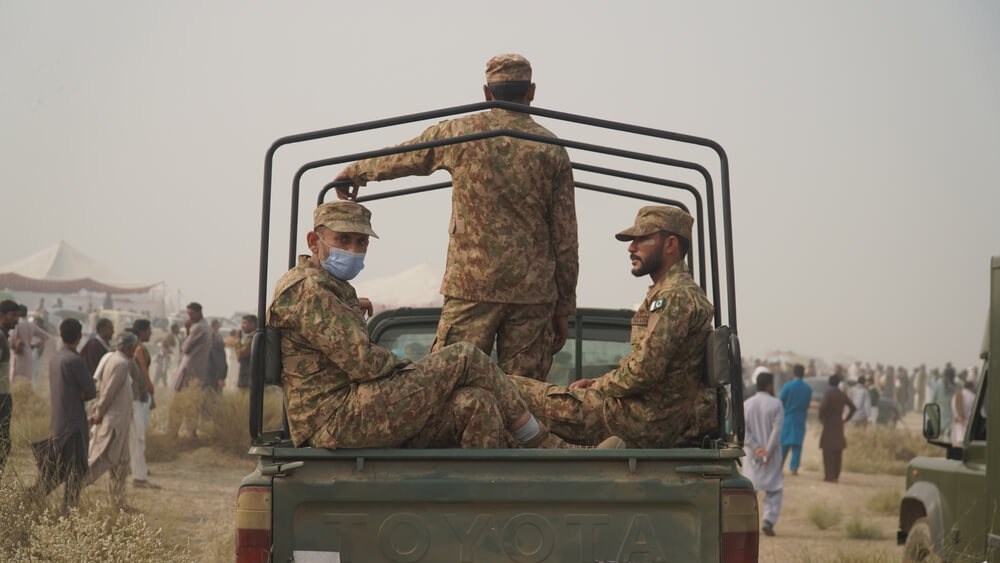 Displays of Northern Light Infantry
The Northern Light Infantry (NLI), Mujahid, Sindh, and Azad Kashmir regiments are exhibited in gallery 10. Each unit has its unique history and culture, making them an essential part of the Pakistani military with a long history dating back to the country's independence in 1947. The military has seen action in many conflicts over the years and plays a crucial role in defending Pakistan's borders.
Armoured Corps
Rawalpindi Army Museum exhibited several armored vehicles and artillery pieces in gallery eleven. The display was part of the museum's ongoing efforts to highlight the Pakistan Army's history and heritage. Visitors could view several tanks, other armored vehicles, and artillery pieces used by the Pakistani Army over the years. Seeing some of these rare pieces of military hardware up close is a rare opportunity.
Corps of Electrical & Mechanical Engineers
A Corps of Electrical and Mechanical Engineers display in Rawalpindi army heritage museum. The exhibition showcases the history, role, and importance of the Corps of Electrical & Mechanical Engineers in Pakistan's defense sector. It features a wide range of equipment used by the corps over the years.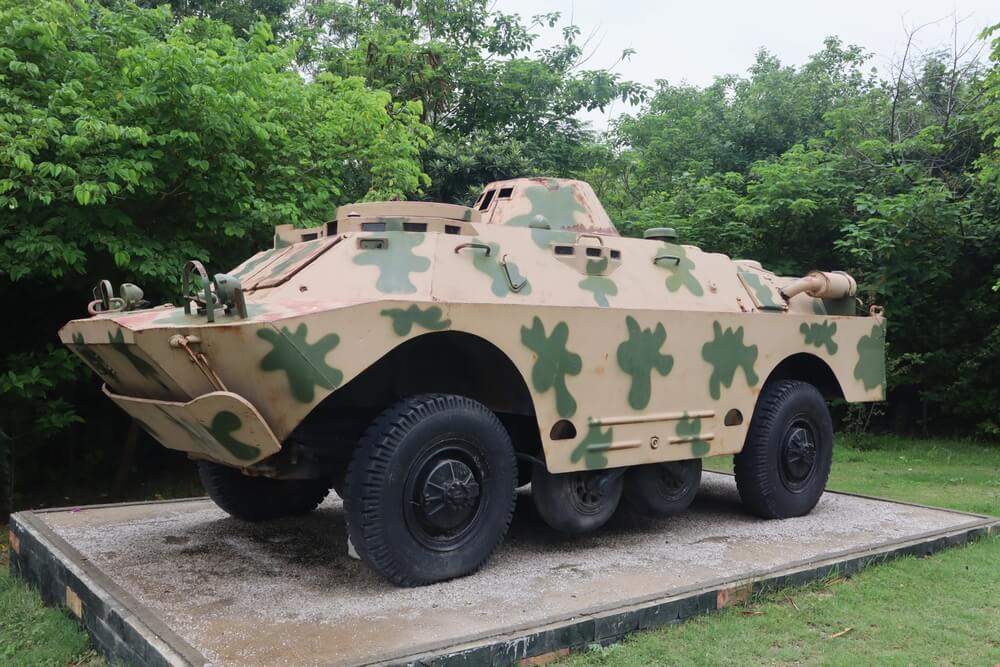 Ordnance Corps
The Ordnance Corps is a distinctive arm of the Pakistan Army. The corps deals with all ammunition and explosives, including small arms, artillery, missiles, and air defense. Gallery twelve of this museum includes artillery pieces from historical periods and modern-day missile systems. Visitors could get close to some of these weapons and learn more about their role in the Army. The Ordnance Corps is an integral part of Pakistan's military heritage museum, and this exhibition was an excellent opportunity for people to see its work up close.
Corps of Engineers
The Corps of Engineers, known as the Engineer Regiment and informally as the Sappers, is a combat engineering corps in the Pakistan Army. Their duties include engineering support for infantry brigades, artillery, and tanks (particularly maintaining their mobility by constructing or mending routes), removing barriers, building facilities (including field hospitals), preparing battlefields, and the recovery process following combat. You can explore their contributions to history at The Military Museum in Rawalpindi.
Corps of Military Intelligence
The corps of military intelligence has been a part of the Army. It was created to provide vital information to commanders to make informed decisions on the battlefield. The exhibit at the army museum in Rawalpindi showcases different uniforms, equipment, and documents from many years of military intelligence history. Visitors can see how this vital arm of the armed forces has evolved.
Gallery of Kashmir war 1948
The army museum in Rawalpindi is home to various exhibits, including a gallery dedicated to the Kashmir war of 1948. The gallery features photos, artifacts, and explainers that offer insight into this significant event in Pakistan's history.
Gallery of Indo-Pak war 1965
If you're in the mood for a trip down memory lane or are simply interested in learning more about military history, check out the Gallery of Indo Pak war 1965 at the army museum Rawalpindi. This exhibit features a detailed account of the battle between India and Pakistan in 1965, including information on armaments and strategies employed by both sides. The Indo-Pakistani War of 1965 was a culmination of skirmishes between India and Pakistan along the Kashmir border since independence in 1947. On September 1, 1965, Pakistan launched preemptive air strikes on six Indian airfields, which escalated into a full-scale war. The two countries fought over control of Kashmir, and each side suffered heavy casualties. After seventeen days of fighting, the United Nations intervened and called for a ceasefire. In November 1966, the two nations signed the Tashkent Declaration, which resulted in a withdrawal of troops from both sides and the resumption of diplomatic relations. The gallery also includes photos and artifacts from the conflict.
Gallery of Indo-Pak war 1971
If you're a history buff or enjoy viewing war memorabilia, a trip to the Army Museum in Rawalpindi is well worth your time. Among its many exhibits is a gallery dedicated to the Indo-Pak war of 1971. This gallery showcases uniforms, weapons, and other artifacts from that conflict. If you are interested in this dark period of South Asian history, you must see this gallery.
Nishan-i-Haider Gallery
The Nishan-i-Haider Gallery at the army museum in Rawalpindi is a tribute to Pakistan's bravest sons. The gallery displays the highest military decoration awarded to members of the Pakistani armed forces and is a reminder of the sacrifices made by our heroes. The gallery features paintings, biographies, and other memorabilia associated with recipients of the Nishan-i-Haider medal.
Army Museum Entrance Tickets
Admission for adults is Rs 50, while probably it's only Rs 20 for kids, so check out this fascinating museum next time you're in Rawalpindi!
Museum Timings
Army Museum Rawalpindi opens from Monday-Friday 09:00 am-4:00 pm.
Location & Contact Info
In Rawalpindi, Punjab, on Iftikhar Janjua Road is where you'll find the army museum. You can contact the museum at (051) 5147630 for any queries.
Frequently Asked Questions
What is the history and location of the army museum Rawalpindi?
The Pakistan Army Museum houses in the complex of buildings known as the Pakistan Army's General Headquarters (GHQ), located on Iftikhar Janjua Road, which dates back to the British colonial era. It was established on October 24, 1961, and is one of Pakistan's most significant museums. Its goal is to preserve the history of the Pakistan Army through artifacts and photographs.
What is the phone no of the army museum Pindi?
Phone no of the army museum Pindi is (051) 5147630. You can call on it for any queries.
Conclusion
The military museum is home to exhibitions that chronicle Pakistan's rich military tradition. The museum displays armaments from different periods of Pakistan's Military History, including ceremonial swords and guns used by past rulers. There are also exhibits about wars fought by Pakistan, including the 1965 War with India. Apart from weapons, there are exhibits about uniforms, equipment, medals awarded to soldiers, battle tanks, and historical documents on display at The Military Museum Rawalpindi. You can witness this fantastic exhibition by visiting The Military Museum in Rawalpindi City.