Sheosar Lake – A Detailed Guide
Skardu in northern Pakistan's Gilgit-Baltistan region is famous for its breathtaking landscapes and mountain peaks, but there's plenty to see here that isn't frozen in ice or snow. And one of the most stunning sites in Skardu — and easily accessible from the city center — is Sheosar Lake, also known as Blind Lake, which can be seen on clear days from almost any point in Skardu itself or nearby peaks like Nanga Parbat or Rakaposhi.
Sheosar Lake Skardu Attraction, Timings & Locations
Sheosar lake is a large body of water. As the seasons change, the lake reflects various patterns. Visitors to the northern Pakistani state of Gilgit-Baltistan find Sheosar Lake pleasant, whether covered in ice or lush vegetation. They are located at an altitude of 4,142 meters (13,589 ft). Locals refer to it as the jewel in Skardu's crown: the 2.3 kilometers long and 1.8 kilometers-wide sheet of emerald water set against dramatic snow-capped mountains.
Sheosar is one of Pakistan's most popular tourist attractions, with hundreds of tourists annually.
Why is it called Blind Lake?
Sheosar Lake is also known as Blind Lake because in the Shina language, "Sheo" means "blind," and "Sar" means "Lake."
A series of cascading waterfalls is the centerpiece at the head of this natural gem. Visitors must climb uphill to reach the lake, but it's worth it. The destination is stunning, a magical spot where visitors are met with an incredible panorama that extends from Chultal peak in Ladakh to K2 in Baltistan.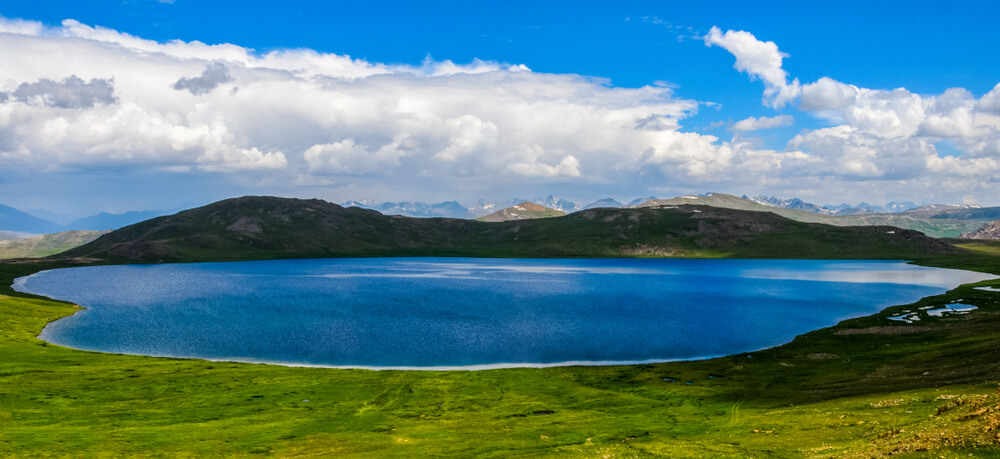 The backdrop is the Sheosar Lake and Deosai Plateau, sandwiched between lush green valleys and fields irrigated by fast-flowing streams. This imposing landform fills visitors with awe as they witness natural rock formations carved by erosion over millions of years.
What is the Best Time to Visit Sheosar Lake?
The area around Sheosar Lake blooms with a great variety of flowers and butterflies throughout the spring. The entire Deosai region is covered with snow from November to May. However, the area has a lot of natural beauty in the spring and summer.
The lake water typically runs at its warmest in June and July. However, the summertime could also be great if you are not a snow lover. Because the elevation of Sheosar Lake is higher than that of Deosai Lakes, it can get chilly during winter. The high altitude also means visitors must drink much more water while visiting this destination.
The surrounding landscape at this destination can be described as mountainous terrain coupled with high altitudes. Summers are moderate and enjoyable, but they are also relatively short. Daily temperature ranges are between -20°C and 12°C, while annual precipitation is measured between 510mm to 750mm.
Recommended Gears
Every trip to Skardu is complete with a visit to Sheosar Lake and Deosai, the highest mountain in Pakistan. It would help if you took some basic precautions to ensure your safety.
The easiest way to get there is by hiring a private car, though some also opt for an arranged tour package with one of the numerous tour operators in town. Getting there alone will require driving on unpaved roads, which can become challenging during monsoon season or after heavy rainfall.
It's best to go early enough into the day as the lake will be harder to find in the fading light, and bears are out hunting after sunset, so have someone along who knows their way back should you get lost.
Main Attraction At Sheosar Lake
Sheosar Lake is a freshwater lake in the Skardu Valley in the Gilgit-Baltistan region of Pakistan. The valley has many valleys and mountain peaks. It is known for its brown trout fish. The Park's administration can pay a small fee to get a fishing license, depending on the length of stay.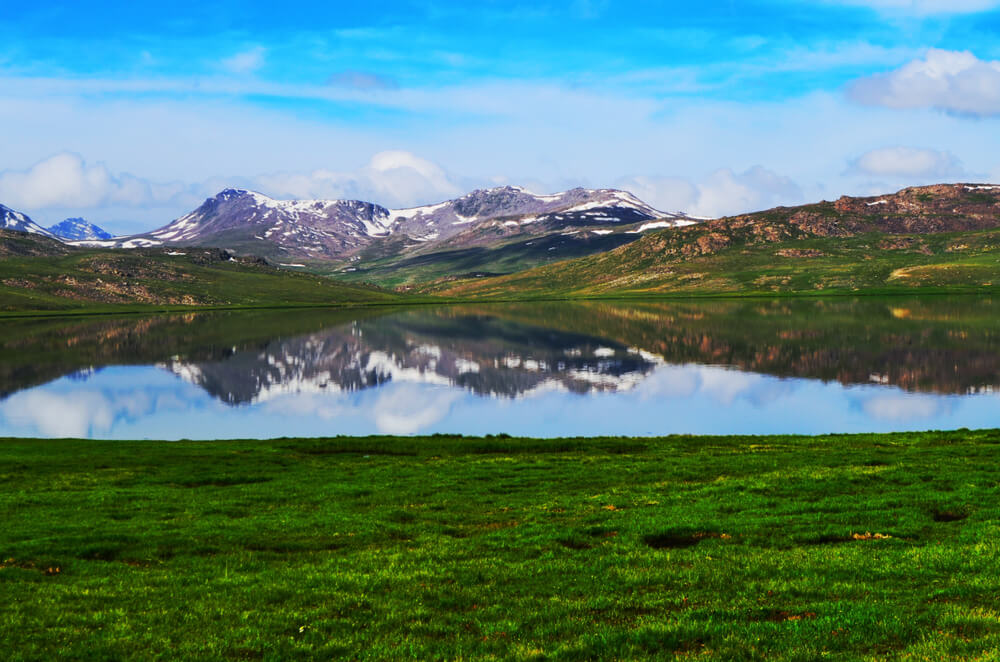 ● Snow Capped Mountains
Mountains surround the Hispar Hotel Skardu. The Deosai National Park, Skardu Fort, and the Italian K2 Museum are local attractions. Explore the area to find outdoor adventures, such as mountain climbing, as it is surrounded by snow-capped mountains and overlooks some of the world's most picturesque lakes. The rooms of this Hotel have a variety of amenities, including air conditioning, heating, wake-up calls for the days you can't drag yourself out of bed, and free Wi-Fi throughout to make your stay as comfortable as possible.
● Wildlife
Over 100 species of migratory and resident birds can be seen in Deosai. During the summer, the Park is home to many migratory species, including gulls, geese, terns, plovers, shanks, sandpipers, Common Mergansers, and Horned Larks.
The Red-fronted Serin, Turtle Dove, Rock Bunting, Golden Eagle, falcons, Eurasian Sparrowhawk, Griffon Vulture, Snowcock, Kestrels, and Pheasants are among the other birds found in the Park.
● Crystal Clear Water
Sheosar lake is so-called because of its crystal clear water. One can see this lake's bottom from up on the shoreline. One could drink from it with a greenish-blue color without fear of getting sick. Surrounded by brown rocks and high mountains, the area feels more like a natural wonder than an artificial reservoir. The Skardu Valley has been considered by many the world's most beautiful valley. The natural beauty and the blue waters make for a unique place to visit and explore.
● Best Picnic Spot
Sheosar lake is located in Skardu, Gilgit-Baltistan, Pakistan, and is famous for its clear water. Snow-capped mountains also surround the lake. However, The waterfalls help filter the crystal clear water and make it even more refreshing.
Hiking up the hillside to reach this place can be strenuous for some people, and there are different accommodations, such as campsites and tea houses around the lake. If you're looking for a fun way to experience nature at its best, head to Sheosar Lake Deosai!
● Snow Fall
Sheosar Lake is a remote, circular mountain lake in the Gilgit-Baltistan region of Northern Pakistan. It covers an area of 2.3 kilometers long and 1.8 kilometers wide. It is the second deepest high-altitude lake in the world. The almost clear waters give an exceptional view down to the bottom of the water, making it famous for scuba diving.
● Frozen Lake
Sheosar Lake is a frozen lake in Skardu. It is the heart of winter. The Deosai plains receive more rainfall than nearby Baltistan valleys because they are exposed to the monsoon-affected outer Himalayas. In Deosai, sudden changes in the weather that happen in an instant are common. A bright sunny day can quickly turn into a dark stormy one accompanied by ice rain.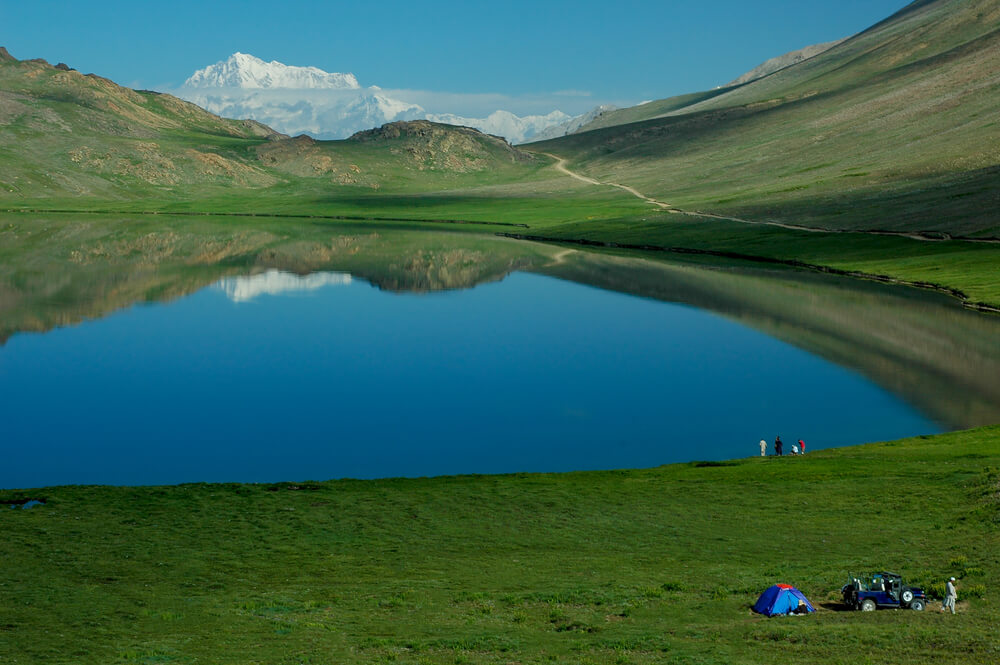 ● Beautiful Flowers and Butterflies
If you're looking for a destination with abundant natural beauty, you'll love this beautiful lake in Pakistan. Nestled at the foothills of the Himalayas, it is an ideal spot for hikers and avid bird watchers alike. Here, you'll find many species of exotic flowers and butterflies.
● A couple of Small Kiosks
A small kiosk is a great way to attract customers in an area with few visitors. It is also an excellent place to enjoy a light snack while looking around. If one wishes to eat on the lake, one must bring food.
How Deep is Sheosar Lake?
At 40 meters (130 ft) in depth, Shausar Lake is the deepest natural lake in Pakistan. It has a lot of history behind its depths, with indigenous trout fishermen maintaining the lakes' fish population through selective fishing instead of other lakes' non-selective (catching all fish) procedures. The area's climate has historically been one of its most defining features – winter temperatures can range between -27 to 0 degrees Celsius while summer ranges from -20°C to 12°C.
One of the Highest Lakes in the World
Sheosar Lake is the second-highest lake in the world, and it is a significant tourist attraction in Skardu. People come to this place for natural relief from their health issues because of its remote location and tranquility. So one should plan their trip carefully.
Things to do At Sheosar Lake
There are many things to do at Sheosar lake, such as barbecuing, swimming, and water rafting. There is also a place for fishing and boat riding. Swimming at the lake provides a pleasant experience of enjoying the solitude away from busy city life. The crystal clear water makes it an ideal location for relaxing and enjoying the fresh air.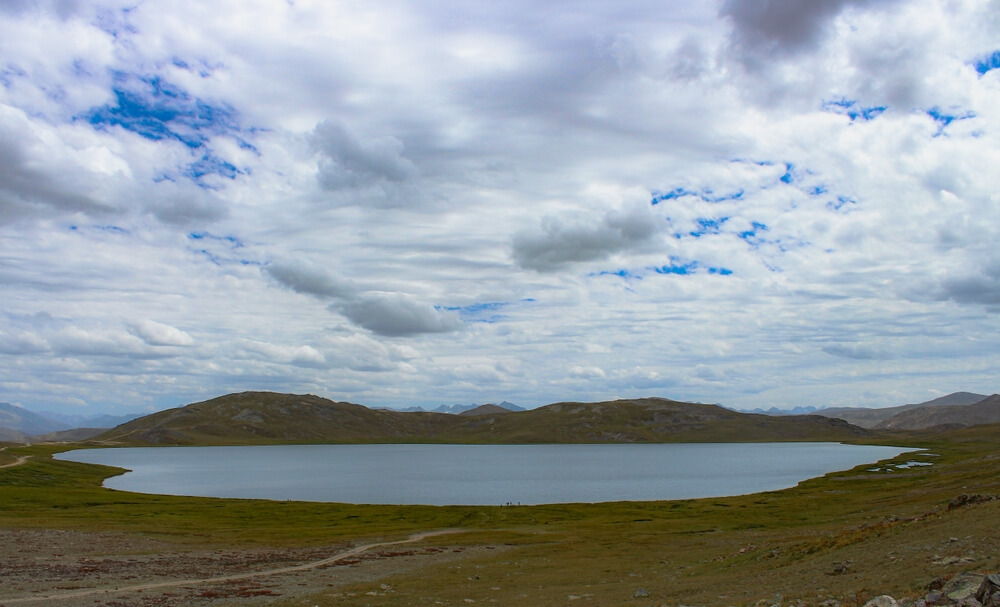 ● Camping
At the bottom of this valley is a large and serene lake called Sheosar. It sits at an altitude of 4,142 meters (13,589 ft). This means you will have to trek up before hiking down to it. Start your day with a hearty breakfast while you watch the sunrise over the Karakoram mountains before packing a lunch and heading out on your multi-hour adventure.
● Boating
The Sheosar Lake is connected to the Indus River by a canal, making it an attractive destination for boating activities. Boats can be rented from the boats on the lake or a hotel in Skardu. Day trips are recommended because of their proximity to attractions like Dida Gali, Raikot Bridge, and Kalanga Valley. Boating has been one of our favorite activities in Pakistan so far!
● Fishing
Skardu is known for its amazing lakes that draw tourists from all over the world, but one lake, in particular, stands out: those above and famed Sheosar Lake. There are many reasons why this body of water is worth a visit, but I will mention three main points below. The first of these points is that it is a great place to fish.
● Photographs
We traveled to Skardu, Pakistan, to explore the shores of one of the most remarkable lakes in Pakistan. The color of the water is a translucent green that reflects its surroundings and overhanging cliffs. The lake rests in an ancient valley carved by glaciers on one side and surrounded by mountain peaks on the other. There are few places on earth where such powerful forces have come together to create something so beautiful as this.
How to Reach Sheosar Lake?
Sheosar lake is in Skardu, and tourists can reach this lake by two different routes. Two paths can be used to compare the lake. One way goes through Skardu, and the other through Astore District.
Road to Skardu—A jeep can travel the Skardu road in a few hours, but a hike would likely take two days.
A store to Sheosar Lake
Sheosar Lake is located at the base of Skardu City in Gilgit-Baltistan, Pakistan. Astore Route The second route comes from the Astore District. The final residential neighborhood next to the plains, Chilm, is accessible from the main Astore town through a semi-metal road in around 4 hours by jeep. The word Sheosar comes from the Shina language and means water. This natural site was given to Dr. Akhtar Tariq for recreational purposes, and the Department of Tourism built a few rowing boats for tourists. At an altitude of 4,142 meters (13,589 ft), this pristine lake is a major attraction to visitors to Skardu during the summer.
Skardu to Shigar lake
Sheosar Lake is a freshwater lake in Skardu city and the best place to enjoy boating and picnicking during summer. This is located at an altitude of 4,142 meters (13,589 ft) above sea level. You can travel by road till this point or take a 10-minute taxi ride. Since the drive up to the lake may not be appropriate for kids, bringing them with you on the way back from the lakeside picnic spot, where there are swings and slides too.
Where to Stay in Sheosar Lake?
Wazeer's Mehal Hotel is a convenient place to stay for people looking at the various local attractions. It is close to the town center and offers many activities, such as skiing and climbing. Hispar Hotel
can also be an option. It is also in town but is much more expensive than Wazeer's Mehal Hotel and doesn't offer as many amenities.
Locations of Sheosar Lake Deosai
Sheosar lake is located in Skardu city of Gilgit-Baltistan, Pakistan. The height of the lake is approximately 4,142 meters (13,589 ft). It supplies Skardu with most of its drinking water and water for irrigation. However, due to environmental issues and landslides caused by climate change in the region, there have been many problems with supplying water to the locals.
FAQs
What is Sheosar lake famous for? 
Sheosar Lake is known for its surroundings, water, and snow all year round. This picturesque lake is situated on a mountain plateau at the entrance of Skardu valley. Being a few kilometers away from Skardu, it is easy to reach by car. There are good hotels near the lake with amazing views. There are also some shops where one can get grocery items like juices, snacks, and fruits.
Can Families Visit Sheosar Lake? 
Sheosar Lake is an ideal destination for family trips. Whether you want to go hiking, enjoy the views, or spend some time away from the city, it's a picturesque vacation spot for anyone looking to escape.
Sheosar Lake is a freshwater lake located in Skardu Valley in Pakistan.
Conclusion
Sheosar Lake Skardu is an azure lake nestled in the valley of its namesake. Its unspoiled beauty makes it a popular tourist destination for those visiting Pakistan. With its tranquil ambiance and serene view, this scenic pond is worth a visit for anyone interested in exploring Pakistani nature.