The Majestic Katora Lake in Kumrat Valley
Located in the Kumrat Valley of Pakistan, Katora Lake is one of the country's most spectacular natural water bodies. Lush green forests and snow-capped mountains surround it. It is easy to see why people are so drawn to this area. The lake was named after its shape, which resembles a katora, a traditional water container made from brass. Even though it's far from any city or town, thousands of tourists visit Katora Lake every year to escape urban life for peace at this remote location.
What is the Best Time to Visit Katora Lake?
There are different opinions as to the best time to visit Katora Lake. One perspective claims that May is the best time because, at this time, the Lake water is stocked with trout, and trout anglers gather from around the country for this annual event. Another claim is that visiting during the winter months provides excellent camping, as visitors can enjoy a campfire on one side of the campsite and watch ice floes floating on the other.
The Myth Of Katora Lake
Every Friday, a gold katora is said to magically materialize in the middle of the lake and then vanish. Some people believe this myth, and many do not share this opinion. The majestically enthralling site is in an enchanting valley surrounded by rugged mountains, making it one of the most memorable places to visit in Swat, Pakistan. The stream that once used to flow through this valley dried up many years ago; now, all that remains are trees- if you know where to look for them.
Recommend Gear for Katora Lake
Bikers, hikers, and travelers seeking respite from their journeys can find it at Jahazbanda Katora Lake. This expanse of still water is located in a magnificent setting amid all the kumrat valley has to offer. Escape to this remote yet hospitable area and unwind, listening to birds chirping while you watch spectacular wildlife go about its daily routine.
Main Attraction during Trek to Katora Lake
Nestled at the foot of a lush green mountain range, the Katora Lake is an enchanting site. This place is incomparable, from the cool shades of an azure blue sky to pristine white snow covering these mountains in winter. Many tourists plan their treks to experience this mesmerizing lake up close and personal. A lake is ideal for spending a lazy afternoon and enjoying nature's bounty while feeling refreshed and renewed with its purity.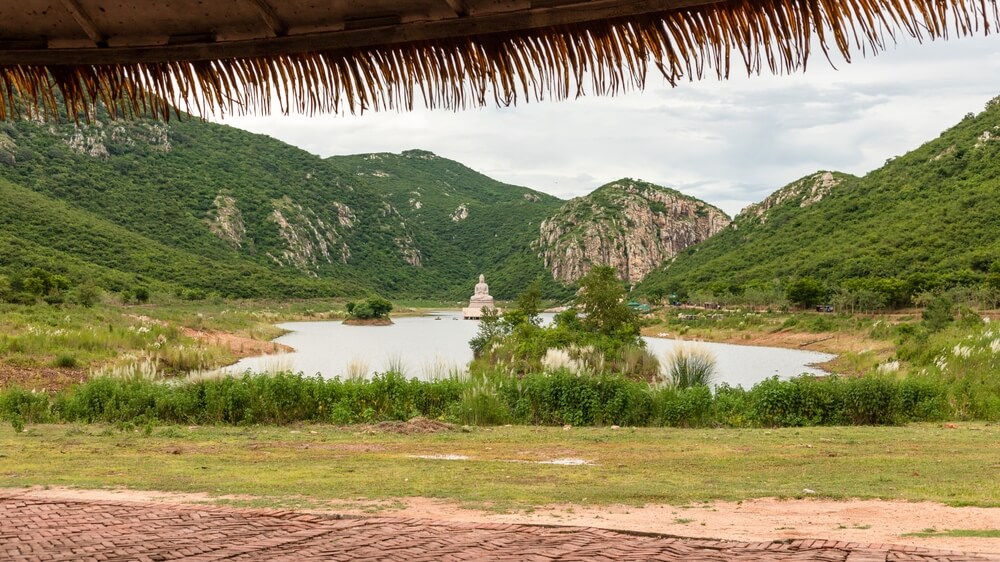 ● Jahaz Banda Meadows and Waterfall
For those up for a refreshing and serene trek, visit Jahaz Banda. Jahaz Banda Meadows and Waterfall are at the majestic Katora Lake Wadi Swat (Kumrat) base at 3,100 meters above sea level. The area is rich with flora and fauna, including two species of wild mountain sheep. Tourists and residents frequent the region to enjoy picnics, boat on the lake, or fish on its banks.
● Snow Capped Lake
Kumrat valley is 8,100ft above sea level, and the magnificent views will keep you enthralled. In its glory, it is filled with mountains and sky. The majestic Jahazbanda lakes adorn this valley, while the majestic Katora Lake Wadi Swat offers the most scenic experience. It has captivating snow-capped peaks with crystal-clear water that you would never like to leave! The beautiful weather of spring or autumn makes it a perfect destination for adventurous people.
●      Adventurous Hike near Katora lake
Kumrat valley is an administrative subdivision of the Swat district, and it is one of the major tourist spots. The majestic Jahazbanda Katora Lake, located 22 kilometers east of this valley, has a beautiful view of winter. If you want peace and tranquility, you should visit it once. With its pristine surroundings and serene environment, you can go hiking with your friends to explore the abundant natural beauty area. Along the way, you will find local restaurants where you can have tea or lunch. At the edge of Jahazbanda Katora Lake Wadi Swat is a breathtaking view for the visitors, where they can feast their eyes.
● Beautiful Glaciers
Standing on the outskirts of the glaciated valley, it's hard to believe you're still somewhere on Earth. It looks like another planet entirely. The air is so thin that you can barely think through it, and there's no sound aside from the occasional tinkling of ice falling from a melting glacier face. You'd have to be crazy not to spend every waking minute up here.
● Lush Green Forests
Kumrat valley is a place of outstanding natural beauty. It's covered with lush green forests and surrounded by snowy peaks and natural waterfalls. The relaxed and fresh air from the snowmelt still soaks the plants, ground, and rocks. To get to Katora lake, one has to trek down an uphill road for three hours on a steep path through the forest. Along the way, there are many villages of different ethnicities where you can buy their traditional goods. When you finally reach it, you'll be rewarded with a sight like no other: the imposing form of Katura Lake fills your view as it lies before you at an altitude of 8,100ft above sea level.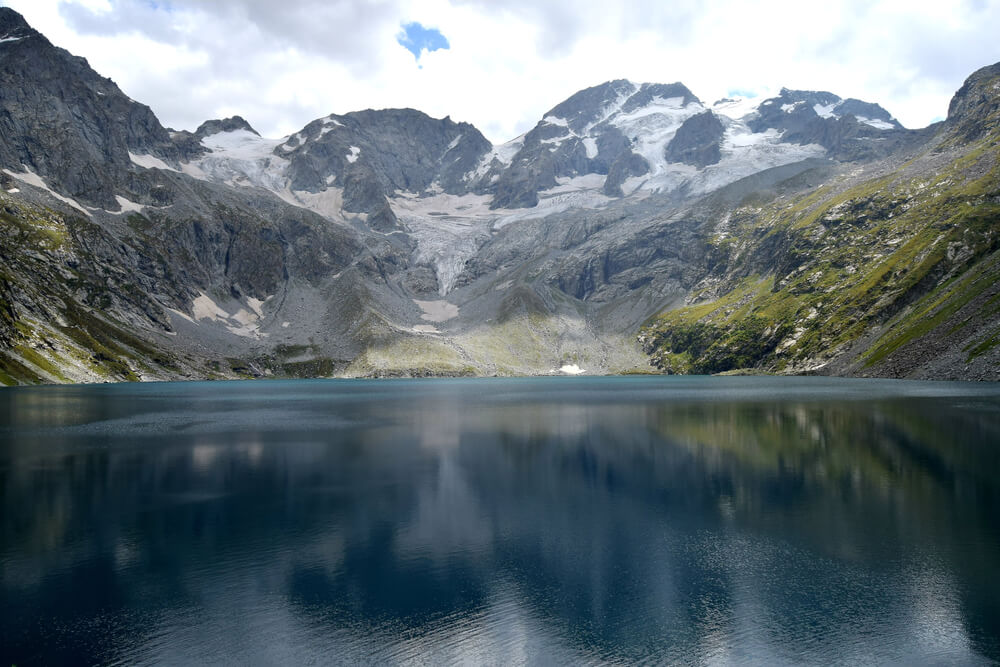 ● Most Stunning Mountains
On the way from the historic Silk Road city of Kashgar to Turpan, one will pass through a valley set in the stark and sublime mountain scenery. The high-walled canyon walls are often draped with snow, adding to the drama of its remote grandeur. This is the hidden valley of Kumrat, tucked away between two peaks on an old caravan route connecting China and Central Asia. In ancient times, it was used as a summer pasture for camels (Kumrats meaning camel) on the Silk Road. It's also believed that it was once called Kalatuwaghaz because of springs bubbling up like Wagga, or honey bees (the Chinese character for bee is also Ku). Kumrat is perched at Jebel Burtuk Mountain's and Tashkurgan Mountain's feet, towering over 3,090 meters (10,140 ft) above sea level.
● Kumrat Valley
Sitting under the deep blue sky, Kumrat Valley is one of the most beautiful places on Earth. Nestled among lush green meadows and hills, with sparkling blue lakes and crystal clear rivers, it is also one of the last remaining valleys that human life has not disturbed. With an ecosystem consisting mainly of wildlife living undisturbed by humans until a few decades ago, its pristine forests have become fragmented due to deforestation for timber and fuel wood gathering. However, despite these human interventions, around 27 mammals are still found here that can be found nowhere else in this region.
Located just 163 kilometers from Mirpur at 8,100ft above sea level, this place is well worth visiting if you want to explore a relatively untouched slice of paradise.
● Crystal Clear Greenish Climate
Kumrat valley is a hidden gem, with lush green mountain scenery and crystal clear, emerald-like lakes. Sitting on the edge of the Hunza region on an 8,100ft above sea-level mountain pass (the China-Pakistan border), you can enjoy sweeping views of the snow-capped mountains. One such lake is Katora Lake.
● Beautiful Lush Green Track
Kumrat valley is dotted with lakes. Among all these lakes in Pakistan, the most impressive is, without a doubt, Jahazbanda Katora Lake. The beauty of this lake cannot be described justly in words, and photography fails to capture its majesty. It seems as if each side of the lake has its miniature copy, with forests falling on every bank and every bird song you hear echoing back to you from across the water.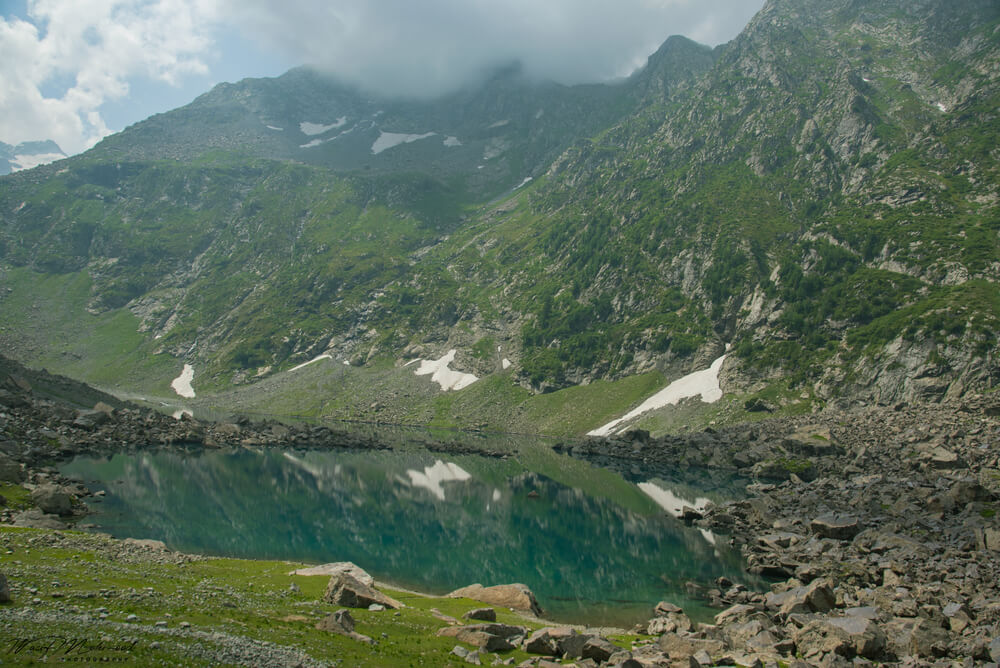 Things to do at Katora Lake
Discover the magical natural beauty of Jahazbanda Katora Lake and the surrounding woods by canoeing, horseback riding, or hiking. The water is filled with lush vegetation and teeming with fish and other wildlife. Visit the exquisitely constructed dams throughout the valley that are a marvel of craftsmanship and design.
● Camping
Kumrat Valley is one of the most scenic valleys of Khyber Pakhtunkhwa. We must take a four-wheel drive jeep down a bumpy road, but it's all worth it when we get there. The sky is big and blue, and the fields of wildflowers are stunning.
●      Plan a Barbecue at Katora Lake
Planning a barbecue can be challenging, but you can plan the perfect barbecue with these tips. Check the week's weather forecast and ensure it will not rain. Check for nearby events that may overlap with your barbecue, so you're managing. Get a grill, coolers, and some plates before setting up tables.
●      Swimming In Katora Lake
Kumrat valley is a remote village tucked away high up in the Himalayas, which is one of the most beautiful and most accessible to access corners of this vast range. Aside from being well known for some spectacularly towering peaks, it is also famed for the magnificent Katora lake. Situated at an altitude of over 3,100 meters above sea level. It's Pakistan's second-highest freshwater lake and Asia's third-highest natural lake.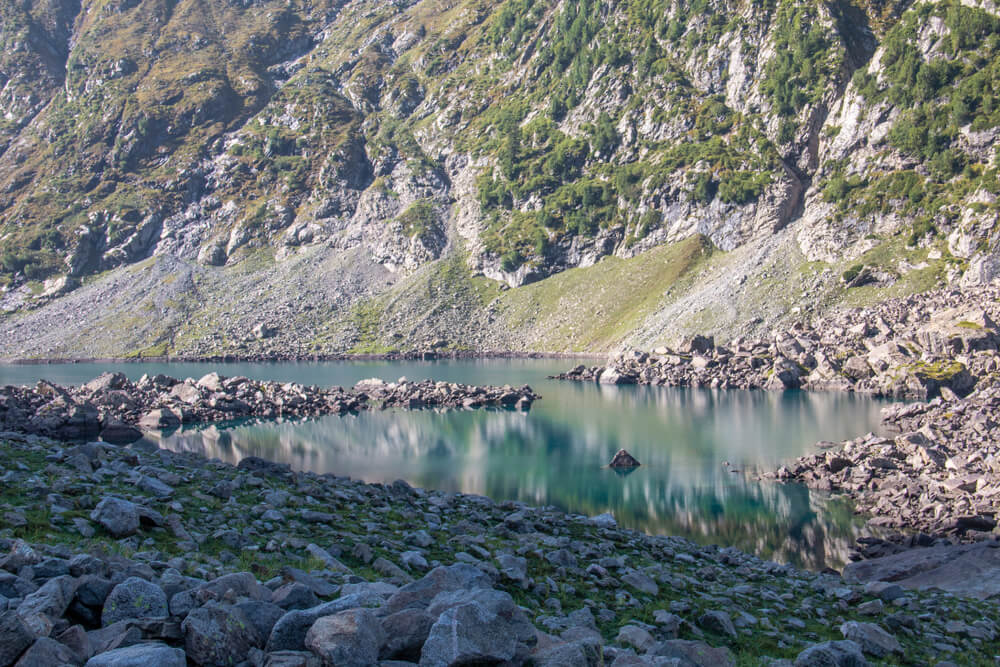 How to Reach Katora Lake?
Whether you're an outdoor enthusiast, this natural beauty is worth checking out with family and friends. Luckily for all those travelers interested in exploring Pakistan's rich culture and unique landscape, there are many different ways to get there.
● Via Islamabad to Upper Dir or
● Via Upper Dir to Kumrat or
●    Via Kumrat to Katora Lake.
● Via Gilgit-Baltistan: You can fly to Gilgit, Chitral, by bus.
Facilities
Jahazbanda Katora Lake is the deepest lake in all of Pakistan. The altitude of this incredible place is 3,100 meters above sea level. The visitors will enjoy their vacations with the nature and white snow-covered mountains surrounding this magic land. It attracts many people from various places every year. Facilities are provided to facilitate tourist picnics, camping, and trekking activities, like a playground, bathrooms, parking lots, etc.
● Accommodation
The pristine and tranquil mountains of Swat Valley are an adventurer's paradise. The peaceful environment can be complemented by staying in one of the hotels on the edge of scenic lakes such as the Katora Lake Wadi Swat. Once you see this astonishing, natural creation, you will never forget it. Visit us now!
● Food
One of the most important things to do when exploring a new country is to try the local cuisine. Kumrāt Valley offers many dishes and specialties, but one of its most popular dishes is katora. While this dish may not sound like much to most westerners, kataras are made from beans and usually served with jaggery – a sour cucumber sauce mixed with minced garlic and ginger.
Location of Katora Lake Kumrat Valley
Kumrat Valley is situated at the height of 8,100 ft above sea level and is home to the majestic Katora Lake Wadi Swat. This pristine lake has been attracting tourists and hunters for centuries. The natural beauty of this lake and valley are priceless, which has attracted the tourism industry to develop sports, fishing, and trekking fields.
FAQ's
Can you swim in Katora Lake?
Kumrat valley is famous for its natural beauty, where you'll find a few beautiful lakes. One of these lakes is the Katora lake. Swimming isn't allowed, but you can sit on the bank lined with shaded stones and enjoy the serenity. This lake also offers fishing opportunities, so you should bring your equipment or catch some lunch!
Is Katora Lake worth it?
You're missing out if you've never been to the majestic Kumrat Valley. This is a hidden gem of Pakistan that will blow your mind. Surrounded by the mighty Himalayan mountain range, this picturesque valley is breathtaking, and there's much to do here too! From meandering along the river on horseback to getting lost in all the different paths around town, every day spent at Katora Lake is an adventure.
Conclusion
Hiking near the incredible crystal blue water of Katora Lake is one of the best ways to experience its calming effect. Having a picnic at the edge of this serene body of water is possible, giving you a break from your busy day.