Jaglot – Gateway of Gilgit and Skardu
Pakistan is blessed with natural beauty, specifically the Northern areas of Pakistan like Gilgit and its surroundings. Gilgit and Skardu have places where you'll feel like you're in heaven; the beauty is beyond explanation, and the views are to die for! One such heaven-like valley or town is Jaglot, located in the Gilgit district of Gilgit-Baltistan. You'll love exploring every part of this small town as it offers a lot.
It is a small village situated in the Gilgit-Baltistan region of northern Pakistan. It is located at an altitude of 1988m (6522ft) above sea level and enjoys a temperate climate throughout the year.
This picturesque town is at the linking point of the three major mountain ranges; the Hindukush, the Karakorum, and the Himalayas. This location makes it even more attractive for tourists as one can enjoy the views of beautiful yet famous mountain ranges worldwide.
It is known as the gateway of Gilgit and Skardu due to its strategic location between the two cities. It's lovely views, and pristine surroundings have made it an ideal tourist place.
The area around Jaglot, Pakistan, has been settled since ancient times and is known for its rich cultural heritage, lush green meadows, and snow-capped mountains. The weather is usually pleasant but can get cold during winter when temperatures drop minus degrees Celsius.
Let's examine some fantastic tourist attractions and why they're crucial for the Pakistan Army.
About Jaglot
Jaglot is a small village in the heart of the Gilgit-Baltistan region of Pakistan. The town stands at an altitude of 1988 meters (6522 feet) above sea level and serves as the gateway to Skardu Valley. It has settled since ancient times and is known for its rich culture and archeological sites.
The valley is 45 kilometers southeast of the capital city of Gilgit on the Karakorum highway.
It is an excellent region for trekking and Climbing because of its mountainous terrain. The area is also known for its fertile lands, forests, and wildlife. The location makes it important enough in terms of tourism, and people from around the globe visit this valley at the junction of three mountain ranges.
If you want to explore this valley in the best possible way, you might need a whole week of vacation! This small picturesque town has many places and different activities to entertain you.
History of Jaglot
It has a rich history that goes back to the times of British India, the era before the partition. This valley was necessary because it connected British India to China through Kashmir.
Another factor that adds to the historical importance of Jaglot Gilgit Baltistan is the struggle for Kashmir's independence from Sikh rulers. Bunji was a garrison location for the military forces of the states of Jammu and Kashmir across the Indus River.
Over the centuries, it has been known for its abundant natural resources, making it an important trading hub between Pakistan and India.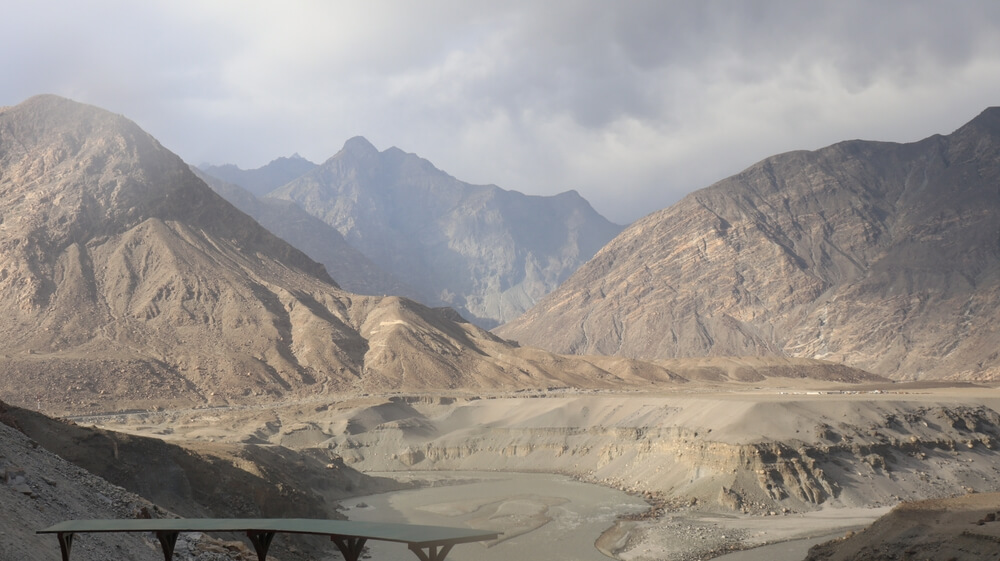 It has become a gateway to several popular tourist spots in Gilgit-Baltistan, such as the Damote Valley, Chakarkot, Gasho Lake, Manote Village, and Sabil Village. Visitors can explore these places, enjoy views of snow-capped peaks, and admire the region's rich cultural heritage.
Jaglot is of utmost importance for the Pakistan Army as it is a lookout for monitoring army activity in the region. It also serves as an essential connection between areas such as Hunza and Gilgit-Baltistan.
Location of Jaglot
It is a beautiful town situated in the Gilgit district of Gilgit-Baltistan. The valley is at the linking point of three major mountain ranges – the Karakoram, the Himalayas, and the Hindu Kush. This town is located at the origin of Sai Nala, connecting to the Indus River on its right.
Jaglot Gilgit Baltistan is the junction point where the roads to Gilgit and Skardu split into different directions. The road leading to Skardu branches off about 6 kilometers towards Gilgit.
The location of this town is so ideal that it serves as an essential link between regions such as Hunza and Gilgit-Baltistan. Also, it attracts thousands of tourists from all over the globe every year.
Weather in Jaglot
It has a temperate alpine climate with freezing winters and quite warm summers. The average temperature ranges from 14°C to 30°C. Snowfall during winter months is also common here.
The highest temperature in summer reaches 30 degrees, while it's colder in winter, with an average temperature of 14 degrees.
The weather is pleasant, and tourists can enjoy several recreational activities here. It snows in December and January, making winters delightful for sightseeing.
Hub of Natural Resources
Jaglot is located in the heart of Gilgit Baltistan, with several natural resources, including; forests, lakes, rivers, mountains, glaciers, and rich flora & fauna.
Many natural resources are found here. In addition, it serves as the busiest hub of Gilgit Baltistan, providing access to six districts of Pakistan-Administered territory.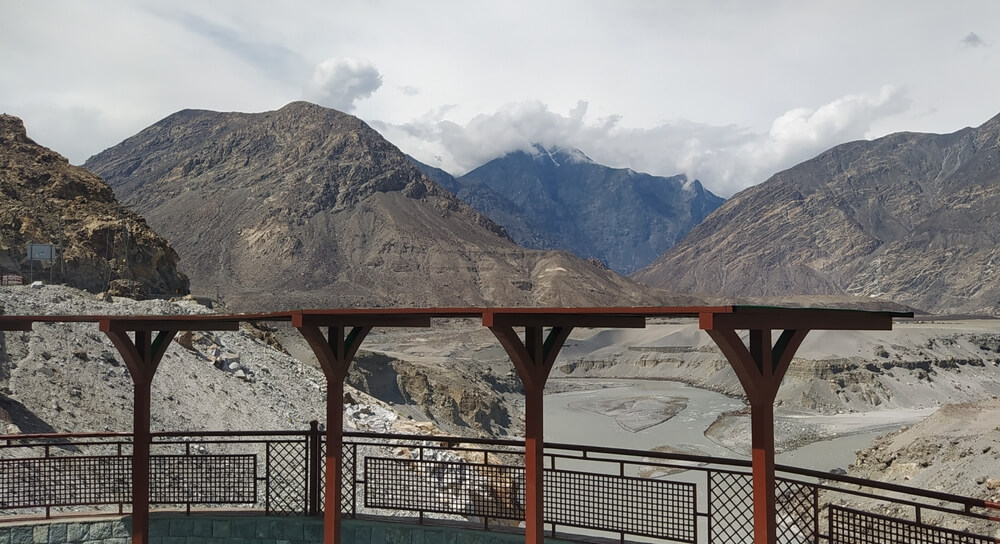 It also has the region's most significant oil, flour, and wheat depots. In addition, there are power generation facilities and enough electric power to attract many flour mills and marble plants.
A tribe named Soniwals (gold hunters) was responsible for the artificial gold planning in the Indus River.
Tourist Spots in Jaglot Gilgit
Jaglot Gilgit is a less-explored area, yet it offers several popular tourist spots among tourists. This place has left no stone unturned in terms of scenic beauty everywhere and makes a perfect destination for holidays.
Let's look at the most beautiful tourist spots in the area.
Damote Valley
Demote Valley is situated near Jaglot and is the most popular tourist spot. It offers magnificent views of the surrounding snow-clad mountains, lush green meadows, and beautiful landscapes. The valley also houses many small villages where one can explore the local culture and lifestyle.
If you visit, stop at Damote Valley for at least a day and see the magnificent sunset view.
Chakarkot
Chakarkot is another mesmerizing destination located on the banks of the Indus River. It is a photographer's paradise with majestic views of the Karakoram mountain ranges and lush green valleys. It is also known for its captivating sunsets, making it a must-visit spot.
Chakarkot has so much to see and enjoy in terms of its natural beauty and culture. From exploring the traditional villages to witnessing the breathtaking views of the Karakoram range, Chakarkot has something for everyone.
Gasho Lake
Gasho Lake is a beautiful lake situated nearest to Gilgit City. It is one of the most picturesque lakes in the region, with crystal-clear blue water and breathtaking views. The lake also offers a great chance to participate in water sports and activities such as boating, fishing, and kayaking.
Gasho Lake, the nearest to Gilgit City, is being made more accessible for tourists by the GB government. In addition, there are annual fishing festivals conducted at Gasho Lake, where locals and enthusiasts from different parts of the country take part and test their skills to catch the heaviest trout fish.
Manote Village
Manote village is an attractive traditional village located at the foothills of Jaglot. It is known for its centuries-old culture and traditions that are still alive today. It is a great way to explore the ancient lifestyle of people. This village offers beautiful sights of mountains, green meadows, and rivers, making it an ideal place for strolls and picnics.
So stay one day at Manote village while exploring the beautiful valley.
Sabil Village
Located east of Jaglot, Sabil village is an archeological place with a rich cultural heritage. It has ruins from the ancient Indus Valley Civilization and some monuments such as Stupas, Buddhist monasteries, etc.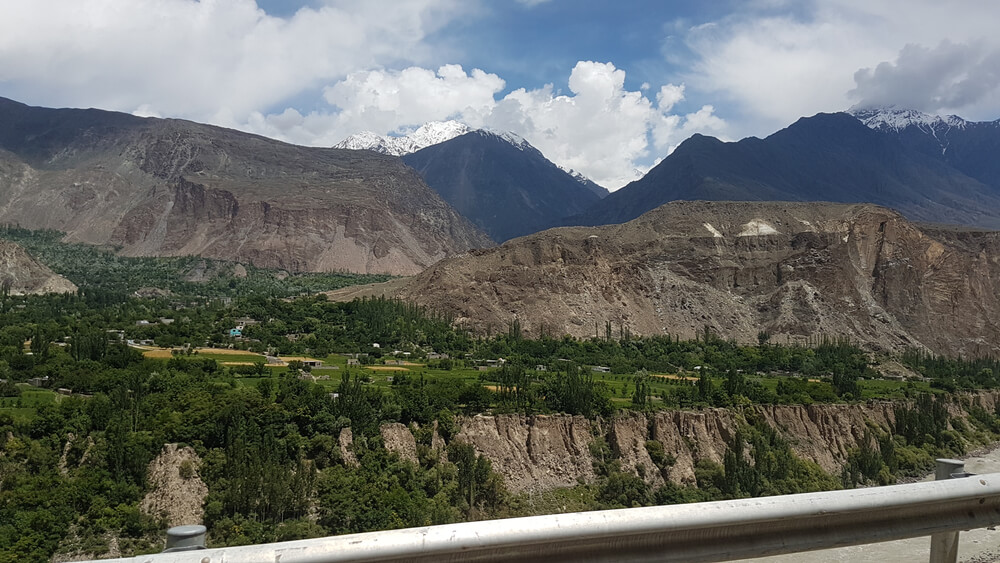 The most exciting part about this village is its two ancient watchtowers dating back to previous centuries. It is believed that these watchtowers were used to guard the entrance of Jaglot.
Things to Do in Jaglot Gilgit Baltistan
Apart from exploring its beautiful valleys and villages, there are many fun activities in Jaglot Gilgit. For example, you can go for a trekking expedition through some of the famous trails in the valley and get an unforgettable experience for life.
You can try some fun things while exploring the heaven-like valley.
Rafting
Rafting can be a stimulating activity on the rivers of Jaglot Valley. The fast currents in the Gilgit and Indus rivers can provide a fantastic rafting experience. You can go rafting with one of the many services available in the region. It is one of the best destinations for rafting in Gilgit-Baltistan.
Kayaking
Kayaking is a fantastic experience. You can rent a kayak or take help from experienced guides and explore the rivers here. The scenery you witness while kayaking is simply spectacular.
Camping
Camping on the riverbanks or other places in Jaglot should be on your list. For example, you can camp on the banks of the Gilgit River and enjoy its serene beauty while engaging in activities like fishing or swimming.
Rock Climbing
Rock Climbing is another adventurous activity that you can practice here. Some of the popular rock-climbing destinations here are Manote Village and Sabil Village. Just make sure you're experienced enough for such adventures!
Why is Jaglot Most Important for Pakistan Army?
Pakistan's army considers it a critical strategic location due to its defense point of view. Therefore, the Jaglot-Skardu road is vital as a defense point. As it is strategically located, it is ideal for conducting military operations. It is also used for carrying out surveillance activities in the region.
Jaglot-Skardu road is significant because it's a major supply route to troops deployed at Siachen, Kargil sector, Shyok Valley, and Indus Valley. Baltistan's entire division depends on this road for all its logistic supplies.
It provides access to the Northern Areas, making it essential for military operations. Furthermore, it is a substantial base for the Pakistan army in case of unforeseen conflicts with India.
The Pakistan army is also responsible for safeguarding it from terrorist groups who may try to use its strategic location to their advantage.
How to Reach Jaglot?
The area is best reached by road as no airports or railway stations exist. However, you can take a bus from Gilgit or Skardu or hire a jeep to get to Jaglot. The journey would take 2-3 hours, depending on the weather and road conditions.
The distance from Islamabad to Jaglot is 467 kilometers, and it would take roughly 11 hours to reach there by road from Islamabad. Once in the town, you can explore the area on foot or hire a jeep/ATV to get to nearby tourist spots.
Where to Stay?
Jaglot has several guesthouses and hotels to stay in while exploring the area. For accommodation, some hotels offer comfortable rooms at reasonable prices. You can also find homestays in surrounding villages that provide a unique experience of the local culture and hospitality.
Where is Juglot Located?
Jaglot is located on the Karakoram Highway between Gilgit and Skardu. It is situated near the junction where two rivers, the Hunza River and the Gilgit River, meet. This spot is known as the 'Gateway of Gilgit-Skardu.' It is bounded by majestic mountains on all sides and offers spectacular views of the Karakoram Mountains. The area has breathtaking scenery with picturesque valleys, glaciers, rivers, lakes, and villages, making it a popular tourist destination.
Whether you're looking for great adventure activities or want to take in the beauty of nature, it is the ideal choice. With its stunning natural attractions and easy access from major cities in Pakistan, it's no wonder many people flock here yearly!
So, if you are looking for a spot to escape the hustle and bustle of city life, then Jaglot is the place to be.