Chilas – An Overview of Chilas Valley Pakistan
If you've ever been to the Northern areas of Pakistan, you must've been to or at least heard about Chilas. It's as beautiful as its name and is located in the Diamer District of Gilgit-Baltistan; before you get confused about its location.
Chilas is one of the most visited places in Pakistan, and the reason is apparent, i.e., its dreamy beauty. It is the divisional capital of the Diamer district in Gilgit Baltistan, located on the Indus river banks.
If you ever want to experience the beauty of the Northern areas of Pakistan, It is undoubtedly the best spot. This small scenic town is located along the Karakorum highway and connects to the Chinese cities, i.e., Tashkurgan and Kashgar, via Gilgit and Khunjerab Pass.
It is situated 3000 ft above sea level at the base of Nanga Parbat. The mighty Nanga Parbat acts as a hurdle before the town and acts against the winds, leaving little to no rain. That's why it is a dry area; the temperature in summer reaches up to 32 degrees, and in winter, it's bone-freezing to -10 degrees with cold winds.
Let's explore its history, location, weather, and places you should visit.
History of Chilas
The history behind this beautiful town dates back to the 18th century, and since then, it has been a part of many different empires until its arrival in modern-day Pakistan. It is famous for its natural beauty and weather, which ranges from warm summers to freezing winters.
When British rule got imposed almost a century ago, the Indus valley west of Chilas was a hornet's nest of minute republics. There was a group on every side of the valley, and each group was led by a Jirga (a council of leaders from tribes). But at the same time, these were leaderless, and all were fighting with one another, having internal conspiracies.
At that time, although it was administratively connected to Gilgit, it had stronger ties with Indus Kohistan and owned the same antagonistic environment and similar Sunni Muslim orthodoxy. Their forerunners were coercively converted by Pashtun fighters almost centuries ago, whereas, in the north of Gilgit, you'll hardly find someone Sunni.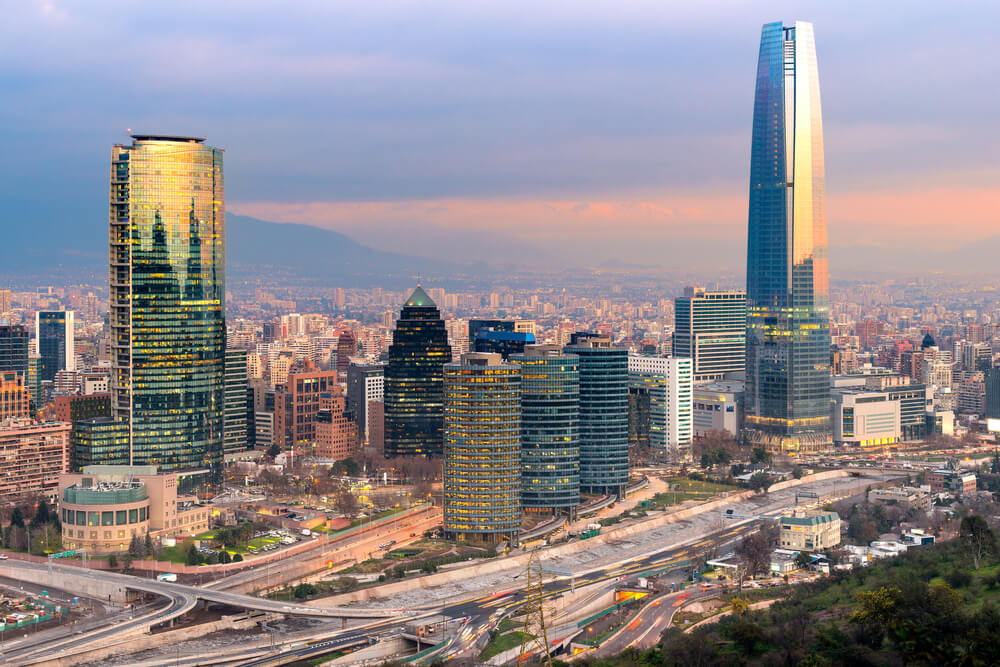 The area has grown in terms of development and beliefs, and now you'd see it as entirely different yet similarly beautiful. The region has a rich culture with so many interesting cultural norms to see and give a try!
The locals are its true beauty; they take immense pride in their hospitality and culture. The most popular place has to be Nanga Parbat, making it a must-visit destination for all mountaineers. It is also home to Babusar Pass, Chilas Fort, and other historical sites that hold importance in the local community.
Location of Chilas
It is a small city, the capital of the Diamer district in Gilgit Baltistan, on the Indus river. The region is an area of the Silk Road linked by the Karakorum highway and the N-90 national highway.
KKH links Chilas to Peshawar and Islamabad in the southwest via the Malakand and Hazara divisions of KPK.
It is located in the Northern Areas of Pakistan and is a part of the Gilgit-Baltistan region. It sits along the banks of the River Indus, surrounded by the Himalayas, Karakoram, and Hindu Kush mountain ranges. The altitude is 3,000 feet above sea level.
Chilas Weather
The weather can be described as pleasant in the summers and cold during the winters. During the summer months (from May to July), temperatures range from 31 degrees to 35. However, in the winter months (from December to February), temperatures can plummet as low as -10°C(14°F).
The weather is quite harsh compared to the other northern areas of Pakistan because the mighty Nanga Parbat blocks the way of air and winds.
So if you plan to visit this scenic valley in summer, prepare!
What is Unique about Chilas?
The main attraction is its natural beauty. It is known for its breathtaking scenery and rugged landscape, with majestic mountains, lush green valleys, gushing rivers, and crystal clear lakes.
Another reason it is remarkable is that it has a different climate than the rest of Pakistan. It is more relaxed and more temperate, with cold winters and warm summers.
Although it is only a tiny town with a bazaar, it served as a significant connecting point on the ancient trade route. Today, it is also the capital of the Diamer district. That makes it ideal for outdoor activities such as fishing, mountaineering, hiking, snowboarding, and camping.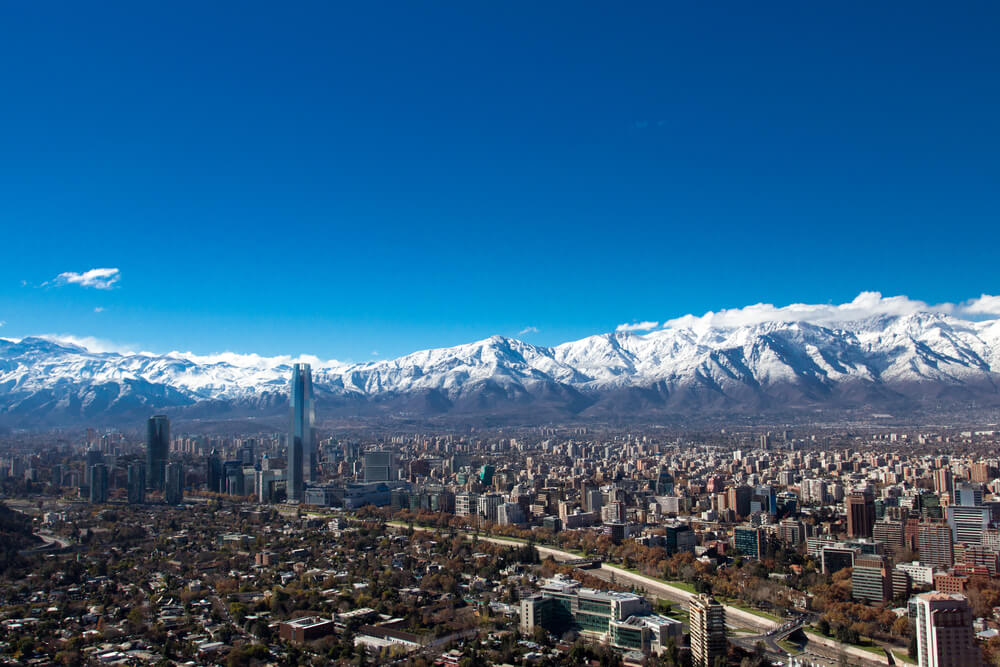 It also has a rich cultural heritage that can be seen in its ancient sites, such as Chilas Fort, which is believed to date back to the 1800s and was a British Military garrison.
It is also home to Nanga Parbat, the ninth-highest mountain in the world, and Babusar Pass, a beautiful high-altitude pass connecting Chilas with Gilgit Baltistan and Kaghan Valley.
The region has several meadows, including the picturesque Fairy meadows, that attract a large number of tourists from all around the world, thus adding to the specialty of this place.
Best Time to Visit Chilas
The town has hot and clear summers and freezing yet partly cloudy winters. The weather is dry all year round, though.
The best time to visit is from mid-June to early September when the weather is pleasant and perfect for summer activities. However, this is also the peak tourist season, so it is advisable to make your hotel and travel bookings in advance.
Also, pack according to the season you choose for exploring this picturesque valley. Light-weight clothes with lots of water and snacks to keep yourself hydrated are the best thing to do in the summer. In winter, you should wear heavier layers, scarves, gloves, and so on.
It offers a lot of places of interest to explore. The most famous attraction here is Nanga Parbat, the ninth-highest mountain in the world.
Places to Visit in Chilas
Chilas is a small city in the Gilgit-Baltistan province of Pakistan and has many places to explore. You won't find a deficit of activities there as there's much to do, and you'll enjoy every minute of your trip there.
The main attractions are Nanga Parbat, the world's ninth-highest mountain; Babusar Pass, a beautiful high-altitude pass connecting it with Gilgit valley; and the historic Chilas Fort.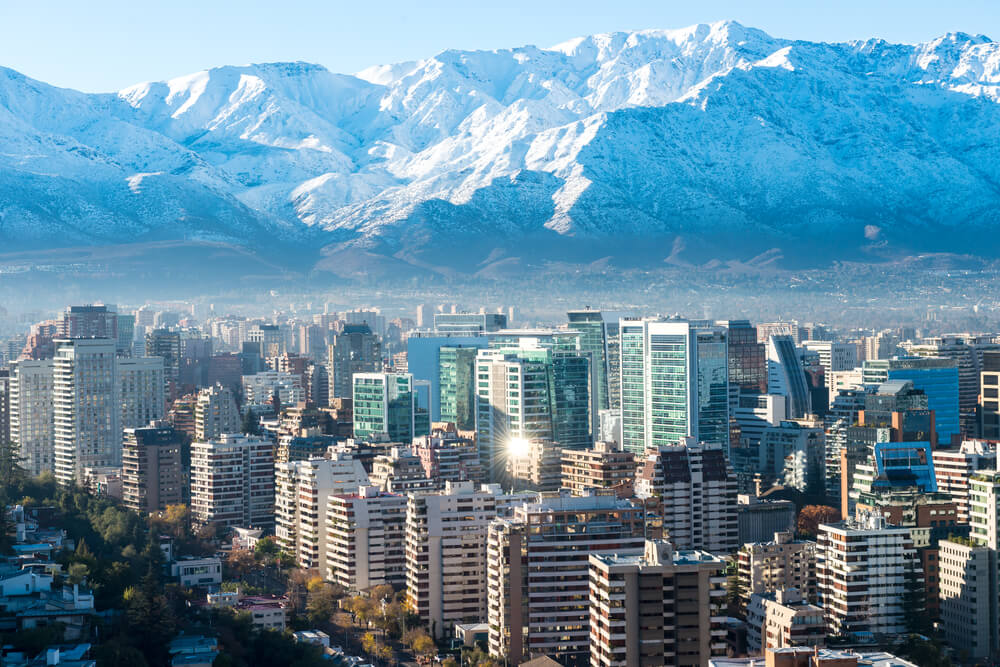 Let's have a look at which places to explore.
1. Nanga Parbat
Nanga Parbat, located in the western part of the Gilgit-Baltistan region, also known as 'Killer Mountain,' is an excellent attraction for mountaineers and trekkers. The peak offers spectacular views of snow-covered mountains in all directions.
Nanga Parbat is also notorious as Killer mountain, for it kills more climbers than any other mountain in the world. But nature lovers and climbers still explore this mighty peak.
Nanga Parbat is the ninth-highest mountain in the world and has been a tremendous challenge for mountaineers since the adventurers first climbed it in 1953.
If you're an experienced climber, this will be a dream for you; even if you're not, you can enjoy camping there.
2. Babusar Pass
Babusar Pass is one of the many mountain passes in Pakistan, and it's on the north of the beautiful Kaghan valley. This pass connects Kaghan valley via the Thak Nala on the Karakorum highway. That's the highest point in Kaghan valley, and it's easily accessible by cars and jeeps.
This pass is at an altitude of 4,173 meters above sea level and is usually covered with snow during winter. Nevertheless, the Babusar Pass offers fantastic views of the surrounding landscapes, and you can find many glaciers joining the Indus River at this pass.
Babusar pass also connects KPK with Gilgit-Baltistan and is one of the deadliest routes in Pakistan; that's why only experienced drivers should drive there.
Babusar top was initially referred to as Babur top because a Mughal emperor named Babur used to pass through this route in the 16th century, but slowly it got named Babusar top.
3. Chilas Fort
Chilas Fort is a historical monument situated in the city. This enormous fort was first garrisoned to preserve and protect the British supply lines over the Babusar Pass before partition. But this fort was beefed up after local tribes nearly overran it in 1893.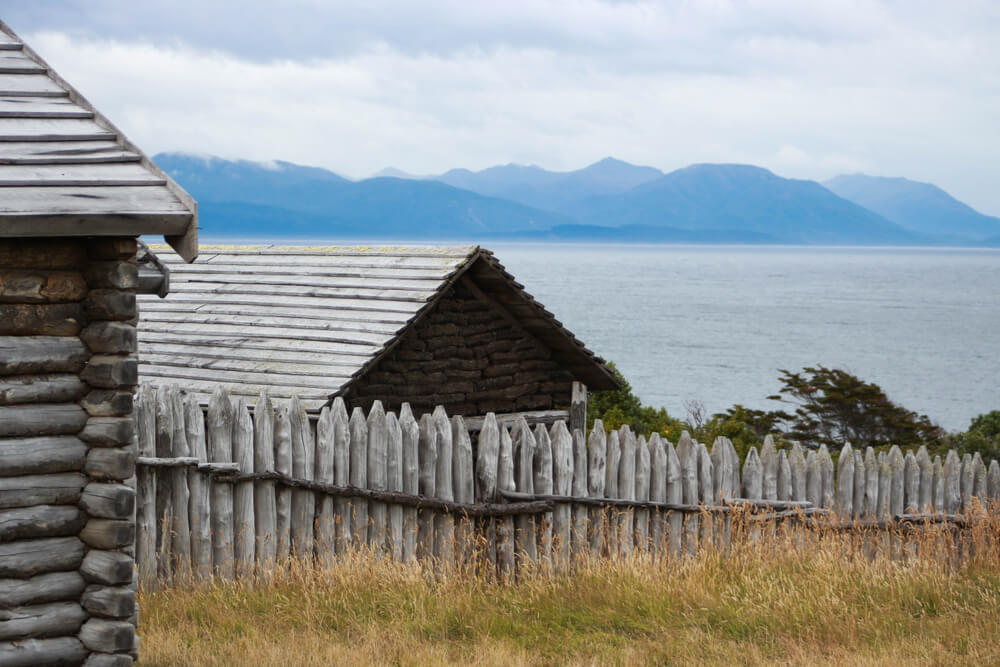 Chilas fort now serves as a police post. It is now primarily used as a tourist attraction, giving visitors a glimpse of the historical past of this region.
How to Reach Chilas?
Chilas can be reached by road or air. It is located approximately 469 km from Islamabad and can be reached via the Karakoram Highway. It takes about 9 hours, but traffic and road conditions may affect this time. Several flights are available from Islamabad to Gilgit Airport, a few hours away from the city. You can also take a flight from Islamabad to Chilas, but the airport is closed for domestic flights, so check the schedule beforehand.
Rock Drawings in Chilas
If you've traveled on the Karakorum highway before, you must've seen rock drawings and petroglyphs all along the Karakorum highway in the Northern areas of Pakistan.
There are more than 20,000 rock drawings at ten major points between Hunza and Shatial. These rock drawings are a sight to see, and you'll find yourself standing in the previous centuries, watching these ancient languages and graphics carved on big stones.
Many of these rock drawings are in Chilas and are believed to be between 5000 and 1000 BC. These were the earliest and are believed to be left by traders, pilgrims, and invaders who passed this route. These rock arts show triangular men and strange hunting scenes in which the animals are more significant than the hunters.
These drawings provide a glimpse into the region's ancient history, and it is one of the unique things to do in the area.
Things to Do in Chilas
You can't miss out on activities that will keep you entertained throughout your trip. There are plenty of things to do in Chilas for adventure travelers and leisure seekers alike.
You can easily spend a week here enjoying every activity to its fullest, and you won't be tired even after a week. So here's a glimpse of activities you can do in the valley.
1. Fishing
Fishing is one of the most popular activities, as the Indus River provides excellent opportunities for anglers. So get your fishing gear together and catch some fish.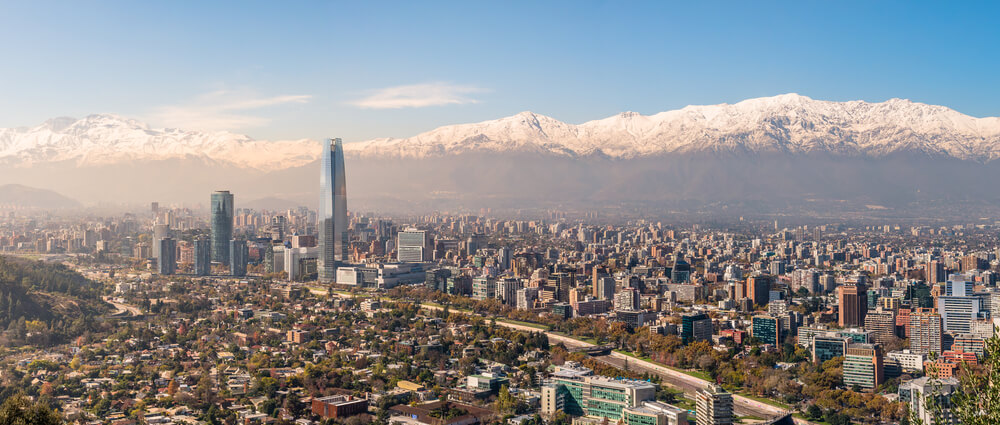 You can catch fish at the Indus river and set up a barbecue fire to enjoy scrumptiously grilled and fried fish with your friends and family.
2. Mountaineering
It is a great starting point, especially for mountaineers, as it lies at the junction of three mountain ranges. In addition, the nearby Nanga Parbat and Rakaposhi peaks offer excellent opportunities to explore new routes and tackle rugged terrains.
Most climbers and travelers begin their journey from here; that's the starting point for some world-famous expeditions and climbing journeys.
3. Hiking
The dense forests and stunning mountain views make it great for hikers. The nearby Babusar Pass is one of Pakistan's most popular hiking destinations. You can also take easy walks to explore the town's quaint villages and traditional markets.
The ancient fort is another exciting spot you can visit, offering stunning views of the region. Make sure to have your hiking gear ready with you, or you can also buy some stuff from the city if you leave anything behind.
4. Snowboarding
In winter, the snowy peaks offer excellent opportunities for snowboarding and skiing. Ski resorts are considered the most popular spot in Pakistan for adventure seekers.
You can rent your gear from local shops or guides, so you don't have to worry about bringing your equipment.
The beautiful ski destinations aren't only excellent places to snowboard but provide a luxury experience off the slopes.
5. Exploring Meadows
The lush green meadows are a sight to behold. The fields here are perfect for those who want to find solace and peace away from the hustle and bustle of city life. You can also visit places like Fairy Meadows, abundant in lush greenery and beautiful views of Nanga Parbat, making it an excellent spot for picnic lovers.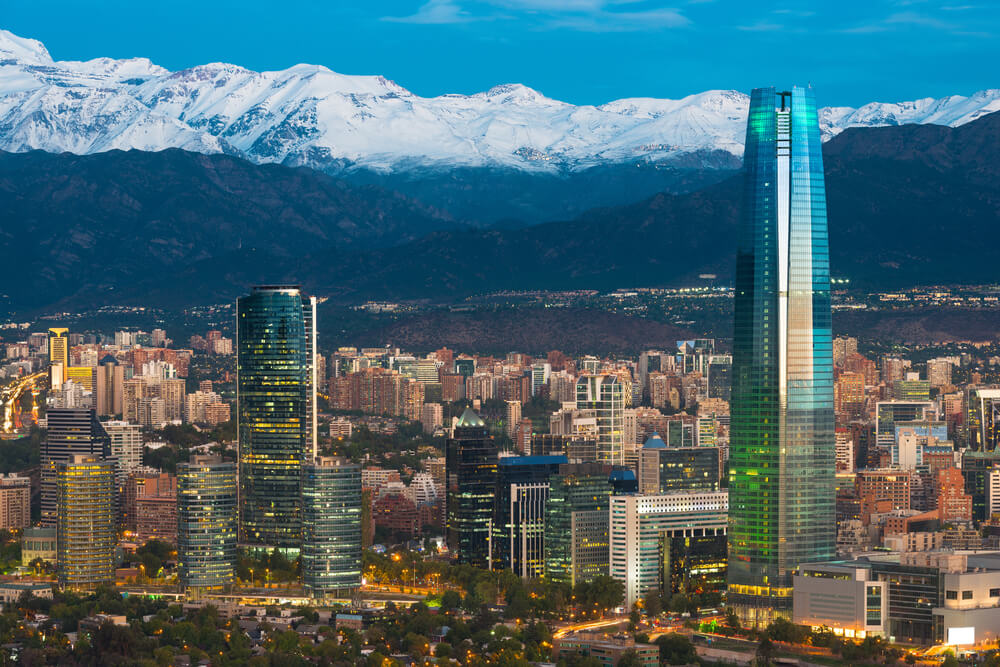 It's a lush green plateau located at an altitude of 3300 meters at the base of Nanga Parbat, and it's a beautiful site as it gives views of the killer mountain, the Nanga Parbat.
6. Famous Buddhist Rock Art
Chilas has some of the most impressive Buddhist rock art in the region. The Buddhist influence in this area dates back to 800 A.D when it was part of the ancient Silk Road. You can find these inscriptions carved on rocks lining the Karakoram Highway or KKH, and you can hike up to see many of them still intact today.
Most of these rock art inscriptions are found in Hunza, Shatial, Skardu, and Shigar. In addition, the Archeological Department of Pakistan found the Kharosthi term Kaboa or Kamboa in the Khrosthi inscription.
Snowboarders will find plenty of excellent terrain around Chilas. At the same time, those looking for more leisurely activities can take a boat trip along the Indus River or visit some of its many historical sites. Even if you want to relax, there are plenty of opportunities, with its beautiful views and warm weather.
Hotels in Chilas
Regarding accommodation, visitors will have plenty of options. There are several luxury hotels as well as budget-friendly guest houses and hostels.
Top-rated hotels include the Panorama Hotel and Restaurant, Shangrila Hotel, Mountain View Hotel, and Grace Continental Hotel.
All these hotels come with the best amenities and services, and visitors can get a comfortable stay in any of these hotels.
Islamabad to Chilas Distance
The distance from Islamabad is approximately 470 kilometers. It takes around 9 hours to reach the city by road. Your route will depend on your preference, but it usually involves taking the Karakoram Highway (KKH) or the Babusar Top.
You can book a car or jeep for around $100, and it would take you almost 8 hours to drive from Islamabad via N-35, depending on the weather and road conditions.
Chilas to Gilgit Distance
Gilgit distance is almost 130 kilometers, and it's a scenic drive on Karakorum highway as this route is very picturesque and has a lot to offer.
Frequently Asked Questions
Why is Chilas hot?
Chilas is situated in a valley surrounded by snow-capped mountains, and its temperature can reach up to 35 degrees Celsius during the summer months. The city also experiences hot winds from the Indus River, making it very hot during summer.
The primary reason it is hot in summer is that the mighty Nanga Parbat blocks the way of winds to Chilas valley; thus, there's little to no rainfall in this region during summers, making it dry and hot.
Which river flows in Chilas?
The Indus River flows through it. The river has many tributaries and is one of the longest rivers in the world. It originates from the Tibetan Plateau and flows southwards through Ladakh, Gilgit-Baltistan, Kohistan, Swat, Dir, and Punjab in Pakistan. It then flows into the Arabian Sea near Karachi. The Indus River is a vital water source for agriculture all over the region.
How long it takes to reach Besham to Chilas?
The distance from Besham is almost 200 kilometers, and it usually takes 4-5 hours; you'll have stops at Dassu and Shatial. At this spot, you'll see rock art and carvings from the 4th to 8th century along the bank of the river Indus. Driving from Besham is a beautiful experience, and the nature of the drive is gorgeous. You'll find deep gorges, snow-capped mountains, and rushing waterfalls.
Chilas is a beautiful valley located in the Gilgit-Baltistan region of Pakistan. It is an ideal place for adventure lovers and nature enthusiasts. The river Indus flows through it, adding to its beauty. The city has several places of interest to explore, including Nanga Parbat, Babusar Pass, and Chilas Fort.
There are plenty of activities to engage in, such as fishing, mountaineering, hiking, snowboarding, and exploring meadows. It has many hotels for accommodation and is easily reachable from Islamabad by road. So if you are looking for an exciting vacation destination in Pakistan, remember it as your dream place!