Turbat – History, Famous Places, Weather & More!
Turbat may not be a well-known tourist destination, but it is a hidden gem worth discovering. Nestled in the southwestern province of Balochistan in Pakistan, Turbat is a smaller city that offers a unique blend of history, culture, and natural beauty. From its ancient ruins and historical sites to its stunning natural scenery and vibrant local culture, it has something for everyone to enjoy. If you're planning a trip to Pakistan and looking for a hidden gem that will leave you in awe, this is the place for you. Keep reading to discover many things to do and see in and around Turbat Balochistan, Pakistan. You'll be delighted you included it in your itinerary.
About Turbat City
It is a town located in the Balochistān province of Pakistan. The city sits on the left bank of the Kech River, a tributary of the Dasht River. The Dasht River drains the area surrounding Turbat, and the Makrān Range borders it to the north and east. It is known for its date-processing factory and is a marketplace for dates grown in the surrounding region. Additionally, the town produces Jowar (sorghum), barley, wheat, and rice and is home to a thriving livestock industry. Points of interest include the former palace of the Nawab of Makrān, the Jama Mosque, and a rest house. It is connected to nearby towns by road, including Panjgūr and Kalāt to the northwest and Pasni to the southeast. It has a rich history and is home to many historical places.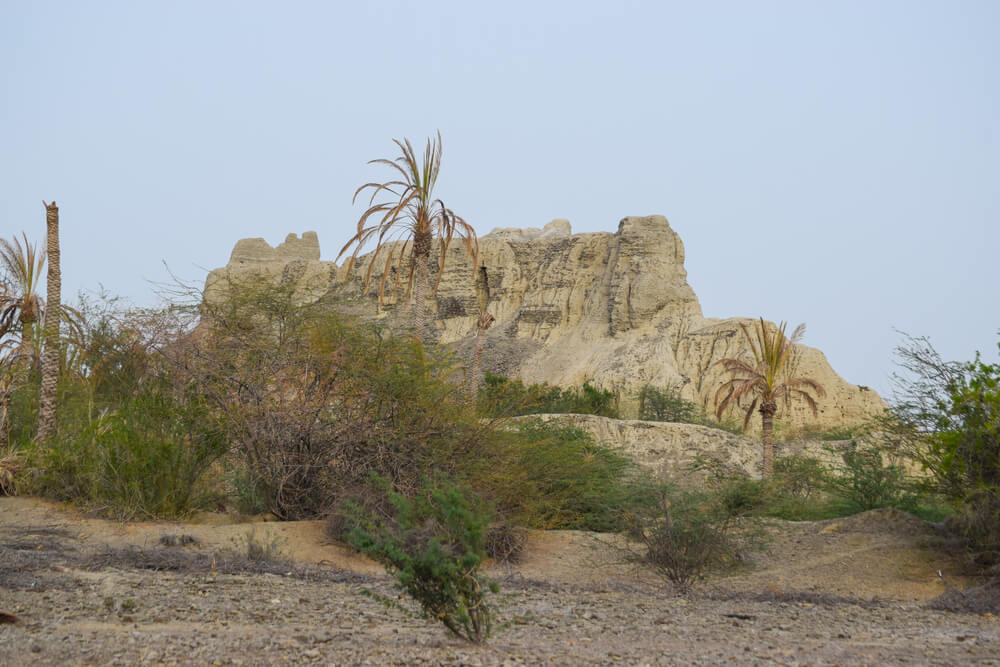 Turbat History
In the 12th century, Prince Punnu and his family ruled over the surrounding areas. Later, the Gichki and Buledi tribes governed the city. It served as the headquarters of the Makran State, and the Nawab of Makran lived in Shahi Tump near Turbat. After the dissolution of Makran State, it remained the Division Headquarters. The name "Turbat" means "place of lovers" in the local language. Some people believe that it means "Place of Graveyard" because the history of many civilizations is buried beneath it.
Turbat Weather
Turbat Balochistan, Pakistan, is one of South Asia's hottest cities and the world's fourth place. It has recorded temperatures as high as 53.5 degrees Celsius. On May 28, 2017, temperatures hit 128.7 degrees Fahrenheit, 53.7 Celsius, plus or minus 0.4 degrees uncertainty. It places it among the four hottest temperatures ever recorded on earth, according to the World Meteorological Organization (WMO).
Second Largest City in Balochistan
It is the second-largest city in Balochistan, surpassed only by Quetta. It is also the 38th largest city in all of Pakistan. The city plays a significant role in the region. The Gwadar Port plays a vital role in the region's economy and is about 180 kilometers southwest of it. The city, situated at coordinates 25.99°N 63.07°E, has a population of 213,557.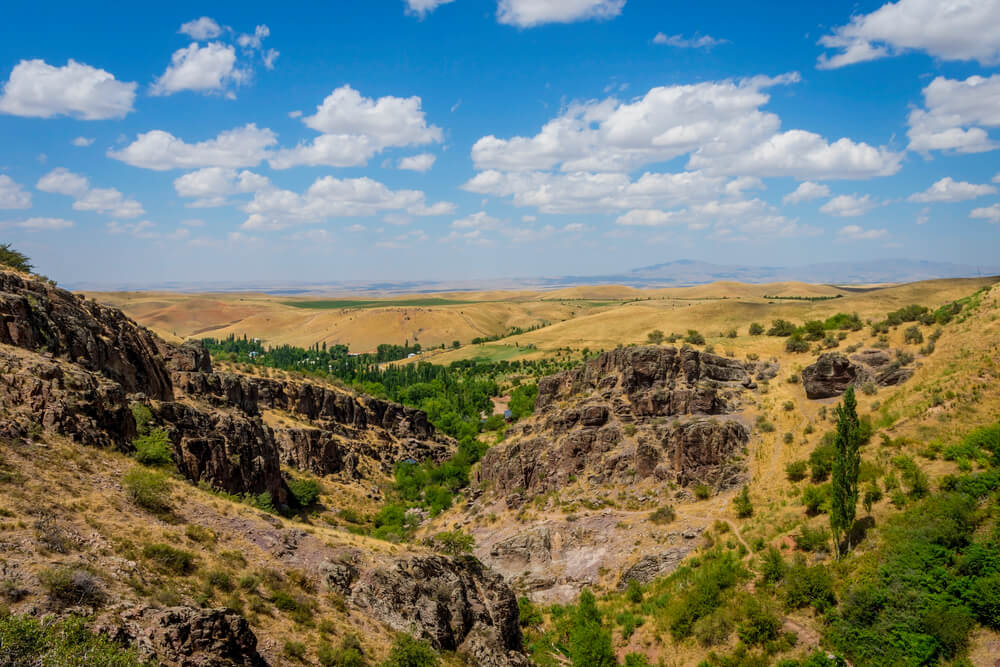 Places to Visit in Turbat
The city, located in the Kech District of Pakistan, is known for its rich culture and history. Plan your trip to this vibrant city and discover its hidden gems. Here are some places to visit:
Koh e Murad
Koh-e-Murad is a sacred shrine for Zikris located in Turbat, Balochistan. For a long time, Zikris have been offering prayers at this place because they believe the founder of their belief, Syed Muhammad Janpuri, visited here. Every year on the 27th of Ramadan, Zikris gather at the shrine for a religious visit called a ziarat. This event is significant for Zikris and many who travel from afar.
Zikris, who come from every corner of Balochistan and other parts of the country, can be found in large groups at Koh-e-Murad for worship. Some even come from Iran. Koh-e-Murad becomes very crowded when all of the Zakris gather there. The word "KOH" means "mountain" in their local language, Balochi, while the word "Murad" means "need."
Koh-e-Murad is a mountainous place where, according to the Zakri community, not only has Imam Mahdi come and stayed for a long time and offered prayers, but other prophets have also visited the place.
Punno Fort ( Meri e Kalat)
In Balochistan, Pakistan, 15 kilometers from the city center stands the Punnu Fort, sometimes referred to as Meri-e-Kalakech or Meri-Kalat. Archaeologists believe that the fort dates back to 6000-8000 BC.
The Punnu Fort is famous for its association with the tragic love story of "Sassi Punnu." Mir Punnhun Khan, a local prince, was in love with the daughter of the Raja of Bhambore in Sindh named Sassi. Their love story remains popular in both Sindh and Balochistan today.
Constructed of mud and stones, the Punnu Fort stands tall as a reminder of the region's rich cultural heritage. In addition to its historical significance, Punno Fort is also a symbol of the resilience of the Baloch people. It is a testament to their rich cultural traditions and struggles against foreign invaders.
Family Park Turbat
Family Park is a popular destination for families and tourists in the City. The park offers a range of recreational and entertainment facilities, including playgrounds and sports courts.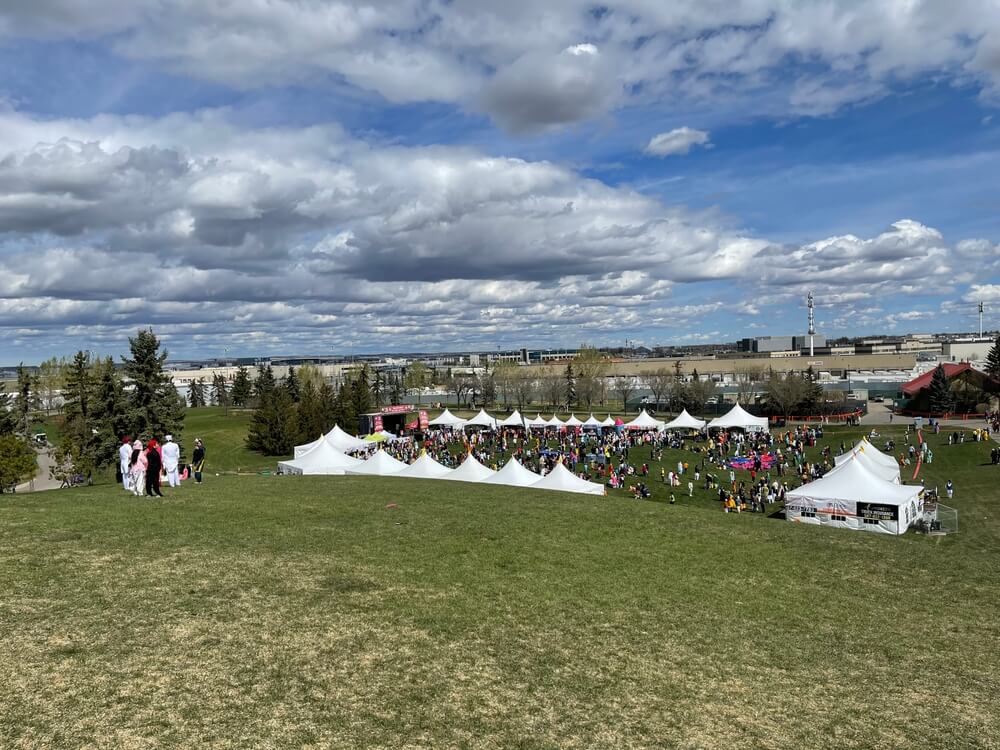 Visitors can spend a fun-filled day at Family Park, enjoying the fresh air and beautiful scenery. The park is well-maintained and has a clean and safe environment for children to play and explore.
Kech River
The Kech River is a major river in the Kech District of Balochistan, Pakistan. It is a tributary of the Dasht River and originates from the Kech Mountains. The Kech River flows through rugged and mountainous terrain, offering stunning views of the surrounding landscape. It is a popular destination for rafting and other adventure sports, with several companies offering guided tours and equipment rentals.
The Kech River is also an essential water source for the local population, providing irrigation for agriculture and drinking water for communities along its banks. The river is home to various flora and fauna, including fish, reptiles, and birds.
Mirani Dam
The Mirani Dam is a significant dam located on the Dasht River in the Kech District of Balochistan, Pakistan. It was completed in 2006 and had a storage capacity of 302,000 acre-feet. The Kech River and the Nihing River feed the Dam's reservoir. Several purposes, including irrigation, hydroelectric power generation, and flood control, were the reasons for building the Mirani Dam. In addition to its practical benefits, the Miraani Dam is also a popular tourist attraction. Visitors can enjoy the scenic views of the Dam and the surrounding landscape.
Koh-e-Imam Lake
Koh-e-Imam Lake is a holy place located in the mountainous region. The area stretches 15-25 kilometers from the central city of Kech (Turbat). During the rainy seasons, the site has many natural water reservoirs, making it a popular spot for picnics. The region is also home to many centuries-old tombs, which are mysterious in their own right. Despite being near a river almost 100 kilometers long, People do not know much about these tombs.
Facilities in Turbat City
The city offers its residents and visitors a range of facilities and amenities. These may include schools, hospitals, shopping centers, transportation hubs, etc.
Turbat International Airport
After Quetta International Airport, Turbat International Airport is the second-largest airport in Balochistan. The airport is the largest land area in the province and is situated 5 km south of the city.
The CAA of Pakistan initially constructed the airport in the 1970s, with a runway and an apron to handle small turboprop aircraft. In 2009, the local government and the CAA announced plans to upgrade the airport to meet international standards, with new lounges, a control tower, and additional apron space.
Today, Turbat International Airport is busy, with more than 90 flights per month, including scheduled and non-scheduled (military) aircraft. It serves the population of the city and the surrounding areas of Pidarak, Karkiabdar, and Kalatak.
University of Turbat
The University of Turbat (UOT) is a public university. Chartered by the Government of Balochistan in 2012, it is the second regional public sector university.
The government established the University of Turbat to provide better educational opportunities to the students of the surrounding districts of Panjgur, Gwadar, and Awaran. With its introduction, a substantial number of students from different parts of the province will be enrolled, mainly from the Mekran region. It will have a direct effect on the social environment of the students' families and indirectly on the broader society.
Additionally, the University of Turbat offers market-valued subjects, creating approximately 500 job opportunities each year, directly benefiting the social well-being of a segment of the population in the region.
Hospitals in Turbat
There are several hospitals in Turbat Balochistan. These hospitals provide medical care and services to the local population and visitors to the city. Some notable hospitals include City International Hospital, Akram Hospital, Chughtai Medical Center, and Iqra Medical Complex Hospital. These hospitals offer various medical services and treatments, including general and specialized care.
Market in Turbat
The city offers its residents and visitors a range of facilities and amenities, including markets where they can purchase various goods and services. These markets may include local bazaars where vendors sell fresh produce, meat, and other food items and stores that sell clothing, electronics, and other consumer goods. Additionally, there may be specialized markets, such as craft markets or flea markets, where visitors can find unique and exciting items. Overall, the markets offer a rich and diverse shopping experience for residents and visitors alike.
Hotels & Restaurants in Turbat Pakistan
In Turbat Balochistan, there is likely to be a variety of hotels and restaurants that cater to different budgets and preferences. Some hotels may offer luxurious accommodations with amenities such as swimming pools, fitness centers, and spas, while others may be more budget-friendly and offer basic facilities. Similarly, restaurants may provide a range of cuisines, from local dishes to international fare. Some may be fine-dining establishments with a formal atmosphere, while others may be more casual and laid-back.
Economic Importance of Turbat
Turbat is an essential economic hub in the southern part of Balochistan, Pakistan. The city is home to many businesses and industries and is the region's center for trade and commerce. The city's strategic location, near the border with Iran, makes it an important gateway for goods and services transported to and from the area. Additionally, the city's proximity to the Gwadar Port, a vital component of the China-Pakistan Economic Corridor, makes it an essential link in the supply chain for this ambitious infrastructure project. Furthermore, it is a major agricultural center, with fertile land and abundant water resources supporting crops such as wheat, rice, and sugarcane. All these factors contribute to the city's economic importance and help drive its growth and development.
Turbat Distance from Karachi
The distance between Turbat and Karachi is approximately 682 kilometers by road and can be traveled in around 8 hours and 43 minutes. The air distance between the two cities is about 424 kilometers, equivalent to 263 miles. If you were to travel by airplane, which has an average speed of 560 miles per hour, it would take approximately 0.47 hours. Note that these are only approximate values.
FAQs
What is Turbat Famous for?
It is known as the home of Punnu, Baloch folklore, and a literary hero. The town is also famous for the remains of Punnu's fort. Additionally, it has a long history of being ruled by the Gichki Tribes of Makran. These factors have made it an important regional cultural, and historic center.
Where is Turbat?
It is a city located in Balochistan, Pakistan. It serves as the administrative center for Kech District and is on the Kech River. It was previously the capital of the State of Makran.
How to Reach Turbat?
You can take a flight to the Turbat International Airport to reach here. You can take a taxi or a bus to get to the city. Alternatively, you can take a train to the nearest train station and then take a taxi or a bus to the city. If you are driving, you can use National Highway N25.
Conclusion
Turbat Balochistan offers visitors a unique glimpse into the traditional way of life of the region. From exploring the local markets and historical sites to learning about the area's rich cultural heritage, a visit will surely be an enriching and memorable experience. Whether you're a history buff, a culture enthusiast, or simply looking to explore a new destination, it is a must-see destination in Pakistan.