Pasni – History, Famous Places, Weather & More!
Pakistan is a country that is full of natural beauty. From the Himalayas and Karakoram mountain ranges in the north to the Arabian Sea in the south, it's a land that offers something for everyone. And Pasni is one of the most beautiful areas of Pakistan. Pasni Balochistan is known for its beautiful beaches and rich cultural heritage. This post will explore the history and attractions and share some tips for travelers planning to visit this charming coastal town. Whether you're interested in learning about its rich history, soaking up the sun on its sandy beaches, or experiencing the local culture, this post has something for everyone. So let's dive in and learn more about it.
History of Pasni
The history dates back to the 18th century when it was a port of the Kalmati Baloch tribe. According to legend, the Baloch ancestor, Mir Hamal Kalmati, arrived here in the early 18th century and established the port of Pasni. The port prospered under the rule of Mir Hamal Kalmati and his descendants and eventually became an important trading port in the region. It remained a naval base for the British during the 18th and 19th centuries. Today, it is a bustling port city and an important regional trading hub. The city is also home to several ethnic groups, including Baloch, Sindhi, Brahui, Punjabi, and Hindu communities.
Pasni Weather
The weather is typically hot and dry. The average temperature for the year ranges from lows of 18°C (64°F) to highs of 40°C (104°F). On average, the most incredible month is January, while the warmest month is June. The average annual precipitation is 5 inches, most falling in the monsoon season from July to September. There are occasional dust storms, especially in April and May.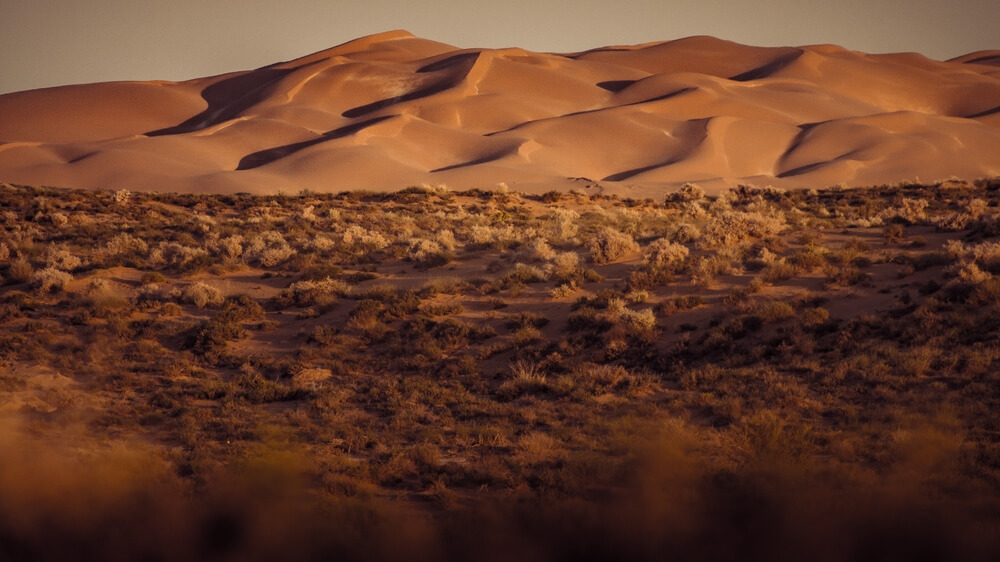 Things to Pack for Visiting Pasni
Lightweight clothes: It has a hot climate, so it's essential to pack light, breathable clothes
A hat and sunglasses: Bring a hat to protect yourself from the sun.
Sunscreen: Apply sunscreen regularly to avoid sunburns.
Insect repellent: It has a lot of mosquitoes, so make sure to bring insect repellent.
Water shoes: Pasni has a lot of beaches and rivers, so it's a good idea to get a pair of water shoes.
Snacks: Bring some snacks for when you're on the go.
Camera: To capture all the beautiful sights, bring a camera.
Cash: Carry some money with you if you need to buy something.
Toiletries: Make sure to get all necessary toiletries, such as toothpaste, soap, shampoo, and a toothbrush.
First aid kit: It's always a good idea to bring it with you in emergencies.
Best Time to Visit Pasni
The best time to visit is from October to March. This is the winter season, with temperatures ranging from 18-26 during the day. The nights can get chilly, so it is advisable to carry warm clothes. During this time, the weather is pleasant, and the temperature is not too hot or cold.
March and April also offer the chance to witness the annual fishing festival, which is quite popular among tourists. April to September are generally hot and humid, with temperatures ranging from 25°C to 40°C, making it difficult to enjoy outdoor activities.
Places to Visit in Pasni
Pasni Balochistan offers its tourists numerous spots to visit. Let's have a look at them.
Juddi Beach/Pasni Beach
Juddi Beach, also known as Pasni Beach, is located in this district of Balochistan, Pakistan. It is a long stretch of beach with white sand and crystal blue waters situated on the Makran coast. The beach is a popular tourist destination, offering swimming, sunbathing, fishing, and camping activities. Several resorts and hotels are located near the beach, as well as restaurants and shops, making it an excellent spot for a relaxing beach vacation.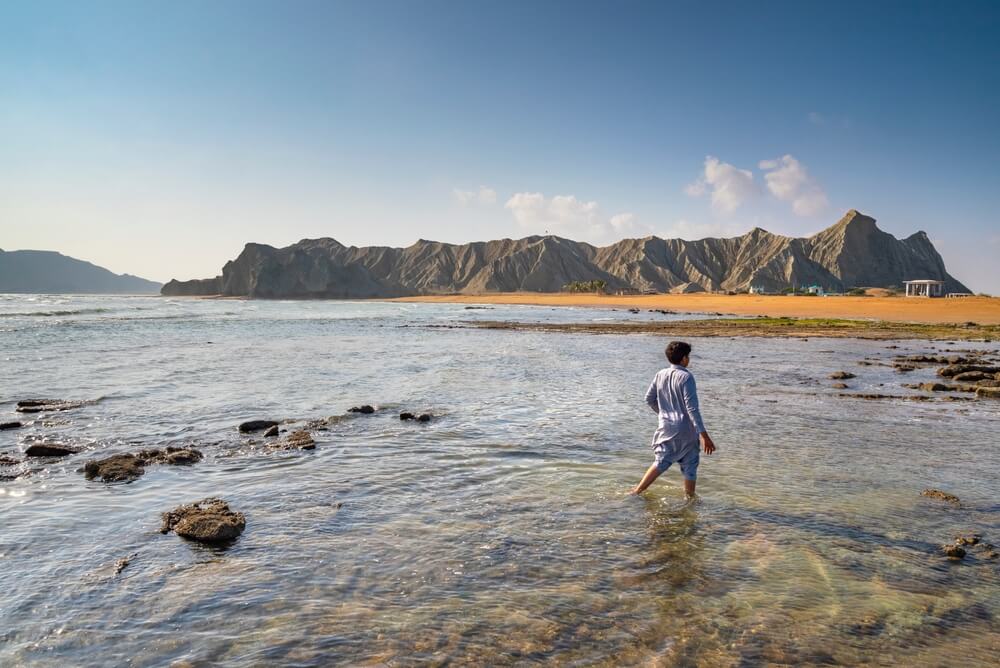 Pasni Fort
Pasni Fort is a historical fort built in the 18th century by the Kalmati Balochi tribe. The Fort was created initially as a defense against the Lango tribe, constantly attacking the Kalmati Balochis. With walls made of mud and stone and reinforced with iron, it is a solid and impenetrable structure; the Fort is now a popular tourist attraction as a museum. Inside the Fort are artifacts and displays related to the history of the Kalmati Balochis, including weapons, jewelry, and other items. It also has many birds and animals, such as eagles and deer. The Fort is an integral part of the history and culture of Balochistan and is a must-visit for anyone interested in learning more about the region.
Pasni Island
Pasni Island is in the Arabian Sea, located in the Gwadar District of Balochistan, Pakistan. It is the largest island in the Gwadar District and is located about 20 km off the coast of Gwadar. Pasni Island is known for its scenic beauty, white sandy beaches, crystal-clear waters, and inhabitants like dolphins, turtles, and seabirds. The local inhabitants are mainly fishermen and farmers. The island is accessible by boat from Gwadar and is a popular tourist destination.
Pasni Palace
Pasni Palace is a historical fort. Mir Mohammad Ali Khan, the state's ruler, built this palace in the late 19th century to protect the state from external invasions. The castle is a two-story building with a large central hall and two smaller side wings. It is made of mud bricks and wood and has many carved and decorated wooden doors and windows. Inside the palace are a small mosque, hammam, and private rooms. Previously, it served administrative and military purposes. It is also the site of many cultural and religious festivals, such as the annual Urs of Pir Ghulam Ali Shah.
Sokhta Koh
Sokhta Koh is a mountain peak in the Pasni District of Balochistan, Pakistan. It rises to an altitude of 2,500 meters (8,200 feet) above sea level and is the highest peak in the area, composed of granite rocks, and has a variety of flora and fauna, including the endangered Balochistan black bear. It is a popular tourist destination due to its unique geological features, such as the jagged cliffs and rocky outcrops. Tourists can also enjoy a spectacular view of the Arabian Sea and the surrounding landscape.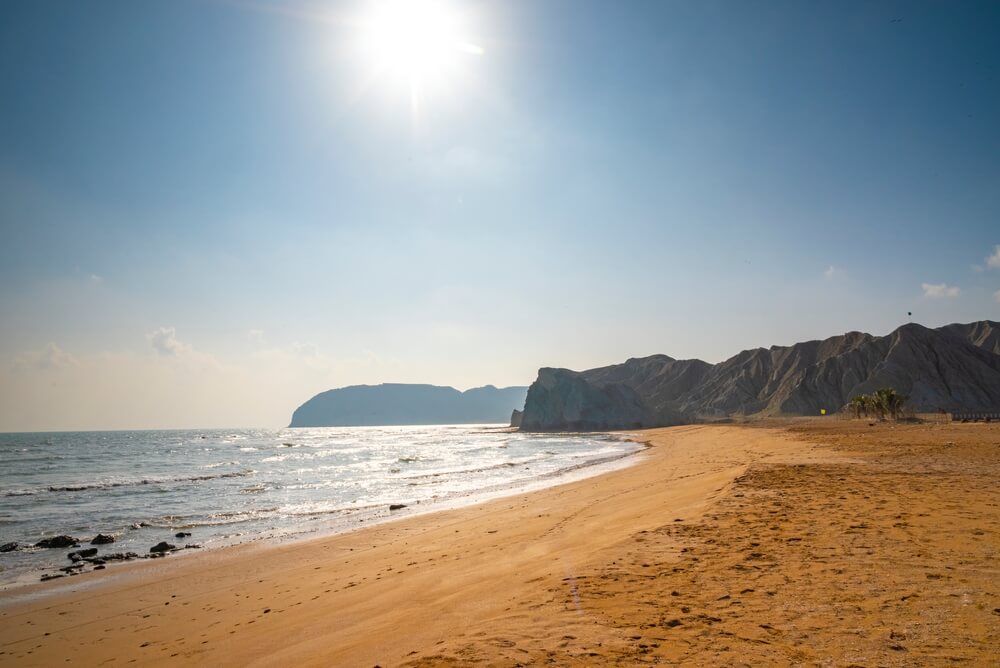 Jabal-e-Zarrain
Jabal e Zarrain is a mountain that stretches from the Makran Coastal Highway to the Hub River and is part of the Ziarat Mountains. It comprises two distinct mountains, Jabal e Zarrain, and Jabal e Zohra. The highest peak in the range is Jabal e Zarrain, which stands at an elevation of 1,862 meters (6,109 feet). It is known for its rugged and beautiful landscape and is a popular destination for hikers and trekkers. The region also has several rare plant and animal life species, including the Houbara Bustard, the Sindh Ibex, and the Balochistan Leopard. In addition, the range is rich in minerals, including Copper, Chromite, and Gold. It is also an important cultural and religious site for the Baloch people.
Things to Do in Pasni
Tourists can take advantage of Pasni's beautiful spots by doing different joyful activities like fishing, camping, sightseeing, etc.
Fishing
Fishing is a popular tourist activity. Tourists can hire a boat from local fishermen and explore the waters of the Arabian Sea. The area is well known for its abundance of fish, including Snapper, Grouper, Kingfish, Barracuda, and Tuna. Fishermen may also be able to spot Dolphins, Turtles, and Whales in the area. Tourists can take a day trip for fishing or camp overnight, depending on their preference.
Areas of Pasni for fishing
It includes Pasni Beach ,Jinnah Beach, Dabar Point, Jiwani, Jiwani Jetty.
Camping
Camping is possible at the Pasni Beach Camp, located on the beachfront. Campers can enjoy various activities, including swimming, sunbathing, fishing, and kayaking. The camping site is located approximately 155km from Quetta and is easily accessible by road.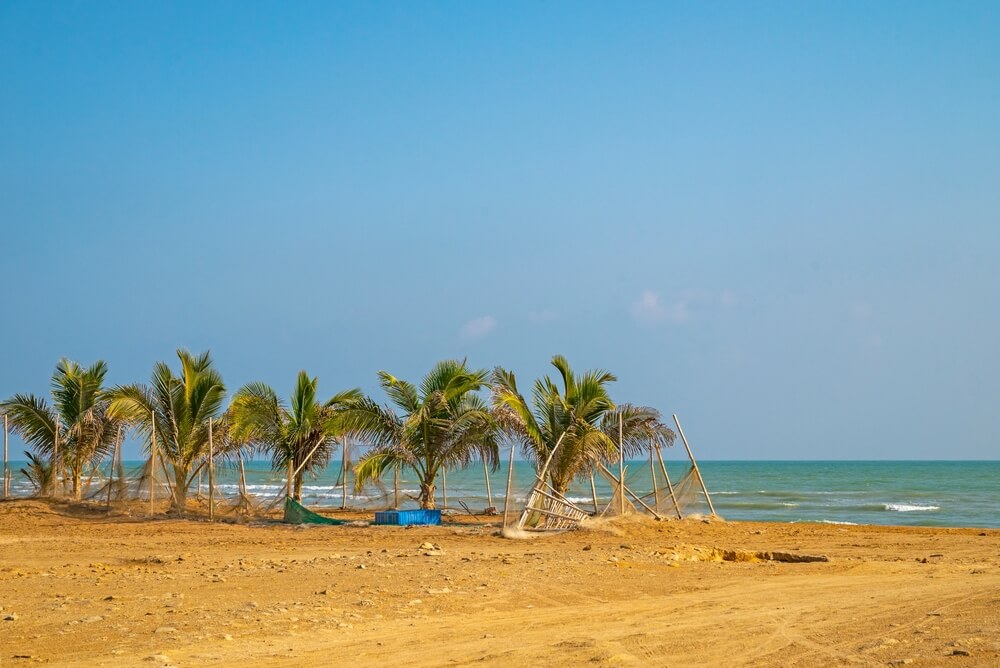 While some other points also offer camping, like Narag Beach Campsite, Jiwani Beach Campsite, Pasni Island Beach Campsite, Pasni River Beach Campsite, Jiwani Sea View Campsite, Pasni Beach Resort Campsite, Pasni Beach Garden Campsite, Pasni Beach Campsite, Pasni Nature Campsite.
Sightseeing in Pasni
It is known for its pristine beaches, coral reefs, and fishing villages. Some top tourist attractions include Pasni Beach, Pasni Jetty, Lasbela Beach, Jiwani, and Churna Island. They are famous for fishing, swimming, and other water sports.
Facilities in Pasni
It has many facilities for visitors, including:
Pasni airport
Pasni Airport (IATA: PSI, ICAO: OPPI) is an airport serving the city in the Balochistan province of Pakistan. It is located about 270 km from Karachi and 78 km from Gwadar. The Airport Security Force, Pakistan Civil Aviation Authority, and the Ministry of Defence manage the airport. The airport operates domestic flights to and from Karachi, Lahore, and Islamabad.
The airport has a single short runway and provides passenger services.
Facilities at the Airport include the following: –
Customs services
Immigration services
Security services
Baggage handling
Airport car parking
Cafeteria
Flight Information Display System (FIDS)
Airport lounges
Duty-Free shopping
ATM services
Wi-Fi services
Flight scheduling services
Airport shuttle services
Airport taxi services
Pasni Port
It is a deep-sea port in the Arabian Sea.
Gwadar Port Authority managed this port. It is one of the few marine ports in Pakistan. It serves as the main port for the Gwadar Deep Sea Port and the Gwadar Free Zone also both commercial and military purposes. Recently, the port has been upgraded to handle larger vessels and increased cargo capacity, including a passenger terminal and dry docks. The M-8 motorway links this port and the national road network.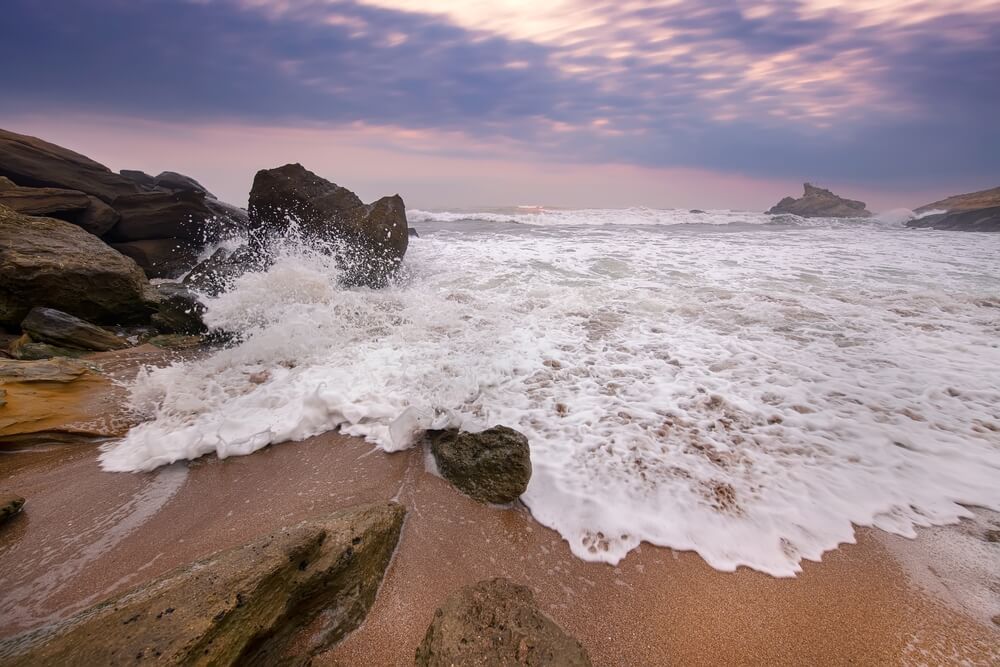 The Pasni port facilities include:
A container yard.
A roll-on/roll-off (RoRo) terminal.
A bulk cargo terminal.
A passenger terminal.
A fishing harbor.
A ship repair yard.
A breakwater.
Hotels and Restaurants
The city is home to several exciting hotels and restaurants for tourists. Here are some of the top choices:
Hotels:
1. Pasni Beach Resort
2. Pearl Continental Hotel Gwadar
3. Pasni Hotel
4. Hotel Sea Star
5. Hotel Pasni Classic
The hotels in Pasni City offer a range of facilities to their guests, including:
• Wi-Fi access
• 24-hour room service
• Air-conditioning
• On-site restaurants
• Laundry and dry cleaning service
• Conference and meeting rooms
• Fitness centers
• Business and concierge services
• Swimming pools
• Complimentary breakfast
• Airport transfers
• Car hire services
• Currency exchange
• Safety deposit box
• Valet parking
Restaurants:
1. Hyderi Restaurant
2. Gourmet Kitchen
3. Fisherman's Cove
4. Biryani Time
5. Brothers Café
Economic Importance of Pasni City
It is an important economic hub in the Pakistani province of Balochistan. It is the largest city on the Makran Coast of Balochistan and is a virtual port for exporting goods to and from the region.
It is also an important center for the fishing industry and a hub for trade and commerce. It is home to several banks and financial institutions, providing an essential source of financial services, and also serves as a transit point for travelers. Pasni has several industries, including fish processing, textiles, and chemicals. The city is an important economic hub that is an essential source of the region's jobs, goods, and services.
Pasni Distance From Karachi
Pasni and Karachi are only 366 kilometers—or 227 miles—adrift of one another in space. A flight from Pasni to Karachi takes about 0.41 hours to complete (at an average speed of 560 miles per hour).
FAQs
Is Pasni a port?
No, Pasni is not a port. It is a small fishing town in the Gwadar District of Balochistan Province.
Where is Pasni Beach?
Pasni Beach is present in Balochistan, Pakistan. It is situated along the Makran Coastal Highway, around 6 hr 50 min (509.7 km) via Makran Coastal Hwy/N-10 from Karachi.
What is Pasni's famous?
Pasni is a port city in Balochistan, Pakistan, on the Arabian Sea. It is known for its seafood, mainly fish and crabs, as well as its beautiful beaches and scenic mountains.
Conclusion
Pasni Balochistan is a beautiful and vibrant city on the Makran Coast of Balochistan, Pakistan. Stunning landscapes, unique wildlife, and superb cultural attractions surround it. It is an ideal destination for those seeking an unforgettable experience. There is something for everyone here, from its bustling markets and delicious seafood to its long sandy beaches and fascinating ancient monuments. The beautiful beaches, diverse wildlife, and many cultural sites make it worth visiting. You can find it here whether you're looking for adventure, relaxation, or a great place to explore.