Khuzdar
Balochistan's tourist industry has expanded to new heights, and adventurers are uncovering hidden gems enticing more visitors to add the province of Balochistan to their travel list. Khuzdar Balochistan is one such captivating location. Khuzdar, Pakistan, is the capital city of the Khuzdar District in Pakistan's Balochistan Province. According to the 2017 census, it is the second-largest city in Balochistan province and the 47th-largest city in Pakistan. This blog post will scour the enchanting beauty and explain why it is worth visiting. So Get ready to uncover the mysteries and immerse yourself in its breathtaking beauty.
About Khuzdar District – History, Famous Places, Weather & More!
Khuzdar is a district in Pakistan's Balochistan province. The city serves as its capital. Khuzdar Balochistan is a town with district and divisional headquarters. This district shares boundaries with the Balochistan districts of Awaran, Bolan, Kharan, Lasbela, Kalat, and Jhal Magsi and the Sindh districts of Larkana and Naushahro Feroze.
According to the 2017 census, the district has an estimated population of just over 800,000 people. Bizenjo, Hasni, Zehri, Mengal, Nausherwani, Zarakzai, Ahmadzai, and Kurd are the powerful tribes residing in the district. With a total area of 35,380 square kilometers, and remains the largest Brahui-speaking district in Balochistan. The district has confined agriculture, and harvests such as rice, wheat, cotton, mango, and dates grow in small quantities. Natural resources such as Barite, Chromite, and Onyx are widespread in the region.
History of Khuzdar Balochistan
According to some intellectuals, the word Khuzdar consists of two Persian words, ' Qaz' and 'Dar,' meaning 'place of silk.' Another theory suggests that it combines the Arabic words' Khuz' (to take, to possess firmly, or to accept forever) and 'Dar' (place). Khuzdar, then, is a territory owned by and controlled by its inhabitants. There are various other historical names for Khuzdar District, such as "Qazdar" and "Jhalawan." After being impacted by the ruling monarchies of Central Asia's Tooranians, Persia, India's Mauryans, and Sindh's Brahmans, Arabs ruled Khuzrad Pakistan from the 7th to the 10th century. The Ghaznavid dynasty conquered the Khuzrad Balochistan as Arab power declined. By the 17th century, it had become the capital of the Jhalawan Kingdom, but the Khanate of Kalat invaded the district later. In 1903, after the British seized command of the subcontinent, they appointed a political consultant in Khuzdar Balochistan. Pakistan gained control after it gained independence in 1947. Khuzdar served as the district headquarters of the Balochistan States Union from 1952 to 1955. It represented itself as the capital of the Kalat Division in 1955, but it separated in 1974 to form an independent district.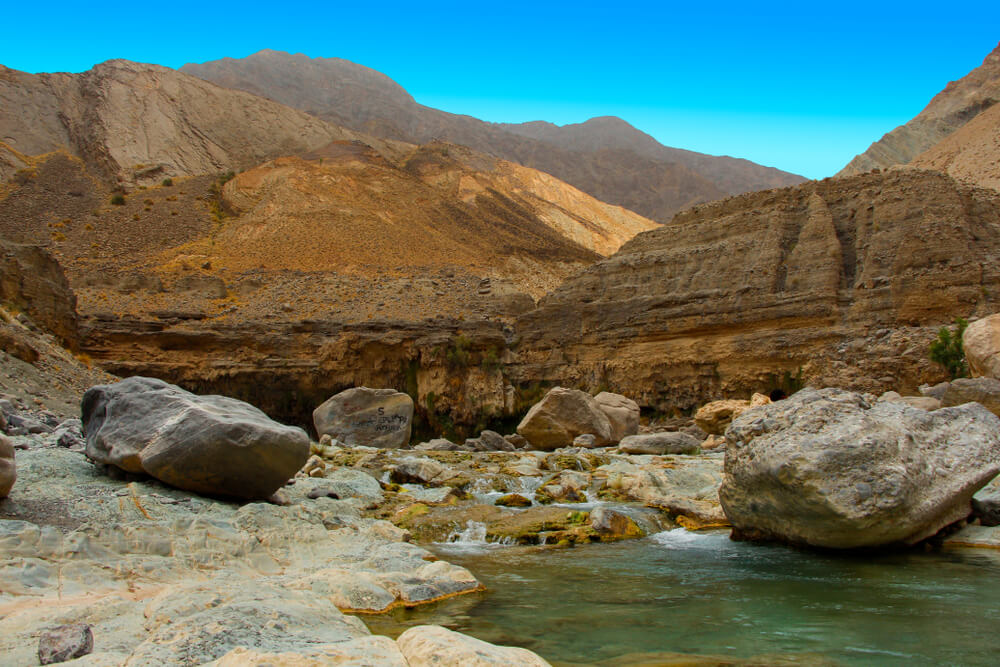 Khuzdar Weather
It has a Subtropical semi-arid climate, stands at the apex of a narrow valley, and has an elevation of 1,237 meters (4060 feet). The annual temperature in the Khuzdar district is 25.98ºC (78.76ºF), which is 5% higher than the average temperature of Pakistan. Khuzdar gets about 13.29 millimeters (0.52 inches) of rain and has 26 rainy days per year. The warmest month in Khuzdar, Pakistan, is July, the coldest month is January, the wettest month is February, and the driest month is September. The weather is a significant attraction for tourists.
Best Time to Visit Khuzdar
If you're contemplating a trip to Khuzdar Balochistan, you should be aware of the weather. While summers in Balochistan can be harsh, winters can be equally brutal. As a result, the ideal time to visit Khuzdar, Pakistan, is September to November in the autumn and February to March in the spring. Keep yourself updated about the weather and pack your belongings accordingly.
Top Tourist Destinations in Khuzdar Balochistan, Pakistan
Pakistan is a blessed country having some of the most stunning and breathtaking landscapes on the planet. It is one such mesmerizing location. Khuzdar, Pakistan, is a popular tourist destination with many attractions and activities. Whether you are looking to relax and unwind or explore enchanting places, it has something to offer everyone. So let's look at tourist attractions in the hidden gem.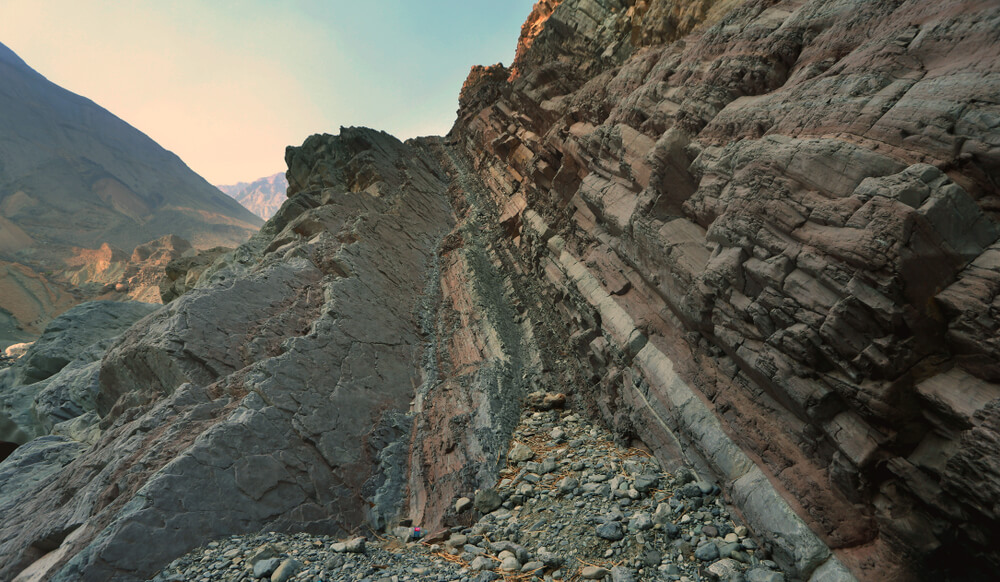 Moola Chotok
Balochistan, the country's largest province, has an outstanding location and distinct topographical features and is renowned for its off-the-beaten-path tourist attractions. One such location is Moola Chotok. Moola is the closest village, and Chotok means' falling water in the local Brahui and Balochi languages. The area is well-known for its towering cliffs that conceal a descending waterfall. Moola Chotok stands at an altitude of around 1,200 meters (4,000 feet) above sea level. It serves as the gateway to West Baluchistan, Sindh, and Iran from east Baluchistan. The valley, home to some stunning waterfalls, is set in the center, 106 kilometers northeast of Khuzdar, in the Kirthar Mountains. Karachi is also a good 8 to 10 hours apart. The Moola River, which generates the waterfalls and flows year-round between the cliffs, resides in Moola Valley. You can witness tall mountains, salt mines, and beautiful lakes in this area. The forces of Craterus, an Alexander the Great commander in 325 BC, and the British General Wilshire in 1839 traveled along this path.
Because fishes are prevalent in the Moola River, fishing is arguably the most popular local sport here. You can spot Many mango fields while traveling; these are luscious and perfect for making jams and jellies.
However, the region surrounding Moola Chotok is often quiet and remote, with few facilities. Juicy orange, lemon, mango, and olive crops line the path to the Chotok waterfalls, which adds to the area's natural beauty. You can visit Moola Chotok at any time of year if the weather is steady and the journey is feasible, thanks to the water's unusual property of remaining warm in the winter and chilly in the summer.
Chotok Waterfalls
The most significant and largest waterfall in the Moola Chotok region of Khuzdar Balochistan, called Chotok Waterfall, is a stunning tourist attraction. However, a neighboring waterfall known as Chota Chotok is also notable for its magnificence. Chota Chotok is a group of more minor falls with a tiny swimming pool and an incredibly verdant setting. It appears as though the water is wiping away the stresses and worries of life when the huge drops of water dropping from the top touch the head and waist. Witnessing Chotok Waterfalls is like physical therapy and is undoubtedly an unforgettable experience.
Charo Machi Waterfalls
Balochistan is a territory of deserted mountains that often receives very little rainfall throughout the year. It is nothing short of a blessing that a place as inhospitable can have a natural paradise like the Charo Machi waterfall. The Charo Machi waterfall, located in one of the world's most desolate locations, lies 45 kilometers southeast of Khuzdar Balochistan, Pakistan. It would be best to travel to this well-known tourist destination by road. Off-road enthusiasts will adore visiting the Charo Machi region because there are no smooth roads, only uneven, rugged pathways.
The area of Charo Machi, surrounded by the beauty of arid mountains, has become well known for its recently discovered natural oasis among domestic and foreign tourists. Natural wonders like Charo Machi in the hilly region have played a vital role in enhancing tourism in Balochistan. The waterfall in Charo Machi, which rises from a swift-moving stream of water, is the main appeal of the Khuzdar Balochistan. You can go diving, swimming, climbing the rugged slopes, or taking a bath in one of the most stunning waterfalls on the planet. The pond's turquoise waters are spotless and home to this magnificent waterfall. One of the most spectacular natural vistas you'll ever witness is the Choro Waterfall. It is undoubtedly one of the most intriguing destinations to visit in Khuzdar Balochistan, Pakistan, for adventure enthusiasts due to the abundance of thrilling adventurous facilities.
What are the Top Activities in Khuzdar Balochistan, Pakistan?
Due to the region's varied geography, there are a lot of activities to do while you're there. Here are just a few suggestions:
Fishing
Fishing is a favorite hobby for the locals since there are many fish in the pools. Bring your tools if you want to catch your next supper.
Swimming
After your journey, refresh yourself by swimming in the cool streams and pools close to the Moola Chotok Waterfalls. You can witness some breathtaking sunsets and sunrises while traveling around Khuzdar Balochistan, Pakistan. The water is warm and pleasant all year long, turning cold in the summer and hot in the winter.
Camping
It is a popular spot for camping and bonfires. It offers a beautiful, serene setting for an overnight adventure under the stars. After dark, campers can gather around a cozy bonfire to roast fish, tell stories, and enjoy the warmth and light of the flames. The fire's flickering light adds to the magical atmosphere of the waterfalls at night. It offers the perfect blend of adventure and relaxation, making it an ideal destination for camping and bonfires. Its natural beauty and peaceful surroundings create an unforgettable experience.
How to Get to Khuzdar, Pakistan?
From everywhere in the nation, you can quickly reach Khuzdar District by utilizing the facility of buses, trains, or private taxis to the city, where the festivities are transpiring and awaiting you. You can reach your destination via Sukkur-Multan Motorway or Karachi-Quetta Highway. Visitors can choose the mode of transportation that best suits their needs and preferences.
Where to Stay in Khuzdar Balochistan?
There are many options for accommodations, ranging from hotels and resorts to budget-friendly guesthouses here. Visitors can choose the best option based on their preferences and budget.
Tariq Balochistan Hotel
It is an excellent choice for those on a tight budget. The hotel offers roomy suites with tasteful furniture, balconies, attached baths, and expansive rooms. There is a restaurant there that serves delectable brunch, supper, and breakfast fare. Room service, WiFi, a shared lounge, and other amenities are available at this establishment.
Rizwan Hotel
Rizwan Hotel is a traditional four-star hotel featuring high-quality rooms and suites with great views and a full-service restaurant serving Balochi cuisine. This hotel offers all the comforts and amenities that the top hotels offer. It is a family-friendly accommodation.  
Location of Khuzdar Balochistan, Pakistan:
Balochistan is an enigmatic area; many regions have never been studied or been inaccessible to scholars. Southwest Pakistan's Balochistan province contains the undiscovered treasure of Khuzdar. Situated along the Kolachi River at the head of a small valley in the Pab Range, Khuzdar district is 4,060 feet (1,237 m) above sea level. Various orchards surround this town along a medieval caravan route to the Arabian Sea. There are Barite mines nearby, and the city serves as a hub for the wool market. The environment is semi-arid and primarily mountainous.
FAQs
What is the old name of Khuzdar Balochistan, Pakistan?
Historians have associated Khuzdar Pakistan with many names, such as KOHYAR, TOORAN, Qazdar, and Jhalawan.
What is the most famous place in Khuzdar Balochistan, Pakistan?
The Chotok Waterfalls and Charoo Machi Waterfalls are world-famous. These places are popular with domestic and international tourists because they offer an unparalleled experience. These desirable locations are responsible for its popularity.
How many Tehsils are there in Khuzdar?
Following are the Five tehsils that make up the administrative structure of the Khuzdar district.
Moola Tehsil
Khuzdar Tehsil
Nall/Naal Tehsil
Wadh Tehsil
Zehri Tehsil
Conclusion
In conclusion, it is a beautiful city in the Balochistan province of Pakistan, known for its natural beauty and rich history. Khuzdar Balochistan offers visitors a unique glimpse into the traditional way of life of the region. From exploring the mesmerizing waterfalls and historical sites to learning about the area's rich cultural heritage, a visit will surely be an enchanting and memorable experience. Whether you're a history buff, an adventurer, or simply looking to explore a new destination, it is a must-see destination in Pakistan.