Events in Dubai
Dubai is a thriving metropolis where locals and ex-pats work, live, and grow. It provides a very level playing field to all. As it unfolded "Happiness" and "Tolerance" as the cornerstone of its sustainable "Living," the focus has shifted to a society that is always in a celebratory mood. It has some mega events and festivals that are well-known all over the world. It also has some regular exhibitions that take the shape of an event. The busy events in Dubai ensure a constant flow of tourists and the internal movement of people to its famed destination points, keeping the economic growth engine chugging and bringing prosperity.
Events in Dubai have created a whole new ecosystem for the hospitality vertical and many other verticals. Now, events in Dubai also form part of the Dubai government communication system called Dubai Calendar. There has always been a concerted effort to integrate all government entities on a single platform to conduct events successfully, safely, and effectively.
UAE National Day
History of National Day
The UAE, United Arab Emirates, is a federation of 7 emirates. These emirates are Abu Dhabi, Dubai, Sharjah, Ajman, Ras Al Khaimah, Umm Al Quain, and Fujairah. Before 1968, all these emirates were part of the British Protectorate. Each emirate handled its external and internal affairs independently. In 1968, the British finally decided to leave the Eastern Mediterranean countries. At that time, Abu Dhabi and Al Ain were ruled by Sheikh Zayed Road. Dubai's ruler and the king were Sheikh Rashid. They got together and formed a single union with a federal structure. All independent emirates were sent invitations. After joining together in 1969, a new constitution was adopted. On December 2, 1972, on this day, all seven emirates signed the new constitution in Dubai, and thus the United Arab Emirates was born.
What do you do on National Day?
It is such as joyous occasion for every resident of the UAE. Nowadays, it is celebrated along with Martyr's Day, a solemn occasion to remember those who laid down their lives for the nation in various wars. Martyr's day is celebrated on the 30th of November every year. The residents get holidays on the 30th of Nov, 1st of Dec, and 2nd of Dec.
UAE residents eagerly await the event announcement to find out where to go and when. But even before that, most residents lay out flags of the UAE and decorate their vehicles with pride to display their loyalty and commitment to their adopted nation. Many buy special outfits that have the colors of the nation. Many organizations hold parties, march past, and UAE national anthem on a national day. Employees get special incentives on that day.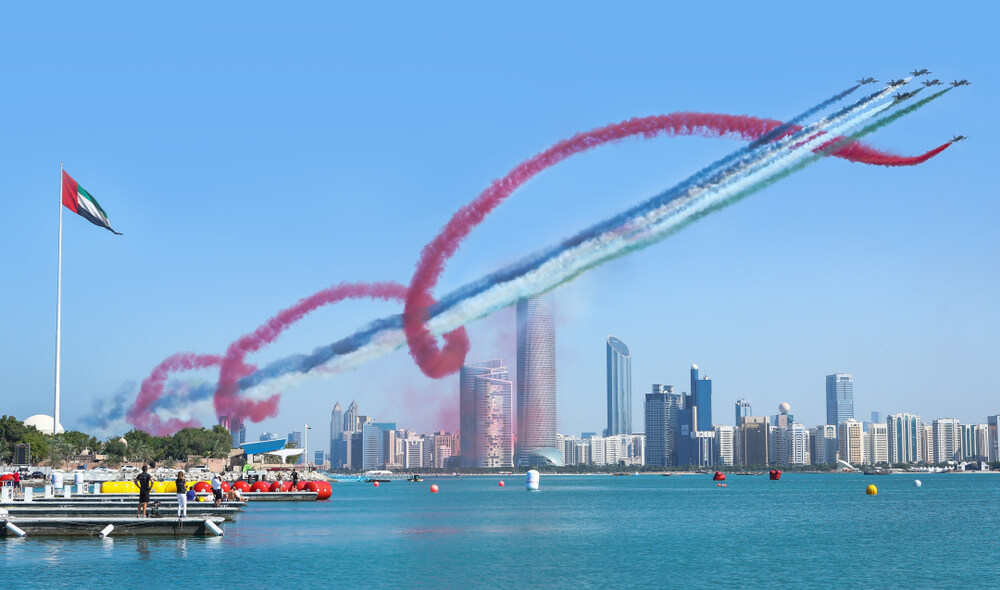 Most of the events are sponsored by the local and federal governments. Among the events, massive Fireworks, laser shows, and a march passed by the local police are essential. The Burj Khalifa is adorned with national colors. For the whole nation, it is a day-out day. Due to pleasant weather, people throng parks, cafes, Burj Khalifa, Burj Al Arab, the Heritage Village, etc. The shopping malls also offer special promotions and events to commemorate the UAE National day.
The Fireworks at Burj Khalifa
Whether welcoming the new year, national day, or any other important day, Burj Khalifa is the most visual testimonial and essential reminder. The Dubai residents always look up to Burj Khalifa as embodying local and global essential occasions. On National Day, the Fireworks at Burj Khalifa are taken to new heights. Thousand start assembling early in the afternoon to get vantage points, and many book restaurant reservations that give them an unrestricted view of the going on. The firework, their glorious and radiant colors, fill the sky with the radiance of a nation's success in every sphere. It also fills the heart of the residents of the UAE with joy and pride.
DSF – Dubai Shopping Festival
DSF- Dubai Shopping Festival is an homage to shoppers worldwide. It is a gift from the Government of Dubai to residents and tourists worldwide to have the most entertaining and promotions-filled experiential shopping. It is a month-long event held between December and January in which all the members of Dubai Retail Group participate. The Dubai Festival and Retail Establishment(DFRE) manages the event.
What is DSF- Dubai Shopping World
It started in 1996 with the idea of Sheikh Mohammed Bin Rashid, ruler of Dubai and Prime Miniter of UAE. It was to leverage the trading might of Dubai and forward integrate with retail, as per Avi Bhojani, one of the core team members that was formed to take the idea of Sheikh Mohammed and convert it into something big. In 1996, Dubai didn't have the malls of today, and then it was provided a 0 budget. But the brilliant team that had Mr. Mohammed Al Abbar, Mr. Gergawi, and Sheikh Ahmed at the helm positioned the event as a "Retail experience for the families."
Since then, Dubai Shopping Festival has adopted the slogan, "One family, one world, and one festival." The DSF is not about Retail anymore. It has taken the mantle as the prime driver of Dubai's Tourism. In the 2021 DSF, it had almost 29 million visitors, bringing in total revenue of Aed 149 billion. It is now a worldwide calendar event. It has been transformed into a festival encouraging family bonding, outings, and togetherness.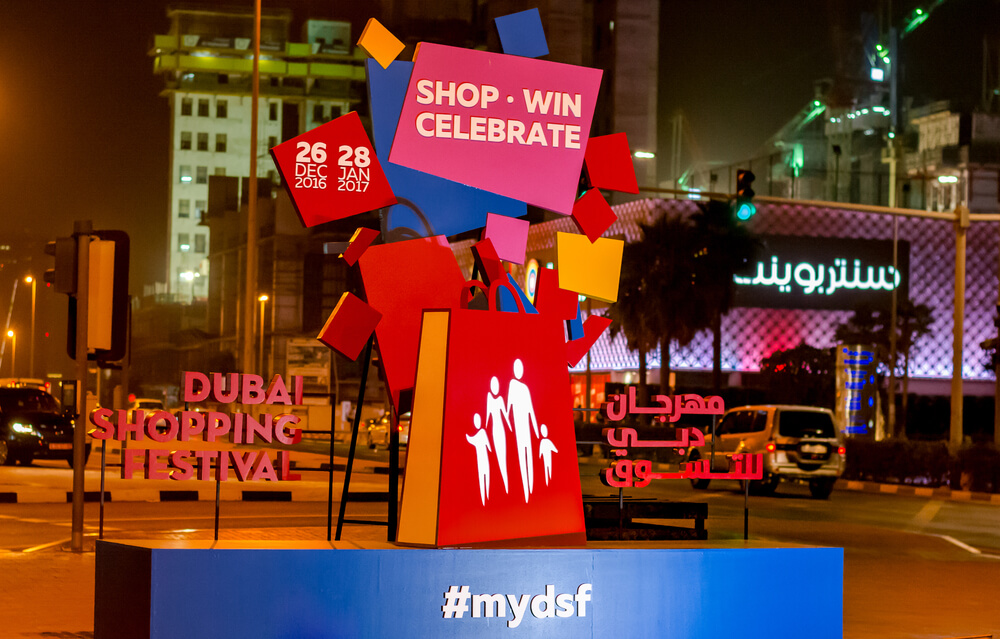 Dubai is transformed into a fairy-tale during the 1-month festival of DSF. The streets have a beautiful lighting system, arches, and displays announcing DSF and welcoming tourists and residents. Just the way we celebrate a festival by decorating our house, Dubai gets
Dubai: Who would have thought that the multi-billion-dirham Dubai Shopping Festival first started on a zero budget? Twenty editions later, the festival has become popular, occupying pride in the list of most looked-forward-to events worldwide. Dubai Shopping Festival (DSF) has been successful in opening up the city to families all over the world, where there is something for each member of the family. The Dubai government lays out a red carpet for people arriving for DSF from outside and showers them with gifts.
What Shopping Malls Participate
The strategy of the Dubai DFRE (Dubai Festivals and Retail Establishment were to attract all retail outlets to come on board by offering an attractive discount of equal to or more than 25%. However, all verticals could only provide a small discount. The gold and electronics verticals had a far lower bottom line to offer any significant discount. That is when the entire vertical was made to form groups to offer significant rewards through a raffle draw. Dubai Gold Group was formed by all the gold retailers who came together with a raffle draw for all buyers upon purchasing Gold or diamond. Similarly, the Dubai Mall group was formed that would conduct a significant discount cum raffle draw. Dubi Shopping Festival also started a raffle draw. To get more people, get hooked to DFS, the DFS mega draw was started. For quite some time Dubai Shopping Festival was all about the DSF Mega Raffle, where one could win everyday 1 Nissan high-end car every day, and on the final day, one could win 30 of them. Then there would Malls a wide buy-and-win kind of promotion. So, within 30 days of the DSF promotion, there could be more than AED 50 million worth of cash/cars/gold/Diamonds, etc., up for winning. This huge winning potential attracts many to visit Dubai during DSF.
So, in DSF, all Malls of Dubai are participating outlets through the Dubai Shopping Malls group, and all gold outlets are participants through the Dubai Gold Retail group. The DSF also has a scheme to loop in individual establishments to come on board as Sponsoring, co-sponsoring, and partnering brands/ establishments by offering them many additional benefits.
The DTCM (Department of Tourism and Commerce Marketing) does road shows in many countries along with its members before DSF, Dubai Shopping Festival. It is also marketed by its Dubai Airline, Emirates Airlines.
What to buy in DSF
Dubai has built a formidable reputation in Retail. This is based on three strong fundamentals—price, Quality, and Experience. Price means you will get items at the most competitive price anywhere in the world. The price differentiation for an item makes it a trendy shopping destination. Quality is related to originality and content. Dubai government's economic department regularly visits retailers to check if the items sold are original and of good quality. For being Gold, Dubai is the perfect destination as you the purity is guaranteed. The huge malls and shopping arcades provide you with the best experiential shopping. So, when you come to Dubai in DSF and shopping is your objective, you can buy anything from electronic gadgets to Gold. You may go for international and local brands of Perfumes or immerse yourself in Fashion. DSF will keep surprising you with various bundle offers, raffle wins, and world-class hospitality reflected through every shopping point.
"In a study focusing on DSF published in the International Journal of Trade in December, it was observed that retail shopping is the dominant factor among others to influence tourists to revisit Dubai. Prices and discounts were of great value to tourists, but the brand presence and variety are the key factors in the retail shopping that urge them to return for DSF the following year."
DSS – Dubai Summer Surprises
Summer is an ideal time for families to go on vacation. A vast segment of GCC escapes from the searing temperature of summer to more cool environs. Even UAE is no exception to the substantial temporary migration of its residents. The schools are closed for two long months, and the kids want to be in a place where they can have lots of fun. DSS, Dubai Summer Surprises, is a festival that gives a lot of reasons for everyone to come to Dubai and enjoy a summer of surprises.
Conducted during July and Aug, Dubai Summer Surprises is a Festival that celebrates Summer. It celebrates family Togetherness. It also celebrates various activities that encourage learning.
When does DSS happen?
DSS – Dubai Summer Surprises takes place in July and August over 66 days, throughout Dubai's famed Malls, Waterparks, Huge indoor games facilities, and inside the iconic Dubai World Trade Centre.
What to do in DSS?
Dubai Summer Surprises is more to enjoy various indoor activities organized by the government of Dubai and its partners. There are the top activities that you can do in DSS.
You can visit the shopping malls of Dubai and witness various cultural programs they do from all over the world. All Dubai shopping malls are participants in DSS, so expect visual surprises when you visit them. Each shopping mall is decorated in various Summer themes. DSS – Dubai Summer Surprises has eight weekly themes, and the shopping Malls and other celebration centers get decked up as per these themes.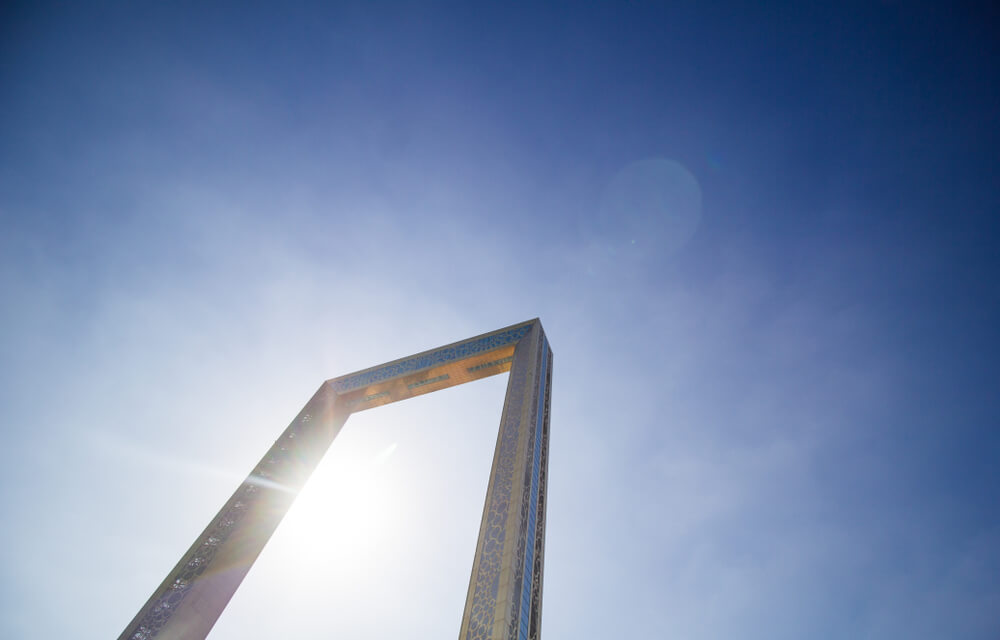 You can visit the central DSS activity zone in the Convention Centre, which gets converted into huge indoor playgrounds. You can play indoor basketball, indoor football, Badminton, Table Tennis, Volley Ball, rock climbing, rope walks, etc. This is one area that your kids will enjoy immensely, as professional clubs run these indoor playgrounds and provide the participants with guided programs.
You can visit many waterparks in Dubai. Each waterpark is big enough for you to enjoy one full day doing various water rides, lounging, and savoring yummy food. These parks have the world's highest safety standards, and many have a family-only policy on some days of the week. Choose your day and get your swimming gear out.
Enjoy the shopping in DSS. The retail sector roles our promotions-laden marketing blitzkrieg to attract visitors and induce buying. You may wait for a chance when prices drop by 85% for a week. Reach early and enjoy some of the best deals on every item you ever wanted to buy but did not due to the very high price. The DSS offers you once a lifetime shopping experience.
You can head out to Dubai Ski resort inside the Mall of Emirates. That is one place that entirely contradicts the hot summer sun outside. The inside temperature of the resort is almost -10C. They will have given the complete gear for snow-based activities, including skiing,
Take your kids to Modhesh City. Modhesh is the official mascot of DSS. Dubai Festivals and Retail Sector Promotions Establishment (DFRSPE) makes a magical world inside Dubai World Trade Centre during DSS. Modhesh means Amazing, and this center is truly unique because it is full of edutainment that even parents enjoy. Dubai's commitment to making it a knowledge-based city is amplified through the Modhesh World. Your kids would become much wiser after a few days camping in Modhesh City.
The Green Planet is an indoor habitat in the City Walk area of Dubai. This habitat is full of surprises as it is immersive, lives with plants, birds, and animals, and is still entirely indoors. The storytelling is conducted by either the in-house team or sometimes by the authors themselves. This activity could be great for your kids to be aware of conservation.
Head out to some of the best restaurants or the bylanes of Dubai to savor excellent food worldwide. During DSS, many areas in Dubai have special food kiosks to serve you exotic food.
DSS – Dubai Summer Surprises has some of the best events for your entire family, making you stay in Dubai in summer and have plenty of fun.
Dubai Food Festival
Dubai is already home to ex-pats from more than 150 countries, thus becoming a melting pot of culture, traditions, and Food. It is said that humanity can be only united with food. A well-fed stomach is an ideal path to peace. Dubai celebrates its diversity of culture and food by getting its best chefs and chefs worldwide to cook up a storm in the true literal sense. Dubai Food Festival is a 14-day festival celebrating gastronomy from May 4th to May 17th. These dates may change, but it is celebrated in May.
Outlets Participating in DFF
The DFF is different from a usual event of discounted food. Instead, it is a celebration of food and the people behind it. It has several sub-events that are;
Restaurants of the week
In a week of extravagant dining, the top restaurants would lay out the red carpet for you and serve you their best delicacies in a detailed 3-course dinner or lunch. You can choose the participating restaurant and your preferred dinner/ lunch. You can interact with the chefs while they serve their creations. In the past, iconic restaurants such as Bleu Blanc Dubai, Hotel Cartagena, Morimoto Zheng He's, GIA, Scape Restaurant, and the Lounge successfully served their curated 3-course meals.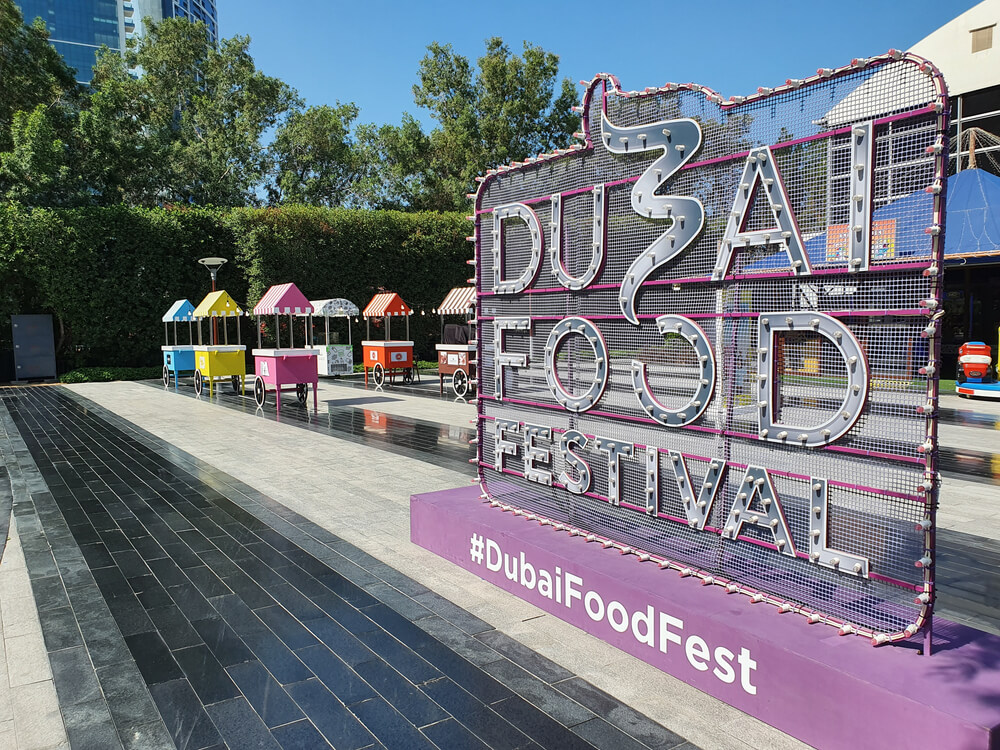 Hidden Gems
Dubai has a lot of restaurants that need help with cutting. During Dubai Food Festival, these hidden gems are given a chance to make the grade by serving up and getting feedback from the guests to be awarded based on dined voters poll. A few times, the participating outlets were brought on a standard pop kiosk format where families could go up and buy what they wanted from any of the kiosks and rate.
Dine and Win
The participating restaurants would invite you to have their best cuisine. Then you can win some exotic holiday or a similar prize through a raffle draw. Even if you don't win, the food wins for sure. Since it started six years ago, more than 150 restaurants have become participating outlets
Taste of Dubai
DFF brings the best chefs from the Middle East who would demonstrate their art and science of cooking, including innovations they have done in cooking. You can purchase tickets to witness these wizards from close quarters and savor their dishes.
The limited-edition coffee
Suppose you love coffee and want to find the best coffee. Come to DFF. The world's best coffee heads would taste and advise you on not only coffee but its aroma and origin and to prepare the best coffee. Limited Coffee Edition also organizes numerous collections of gourmet coffee worldwide.
Swype Beach Canteen – This is the flagship event of the Dubai Food Festival. It is organized on Jumeirah beach, just behind the iconic sunset beach. The beachfront comes alive in the evening with numerous food trucks and live music. It is an ideal place to have laid back evening with your family while the food trucks serve you exotic food. Some kiosks give informative and educative sessions to complete your experience.
Eid Ul Adha and Eid Ul Fitr
Being an Islamic country, Eid Ul Fitr is an important festival in Dubai and the UAE. The government of Dubai organizes a festival series called Eid in Dubai. This covers both Eid Ul Adha and Eid Ul Fitr. The entire emirate of Dubai is decked up with different colors of LEDs. The Eid Ul Adha and Eid Ul Fits are a time for families to buy gifts for each other, dine together, pay respect to elders, and have a fantastic time together.
What to do on Eid Ul Fitr and Eid Ul Adha
As the government declares 3 to 4 days' holidays, you have plenty of time to spend with your family. The first thing is shopping for all. The shopping malls put out attractive sales and Eid promotions for you. The beautifully decorated malls get overcrowded right from the first day of Eid. It's best to pick your shopping place and start early. Sometimes even the parking places are fully taken. Mall surfing usually has food as an essential component. Head to the food court or food hall of any mall in Dubai, and you will see the Eid crowd thronging with kids running in and out of various counters to get what they want.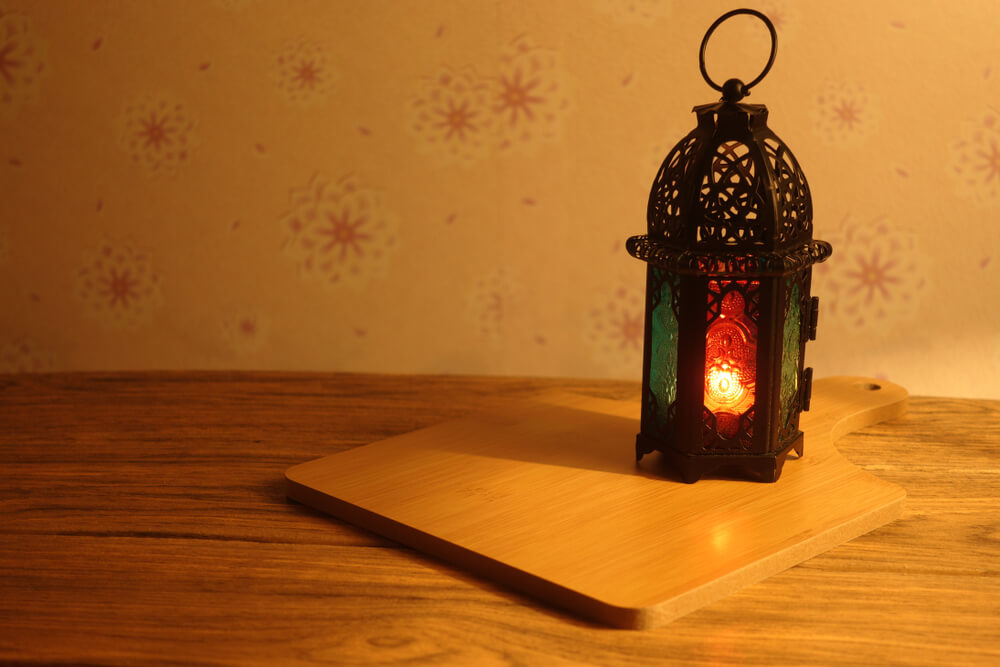 The Dubai Public parks like Safa Park, Zabeel Park, Deira Creek Park, Mushrif Park, and many others have become activity grounds where families join together for a night of barbeque, singing, dancing, and sharing. As the pits are already made, the families carry only the food to be prepared. The air wafts with a smoky meat aroma. Inside the public parks, you have plenty of activities like visiting the kid's play areas for very young ones, cycling, and scooters for teens, and of course, most parks have their toy train that takes you around the park.
Many prefer the beaches of Dubai, like La Mer, Sunset Beach, and Kite beach, to name a few. Most of the beaches have fireworks too. Both Eid has fantastic fireworks for a few days to cheer the residents and tourists.
FAQ
How many holidays are given for celebrations?
For Eid Al Adha and Eid Ul Fitr, the government declares 3 to 4 days of holidays, and the government sector a bit longer holidays of 4 to 5 days on each occasion. This ensures families have enough time to relax, reset, and enjoy their precious time together.
Is everything open during festivals and events?
During all festivals, the shopping malls are open for an extended time at night. All the parks and beaches are also open. However, during religious festivals like Eid and Eid Ul Milad al-Nabi, the bars are closed, and the government declares "Dry Day," which means alcohol can not be served during these days.
Conclusion
Dubai is a City of events and festivals. It celebrates all these events and festivals as family time. As a paradise of shopping, the government of Dubai works closely with the shopping malls, Dubai Gold Retail Group, and various other such groups to create events, promotions, and uniform discount systems, thus creating an integrated Festival experience unique to Dubai.
Remark
The main idea is to project Dubai as a city of celebration, joy, and family togetherness, be it the Dubai Shopping Festival, Dubai summer surprises, or Dubai Food Festival. The world prefers to come to Dubai because the government's core body, DTCM, has an in-house agent coordinating with all stakeholders so that the residents and tourists have great fun in a safe and secure environment and the local economy benefits. The Eid festivals are part of its Islamic heritage, and the government of Dubai celebrates it in a very Islamic way.